Sponsored
---
By Serafin (Fin) Samson, Baker Tilly
The MedCity News INVEST Twin Cities digital health conference brought together industry leaders, entrepreneurs and investors who are cultivating and shaping the digital health landscape.  As a first-time attendee, I walked away with several key takeaways from the conference.
Talent pool
There is a great range of talented minds that are creating and commercializing digital health solutions to solve some of healthcare's biggest issues, including needs to improve clinical outcomes, reduce cost of care, increase access to care and improve patient experience.  For the entrepreneurs, the Pitch Perfect rounds provided investor insight on key fundamentals to consider when formulating their digital health business models, including:
Fit within the clinical work flow and care system
Integration with the provider health IT infrastructure to capture and share data
Differentiation from competitive solutions and existing provider capabilities
Payment mechanisms to support the revenue model
New players
Representing the large industry side, Comcast Digital Health provided another example of a relatively new healthcare entrant that is leveraging and repurposing core assets to create new healthcare solutions. In this case, Comcast is leveraging its installed network to enable new care delivery models outside the traditional care setting and to provide people (aka patient consumers) with greater healthcare market transparency, allowing for more informed health decisions.
Given the broad reach that large industry players have within U.S. households and their own core competencies (e.g., production capabilities that can scale quickly to generate a large library of health content), entrepreneurs will need to consider industry partnerships earlier in their strategic planning process.
Strategic partnerships
The importance of early strategic partnerships was also stressed during the Commercializing Novel Digital Health Tech panel discussion. Partnering with providers, for example, to pilot new digital health solutions can be of value to a start-up in demonstrating clinical utility, inserting novel solutions within the system of care and proving out payment models.
Additional important takeaways include:
The need for EHRs to play a better role in influencing the progress of digital health innovation
The need for more innovation to address the underserved Medicaid population
Continued optimism around artificial/augmented Intelligence and the potential for AI to optimize the value of data
Diversity
Similar to many industries, diversity is a topic that requires greater awareness, discussion and action within healthcare. This was also an emotional topic during the Achieving Diversity in Healthcare panel discussion. The viewpoints vary on the best path forward, but as the panel demonstrated, it starts with the ability to open up discussions around diversity. The panel noted that diversity is not just about gender and race, but also about diversity in thought.
It is cognitive diversity that brings together a great range of talented minds and will make our Twin Cities community better equipped to advance innovation in healthcare.
About Baker Tilly
Accounting and advisory firm Baker Tilly serves life sciences organizations ranging from start-ups to multi-billion dollar companies. Our specialists understand a company's business, financial and operational needs in all phases of the life cycle – from launch through maturity – and help companies address each phase's unique needs and requirements. Headquartered in Chicago, Baker Tilly is an independent member of Baker Tilly International, a worldwide network of independent accounting and business advisory firms in 147 territories, with 33,600 professionals. The combined worldwide revenue of independent member firms is $3.4 billion.
---
TE Connectivity, a $13 billion global technology leader, has added a design center in Medical Alley.
A team of engineers for engineers, the US Design Center partners with medical device companies to design new products. Capabilities include access and delivery devices for minimally invasive surgery and a center of excellence in structural heart and electrophysiology applications.
Scott Larson, a 24-year industry vet, leads the center. Most recently, he was Vice President of R&D for Olympus's US surgical business and also has experience at Boston Scientific.
Growing customer demand for design expertise led TE to build a global network of design centers in the Creganna Medical business. The Design Center complements existing centers in Galway, Ireland, and San Jose, California.
"Medical Alley is recognized as a vibrant hub for medical device development," said Larson, leader of the US Design Center. "Creganna Medical has a long-established manufacturing footprint here. Co-locating the Design Center with existing manufacturing capability provides a full spectrum from development to volume manufacturing."
Interested in learning more? Visit http://www.cregannadesign.com/
---
Certification and space will allow the nonprofit to offer medical assembly, kitting, and packaging services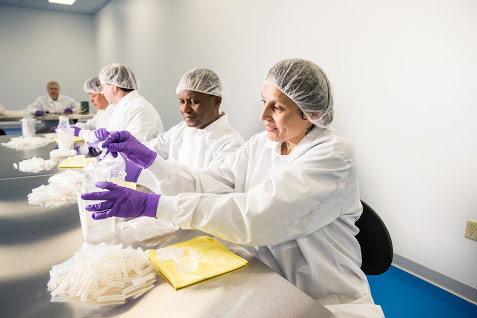 The nonprofit manufacturing company, MDI, has received ISO 13485:2016 certification, which will allow the company to offer assembly, kitting, and packaging services to medical device companies. MDI, headquartered in Minneapolis with additional locations in Hibbing, Grand Rapids, and Cohasset, MN, has a workforce composed of nearly 50 percent of people with disabilities.
"We believe we are the only nonprofit in the state that has this certification," said Peter McDermott, president and CEO of MDI. "This allows us to extend our high-quality labor and services to medical device manufacturers, ultimately providing more jobs for people with disabilities."
As a nonprofit organization, MDI's mission is to serve people with disabilities by offering inclusive employment opportunities and services. With the recent certification and build-out of a 2,000 square feet 'white room' space, the organization is looking to attract more opportunities throughout the United States and from the nearly 700 medical device companies that have headquarters or major operations in Minnesota.
"Achieving this certification is imperative to building strong, longstanding partnerships with medical device companies," said Nathan Trout, medical sales account manager at MDI. "We are now uniquely positioned to provide services to a whole new sector of business."
ISO 13485:2016 is a global certification for a quality management system for medical devices and related services that consistently meet customer and applicable regulatory requirements.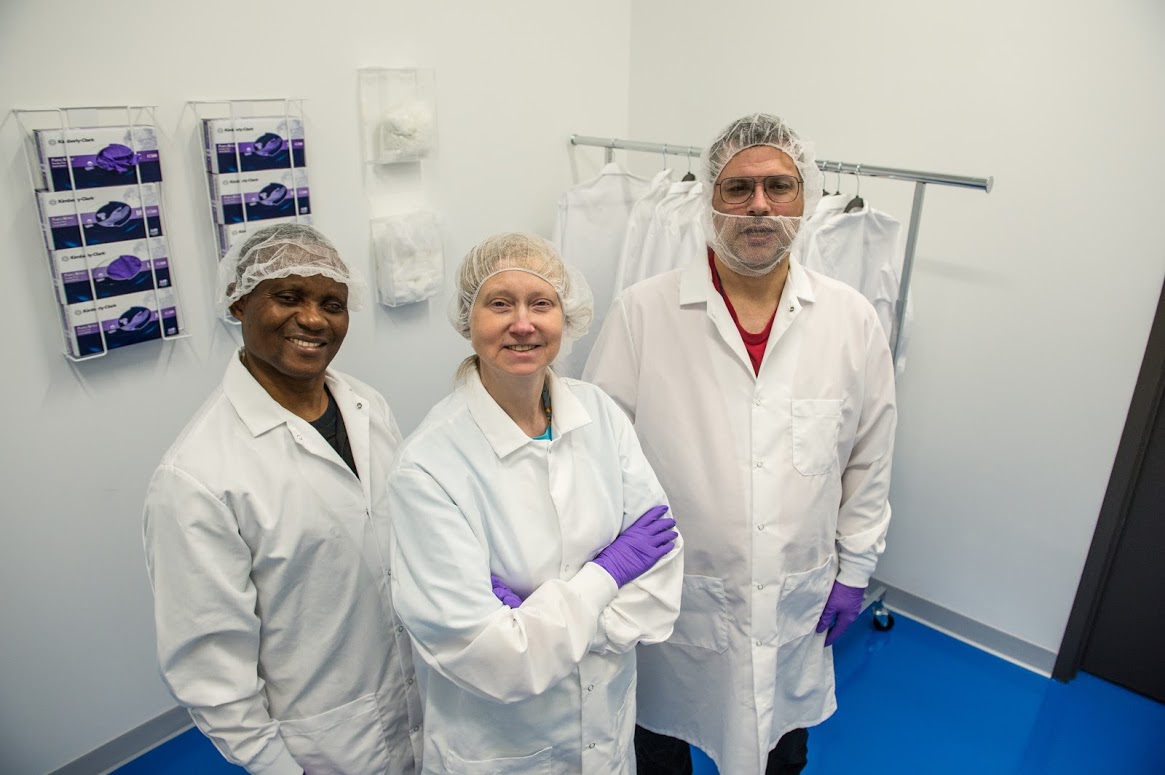 "High-quality, skilled packaging and assembly options for medical devices are in high demand," said MDI advisory board member Jim Vogl, who also serves as vice president and general manager of Patient Services & Monitoring at Medtronic. "Adding another option that is also a nonprofit with strong values is beneficial for medical device companies and everyone that MDI serves."
For more information, visit https://www.mdi.org/medical-assembly.
###
About MDI
MDI is a leader in manufacturing corrugated standard and custom plastic packaging solutions, production assembly, and environmental services. As a non-profit through a Social Enterprise model, MDI creates self-sufficiency by providing meaningful work in an inclusive environment, with nearly half of the workforce comprised of people with disabilities. Headquartered in Minneapolis, with additional locations in Hibbing, Grand Rapids, and Cohasset, MDI offers an unparalleled customer experience, while providing high quality products and services to businesses and organizations.
---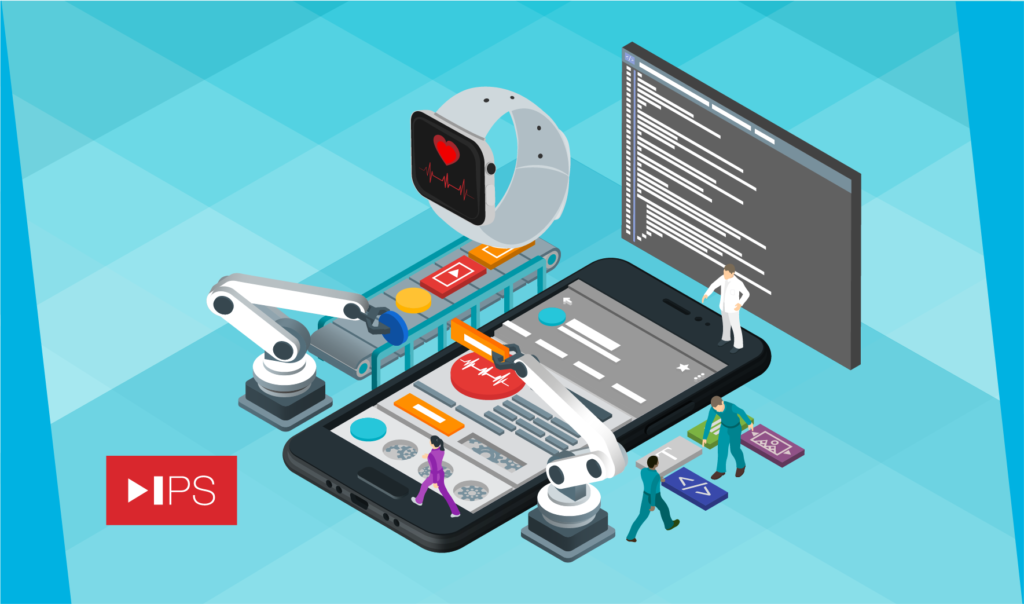 Unique characteristics in current Healthcare and Medical fields have altered the world of software for the industry. Today's medical software teams must often be adept at developing complete, connected IoT (Internet of Things) ecosystems.
There's increased pressure to bring products to market faster while maintaining the primal importance of security and patient privacy. Collaboration between all levels SW and HW teams is necessary and critical to success. The most streamlined method for developing rock solid IoT applications involves regular, well-cadenced interaction and collaboration between all skill areas of medical product development teams. This is the co-development approach.
App-level UX/UI developers now have to work hand in hand with embedded systems architects to provide an experience that is both seamless AND flawless for the end user or customer. This "co-development" is a new phenomenon in an industry which typically has segmented these activities. Cooperation between UX/UI and embedded systems architects requires that multiple teams make dynamic changes to software and hardware iteratively in order to arrive at the desired end product. Effective co-development processes that support cross-discipline collaboration require better integration among all of the tools used for hardware and software development, requirements, modeling, configuration management, and more. The processes rely on vigilant management of team collaboration.
IoT systems for the medical products category provide the opportunity to produce remarkably intricate software designs; however, managing separate software teams while integrating input and designs from UX/UI groups is a big challenge. A co-development approach makes it possible to minimize confusion, redundancy and bugs that could result from overlapping embedded, application and cloud efforts. Each separate piece of software must be written with clean, well-defined external interfaces that allow for easier integration with the other components. To some degree, this is good programming practice regardless of the type of software application you're writing, but it's absolutely essential to the team's success in an IoT solution.
International The International Medical Device Regulators Forum (IMDRF) defines Software as a Medical Device (SaMD) as "software intended to be used for one or more medical purposes that perform these purposes without being part of a hardware medical device." The newly redefined, co-developed IoT application encompassing medical devices, systems, users and the backend, can be referred to as Software as a Medical Tool (SaMT). IoT software project leads must prioritize work on the key components of SaMT, which are the application, the user interface, the embedded software, and the architecture of the system that allows it to push critical data through its components.
Teams comprised of both software AND hardware engineers and designers to work together to bring medical IoT products to market, and applications featuring SaMT's are no different. Success is due to collaboration amongst teams with the knowledge to work across all levels of the SaMT stack in a coordinated effort. To design and develop a fully integrated, connected medical device, individuals or teams with the following areas of expertise are key:
Industrial Design
Software Application Engineers
Mechanical Engineering
Embedded Systems Architecture
Electrical Engineering
UX/UI Design
Our white paper on the reasons and how-to's for streamlined co-development of software for the new world of connected medical devices and applications here.
About IPS: Intelligent Product Solutions, a subsidiary of Forward Industries Inc., iis a single source solution for the full spectrum of hardware and software product design and engineering services. The firm has extensive end to end experience in Internet of Things (IoT) technologies development and is currently involved in dozens of connected product designs.    IPS specializes in the rapid "productization" of emerging technologies and advanced materials into high-value consumer and industrial products and applications.  Its partners include market leaders that require sophisticated design solutions for their most promising and potentially profitable ideas.  Clients include Google, Pepsico, Steinway and Sons, and Anheuser Busch.
---
Over time, advancements in communication have made data and information progressively more obtainable. From medical charts and billing information to test results and clinical trials, the healthcare industry, for one, is certainly not short on data.
In this Information Age, individuals and organizations alike are becoming increasingly reliant on computers and the data, analytics and insights they provide.
But health and medical data are strewn across countless fiefdoms with very little cross over. Reconciling data scattered across an array of hospitals, clinics, pharmacies, labs and insurance companies is no small feat.
To exacerbate this situation, more and more "things" generating a considerable amount of health and medical data are being added to the internet of things everyday as hospitals are becoming digitally smarter and individuals are using health- and wellness-related mobile apps and wearables.
DOWNLOAD FULL ARTICLE
---
Anyone considering a therapeutic drug regimen for a medical condition wants to know they need that drug. Medical professionals also want to accurately diagnose a disease to ensure the right therapy is prescribed or to know that a patient is responding positively. Symptoms alone may not be specific enough to provide an accurate diagnosis of the underlying disease.
Medical diagnostics companies are developing diagnostic assays that allow medical professionals to accurately diagnose medical conditions and determine a patient's responsiveness to therapy.
DOWNLOAD FULL ARTICLE
---
As use cases for drones continue to expand, industries whose connections to this technology were not obvious are now capturing headlines on a routine basis. The health and life sciences industry is an example of an emerging major player in the field. Delivering everything from blood and plasma to medication, defibrillators and condoms, drones are revolutionizing the health care industry by modernizing how medical care is administered.
In January, the Federal Aviation Administration (FAA) announced that they had received more than one million unmanned aircraft systems (UAS), commonly referred to as drones, registrations. To put this number into perspective, in the 115 years since the Wright brother's first flight of Kitty Hawk in 1903, there have been only 350,000 manned aircraft registered with the FAA. In contrast, in just the 18 months since the FAA's issuance of the first regulations specifically tailored for the operation
of UAS, drones have literally taken off as hobbyists, commercial operators and public use operators (i.e., first responders, police/fire rescue, border patrol) flock to the skies.
DOWNLOAD FULL ARTICLE
---
Field sales employees are critical to distribution and ultimately achieving revenue goals. However, the inability of employers in the supply chain to directly supervise field sales employees creates under appreciated risks which may negatively impact profitability.
In some cases, liability may be directly caused by the acts or omissions of the employee. In other cases, field sales employees may be exposed to risks by third parties that are not fully visible to or within the control of employers.
Careful evaluation of these risks and implementation of policies, procedures and employee training can help ensure that your field sales team remains an asset and not a liability.
In Part 2 of this two-part series, we will address blood borne pathogen risks and avoiding OSHA retaliation claims.
DOWNLOAD FULL ARTICLE
In Part 1 we focused on the risks associated with electronic vulnerabilities and distracted driving.
DOWNLOAD PART 1
---
Minnesota-based medical-device and technology manufacturers have a new option for kitting and assembly in a controlled environment.  MDI, with over 50 years of production assembly work, has recently added a white room in their Minneapolis facility offering skilled hand assembly, kitting and packaging for medical products and other devices.
The 2,000-square-foot room has a modifiable cell-floor layout that can be arranged for varying product-assembly needs. Two separate entrances – for material transfer and employees – reduce risk of contamination.
The white room provides a controlled environment for the assembly or repair of precision equipment. MDI also delivers dependable lot tracking and inventory control under quality-management standard ISO 9001:2015 and is working toward ISO 13485:2016.
"We believe we are the first Minnesota-based, nonprofit organization serving individuals with disabilities to provide assembly and kitting services in a white-room environment," said Peter McDermott, president and CEO of MDI. "Our track record of high-quality work allows manufacturers to stay focused on their core competencies while helping provide more employment for people with disabilities."
MDI is located among the concentration of medical-device manufacturers in Medical Alley and positioned for growth in this sector. According to GREATER MSP, nearly 700 medical-device companies have headquarters or major operations in Minnesota, and the industry has a $14.2 billion economic impact within the state.
MDI formed a medical-sector advisory group to leverage the deep industry knowledge available in the Twin Cities region. Representatives from 3M Healthcare, Intek Plastics, Medtronic, Surgical Technologies and Tapemark have counseled MDI through business strategy and development to best meet the needs of potential, white-room customers.
"The Twin Cities continues to be a hotbed for medical-device manufacturers," said Bruce Binder, global sales and business development director of 3M Healthcare. "MDI recognized this as an opportunity to better serve existing and potential customer needs, while promoting both business and job growth. With the addition of the white room, MDI will now be able to provide value adds to contract manufacturing services locally."
"Medical-device work requires a level of precision and quality that taps the existing skill set of MDI employees," added Bob Klas, CEO of Tapemark. "This initiative aligns with the organization's history of going beyond the capabilities of many of its competitors, and fills the need in the marketplace for more medical-device and equipment packaging options. It's a win-win for MDI and the state's medical-device industry."
The build of the white room was supported in part by grants from the Richard M. Schulze Family Foundation and Wells Fargo.  For more information about MDI's capabilities visit mdi.org.
About MDI
MDI is a leader in manufacturing corrugated standard and custom plastic packaging solutions, production assembly, and environmental services. Through a Social Enterprise model, MDI creates self-sufficiency by providing meaningful work in an inclusive environment, with nearly half of the workforce comprised of people with disabilities. Headquartered in the Twin Cities, with locations in Minneapolis, Hibbing, Grand Rapids, and Cohasset, MDI offers an unparalleled customer experience, while providing high quality products and services to businesses and organizations.
---
This new series of articles, brought to you by the attorneys at Stinson Leonard Street LLP in partnership with the Medical Alley Association, provides thoughtful analysis of privacy obligations, licensing compliance, transparency and gift ban statutes, data rights and other legal issues that can have a significant impact on life sciences companies.
The Clinical Stage is the Critical Stage
Making it to the clinical trial stage is an exciting milestone in the development of a new drug or device. To conduct the clinical trials required for FDA approval— and necessary for further development and refinement of the drug or device — most companies will need to contract with several clinical sites. Laura Nelson of Stinson Leonard Street LLC examines all that must be considered during this period in "The Clinical Stage is the Critical Stage."
DOWNLOAD HERE
Reducing Risk in Field Sales Operations
Field sales employees are critical to distribution and ultimately achieving revenue goals. However, the inability of employers in the supply chain to directly supervise field sales employees can create under-appreciated risks. Kristin Berger Parker of Stinson Leonard Street LLP details these risks, and how to mitigate them in "Reducing Risk in Field Sales Operations," available at the link below.
DOWNLOAD HERE
Can Off-Label Use Trigger A New Filing? FDA Still Not Sure
On January 12, 2018, U.S. Food & Drug Administration Commissioner Scott Gottlieb announced FDA's intention to once again postpone its final rule amending the drug and device intended use regulations. This time, the ruling was postponed indefinitely. These regulations define the types of evidence FDA will use to determine a product's intended use, which influences whether FDA will see a manufacturer as marketing an unauthorized (and therefore misbranded) product. Tricia Kaufman of Stinson LLP examines the effect of theses new regulations in the latest Legal Issues Affecting Supply Chain article.
DOWNLOAD HERE
Previous Articles
Healthcare Privacy
DOWNLOAD HERE
State Transparency and Gift Ban Statutes
DOWNLOAD HERE
Wholesale Distributor Licenses
DOWNLOAD HERE
Technology Transfer Deals
DOWNLOAD HERE
---