Featured
---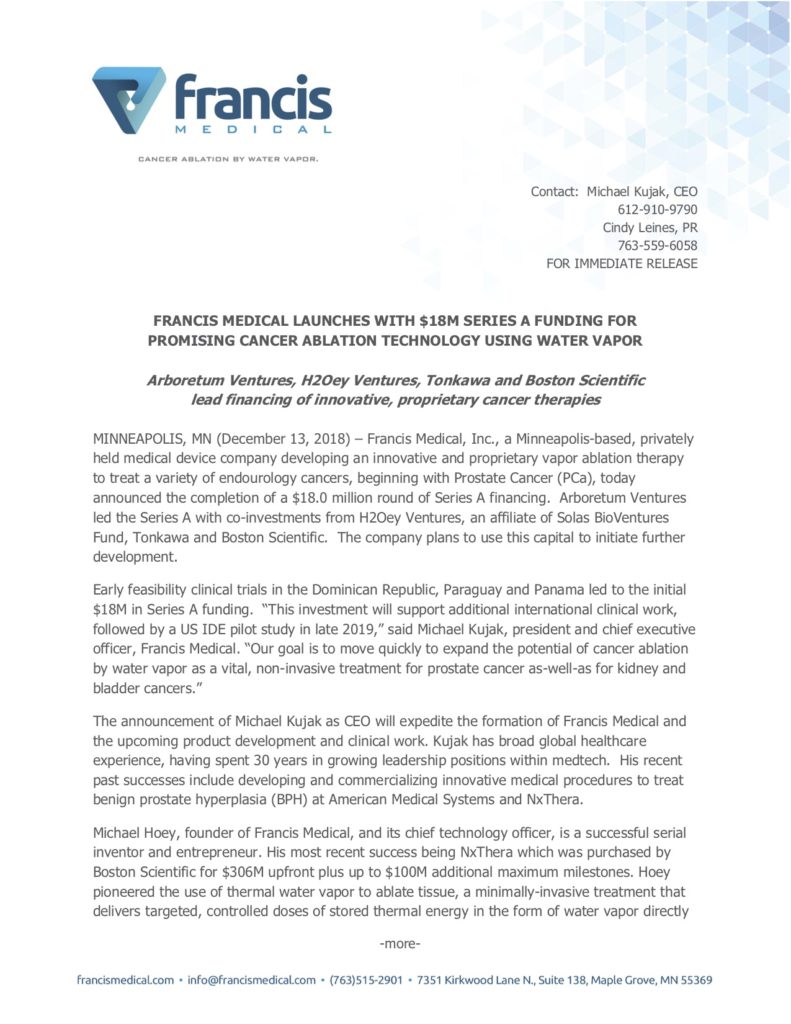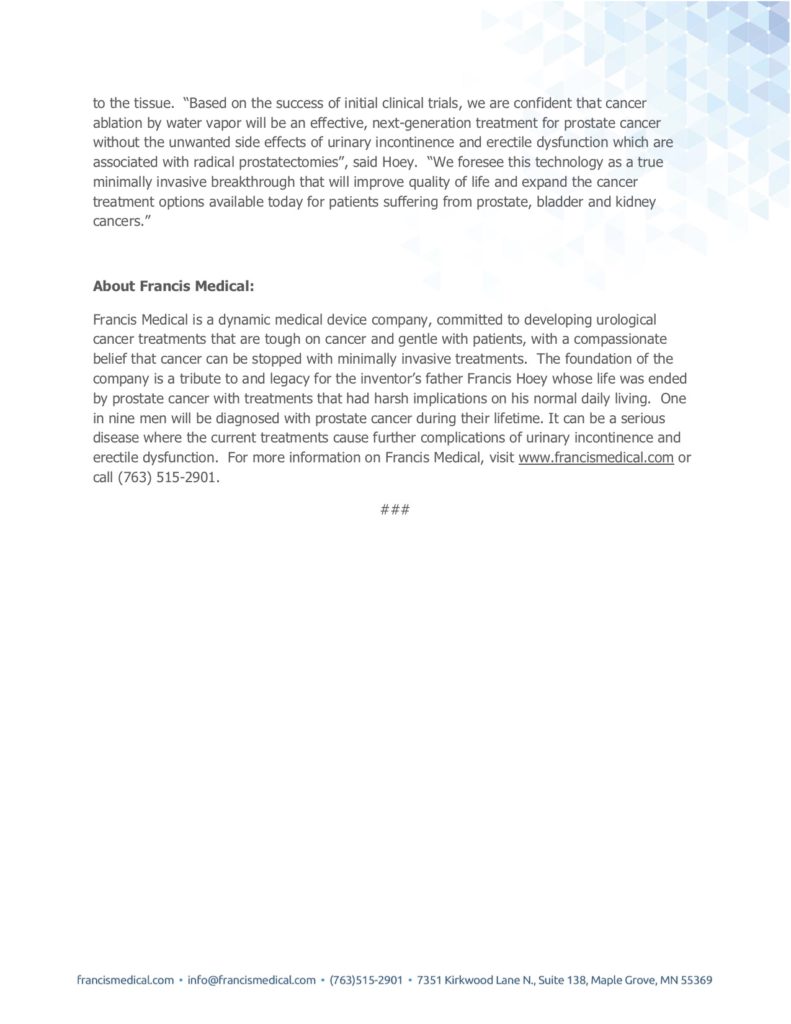 ---
The Medical Alley Association has signed a collaboration agreement with the DanishTechnical University (DTB), Medicoindustrien, Medtech innovation, and GreaterMSP to bring innovative Danish health technology firms to the U.S. via Medical Alley. The three-year agreement funded by the Danish Industry Foundation will involve developing a soft-landing pad for Danish small and medium sized firms that are seeking to commercialize products in the U.S. This will include access to mentors and advisors, service providers, and other expertise.
The collaborators are in the process of building an advisory board and developing the first year's programs to be announced early in 2019.
"Denmark and Medical Alley have long histories of innovation for the betterment of people around the world. This collaboration will mean more innovations benefit more people."

– Steffen Hovard, President & Senior Vice President,Interventional Urology, Coloplast and Medical Alley Association Vice Chair
Mr. Hovard will participate in the groups advisory board, providing valuable insight from his experience as an executive in both Denmark and the U.S. Coloplast, the largest Danish medical device firm, has their North American headquarters in Medical Alley.
Medical Alley was chosen as the community to build this bridge because of the breadth and depth of healthcare expertise that exists – world leaders like Medtronic,Mayo Clinic and Blue Cross Blue Shield of Minnesota, innovative startups, and an unmatched supply chain.
"Medical Alley is the global epicenter of health innovation and care making it the natural U.S. base for this partnership. We anticipate Danish companies will find the right partners in and through the Medical Alley community as well as Medical Alley companies finding new partners in Denmark."

– Martin Stenfeldt, CEO and Co-Founder of Danish Startup, MedTrace, and a member of the advisory board
---
Nearly 150 groups join AdvaMed's anti medtech tax letter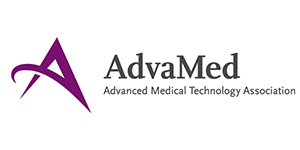 Inspire Medical offers another 1.5 million shares following April IPO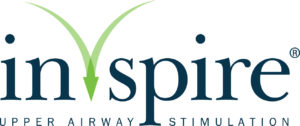 POPS! Diabetes Care Announces FDA Clearance of Their POPS!® one System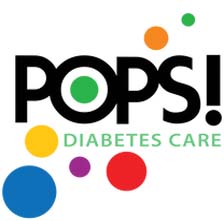 NxThera spinout NxPhase lands $10m for vapor ablation tech

Mayo Clinic Startup Phenomix Sciences Initiates $1M Seed Funding Round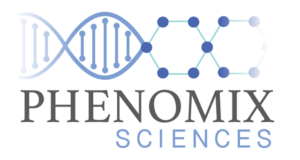 IPM Earns 2018 Malcolm Baldrige National Quality Award

"First, do no harm" calls for thoughtful physician-patient dialogue, not fear

Tabula Rasa HealthCare to Acquire DoseMe, a Precision Dosing Software Company

Hospital Infections Kill 99,000 Americans Every Year. Are Giant Roombas the Solution?


Medtronic studies use of both heat and cold for cardiac ablation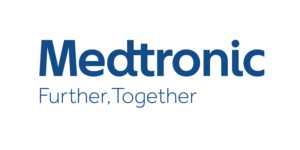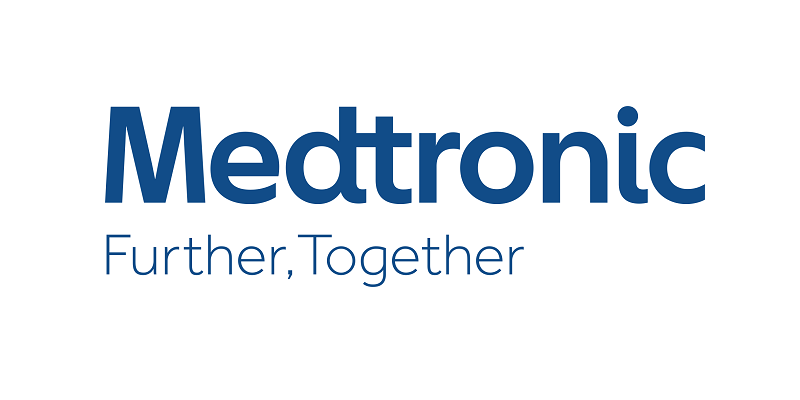 Monteris Medical scores reimbursement win with Aetna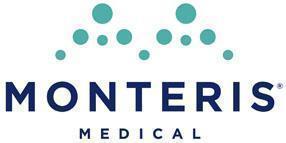 Osprey awarded purchasing agreement for DyeVert PLUS

Mayo researchers say oral apixaban safe and effective for treating blood clots in cancer patients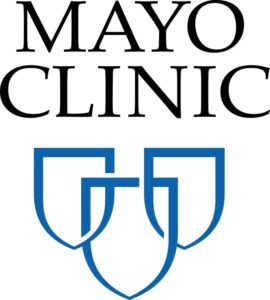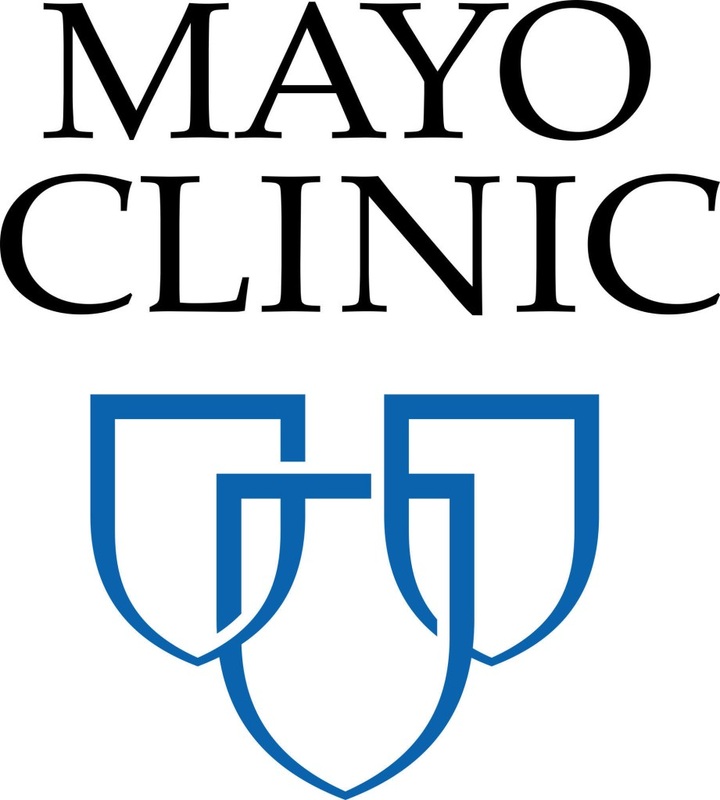 Spineology Inc. Announces New Board Members

Former UnitedHealth, Best Buy exec Nyman joins MN Blue Cross parent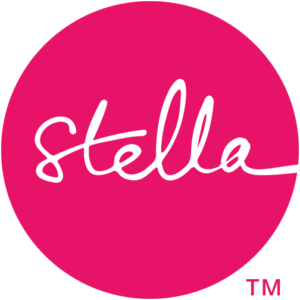 OneOme Receives License to Offer its Comprehensive Pharmacogenomic Test in New York State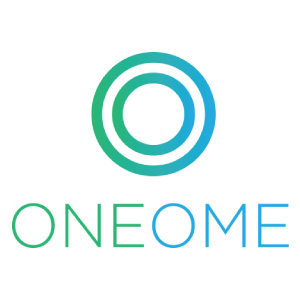 Inspire Medical Systems, Inc. Announces Publication of Data From ADHERE Registry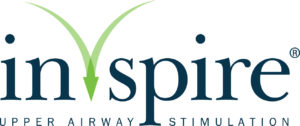 ---
MINNEAPOLIS, Nov. 29, 2018 /PRNewswire/ — Bright Health, an insurance company that provides exclusive Care Partner Health Plans for everyday individuals at competitive prices, today announced it has raised $200 million in an oversubscribed Series C funding round. The financing includes two new investors, Declaration Partners and Meritech Capital, as well as existing investors Bessemer Venture Partners, Cross Creek Advisors, Flare Capital, Greenspring Associates, Greycroft Partners, New Enterprise Associates (NEA), Redpoint Ventures, and Town Hall Ventures.
Since early 2016, Bright Health has raised more than $440 million in three rounds of equity financing in pursuit of its vision of ushering in the next generation of healthcare through its proven Care Partner Health Plan model, delivering efficiency, predictability and cost savings to members. The Series C funding will grow the company's balance sheet and support ongoing expansion into new markets at a pace expected to exceed Bright Health's growth in 2019.
"Bright Health has continued to execute at a fast pace towards our goal of disrupting the old health care model that places insurers at odds with providers," said Bob Sheehy, Chief Executive Officer of Bright Health. "With our recently announced expansion, we will triple our geographic footprint in 2019. And Bright Health's current high re-enrollment rate shows that consumers are ready for this improved healthcare experience – especially when it is priced competitively. We are honored to welcome these long-term investors to the Bright Health community as we look forward to what's ahead for the company. We are just getting started."
"As a growth investment fund, Meritech is looking for opportunities to invest in fast growing sector leaders whose potential to use technology will enhance the customer experience of large populations," said Craig Sherman, Managing Director at Meritech Capital Partners. "Not only has Bright Health proved this is possible with its above average re-enrollment rates, but the data infrastructure that they are building has the potential to produce better health outcomes for millions of hardworking Americans and disrupt health insurance – and healthcare – as we have come to know and accept it."
Another new investor contributing fresh capital is Declaration Partners. Andrew Goldfarb of Declaration said, "Bright Health's differentiated model solves long-standing issues in healthcare and, most importantly, delivers high quality, integrated and affordable care to its growing membership. We are excited to support Bright Health through this next phase of the company's growth."
Mohamad Makhzoumi, General Partner and head of healthcare services and healthcare IT investing at NEA said, "I remain awestruck by the achievements that Bright Health has made since the Company's Series A financing in 2016. Bright Health is the entrant with the best chance of upsetting the staid status quo of the managed care industry. This financing positions the Company well to capitalize on its transformational medical cost management results. We are thrilled to continue partnering with Bob and the entire Bright Health team."
Launched in 2016, Bright Health's innovative Care Partner Health Plan Model works exclusively with one health system per market to offer superior, integrated care that removes the friction that has traditionally existed between payers and providers. This relationship allows for coordination of services and administration to optimize consumer and patient experience.
Offering both Individual and Family Plans (IFP) and Medicare Advantage (MA) plans, Bright Health can support consumers from childhood through retirement, allowing them to build lifelong relationships with their providers who in turn are invested in their long-term health outcomes.
About Bright Health
Bright Health provides quality health insurance for everyday individuals at competitive prices. Through its exclusive Care Partner Health Plans in local communities, Bright Health is reshaping how people and providers achieve better health together by making healthcare simpler, more affordable and personal. Bright Health currently offers a range of individual, family and Medicare Advantage plans in Alabama, Arizona, Colorado, New York City, Ohio and Tennessee via its website, call center, broker partners and through government websites as well as public health insurance exchanges. Bright Health co-founders include Bob Sheehy, former CEO of UnitedHealthcare; Kyle Rolfing, co-founder and former CEO of Definity Health and RedBrick Health; and Tom Valdivia, MD, MS, former chief health consumer officer of Definity Health. Learn more at www.brighthealthplan.com.
SOURCE Bright Health
---
Boston Scientific Announces Recommended Offer to Acquire BTG plc.

HHS Deputy Secretary Hargan Announces DSIIS Participants and First Meeting Date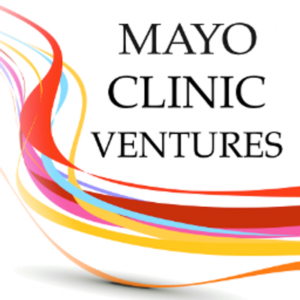 Medtronic to Acquire Nutrino Health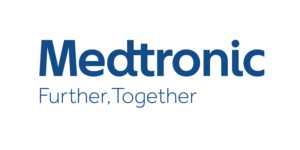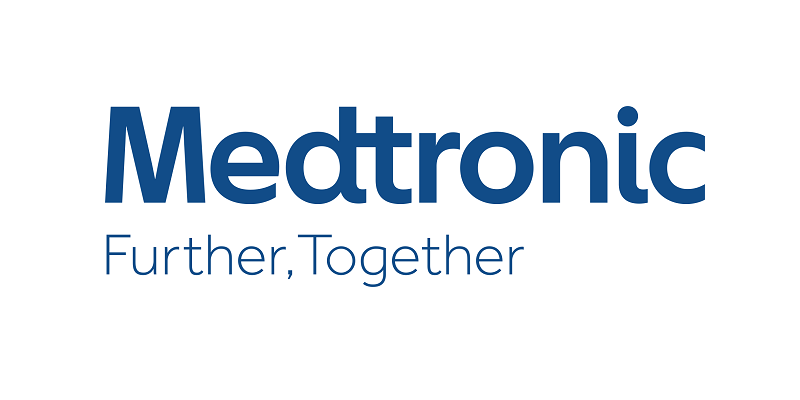 Biotech company DiaMedica sets IPO terms to rake in up to $20M

Confirm Rx: PopSci's 'Best of 2018'


Bracelets That Help Kick Bad Habits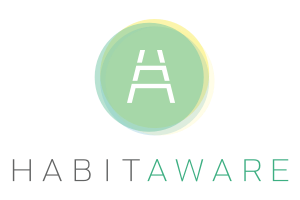 ANI Pharmaceuticals, Inc. Ranked Number 366 Fastest Growing Company in North America on Deloitte's 2018 Technology Fast 500™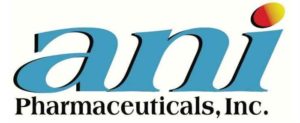 Cantel Medical To Acquire Omnia For Europe Expansion

2018 CFO of the Year: Brian Mower, Medibio

Farm animals may soon get new features through gene editing

Blue Cross CEO Craig Samitt wants to be a disruptor for health care; here's what that means for the Blues

Admedus reports $6.3 million revenues amid $12.7 million Star Bright backing

For Mayo scientist, spinal-injury research is personal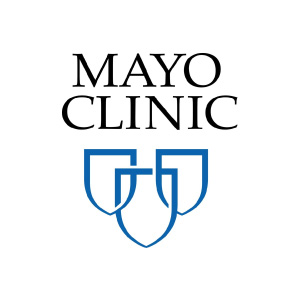 In the Fight Against Cancer, Sleeping Beauty Awakens


NHS clinical trial could pave the way for new depression treatment

NeuroOne Medical Technologies Corporation Announces Appointments to Artificial Intelligence Advisory Board

Mainstay Medical announces headline results from ReActiv8-B clinical study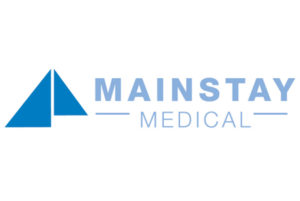 Mayo partnership aims to teach digital stethoscope to detect heart trouble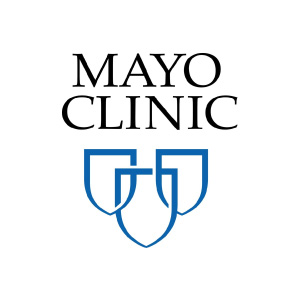 Pursuit Vascular Announces Patent Notice of Allowance for its ClearGuard HD Antimicrobial Barrier Caps

Hill-Rom announces executive appointments

Our View: Mayo Clinic's growth is good news for Rochester and state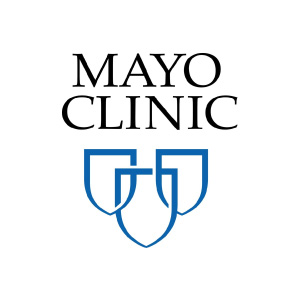 ---
6 Questions is a new interview series with Medical Alley leaders on the future of healthcare. Medical Alley Association's membership includes leaders in healthcare delivery, payment, technology, and policy, which gives us – and in turn, you – access to diverse perspectives on how healthcare is changing and what lies ahead.
Medical Alley is the global epicenter of health innovation and care; 6 Questions, is meant to share insights and spark discussion. If you have a perspective on the future of healthcare, feel free to share it by reaching out to Frank Jaskulke, Vice President of Intelligence at fjaskulke@medicalalley.org
This interview with Matt Arens, CEO and Senior Portfolio Manager, has been lightly edited for clarity and length.
——–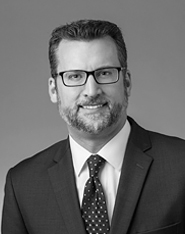 Matt Arens has been fortunate to combine two distinct passions in his career: investments and life sciences. Since entering the investments field in 1997, Arens has followed small-cap stocks, with a particular focus on identifying companies with high growth potential in the health care sector.
Prior to founding First Light Asset Management in September 2013, Arens was president and senior portfolio manager at Kopp Investment Advisors. While at Kopp, he served as the sole portfolio manager for the firm's health care-focused investment strategy.
Arens graduated from Purdue University with a bachelor of science degree in financial planning. He has been a keynote speaker at the PricewaterhouseCoopers CFO Forum, and has been featured in publications, such as BusinessWeek, Barron's, Pensions & Investments, Investment News, Minneapolis Star Tribune and St. Paul Pioneer Press.
Will the future of healthcare be most significantly defined by reining in costs or accelerating outcomes?
With U.S. health care expenditures projected to exceed $5.5 trillion by the middle of the next decade,1 there is nothing that will define healthcare more than our ability to rein in costs while simultaneously providing excellent patient care. The benefit of any medical advancement must be evaluated within the context of its cost to the healthcare system. If the system is unable to support a costly healthcare solution that can improve people's lives, its benefits are largely lost. Fortunately, there are brilliant entrepreneurs who recognize this tremendous need and are advancing some amazing solutions that I believe will bend the cost curve and dramatically change the way health care is practiced in the United States.
What is the definition of value in healthcare today and what should it be?
People often relate value to saving money in the short term. However, I believe one has to consider the benefits a solution provides and its total cost when defining value in healthcare. For example, a vaccine to prevent a disease or a therapy to cure a disease may be viewed as expensive in the short term, but, over the life of a patient, the ability to provide medical preventions or cures can represent tremendous value when compared to the costs of simply treating a chronic disease.
What's the biggest blind spot in healthcare today?
I believe one of the biggest blind spots in health care today is the "hand-off" as patients move from private insurance to Medicare. There are some incredible solutions on the horizon that can effectively prevent or cure disease, but until these two systems are aligned, the complete burden of cost will fall on private insurers who will — out of necessity — prevent access to these potentially game-changing therapies. I believe the way to achieve this alignment is by moving away from the current model, which is based on a massive one-time payment for treatment, toward a system that more closely resembles an annuity model agreed upon by all constituents. Only then can we cost-effectively advance treatments — such as organ transplant and gene therapy — that in the short term look expensive, but over a patient's life may actually provide tremendous value.
What's your company's or sector's biggest blind spot?
Many people may assume that because First Light invests solely in healthcare companies, our staff is full of MDs and PhDs. That is not the case.
We do have multiple team members who have been investing in the healthcare industry for more than 20 years. During that time, I and the other individuals have developed domain expertise and identified key areas for evaluating healthcare companies from a business perspective, including workflows, reimbursement, and intellectual property. These areas are second nature to us and, historically, we've been successful in approaching healthcare investing from a business and finance standpoint.
One could argue we have a blind spot when it comes to understanding the deep science within healthcare. We work hard to avoid this issue by working extensively with outside resources — MDs, PhDs, and others who are world-renowned experts in their particular fields of study. Because healthcare is such a specialized and nuanced industry, we believe it is often critical to consult with experts in areas we are researching in order to be most effective in our work.
This approach allows us to combine our business insights with our expert network's tremendous depth of knowledge around specific disease states and treatment approaches. We feel this collaborative model is critical in turning what could be a blind spot into an area of strength for First Light.
Why is a presence in Minnesota, known as the Medical Alley, critical to your company?
First Light's presence in Minnesota is critical to our success. We benefit from the state's tremendous healthcare ecosystem, composed of industry titans across the healthcare spectrum, incredible healthcare systems and innovative university programs. The ability to sit down in-person with people shaping the future of healthcare without having to get on a plane is invaluable and, we believe, a competitive advantage.
What is the one thing, other than time or money, you wish you had more of?
I believe the solutions to cure some of the biggest problems in healthcare exist today. Some may be in the very early stages of development in someone's garage, some may be advancing through the regulatory process, and some are already being presented at scientific meetings.
Knowledge around, and awareness of, these opportunities is the lifeblood of investing in the healthcare space. While incredible innovations are introduced to us each week — from gene editing and genomic profiling technologies to ground-breaking new surgical robots and solutions for detecting cancer through a blood draw — the desire to learn more, see more, and understand more is always present.
1Centers for Medicare and Medicaid Services, (n.d.) National Health Expenditure Projections 2017-2026. Retrieved from http://www.cms.gov/Research-Statistics-Data-and-Systems/Statistics-Trends-and-Reports/NationalHealthExpendData/index.html
Want to learn more about First Light Asset Management?
Visit https://firstlightam.com/
---
The year may be racing for the finish line, but Medical Alley early- and growth-stage companies won't be eager to see it end. The first half of the year put 2018 close to the pace set by the record-breaking 2017 and the third quarter didn't break stride. Companies based in Medical Alley raised $176,089,457 in Q3, the second best Q3 in the last five years, and keeping the region on pace to break a half-billion dollars in total money raised in 2018.
Biotech and digital health continued their strong years, but perhaps the most interesting insight that can be pulled from the data is that medical device – which had swooned a bit – seems to have returned to the forefront of investors' minds.
Q3 Breakdown: From Strength to Strength
Q3 saw $176 million raised by 27 companies and the year-to-date reached $416M raised by 64 companies. While Q3 is down from a year ago, that is due in large part to fewer post-IPO raises in the quarter than there were in 2017. Removing those post-IPO numbers shows continuing strength in fundraising.
2017 had Bright Health's massive raise of $160 million, an all-time Minnesota record. Comparing 2018 to 2017 without Bright Health shows the community's great foundation and an expanding pool of Series A/B-type investments.
Device Investment Returns to Industry Capital, Medical Alley
Though the Medical Alley region has come to be known for its contributions across the healthcare spectrum, but there's little doubt that medical device companies were integral in establishing the region as a healthcare hub. After decades of strong growth, the 2000's dot-com bubble ushered in a lost decade for investment in technology, including medical devices, in Minnesota. Fortunately, investment in healthcare broadly has been on the rise since 2009, a trend that looks set to continue in 2018.
In the Q3 of 2018, Medical Alley device companies raised $90 million, pushing the total for the year to nearly $200 million raised by 33 companies. Q3's largest raises in device included Urotronic ($26 million), 4C Medical ($17 million), and Cardialen ($17 million).
2017 was an especially strong year with multiple growth capital rounds raised in excess of $20 million. Looking over the five-year period from 2014 to 2018, nearly $1.5 billion has been raised by 118 device firms, $300 million more than the 2009-2013 period. With a quarter to go, the gap is likely to widen even more. Venture investing can be highly volatile quarter-to-quarter and thus we take greater interest in examining total investment over five- and ten-year periods to correspond with the lifecycles of many investment funds.
The $1.6 billion in device investment raised in the last five full years (2013-2017) makes Medical Alley not only the top region for medical device investment in the Midwest, but the top region for all healthcare investment in the Midwest, surpassing Ohio and Illinois by hundreds of millions of dollars.
Biotech Sets New Milestone in Medical Alley
Biotech continues its impressive run, breaking $100 million in capital raised in a year for the first time in Medical Alley history. $104 million has been raised through three quarters by 14 companies. Recombinetics had the largest Q3 raise with $34 million led by Gundersen Health System. This comes on the heels of a $7 million raise earlier this year, bringing their annual total to $41 million.
Recombinetics' gene editing technology is making waves in the media, including coverage for their recent partnership with Medical Alley Association Foundational Member Mayo Clinic to grow human heart cells for eventual transplantation. They join fellow MAA member Miromatrix in leading the way toward a reduced need for long transplant waiting lists.
Drawing on the leadership of the University of Minnesota and Mayo Clinic, Medical Alley has a long history in biotechnology and pharmaceuticals. Leadership from companies like Upsher-Smith LLC, Bio-Techne and Be the Match is increasingly augmented by startups like Recombinetics, Stemonix, and Vyriad.
Digital Health Cements Position in Medical Alley
Digital Health investment continued its strong run with $32 million raised in the third quarter for a year-to-date total of $116 million. Taking into account the lower startup capital requirements compared to device or biotech, the quarter's $32 million raise is a strong number.
Praestan Health ($12 million) and Learn to Live ($6.5 million) had large raises and represent a growing trend of investment in mental and behavioral health; in fact, no digital health company in Medical Alley bested Praestan's $12 million raise. Medical Alley companies are making significant strides to eliminate the stigma around mental health and to create effective, novel solutions for mental illnesses.
Sansoro Health ($8 million) had the other major raise for the quarter. The demand for interoperability is driving solutions like Sansoro's to the forefront of health innovation.
All Major Sectors in Medical Alley Break $100 million Raised for First Time
All three major sectors of the Medical Alley health innovation cluster broke $100 million in funding for the first time. Diversity is becoming a major strength of the cluster, insulating Medical Alley from the ups and downs of the finance world, and making it easier to attract top talent to the region. While historically Medical Alley was dependent on one sector – medical device, especially implantable and interventional devices – increasingly digital health and biotech are raising major growth rounds, seed rounds and everything in between.
With a balanced regional portfolio of growing companies, a year of strong exits, and still a quarter to go, Medical Alley is positioned to grow its leadership as the global epicenter of health innovation and care.

---
6 Questions is a new interview series with Medical Alley leaders on the future of healthcare. Medical Alley Association's membership includes leaders in healthcare delivery, payment, technology, and policy, which gives us – and in turn, you – access to diverse perspectives on how healthcare is changing and what lies ahead.
Medical Alley is the global epicenter of health innovation and care; 6 Questions, is meant to share insights and spark discussion. If you have a perspective on the future of healthcare, feel free to share it by reaching out to Frank Jaskulke, Vice President of Intelligence at fjaskulke@medicalalley.org
This interview with Jodi Hubler has been lightly edited for clarity and length. To see more, click the button below.
——–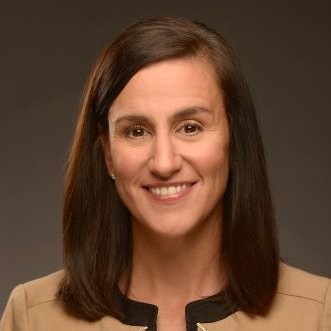 Jodi Hubler is widely recognized for her keen insight, direct style of communication, and skillful stewardship of organizations from incubated startups to multibillion dollar corporations. She delivers a unique combination of executive leadership and venture capital investing expertise with direct experience in operations, governance, human capital, strategic planning and execution, culture change, and negotiations. As a strategic advisor and mentor to entrepreneurs and CEOs, she is especially adept at leading and governing in industries facing transformative change.
Jodi currently serves on the boards of Lemhi Ventures' portfolio companies Bind, Digital Reasoning, PokitDok, and PlanSource, and serves as board chair of Recondo Technology. She previously served as a member or chair of seven additional Lemhi portfolio company boards. She also currently serves on the boards of CaringBridge, Central Logic, DHIT Global, and Medical Alley Association. Jodi is a frequent conference panelist and is a member of the Healthcare Executives Leadership Network and Women Business Leaders in Health Care Foundation.
Will the future of healthcare be most significantly defined by reigning in costs or accelerating outcomes?
Yes. That's the interesting imperative of our time: It is no longer an "or" question, it's an "and" imperative. For startups, the paradox is that the measure externally needs to be about achieving the triple aim of cost, quality and outcome all the while generating revenue, reducing risk, and increasing organizational resilience.
What is the definition of value in healthcare today and what should it be? 
The definition of value is like beauty – it's all in the eye of the beholder, and it is significantly dependent on where one sits within the value-stream map of healthcare. In our current system, it's all too often defined by reimbursement which, on one hand, limits the rate of change and, on the other, has more recently accelerated the rate of change as consumers have been more willing to pay and insert themselves, actively demanding change in line with their view of value: cost and convenience. A consumer centric definition will increasingly become the norm.
What's the biggest "blind spot" in healthcare today?
We still see a fair amount of denial in the system as to the rate of change– think Blockbuster vs. Netflix.
What's the venture capital sector's biggest "blind spot?" 
We have a math problem building. Massive amounts of funding having gone into a significant number of companies with disproportionately fewer number of exits. The system is at risk of having propagated our own hype curve.
Why is a presence in Minnesota, known as the Medical Alley, critical to your company?
Minnesta is in our roots as founders of Definity Health, and the ecosystem continues to prove to be a very strong market to start companies, particularly as it relates to talent.
What is the one thing, other than time or money, you wish you had more of? 
Wisdom.
To learn more about Lemhi Ventures visit https://lemhiventures.com/  
---
By Serafin (Fin) Samson, Baker Tilly
The MedCity News INVEST Twin Cities digital health conference brought together industry leaders, entrepreneurs and investors who are cultivating and shaping the digital health landscape.  As a first-time attendee, I walked away with several key takeaways from the conference.
Talent pool
There is a great range of talented minds that are creating and commercializing digital health solutions to solve some of healthcare's biggest issues, including needs to improve clinical outcomes, reduce cost of care, increase access to care and improve patient experience.  For the entrepreneurs, the Pitch Perfect rounds provided investor insight on key fundamentals to consider when formulating their digital health business models, including:
Fit within the clinical work flow and care system
Integration with the provider health IT infrastructure to capture and share data
Differentiation from competitive solutions and existing provider capabilities
Payment mechanisms to support the revenue model
New players
Representing the large industry side, Comcast Digital Health provided another example of a relatively new healthcare entrant that is leveraging and repurposing core assets to create new healthcare solutions. In this case, Comcast is leveraging its installed network to enable new care delivery models outside the traditional care setting and to provide people (aka patient consumers) with greater healthcare market transparency, allowing for more informed health decisions.
Given the broad reach that large industry players have within U.S. households and their own core competencies (e.g., production capabilities that can scale quickly to generate a large library of health content), entrepreneurs will need to consider industry partnerships earlier in their strategic planning process.
Strategic partnerships
The importance of early strategic partnerships was also stressed during the Commercializing Novel Digital Health Tech panel discussion. Partnering with providers, for example, to pilot new digital health solutions can be of value to a start-up in demonstrating clinical utility, inserting novel solutions within the system of care and proving out payment models.
Additional important takeaways include:
The need for EHRs to play a better role in influencing the progress of digital health innovation
The need for more innovation to address the underserved Medicaid population
Continued optimism around artificial/augmented Intelligence and the potential for AI to optimize the value of data
Diversity
Similar to many industries, diversity is a topic that requires greater awareness, discussion and action within healthcare. This was also an emotional topic during the Achieving Diversity in Healthcare panel discussion. The viewpoints vary on the best path forward, but as the panel demonstrated, it starts with the ability to open up discussions around diversity. The panel noted that diversity is not just about gender and race, but also about diversity in thought.
It is cognitive diversity that brings together a great range of talented minds and will make our Twin Cities community better equipped to advance innovation in healthcare.
About Baker Tilly
Accounting and advisory firm Baker Tilly serves life sciences organizations ranging from start-ups to multi-billion dollar companies. Our specialists understand a company's business, financial and operational needs in all phases of the life cycle – from launch through maturity – and help companies address each phase's unique needs and requirements. Headquartered in Chicago, Baker Tilly is an independent member of Baker Tilly International, a worldwide network of independent accounting and business advisory firms in 147 territories, with 33,600 professionals. The combined worldwide revenue of independent member firms is $3.4 billion.
---
6 Questions is an interview series with Medical Alley leaders about the future of healthcare. The Medical Alley Association's membership includes leaders in healthcare delivery, payment, technology, and policy, which gives us – and in turn, you – access to diverse perspectives on how healthcare is changing and what lies ahead.
This series is meant to share insights from, and spark discussion within, this powerhouse healthcare community. If you have a perspective on the future of healthcare, feel free to share it by reaching out to Frank Jaskulke, Vice President of Intelligence at fjaskulke@medicalalley.org
—–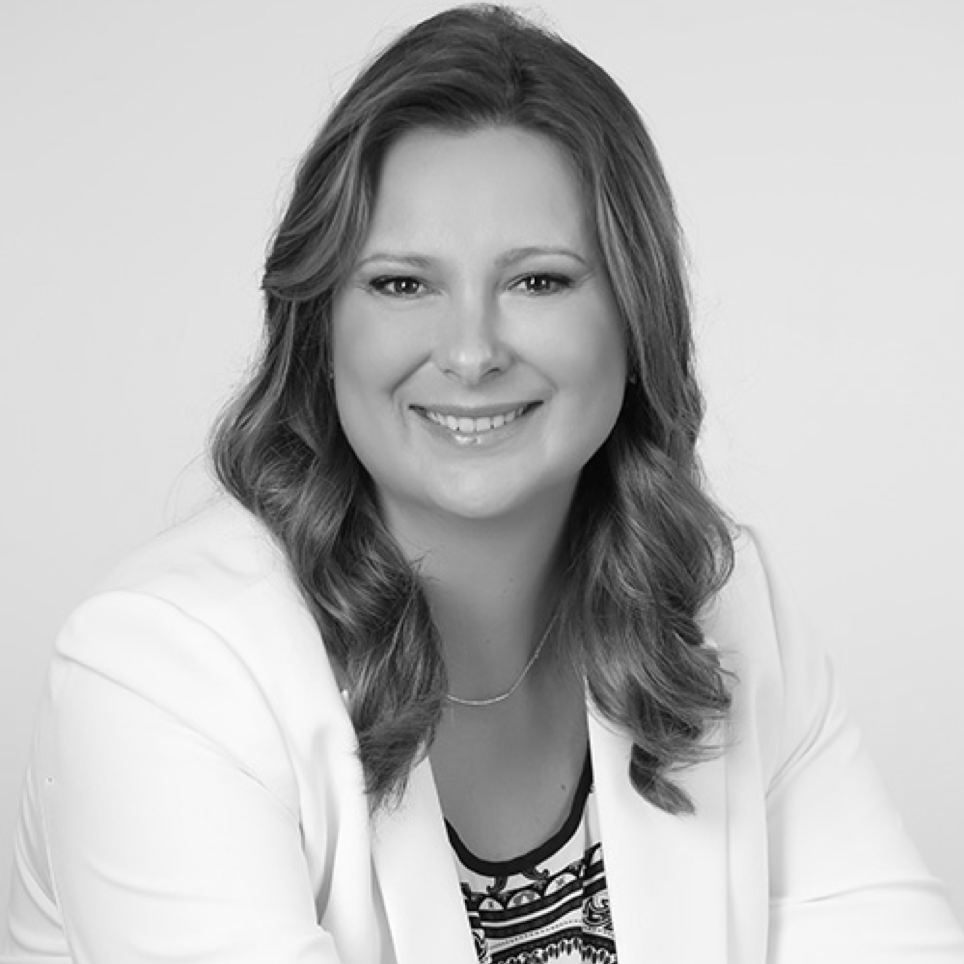 Dr. Katherine Kumar specializes in regulatory and clinical operations, as well as reimbursement and marketing functional areas of the business. Prior to 4C Medical, she was VP of Clinical and Regulatory Affairs at TVA Medical, Inc. (acquired by Becton, Dickinson and Company), VP of Clinical Affairs at Monteris Medical, Inc., and Sr. Director of Science & Clinical Affairs at Cardiovascular Systems, Inc. (CSI) where she led clinical study development and execution, all scientific activities, and the bridge between clinical and marketing activities. Prior to CSI, Dr. Kumar led clinical efforts at MEDRAD Interventional/Possis Medical (a business of Bayer HealthCare), American Medical Systems, and several startup companies.
Dr. Kumar earned her Master of Science and Ph.D in Mechanical Engineering degrees from the University of North Carolina at Charlotte. She also earned the Regulatory Affairs Certification (RAC) in 2009 and is a Harvard Business School alumni (Executive Education, General Management Program 2017).
This interview has been lightly edited for clarity and length.
Will the future of healthcare be most significantly defined by reigning in costs or accelerating outcomes?
This is tough question… We must have both…If you will lower costs, but not improve outcomes, your cost eventually will increase, and you will lose in both. At the same time, for you to have improved outcomes, you will have to spend. Both must be balanced.
What is the definition of value in healthcare today and what should it be?
On one hand, we are trying to look at health economics long term, but on the other, we are trying to reduce procedural costs. In my opinion, you may have to spend more upfront to get more valuable (and much better for patients) long-term results. We apply this logic in everyday life (e.g., buying better quality appliances so they last longer) but fail to do the same in healthcare.
What's the biggest "blind spot" in healthcare today?
Trying to reduce cost! Let me try to elaborate:
We are trying to drive cost down: This may be reduction of manufacturing cost so that we can sell a device for lower cost to a hospital, reducing their cost, etc. We forget to ask "What does this really do for patients?" By reducing manufacturing costs, we save on features of the product, reduce sizes, etc. This will eventually lead to a less optimal outcome for patients. Eventually, patients will keep coming back to the hospital, driving the overall healthcare cost up
The solution is customization that costs more upfront but leads to optimal long-term results; great for patients' quality of life as well as significant reduction in overall healthcare cost. But everyone fears it! If I will need a medical device or a drug, I would want those to be customized/personalized.
What's the venture capital sector's biggest "blind spot?"
There is almost no difference today between VCs and banks… Hence, VCs today are really missing out on early opportunities in general.
Why is a presence in Minnesota, known as the Medical Alley, critical to your company?
I can answer this by giving you specific example. A while back, I accepted position with TVA Medical, a cardiovascular company based in Austin, TX. The CEO was friend of my friend and it appeared to be a good fit. I don't mind travel, and if I could live in Minnesota, I was ok commuting. Shortly after starting, I came to realization that no one gets med devices… Yes, every state has engineers. But almost none of them have as much talent in medical device like Minnesota does. Eventually, we created a satellite office in MN and hired all local clinical and regulatory staff. Medical Alley is amazing as it provides unique opportunities, not only from training perspective, but also from collaboration.
What is the one thing, other than time or money, you wish you had more of?
From personal standpoint, most probably more time with my kids. They are growing too fast! From a business standpoint, easier ways to connect with different people… What I mean by that is when I went to Harvard Business School, there was such a diversity in industries, in countries, etc. – I learned so much from those interactions. Creativity is amazing and you get energized like there is absolutely nothing you cannot do!
Interested in Value-Based Care and the Future of Healthcare?
Attend the November 6th Leading the Conversation: Value-Based Care, taking place at The Hutton House in Minneapolis, MN.
---