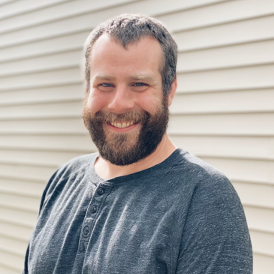 Robert Bentley is co-founder and CEO of The Jed Mahonis Group (JMG). Rob is an experienced iOS and Android app developer who oversees a broad spectrum of JMG's operational areas, but he primarily heads business development and customer acquisition strategies.
Rob is a serial entrepreneur with equity in many local startups, including VSI Labs (an autonomous vehicle research and insight firm), Kwikly (a dental staffing platform), Parrot.MD (a platform for physicians to trade call assignments), and TurnSignl (a tele-legal service for drivers).
Rob earned his BA from North Central University in 2011 and shortly after launched The Jed Mahonis Group when he saw the need to help businesses tackle digital transformation.
Give us Jed Mahonis Group's elevator pitch.
The Jed Mahonis Group has been building mobile software for over a decade for a diverse customer set, from social impact startups like TurnSignl to nonprofit organizations like Little Free Library to healthcare enterprises like Sanford Health.
We like to say "We kick apps!" because our digital tools are best-in-class. We aren't turning out off-the-shelf solutions. We only build natively, meaning we work in code specific to each platform, because it gives the best user experience and opportunities for growth.
What is one thing the Medical Alley community might be unaware of about JMG that you think would be good to know?
While our mobile apps and admin tools have touched nearly every industry, we've worked most with companies building digital tools and apps in the health sector.
We provide pro-bono tech consults for any Medical Alley member building custom software or apps because we believe in the value of giving back to this community located in our backyard.
How have the last few years changed JMG for the long term?
We've always been a remote-first team, so when the pandemic hit, we didn't have to make any changes to the way we worked. Our clients, and many other businesses, couldn't say the same, so we focused on taking some of the things we've learned over the years of being a remote team and helped other businesses who were newer to it.
We've also spent a lot of time over the last year streamlining the processes and pricing behind building custom software. We want to demystify that tech is "magic" and bring more transparency to the costs of developing and maintaining digital products.
Too often clients come to us after a poor experience with another development team. By publicly sharing the processes and prices behind building digital products, we're betting on this transparency as being a differentiator in helping us establish trust with prospective clients before they even reach out to us.
What are the big milestones to come in the next few years for JMG?
For the first 10 years of the company, we provided mobile solutions for whoever needed it, and it gave us a broad range of experiences. Taking that experience, we are focused on becoming the best mobile app development company for the healthcare industry since (1) it's where we've built the most digital tools and (2) we enjoy working with teams making an impact.
We want to be hands down the only choice someone would make while looking to build a healthcare-related mobile or web application.
What does leadership look like to you?
Leadership to me means giving people the right tools to do their job, being a resource for removing any barriers, and maybe most importantly, getting out of the way.
Being a remote team means having a lot of trust, open communication, and transparency, and it's worked really well for us in attracting talent over the years.
What is the best advice you have received in your career? What is the worst?
Best:
When I first started my journey as a business owner, a professional contact told me, "If you don't ask, the answer is always no."
A lot of the things I've learned over the last ten years have been a result of asking questions, sometimes hearing "yes" (even when it surprised me), and sometimes hearing "no."
Worst:
I was told to get a real job.
Here are some facts: I started a business with no experience in mobile development, no professional contacts, and no money. But everyday I kept learning, working, and saying that I was a mobile developer, and over time, it became true.
I would say that I for sure have a "real job" now.
What have been the most rewarding moments in your career?
Some of the most rewarding moments in my career have come from watching other people on our team grow and succeed.
The Jed Mahonis Group has (for better or worse, but mostly better) always taken a chance on the right people over the right skill sets. Being a place where people feel safe to ask questions, make mistakes, learn from those mistakes, and grow from them has been incredibly rewarding.
What is one personal goal for the upcoming year?
I plan to take my family on an awesome vacation, watch every Will Ferrell movie with my wife, teach my son how to ride a bike, and catch all 151 pokemon in Pokemon Red/Blue.
How do you relax / decompress?
I watch movies, play video games, go on walks (where the majority of my meetings take place), cook awesome food (check out @scottmahonis_cooks on Instagram), paint, and make EDM mixes.
What do you enjoy most about the Medical Alley community?
Medical Alley produces an exciting, collaborative and referential business environment. By bringing together connectors willing to share their network with others to support the greater business effort, it in turn motivates you to think about who you might be able to involve from your network to solve problems facing other members.