Harnessing innovation, collaboration and business strategy to advance patient care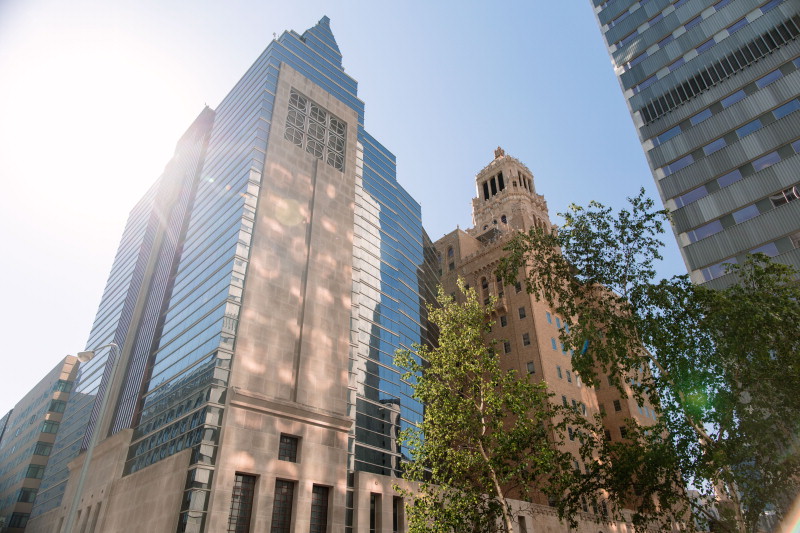 Fostering innovative ideas. Supporting bold initiatives. Advancing cutting-edge solutions with a purpose. Those tenets are the bedrock of the Department of Business Development's philosophy in serving Mayo Clinic's patient-centric mission and supporting the organization's 2030 strategy.
Business Development is Mayo Clinic's front door to business from technology development and commercialization to supporting strategic partnerships with Mayo Clinic Platform, International and Labs, as well as the Clinical Practice, Research and Education.
Evolving to meet patient needs
Mayo Clinic has long understood the need to harness innovation to span its processes for broad application – not just to ensure that patients are provided the very best care today, but intentionally shape the way health care will be delivered downstream.
Business Development offers an array of services and boasts vast expertise in start-up formation, intellectual property protection, technology development, license agreements, partnerships, joint ventures, mergers, acquisitions and venture investing.
The team is actively navigating the twists and turns of the paradigm shift occurring now in health care – understanding and adapting to the latest in consumer demands and evolving market trends, and serving as the bridge between Mayo Clinic's innovators, industry and commercial groups to pave the way.
Collaboration is at the core
In a recent report by the nonprofit Heartland Forward, Mayo Clinic was ranked No. 1 among research institutions in the U.S. for bringing its innovations to market. These favorable findings can largely be attributed to the collaborative and entrepreneurial-centric environment that is encouraged by the organization's leadership.
Business Development's examples of working with internal parties and outside collaborators to scale innovation for the ultimate benefit of patients is deep and wide.
A few recent collaborative efforts within key innovation areas include:
Radiopharmaceuticals — In recognizing the acute global scarcity of radiopharmaceutical manufacturing capacity that is affecting patient care and posing significant challenges, Mayo Clinic's Business Development, Nuclear Medicine and Cancer Center teams worked with Eclipse Ventures to structure and launch a company, Nucleus RadioPharma, that can provide manufacturing capability.
Biomanufacturing — Together with Mayo Clinic's Research shield and the Center for Regenerative Biotherapeutics, Business Development identified, evaluated and negotiated a strategic collaboration agreement with National Resilience, Inc., a new first-of-its-kind biopharmaceutical manufacturing and technology company that is building, buying and federating manufacturing facilities to establish significant efficiencies for a broad range of biomanufacturing needs to bring new discoveries to benefit patients faster.
Cancer treatment innovation — Based on promising results in early clinical trials, Mayo Clinic collaborated with biotechnology company Sorrento Therapeutics, Inc.to lead the development of an antibody-drug conjugate platform based on technology invented at Mayo Clinic by Svetomir Markovic, M.D., Ph.D., and team for treating a spectrum of cancers. Phase I clinical trials are currently ongoing at Mayo Clinic.
Looking to the future, together
Mayo Clinic seeks to transform health care by creating novel products, services and businesses, and spearheading those innovations within new industries like biomanufacturing, digital pathology, cell and gene therapy, augmented reality / virtual reality, telehealth, community paramedicine and bioelectronics.
Today's ideas are the seeds of innovation that will grow into the health care solutions of tomorrow. Bold thinking, collaboration and perseverance are the critical ingredients that sustain this effort, bringing tremendous value to patients around the globe.
Business Development is an essential partner on this journey, as are our external collaborators, and it's together that the vision is realized.
---
Learn more and connect with Mayo Clinic's Business Development group: