Reports
---
The year may be racing for the finish line, but Medical Alley early- and growth-stage companies won't be eager to see it end. The first half of the year put 2018 close to the pace set by the record-breaking 2017 and the third quarter didn't break stride. Companies based in Medical Alley raised $176,089,457 in Q3, the second best Q3 in the last five years, and keeping the region on pace to break a half-billion dollars in total money raised in 2018.
Biotech and digital health continued their strong years, but perhaps the most interesting insight that can be pulled from the data is that medical device – which had swooned a bit – seems to have returned to the forefront of investors' minds.
Q3 Breakdown: From Strength to Strength
Q3 saw $176 million raised by 27 companies and the year-to-date reached $416M raised by 64 companies. While Q3 is down from a year ago, that is due in large part to fewer post-IPO raises in the quarter than there were in 2017. Removing those post-IPO numbers shows continuing strength in fundraising.
2017 had Bright Health's massive raise of $160 million, an all-time Minnesota record. Comparing 2018 to 2017 without Bright Health shows the community's great foundation and an expanding pool of Series A/B-type investments.
Device Investment Returns to Industry Capital, Medical Alley
Though the Medical Alley region has come to be known for its contributions across the healthcare spectrum, but there's little doubt that medical device companies were integral in establishing the region as a healthcare hub. After decades of strong growth, the 2000's dot-com bubble ushered in a lost decade for investment in technology, including medical devices, in Minnesota. Fortunately, investment in healthcare broadly has been on the rise since 2009, a trend that looks set to continue in 2018.
In the Q3 of 2018, Medical Alley device companies raised $90 million, pushing the total for the year to nearly $200 million raised by 33 companies. Q3's largest raises in device included Urotronic ($26 million), 4C Medical ($17 million), and Cardialen ($17 million).
2017 was an especially strong year with multiple growth capital rounds raised in excess of $20 million. Looking over the five-year period from 2014 to 2018, nearly $1.5 billion has been raised by 118 device firms, $300 million more than the 2009-2013 period. With a quarter to go, the gap is likely to widen even more. Venture investing can be highly volatile quarter-to-quarter and thus we take greater interest in examining total investment over five- and ten-year periods to correspond with the lifecycles of many investment funds.
The $1.6 billion in device investment raised in the last five full years (2013-2017) makes Medical Alley not only the top region for medical device investment in the Midwest, but the top region for all healthcare investment in the Midwest, surpassing Ohio and Illinois by hundreds of millions of dollars.
Biotech Sets New Milestone in Medical Alley
Biotech continues its impressive run, breaking $100 million in capital raised in a year for the first time in Medical Alley history. $104 million has been raised through three quarters by 14 companies. Recombinetics had the largest Q3 raise with $34 million led by Gundersen Health System. This comes on the heels of a $7 million raise earlier this year, bringing their annual total to $41 million.
Recombinetics' gene editing technology is making waves in the media, including coverage for their recent partnership with Medical Alley Association Foundational Member Mayo Clinic to grow human heart cells for eventual transplantation. They join fellow MAA member Miromatrix in leading the way toward a reduced need for long transplant waiting lists.
Drawing on the leadership of the University of Minnesota and Mayo Clinic, Medical Alley has a long history in biotechnology and pharmaceuticals. Leadership from companies like Upsher-Smith LLC, Bio-Techne and Be the Match is increasingly augmented by startups like Recombinetics, Stemonix, and Vyriad.
Digital Health Cements Position in Medical Alley
Digital Health investment continued its strong run with $32 million raised in the third quarter for a year-to-date total of $116 million. Taking into account the lower startup capital requirements compared to device or biotech, the quarter's $32 million raise is a strong number.
Praestan Health ($12 million) and Learn to Live ($6.5 million) had large raises and represent a growing trend of investment in mental and behavioral health; in fact, no digital health company in Medical Alley bested Praestan's $12 million raise. Medical Alley companies are making significant strides to eliminate the stigma around mental health and to create effective, novel solutions for mental illnesses.
Sansoro Health ($8 million) had the other major raise for the quarter. The demand for interoperability is driving solutions like Sansoro's to the forefront of health innovation.
All Major Sectors in Medical Alley Break $100 million Raised for First Time
All three major sectors of the Medical Alley health innovation cluster broke $100 million in funding for the first time. Diversity is becoming a major strength of the cluster, insulating Medical Alley from the ups and downs of the finance world, and making it easier to attract top talent to the region. While historically Medical Alley was dependent on one sector – medical device, especially implantable and interventional devices – increasingly digital health and biotech are raising major growth rounds, seed rounds and everything in between.
With a balanced regional portfolio of growing companies, a year of strong exits, and still a quarter to go, Medical Alley is positioned to grow its leadership as the global epicenter of health innovation and care.

---
Medical Alley companies had a strong start to 2018, buoyed by new investments in biotech. 45 companies raised $234 million in the first half of the year. In addition to positive investment flow, exits continued at a strong pace with multiple acquisitions and one initial public offering (IPO). These exits will recycle capital into the ecosystem and show Medical Alley's strength at all stages of company maturity.
Notable raises so far this year include Bind's $70 million (digital health), Relievant's $58 million (medical device), Vyriad's $9 million (biotech), Cardionomic's $9 million (medical device), and Vergent Bioscience's $8.7 million (biotech). Exits include Ability Network's sale to Inovalon, Cogentix's sale to Laborie, Rebiotix's sale to Ferring Pharmaceuticals, NxThera's sale to Boston Scientific, and RedBrick's Merger with Virgin Pulse. Inspire Medical Systems also raised net proceeds of $112.2 million through their IPO on the New York Stock Exchange.
Biopharma Best Start Ever
Medical Alley's biopharma community had its best first half ever with $51.8 million raised by 10 companies, over double the prior record from 2015. Top raisers were Biothera ($13.5 million), Vyriad ($9 million) and Vergent Biosciences ($8.7 million).
Biopharma accounted for one of the exits as well: Rebiotix's sale to Ferring Pharmaceuticals. In a show of support for the Medical Alley community, Ferring has commented that it will keep Rebiotix's team and operations in place in Medical Alley while investing in further development.
Biopharma is a growth sector for Medical Alley with steady increases in both funding and head count. 4,000 people across more than 200 organizations — more than double the number of companies a decade ago — now work in the biopharma space in Medical Alley. One of the companies expanding both its headcount and its footprint is Vyriad. Fresh off their $9 million raise, the company is investing in a 25,000 square foot Good Manufacturing Practice (GMP) space to manufacture its oncolytic virus anti-cancer vaccines in Rochester, Minnesota.
Loss of Angel Investment Tax Credit Threatens Job Growth
While Medical Alley is seeing growth in sectors like biopharma and digital health, Q2 did produce one worrying trend as well: The fewest companies since the passage of the Angel Investment Tax Credit (AITC) raised money in the first 6 months of 2018 following the credits expiration. 34 companies raised $4 million or less, the AITC cap, a 20 percent drop from the prior year, and a new low since the credit was first instituted.
By reducing the risk of an investment, the AITC provides an incentive for investors to back early stage technology firms. In the last five years, Medical Alley companies raised $108 million via the AITC earning $27 million in credits; those companies went on to raise another $273 million, a 10x return on the state's $27 million investment.
The AITC is a catalyst for early stage companies. Due to long development cycles in health technology, the companies who benefitted from the credit while it was in place are only now at the stage where they can create jobs en masse. Equally, while the short-term impacts of the credit's absence are already visible in the declining number of early stage companies raising money, this will not be the only negative consequence. A dip in job creation as this smaller class of startup companies reaches maturity would not be surprising.
Further delay in reauthorization imperials Minnesota's signature industry: health innovation and care. Reauthorization of the credit is a top priority of the Medical Alley Association.
Medical Alley Companies Create Billions in Value First Half of 2018
The first six months of 2018 saw strong return of capital to investors across all sectors, and the pipeline of promising early and mid-stage companies suggests deal activity will continue. Companies around the world want access to the talent and technology here in the global epicenter of health innovation and care, Medical Alley.
Here are some highlights of the major acquisitions, exits, and the largest raises of the first half of 2018:

ABILITY Network is a Software as a Service (SaaS) company that simplifies administrative and clinical tasks in healthcare. Combined with Inovalon, which acquired the firm for $1.2 billion, they are delivering efficiencies across healthcare, freeing up capital to improve quality and lower costs. An early Medical Alley pioneer in digital health, the company grew to more than $100 million in revenue and had hundreds of employees in downtown Minneapolis before their sale. After the acquisition, Inovalon announced ABILITY Network would expand its Minnesota workforce.
Bind, a company developing on-demand health insurance, raised $70 million to launch in market. Founded by serial entrepreneur Tony Miller and backed by Medical Alley based Lemhi Ventures, Bind provides core coverage for primary and emergency care with add-ins for things you can plan for, like certain orthopedic procedures. Bind's fundraise represents the third year in a row that the largest startup raise of the first half went to a digital health company.

Cogentix, a urology device and solutions provider, was acquired by Canadian firm LABORIE Medical Technologies for $239 million. Cogentix has three primary products: Urgent PC Neuromodulation System for the treatment of over active bladder; PrimeSight Cystoscopy System & EndoSheath, a cystoscopy system with a single-use protective barrier with an integrated working channel; and Macroplastique, an injectable, soft-tissue bulking agent used to treat female stress urinary incontinence.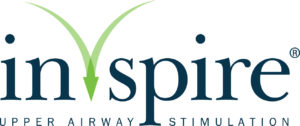 Inspire Medical Systems debuted on the New York Stock Exchange on May 3rd. Net of all expenses Inspire raised $112.2 million. A developer of treatments for obstructive sleep apnea, Inspire's lead product was named the #2 innovation most likely to impact healthcare in 2018 by the Cleveland Clinic. Inspire was the first Medical Alley company to go public in 2018 and follows members Celcuity and Calyxt, which went public in 2017. The stock trades under the symbol INSP.

NxThera, a urology startup commercializing a novel treatment for benign prostatic hyperplasia (also called an enlarged prostate) was acquired by Boston Scientific, which was an early investor in the company, for $406 million. NxThera's device offers a treatment option to patients that is minimally invasive, improves quality of life, and preserves sexual function post-procedure, making it a superior option for consumers. Following the acquisition, NxThera and Boston Scientific announced their intent to spinout a new company based on the core NxThera technology to develop a novel treatment for prostate cancer, continuing the cycle of innovation for the benefit of patients.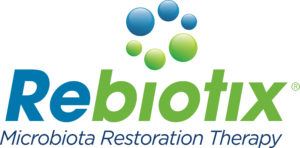 Rebiotix Inc., a late-stage clinical microbiome company focused on harnessing the power of the human microbiome to revolutionize the treatment of challenging diseases was acquired by Ferring Pharmaceuticals, but terms were not disclosed. According to published reports, Ferring intends to keep Rebiotix's operations intact, including CEO and Medical Alley Association board member, Lee Jones.

RedBrick Health agreed to merge with Virgin Pulse in the first half of 2018. Terms of the merger were not disclosed. The combined company will have 3,300 employees with offices in Medical Alley and Rhode Island. RedBrick helps companies transform the health of their organizations by inspiring their people to engage in life and at work. Virgin Pulse, a leading provider of technology solutions that promote employee engagement and wellbeing, is part of Sir Richard Branson's Virgin Group.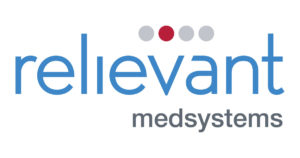 Relievant Medsystems raised $58 million in the first half of 2018, the largest raise by a medical device company and second largest raise overall. Simultaneously with the raise, Relievant announced moving its headquarters to Medical Alley from California. Relievant has developed the Intracept procedure for the treatment of certain types of chronic low back pain.
---
The last two weeks of a session characterized by careful positioning and political savvy were a flurry of activity, and Medical Alley Association was right in the midst of it. You can check out the full report for a complete breakdown of the end-of-session deals or just scroll down for the highlights as well as some of the key Medical Alley moments in May.
Funding for the Angel Investment Tax Credit ($5 million for Calendar Year 2018) was included as part of the Omnibus School Aid & Tax bill.
This was the top item on MAA's 2018 Health Technology Economy Agenda.
Throughout session several MAA members met with legislators to discuss the importance of the AITC.
Governor Dayton vetoed the overall bill, so this provision did not go into law.
The Supplemental Finance bill contained a number of provisions MAA advocated for. These included:
Establishing a Rare Diseases Advisory Council that would provide families impacted with resources and serve as a catalyst for translational research resulting in better and more accessible treatment for rare diseases.
Creation of a grant program that increased access to non-opioid pain management devices that would help combat the opioid epidemic by reducing the number of opioids prescribed.
The overall bill was vetoed by Governor Dayton, so these provisions were not enacted.
A bill establishing a step therapy override and protocol for prescription drugs was passed and signed into law.
This new law will help patients avoid serious adverse effects, potentially prevent multiple physician visits or hospital readmissions, and lower overall system costs.
This goes into effect on January 1, 2019.
Minneapolis Mayor Frey touts importance of Medical Alley in speech
On Monday, May 21st, Minneapolis Mayor Jacob Frey spoke at the first LiveBeta event for gBeta Medtech. Mayor Frey spoke about importance of Medical Alley and the need for continued support of our startup community by government of all levels, entrepreneurs, and investors.
Mayor Frey emphasized the need to highlight the good work being done in Medical Alley and how the companies based here are in a good position to continue their success.
gBeta Medtech is the seven-week program put on by nationally recognized accelerator Gener8tor and is sponsored by Boston Scientific, Mayo Clinic, the University of Minnesota, and Medical Alley Association.
Recombinetics CEO speaks to benefits of Angel Investment Tax Credit
That same Monday, the 21st of May, Recombinetics CEO Tammy Lee Stanoch appeared at a press conference to share the importance of funding the Angel Investment Tax Credit and how Recombinetics utilized it to be able to grow and create new jobs.
Although Governor Dayton did veto the Omnibus School Aid & Tax bill – which contained the Angel Investment Tax Credit – late last week, Medical Alley Association will continue to advocate for restoring funding to this program that is crucial for Minnesota's start-up community.
---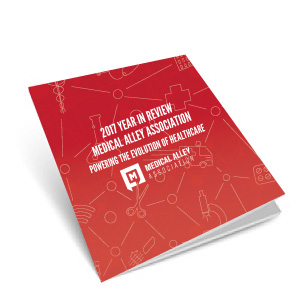 In 2017, Medical Alley once again made advancements that shape the way healthcare is delivered. The region saw records funds raised, drugs and devices moved from theory to practice, and a community growing stronger and more connected than ever. All of this work combines to make Medical Alley the global epicenter of health innovation and care.
What's Inside
A look back at the biggest news stories of the year
The ways Medical Alley companies are changing the game in healthcare
Influential public policy wins in the Alley
… and so much more!
DOWNLOAD REPORT
---
Q1 record with 26 Medical Alley companies raising $112 million in capital and a pair of companies acquired for $1.6 billion.
Investors are backing Medical Alley companies leading a shift to a consumer- and patient-centric healthcare system. Building on a record 2017, Medical Alley's leadership continued in a record Q1 that saw $112 million raised by 26 companies. Better than half of those companies are using novel tools and technologies that put the consumer at the center of health. Leading the pack of Medical Alley companies is Bind, which closed a $60 million round of funding to pioneer its on-demand health insurance offering.
With the global push to a consumer-centric healthcare industry, it's no surprise that Medical Alley companies are leading the change by developing novel solutions to tackle the biggest disease challenges, lowering costs, and improving quality. Medical Alley entrepreneurs benefit from the presence of, and access to, many of healthcare's leading companies as well as talent cross-pollination with national and global consumer brands like Target, Best Buy, and General Mills. Nowhere else do so many leaders from healthcare and the consumer sectors exist in such density and proximity.
Novel Solutions Transform Healthcare by Focusing on the Consumer
Among the records, two deals stand out for how they are driving a healthcare paradigm shift.
Bind is changing the game with on-demand health insurance; investors agree, fueling the company with $60 million, the largest investment of Q1. Using a model of core coverage for things like preventive health and ER visits, and add-ons for care that can be planned for, like carpal tunnel surgery, consumers pay for what they need, not what they don't. Led by a team with deep experience in consumer-centric health, including veterans of Definity Health and Redbrick Health, Bind is pioneering a new healthcare experience.
Learn to Live is changing the way we address one of our greatest health challenges, mental health, by making quality therapy accessible to more people. Investors backed the digital health startup with $4.3 million to further develop their platform, which provides remote access to high-quality mental health services. Patients can now access care without the fear and stigma that may accompany traditional mental health services. Learn to Live is breaking down the unique barriers to mental health care by meeting potential patients where they are.
Strength in All Sectors
Digital Health continues to drive investment growth in Medical Alley and topped all sectors with $69 million from 8 companies, led by Bind's $60 million. Medical Alley has emerged as one of the leading digital health hubs in the U.S., regularly appearing in top-10 rankings by Startup Health, Crunchbase, and others.
The Biotechnology sector is on a growth trajectory as well. Medical Alley biotech companies delivered a record Q1, raising $29 million from six companies. Biothera led the way with a raise of $13.5 million. Anchored by world-leading research institutions in the Mayo Clinic and the University of Minnesota, Medical Alley is a leading cluster for genetic, microbiotic, and regenerative medicine commercialization.
The Medical Device sector remains strong in Medical Alley. In Q1, a total of $14 million was raised by 12 companies, showing strength in early-stage investments on the heels of large mid- and late-stage investments in 2017. The world's #1 medical technology innovation cluster has demonstrated tremendous staying power, raising nearly $1.5 billion in the last five years, consistently leading all Midwest states and being in the top five fundraisers nationally.
Strong Exits in Medical Alley are Returning Capital
Medical Alley produced $1.6B in two exits during Q1 2018: ABILITY Network was acquired by Inovalon for $1.2 billion and NxThera was acquired by Boston Scientific for up to $406 million. These exits highlight the diversity of Medical Alley companies creating value by bringing new digital health and medical technology solutions to improve outcomes and lower costs.
ABILITY Network is a SaaS company that simplifies administrative and clinical tasks in healthcare. Combined with Inovalon, they are delivering great efficiencies across healthcare, freeing up capital to improve quality and lower costs. An early pioneer in digital health in Medical Alley, the company grew to more than $100 million in revenue and hundreds of employees in downtown Minneapolis. After the acquisition, Inovalon announced that ABILITY Network would expand both its office and its Minnesota workforce.
NxThera, a urology startup commercializing a novel treatment for benign prostatic hyperplasia (BPH) (also called an enlarged prostate) was acquired by Boston Scientific, which was an early investor in the company. NxThera's device offers a treatment option to patients that is minimally invasive, improves quality of life, and preserves sexual function post-procedure, making it a superior option for consumers. Following the acquisition, NxThera and Boston Scientific announced the spinout of a new company based on the core NxThera technology to develop a novel treatment for prostate cancer – continuing the cycle of innovation for the benefit of patients.
Medical Alley Leads the Way in Consumer Health
Want to know where health is going? Just follow the money: Since 2009, Medical Alley has led the Midwest in investments, with a total of $3.6 billion raised by 326 companies and led in exits with 44 since 2012. Increasingly, Medical Alley is the bellwether for where healthcare is going by leading the world in meaningful health innovation, driven by a focus on the largest disease states, creating real value throughout the healthcare community, and delivering better solutions and experiences for the health consumer.
DOWNLOAD REPORT
---
With the release of two key reports in the last week that show strong growth for Minnesota's startups, the rest of the nation is coming to realize what we here in Medical Alley have long known: Minnesota is one of the best places in the country to start a business.
The first report, published by Ohio's BioEnterprise, focused specifically on health technology. For the seventh year in a row, BioEnterprise's Midwest Healthcare Growth Capital report shows Medical Alley as a top place for startups. Since the report started in 2011, Medical Alley has been first or second in total funds raised every year. In 2017, BioEnterprise counted $561 million raised by Minnesota companies, besting Ohio, Wisconsin and seven other states.
Digital health netted the most investment in the region, a trend we've seen locally as well. Medical devices brought in over a half-billion dollars of investment in 2017 and, continuing a legacy of strength, not one of the 11 states in the survey outraised Minnesota in the sector.
The second report looked at startup formation broadly, and Minnesota once again showed well, ranking as the third best place in the country to plant a startup. Business.org ranked cities based on factors like education, available workforce, and whether there was already startup activity happening there. Minnesota's educated workforce has long been one of the state's calling cards, but this survey revealed a new strength: No metropolitan area in the top 10 saw greater startup growth than the Twin Cities did!
Our investment reports have shown momentum building for our health technology community for quite a while, and it's gratifying to have regional and national publications noting the incredible work being done to make Minnesota a business powerhouse. Health technology leads the way, but now it seems like other industries are starting to follow along.
BioEnterprise is a Cleveland-based business, recruitment, and acceleration effort to support the growth of bioscience companies in Ohio; they produce the annual report to highlight the growing investment opportunities in Midwestern companies. Medical Alley Association partners with BioEnterprise to aggregate data across the 11-state region.
---
Annual Report: Investment 2017
What's happening in healthcare? Follow the money.
2017 was characterized by investments in game-changers: Companies with solutions that tackle the largest disease states, deliver new payment models, define value in cost and outcomes, and change the future of medicine. Medical Alley Association's 2017 Annual Health Tech Investment Report captures the trends and the players defining value in healthcare. Learn more in the full report!
DOWNLOAD REPORT
---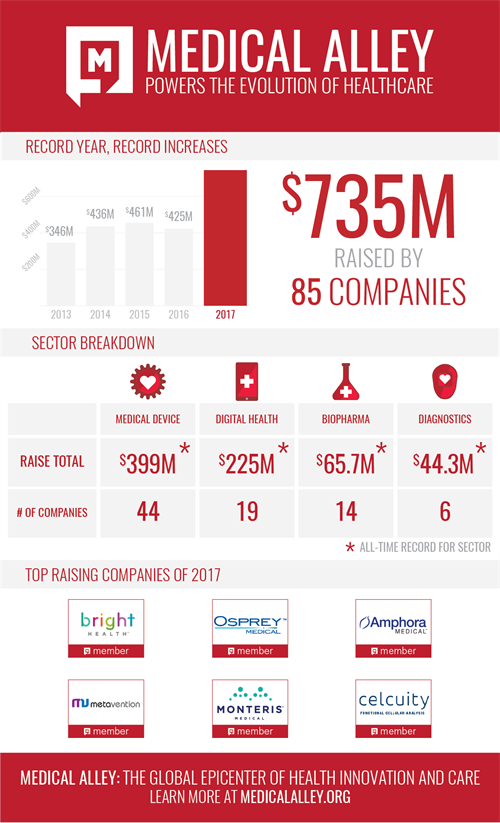 ---
Having a good exit strategy is not just important for families preparing for home emergencies. Any seasoned entrepreneur will tell you the goal of a good exit strategy is to identify those pathways that will give their company the best chance at success. Taking a company public, strategic mergers, and being acquired are all options, all of which require very different planning and execution strategies for companies as they navigate to maturity.
Cultivating an ecosystem that supports fundraising, expertise, collaborations, and exit opportunities is critical for regional growth. As states try to elevate their profiles to attract the best in health innovation, providing an ecosystem that supports companies from seed to exit is essential. We looked at which states in the Midwest were producing mature companies with impactful solutions in trying to define the places entrepreneurs want to be.
From 2012 to 2016, Minnesota led the Midwest with six initial public offerings (IPO) of health technology companies. This was more than double the next closest state when looking at per capita adjustments. Medical Alley (Minnesota) also produced the second most mergers and acquisitions with 38 (Illinois led with 45). However, per capita adjustments moved Minnesota to the regional lead with 6.88 M&A events per million residents, more than double Illinois.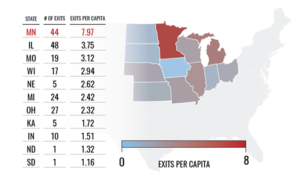 Overall, Minnesota and Illinois led the region from 2012–2016 in health technology company exits. Minnesota tallied 44 total exits to Illinois' 48, while per capita adjustments saw Medical Alley nearly double the exit productivity of its region peer.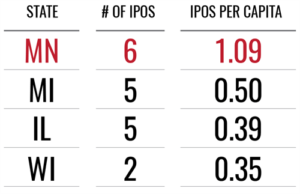 With over $519 million raised by companies through three quarters of 2017, the excellence from incubation through maturity and beyond isn't changing for Medical Alley. When considering the dominant presence of global health tech leadership, it is clear there is no better time to be in Minnesota if your company is looking to leave its mark in healthcare and health technology.
Methods
· Crunchbase pro was utilized to identify companies within the Midwest region which included: Minnesota, Iowa, Wisconsin, North Dakota, South Dakota, Missouri, Ohio, Illinois, Indiana, Kansas, and Michigan.
· Companies were limited to those having headquarters within the identified states.
· Categorical tags were used to identify health technology companies and included: Healthcare, Medical, Medical Device, Pharmaceutical, Health Diagnostics, Biopharma, and Health Insurance.
· Companies were required to have > 1 IPO for per capita adjustment analysis.
· Companies listed within each region were reviewed by research staff to ensure headquarter and categorical accuracy.
· Hospital and other health systems, consulting firms, and companies whose products/services were not related to human application were excluded.
· Filters were applied to only analyze metrics reported on between the years 2012–2016.
· State population data for per capita analysis was acquired from U.S. census data for the year 2016.
---
THERE IS NO BETTER PLACE TO BE A HEALTHCARE INNOVATOR THAN MEDICAL ALLEY.
The region is designated as the #1 health technology cluster in the world due to its concentration of leading healthcare inventors, playing home to world-class health technology leaders (Medtronic, Boston Scientific, and 3M to name a few) and a supporting infrastructure that moves life-changing innovations from bench to bedside in record time. Despite these defining characteristics, the region has been unfairly maligned for its perceived lack of access to capital and as a result, lack of financial opportunity for Minnesota's startup community.
These perceptions are, in large part, why the Medical Alley Association has continued to report on record-breaking fund raises within our community. Therefore, to bridge the gap between perception and reality, we constructed an interactive investment and M&A tool to show just how many opportunities really exist for innovators here in Medical Alley.
---