Investment
---
The Medical Alley Association has signed a collaboration agreement with the DanishTechnical University (DTB), Medicoindustrien, Medtech innovation, and GreaterMSP to bring innovative Danish health technology firms to the U.S. via Medical Alley. The three-year agreement funded by the Danish Industry Foundation will involve developing a soft-landing pad for Danish small and medium sized firms that are seeking to commercialize products in the U.S. This will include access to mentors and advisors, service providers, and other expertise.
The collaborators are in the process of building an advisory board and developing the first year's programs to be announced early in 2019.
"Denmark and Medical Alley have long histories of innovation for the betterment of people around the world. This collaboration will mean more innovations benefit more people."

– Steffen Hovard, President & Senior Vice President,Interventional Urology, Coloplast and Medical Alley Association Vice Chair
Mr. Hovard will participate in the groups advisory board, providing valuable insight from his experience as an executive in both Denmark and the U.S. Coloplast, the largest Danish medical device firm, has their North American headquarters in Medical Alley.
Medical Alley was chosen as the community to build this bridge because of the breadth and depth of healthcare expertise that exists – world leaders like Medtronic,Mayo Clinic and Blue Cross Blue Shield of Minnesota, innovative startups, and an unmatched supply chain.
"Medical Alley is the global epicenter of health innovation and care making it the natural U.S. base for this partnership. We anticipate Danish companies will find the right partners in and through the Medical Alley community as well as Medical Alley companies finding new partners in Denmark."

– Martin Stenfeldt, CEO and Co-Founder of Danish Startup, MedTrace, and a member of the advisory board
---
MINNEAPOLIS, Nov. 29, 2018 /PRNewswire/ — Bright Health, an insurance company that provides exclusive Care Partner Health Plans for everyday individuals at competitive prices, today announced it has raised $200 million in an oversubscribed Series C funding round. The financing includes two new investors, Declaration Partners and Meritech Capital, as well as existing investors Bessemer Venture Partners, Cross Creek Advisors, Flare Capital, Greenspring Associates, Greycroft Partners, New Enterprise Associates (NEA), Redpoint Ventures, and Town Hall Ventures.
Since early 2016, Bright Health has raised more than $440 million in three rounds of equity financing in pursuit of its vision of ushering in the next generation of healthcare through its proven Care Partner Health Plan model, delivering efficiency, predictability and cost savings to members. The Series C funding will grow the company's balance sheet and support ongoing expansion into new markets at a pace expected to exceed Bright Health's growth in 2019.
"Bright Health has continued to execute at a fast pace towards our goal of disrupting the old health care model that places insurers at odds with providers," said Bob Sheehy, Chief Executive Officer of Bright Health. "With our recently announced expansion, we will triple our geographic footprint in 2019. And Bright Health's current high re-enrollment rate shows that consumers are ready for this improved healthcare experience – especially when it is priced competitively. We are honored to welcome these long-term investors to the Bright Health community as we look forward to what's ahead for the company. We are just getting started."
"As a growth investment fund, Meritech is looking for opportunities to invest in fast growing sector leaders whose potential to use technology will enhance the customer experience of large populations," said Craig Sherman, Managing Director at Meritech Capital Partners. "Not only has Bright Health proved this is possible with its above average re-enrollment rates, but the data infrastructure that they are building has the potential to produce better health outcomes for millions of hardworking Americans and disrupt health insurance – and healthcare – as we have come to know and accept it."
Another new investor contributing fresh capital is Declaration Partners. Andrew Goldfarb of Declaration said, "Bright Health's differentiated model solves long-standing issues in healthcare and, most importantly, delivers high quality, integrated and affordable care to its growing membership. We are excited to support Bright Health through this next phase of the company's growth."
Mohamad Makhzoumi, General Partner and head of healthcare services and healthcare IT investing at NEA said, "I remain awestruck by the achievements that Bright Health has made since the Company's Series A financing in 2016. Bright Health is the entrant with the best chance of upsetting the staid status quo of the managed care industry. This financing positions the Company well to capitalize on its transformational medical cost management results. We are thrilled to continue partnering with Bob and the entire Bright Health team."
Launched in 2016, Bright Health's innovative Care Partner Health Plan Model works exclusively with one health system per market to offer superior, integrated care that removes the friction that has traditionally existed between payers and providers. This relationship allows for coordination of services and administration to optimize consumer and patient experience.
Offering both Individual and Family Plans (IFP) and Medicare Advantage (MA) plans, Bright Health can support consumers from childhood through retirement, allowing them to build lifelong relationships with their providers who in turn are invested in their long-term health outcomes.
About Bright Health
Bright Health provides quality health insurance for everyday individuals at competitive prices. Through its exclusive Care Partner Health Plans in local communities, Bright Health is reshaping how people and providers achieve better health together by making healthcare simpler, more affordable and personal. Bright Health currently offers a range of individual, family and Medicare Advantage plans in Alabama, Arizona, Colorado, New York City, Ohio and Tennessee via its website, call center, broker partners and through government websites as well as public health insurance exchanges. Bright Health co-founders include Bob Sheehy, former CEO of UnitedHealthcare; Kyle Rolfing, co-founder and former CEO of Definity Health and RedBrick Health; and Tom Valdivia, MD, MS, former chief health consumer officer of Definity Health. Learn more at www.brighthealthplan.com.
SOURCE Bright Health
---
6 Questions is a new interview series with Medical Alley leaders on the future of healthcare. Medical Alley Association's membership includes leaders in healthcare delivery, payment, technology, and policy, which gives us – and in turn, you – access to diverse perspectives on how healthcare is changing and what lies ahead.
Medical Alley is the global epicenter of health innovation and care; 6 Questions, is meant to share insights and spark discussion. If you have a perspective on the future of healthcare, feel free to share it by reaching out to Frank Jaskulke, Vice President of Intelligence at fjaskulke@medicalalley.org
This interview with Matt Arens, CEO and Senior Portfolio Manager, has been lightly edited for clarity and length.
——–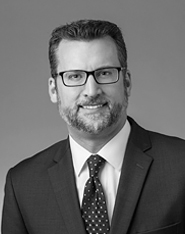 Matt Arens has been fortunate to combine two distinct passions in his career: investments and life sciences. Since entering the investments field in 1997, Arens has followed small-cap stocks, with a particular focus on identifying companies with high growth potential in the health care sector.
Prior to founding First Light Asset Management in September 2013, Arens was president and senior portfolio manager at Kopp Investment Advisors. While at Kopp, he served as the sole portfolio manager for the firm's health care-focused investment strategy.
Arens graduated from Purdue University with a bachelor of science degree in financial planning. He has been a keynote speaker at the PricewaterhouseCoopers CFO Forum, and has been featured in publications, such as BusinessWeek, Barron's, Pensions & Investments, Investment News, Minneapolis Star Tribune and St. Paul Pioneer Press.
Will the future of healthcare be most significantly defined by reining in costs or accelerating outcomes?
With U.S. health care expenditures projected to exceed $5.5 trillion by the middle of the next decade,1 there is nothing that will define healthcare more than our ability to rein in costs while simultaneously providing excellent patient care. The benefit of any medical advancement must be evaluated within the context of its cost to the healthcare system. If the system is unable to support a costly healthcare solution that can improve people's lives, its benefits are largely lost. Fortunately, there are brilliant entrepreneurs who recognize this tremendous need and are advancing some amazing solutions that I believe will bend the cost curve and dramatically change the way health care is practiced in the United States.
What is the definition of value in healthcare today and what should it be?
People often relate value to saving money in the short term. However, I believe one has to consider the benefits a solution provides and its total cost when defining value in healthcare. For example, a vaccine to prevent a disease or a therapy to cure a disease may be viewed as expensive in the short term, but, over the life of a patient, the ability to provide medical preventions or cures can represent tremendous value when compared to the costs of simply treating a chronic disease.
What's the biggest blind spot in healthcare today?
I believe one of the biggest blind spots in health care today is the "hand-off" as patients move from private insurance to Medicare. There are some incredible solutions on the horizon that can effectively prevent or cure disease, but until these two systems are aligned, the complete burden of cost will fall on private insurers who will — out of necessity — prevent access to these potentially game-changing therapies. I believe the way to achieve this alignment is by moving away from the current model, which is based on a massive one-time payment for treatment, toward a system that more closely resembles an annuity model agreed upon by all constituents. Only then can we cost-effectively advance treatments — such as organ transplant and gene therapy — that in the short term look expensive, but over a patient's life may actually provide tremendous value.
What's your company's or sector's biggest blind spot?
Many people may assume that because First Light invests solely in healthcare companies, our staff is full of MDs and PhDs. That is not the case.
We do have multiple team members who have been investing in the healthcare industry for more than 20 years. During that time, I and the other individuals have developed domain expertise and identified key areas for evaluating healthcare companies from a business perspective, including workflows, reimbursement, and intellectual property. These areas are second nature to us and, historically, we've been successful in approaching healthcare investing from a business and finance standpoint.
One could argue we have a blind spot when it comes to understanding the deep science within healthcare. We work hard to avoid this issue by working extensively with outside resources — MDs, PhDs, and others who are world-renowned experts in their particular fields of study. Because healthcare is such a specialized and nuanced industry, we believe it is often critical to consult with experts in areas we are researching in order to be most effective in our work.
This approach allows us to combine our business insights with our expert network's tremendous depth of knowledge around specific disease states and treatment approaches. We feel this collaborative model is critical in turning what could be a blind spot into an area of strength for First Light.
Why is a presence in Minnesota, known as the Medical Alley, critical to your company?
First Light's presence in Minnesota is critical to our success. We benefit from the state's tremendous healthcare ecosystem, composed of industry titans across the healthcare spectrum, incredible healthcare systems and innovative university programs. The ability to sit down in-person with people shaping the future of healthcare without having to get on a plane is invaluable and, we believe, a competitive advantage.
What is the one thing, other than time or money, you wish you had more of?
I believe the solutions to cure some of the biggest problems in healthcare exist today. Some may be in the very early stages of development in someone's garage, some may be advancing through the regulatory process, and some are already being presented at scientific meetings.
Knowledge around, and awareness of, these opportunities is the lifeblood of investing in the healthcare space. While incredible innovations are introduced to us each week — from gene editing and genomic profiling technologies to ground-breaking new surgical robots and solutions for detecting cancer through a blood draw — the desire to learn more, see more, and understand more is always present.
1Centers for Medicare and Medicaid Services, (n.d.) National Health Expenditure Projections 2017-2026. Retrieved from http://www.cms.gov/Research-Statistics-Data-and-Systems/Statistics-Trends-and-Reports/NationalHealthExpendData/index.html
Want to learn more about First Light Asset Management?
Visit https://firstlightam.com/
---
MAA Meets with Gubernatorial Candidate Walz, Tours Ecolab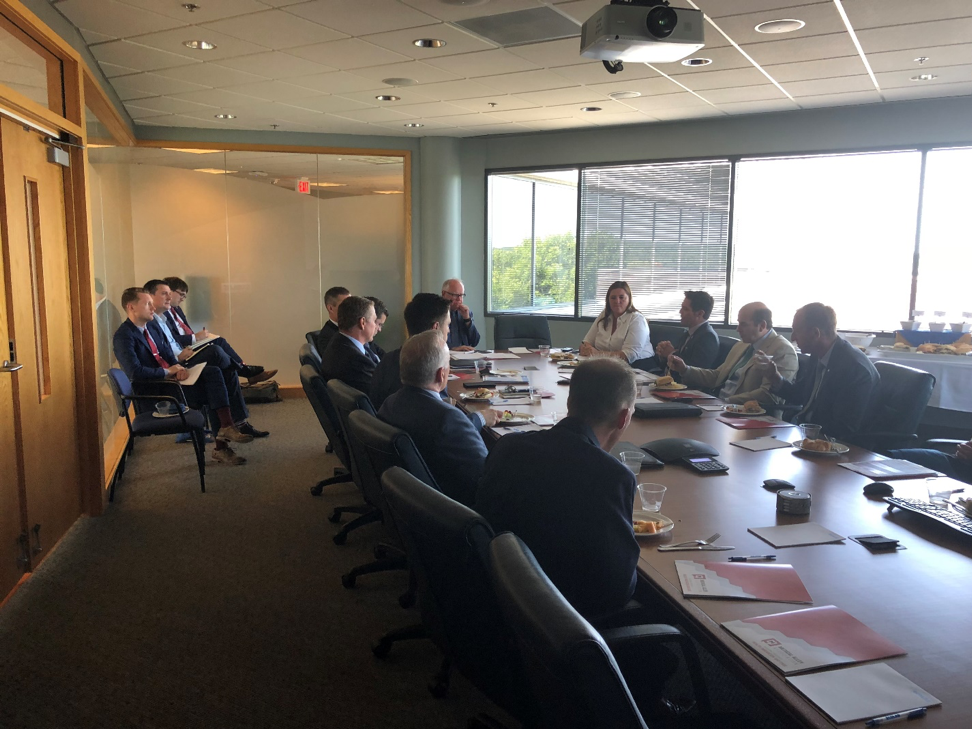 The Medical Alley Association, led by its Board of Directors and executives from all sectors of the Medical Alley healthcare community, had the opportunity to sit down with DFL gubernatorial candidate, Congressman Tim Walz, to discuss the recent release of Medical Alley Association's working group report, "Realizing the Vision: Medical Alley is the Global Epicenter of Health Innovation and Care." The report is a blueprint identifies ways to for the public and privates sectors to work together and bring the knowledge, expertise, and experience from across healthcare to help address key public policy challenges. Thank you Congressman Walz for meeting with MAA Board members and discussing how we can work together to cement Medical Alley as the global epicenter of health innovation and care!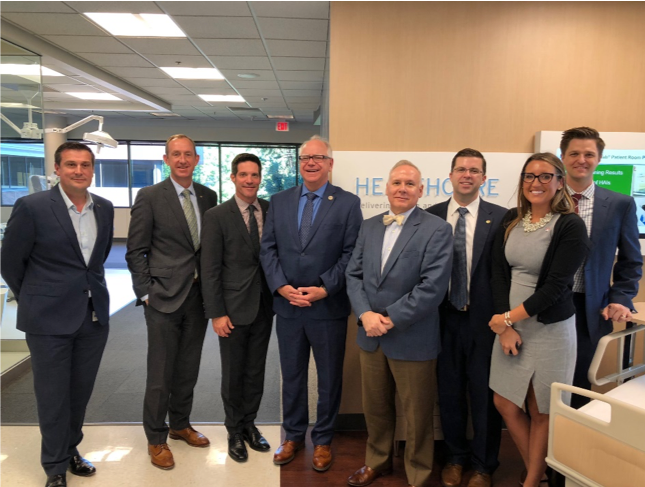 Earlier this month Ecolab hosted Medical Alley Association and Minnesota Gubernatorial Candidate Congressman Tim Walz for a meeting and tour of their R&D Facility in Eagan. The tour focused on Ecolab's Healthcare & Life Science division that serves hospitals, long term care providers, personal care & cosmetics and pharmaceutical markets. This division develops and delivers infection prevention solutions that improve cleanliness and operational efficiency, enabling the focus to remain on delivering quality patient care to improve outcomes. Thank you to Medical Alley Association Board Member and Ecolab's Senior VP & General Manager of Global Healthcare Division, Paul Chaffin, and Ecolab's VP of Research and Development, Pedro Van Hoecke, for showing us EcoLab's innovative work that helps protect the places people eat, sleep, work, play and heal.
At a gubernatorial forum in mid-September, Congressman Walz noted the important role Medical Alley and the companies here play in attracting talent to Minnesota and growing our economy. You can see a section of his remarks in the video below;
HHS Announces Workgroup on Healthcare Innovation & Investment
This past summer HHS put forward a Request for Information (RFI) soliciting comments on a proposed workgroup to facilitate high-level dialogue between HHS leadership and those focused on investing and innovating in the healthcare industry. Medical Alley Association submitted a response to this RFI with a number of suggestions on how to structure the workgroup and the needed geographic/life-cycle balance, among others. You can read our full comment here.
Earlier this week, HHS announced what the next steps are for this workgroup. They are creating the "Deputy Secretary's Innovation & Investment Summit (DSIIS)". This will be a yearlong collaboration between healthcare investment & innovation professionals and HHS personnel. This group will meet quarterly to "discuss the innovation and investment landscape within the healthcare sector, emerging opportunities, and the government's role in facilitating more investment and accelerated innovation."
The DSIIS is designed to "produce high-level discussions between HHS and private sector innovators that will advance the mission of HHS to enhance and protect the health and well-being of all Americans." Participants will provide their individual perspectives on a range of issues related to healthcare innovation and investment.
The full press release, which details selection criteria for perspective participants and how to submit recommendations, is here.
Medical Alley Association will keep you updated as this process continues and will be closely monitoring this workgroup's activities.
MAA Weighs in on Proposals from FCC & CMS
In early September, Medical Alley Association submitted formal comments in response to Requests for Information (RFI) from two different federal agencies.
The first of these was to the Federal Communications Commission (FCC). They asked for thoughts on an effort to create a "Connected Care Pilot Program" designed to support the delivery of telehealth to low-income Americans. The early outline of this program indicates it would award $100 million worth of grants with the purpose of increasing the access and use of telehealth in rural, remote, and low-income areas. MAA focused its comments on innovative work being done in the telehealth and home monitoring areas in Medical Alley and why Minnesota would be an ideal grant recipient. Read the full comment here.
The second comment touched on a portion of Center on Medicare & Medicaid Services' (CMS) proposed revisions to the Medicare Program, specifically regarding the modernization of Medicare Physician Payments for services furnished via telehealth. MAA's comments revolved around the continuous development of health technology, ensuring that any new regulations are 'future-proof' and that reimbursements need to reflect the provider's commitment to telehealth by their investment in, and maintenance of, needed infrastructure. Read the full comment here.
October 15th Is Healthcare Startup Day Minnesota
Minnesota is proud to host the U.S. Department of Health and Human Services on their multi-city tour to connect with local healthcare startup entrepreneurs. Representatives from the Food & Drug Administration (FDA), Centers for Medicare and Medicaid Services (CMS), National Institutes of Health (NIH), and other departments are excited to share insights on collaborating with their agencies and learn how they can support Minnesota startups.
The University of Minnesota, Medical Alley Association, and Minnesota High Tech Association have planned an engaging day of speakers, panels, and business plan presentations to support the healthcare ecosystem and showcase Minnesota's innovation.
---
Medical Alley companies had a strong start to 2018, buoyed by new investments in biotech. 45 companies raised $234 million in the first half of the year. In addition to positive investment flow, exits continued at a strong pace with multiple acquisitions and one initial public offering (IPO). These exits will recycle capital into the ecosystem and show Medical Alley's strength at all stages of company maturity.
Notable raises so far this year include Bind's $70 million (digital health), Relievant's $58 million (medical device), Vyriad's $9 million (biotech), Cardionomic's $9 million (medical device), and Vergent Bioscience's $8.7 million (biotech). Exits include Ability Network's sale to Inovalon, Cogentix's sale to Laborie, Rebiotix's sale to Ferring Pharmaceuticals, NxThera's sale to Boston Scientific, and RedBrick's Merger with Virgin Pulse. Inspire Medical Systems also raised net proceeds of $112.2 million through their IPO on the New York Stock Exchange.
Biopharma Best Start Ever
Medical Alley's biopharma community had its best first half ever with $51.8 million raised by 10 companies, over double the prior record from 2015. Top raisers were Biothera ($13.5 million), Vyriad ($9 million) and Vergent Biosciences ($8.7 million).
Biopharma accounted for one of the exits as well: Rebiotix's sale to Ferring Pharmaceuticals. In a show of support for the Medical Alley community, Ferring has commented that it will keep Rebiotix's team and operations in place in Medical Alley while investing in further development.
Biopharma is a growth sector for Medical Alley with steady increases in both funding and head count. 4,000 people across more than 200 organizations — more than double the number of companies a decade ago — now work in the biopharma space in Medical Alley. One of the companies expanding both its headcount and its footprint is Vyriad. Fresh off their $9 million raise, the company is investing in a 25,000 square foot Good Manufacturing Practice (GMP) space to manufacture its oncolytic virus anti-cancer vaccines in Rochester, Minnesota.
Loss of Angel Investment Tax Credit Threatens Job Growth
While Medical Alley is seeing growth in sectors like biopharma and digital health, Q2 did produce one worrying trend as well: The fewest companies since the passage of the Angel Investment Tax Credit (AITC) raised money in the first 6 months of 2018 following the credits expiration. 34 companies raised $4 million or less, the AITC cap, a 20 percent drop from the prior year, and a new low since the credit was first instituted.
By reducing the risk of an investment, the AITC provides an incentive for investors to back early stage technology firms. In the last five years, Medical Alley companies raised $108 million via the AITC earning $27 million in credits; those companies went on to raise another $273 million, a 10x return on the state's $27 million investment.
The AITC is a catalyst for early stage companies. Due to long development cycles in health technology, the companies who benefitted from the credit while it was in place are only now at the stage where they can create jobs en masse. Equally, while the short-term impacts of the credit's absence are already visible in the declining number of early stage companies raising money, this will not be the only negative consequence. A dip in job creation as this smaller class of startup companies reaches maturity would not be surprising.
Further delay in reauthorization imperials Minnesota's signature industry: health innovation and care. Reauthorization of the credit is a top priority of the Medical Alley Association.
Medical Alley Companies Create Billions in Value First Half of 2018
The first six months of 2018 saw strong return of capital to investors across all sectors, and the pipeline of promising early and mid-stage companies suggests deal activity will continue. Companies around the world want access to the talent and technology here in the global epicenter of health innovation and care, Medical Alley.
Here are some highlights of the major acquisitions, exits, and the largest raises of the first half of 2018:

ABILITY Network is a Software as a Service (SaaS) company that simplifies administrative and clinical tasks in healthcare. Combined with Inovalon, which acquired the firm for $1.2 billion, they are delivering efficiencies across healthcare, freeing up capital to improve quality and lower costs. An early Medical Alley pioneer in digital health, the company grew to more than $100 million in revenue and had hundreds of employees in downtown Minneapolis before their sale. After the acquisition, Inovalon announced ABILITY Network would expand its Minnesota workforce.
Bind, a company developing on-demand health insurance, raised $70 million to launch in market. Founded by serial entrepreneur Tony Miller and backed by Medical Alley based Lemhi Ventures, Bind provides core coverage for primary and emergency care with add-ins for things you can plan for, like certain orthopedic procedures. Bind's fundraise represents the third year in a row that the largest startup raise of the first half went to a digital health company.

Cogentix, a urology device and solutions provider, was acquired by Canadian firm LABORIE Medical Technologies for $239 million. Cogentix has three primary products: Urgent PC Neuromodulation System for the treatment of over active bladder; PrimeSight Cystoscopy System & EndoSheath, a cystoscopy system with a single-use protective barrier with an integrated working channel; and Macroplastique, an injectable, soft-tissue bulking agent used to treat female stress urinary incontinence.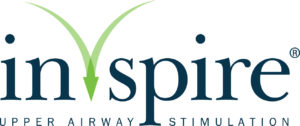 Inspire Medical Systems debuted on the New York Stock Exchange on May 3rd. Net of all expenses Inspire raised $112.2 million. A developer of treatments for obstructive sleep apnea, Inspire's lead product was named the #2 innovation most likely to impact healthcare in 2018 by the Cleveland Clinic. Inspire was the first Medical Alley company to go public in 2018 and follows members Celcuity and Calyxt, which went public in 2017. The stock trades under the symbol INSP.

NxThera, a urology startup commercializing a novel treatment for benign prostatic hyperplasia (also called an enlarged prostate) was acquired by Boston Scientific, which was an early investor in the company, for $406 million. NxThera's device offers a treatment option to patients that is minimally invasive, improves quality of life, and preserves sexual function post-procedure, making it a superior option for consumers. Following the acquisition, NxThera and Boston Scientific announced their intent to spinout a new company based on the core NxThera technology to develop a novel treatment for prostate cancer, continuing the cycle of innovation for the benefit of patients.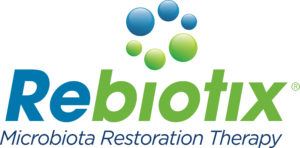 Rebiotix Inc., a late-stage clinical microbiome company focused on harnessing the power of the human microbiome to revolutionize the treatment of challenging diseases was acquired by Ferring Pharmaceuticals, but terms were not disclosed. According to published reports, Ferring intends to keep Rebiotix's operations intact, including CEO and Medical Alley Association board member, Lee Jones.

RedBrick Health agreed to merge with Virgin Pulse in the first half of 2018. Terms of the merger were not disclosed. The combined company will have 3,300 employees with offices in Medical Alley and Rhode Island. RedBrick helps companies transform the health of their organizations by inspiring their people to engage in life and at work. Virgin Pulse, a leading provider of technology solutions that promote employee engagement and wellbeing, is part of Sir Richard Branson's Virgin Group.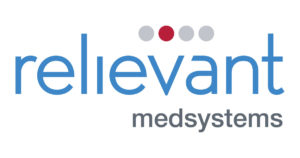 Relievant Medsystems raised $58 million in the first half of 2018, the largest raise by a medical device company and second largest raise overall. Simultaneously with the raise, Relievant announced moving its headquarters to Medical Alley from California. Relievant has developed the Intracept procedure for the treatment of certain types of chronic low back pain.
---
Medical Alley Association members know us for industry news and insights, strong public policy leadership, and making connections across the sector. These are all roles we fill, and they are at the core of what we provide to members every day, but did you know that membership can save you money? Or that being a member may help you find your next acquisition?
Here are four unique member benefits you could easily miss.
1. Deal flow for corporate development, investment, and partnership
Members share information about their investment and corporate development focuses with us, and we help them find the partners to help them reach their goals. We build close relationships with startups, tech transfer offices, and international organizations to expand your reach. As a result, we have facilitated the creation of joint ventures, investment relationships, and even acquisitions!
2. Help with growing your company's physical footprint and headcount
Partnering with Greater MSP, the Destination Medical Center in Rochester, and state and local governments, Medical Alley Association is here to help your company grow. We can help with site selection, incentives, hiring, and connections to specialized advisors like commercial real estate and talent recruitment. After an expansion, we love to publicize your success – raising awareness of your company in a tight job market.
3. Access to global markets
Medical Alley's reach is global and so is your Association's. Thanks to our strong partnerships with organizations like the Minnesota Trade Office and US Commercial Service, you can get help with logistical issues like market research and distributor searches. And our counterpart associations in dozens of countries can assist in finding talent, specialized suppliers, partners, and other resources as your footprint expands overseas.
4. Cost savings that can exceed 20 times your membership dues
Since 2005 we, in partnership with 43 other associations, have managed a purchasing consortium to save members money. During that time, total volume has grown to $500 million per year and savings averaging $30,000 per member. Suppliers include providers of lab supplies, shipping services, clean room products, insurance, and office goods.
Your support of Medical Alley Association makes these and other benefits possible. If you would like to learn more visit https://medicalalley.org/value-proposition/ and then contact Medical Alley Association staff.
---
Medical Alley Association and MedTech Strategist Partner for Second Year to produce the Premier Medical Device Investor Conference
Building on the success of year one, Medical Alley Association and MedTech Strategist have again partnered to produce the primer medical device investor conference, The Medical Alley Innovation Summit. This year October 2nd and 3rd at the Hilton Hotel, Downtown Minneapolis.
Situated in Minnesota's Medical Alley community, the #1 health innovation cluster in the world where in the last 5 years nearly $2.5 billion has been raised, the 2nd summit will provide a forum for innovative emerging medical technology companies seeking investment, joint venture or other relationships to gain exposure to venture capital, investment bankers and large medical device companies for potential investment and/or strategic partnership.
The two-day investment and networking event will feature 40 pre-screened start-up medical technology companies delivering 10-minute presentations, thought-leading guest speakers, and plenary and panel sessions, all providing candid insight on topics of utmost importance to all stakeholders in the rapidly evolving global device marketplace. 250+ of the top medical device VCs and senior business development executives from Minnesota's vibrant Medical Alley area, and around the world, will attend.
To learn more or participate visit: https://www.medtechstrategist.com/mn-2018/overview
---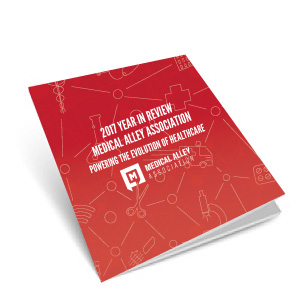 In 2017, Medical Alley once again made advancements that shape the way healthcare is delivered. The region saw records funds raised, drugs and devices moved from theory to practice, and a community growing stronger and more connected than ever. All of this work combines to make Medical Alley the global epicenter of health innovation and care.
What's Inside
A look back at the biggest news stories of the year
The ways Medical Alley companies are changing the game in healthcare
Influential public policy wins in the Alley
… and so much more!
---
Investment in Medical Alley has doubled over the last five years, reaching more than $700 million in 2017. The state's share of total venture capital investment increased from 28th in 2016 to 15th in 2017.
What is driving this increase? Here are four trends that help explain the increase:
1) Healthcare is a Multifaceted Problem, Minnesota Companies Offer Multifaceted Solutions
Known for leadership in medical devices, Medical Alley is also leading in other aspects of healthcare innovation.
Innovative startups like Bright Health and Zipnosis are pioneering new models of care, and established firms like UnitedHealth Group and Blue Cross and Blue Shield of Minnesota are backing dozens of firms working to disrupt the status quo in healthcare.
Personalized medicine is a reality through companies like OneOme, Recombinetics, and Stemonix. Research from Mayo Clinic and the University of Minnesota is making cures once thought impossible a reality.
Medical Alley's diversity has positioned the ecosystem to address the breadth of complex issues with novel solutions. In the first quarter of 2018 30 percent of the companies raising money were digital health, 23 percent were biopharma, and 47 percent were medical device.
2) Innovations Made in Minnesota are Staying Local For Their Growth Phase
Rochester, Minnesota, the home of the #1 hospital in the US, Mayo Clinic, is an emerging hotbed of healthcare startups. Drawing on world-leading clinicians, companies are rapidly finding their product-market fit.
A recent report from Chartio's Tim Miller found that growth in Plymouth, Minnetonka, and Rochester is driving Minnesota's improvement in venture capital market share.
In the past, much of the innovation developed by the Mayo Clinic ended up outside of Rochester, but recent efforts have turned this around, with more innovations incubating right in the clinic's backyard. The work of Mayo Clinic Ventures, Collider, and the BioBusiness Center has made this transformation possible.
3) Exits Recycling Capital into New Deals
Industry leaders have observed that the dearth of exits has held back growth nationwide. But from 2012 to 2016 Minnesota led Midwestern exit productivity with 44 exits. 2017 saw exits for Upsher-Smith, Entellus Medical and three others that generated almost . 2018 has seen a pair of exits already, ABILITY Networks and NxThera, which returned $1.6 billion to investors. A third, Inspire Medical Systems' IPO, is in the works.
Healthy returns are proof of the vitality of the Medical Alley community; refilling the coffers of investors will set the stage for continued success.
4) Capital Efficiency: Money Goes Further Here
A dollar is a dollar anywhere in the US, but in Medical Alley, it gets you more. Ping Yeh, CEO of biotech startup, Stemonix, said it in the March issue of Site Selection "A million dollars here is going to last at least six times [longer than] it would in parts of California." Capital efficiency means you need less to start, less to continue, and less to generate ROI. Lower cost of rent, consulting, and other inputs reduces the amount of capital needed.
Affordability is not the only driver of efficiency in Medical Alley, in fact the biggest drivers may be domain expertise and strong networks. Expertise in clinical trials and regulatory affairs results in PMAs approved 6 months faster than anywhere else. Strong business networks mean finding an advisor or consultant is a snap. These efficiencies stack, accelerating time-to-market and lowering capital expenditure.
Startups are Hard, Medical Alley's Entrepreneurs are Making Them Easier.
No one would deny that starting a company, raising capital, and building to an exit is hard. It may even be harder today than in the past. But the data coming out about Medical Alley is clear: entrepreneurs here are finding solutions to the biggest healthcare problems and to the challenges of starting and growing a company.
Want to know more about Medical Alley's leadership in healthcare innovation? Visit https://www.medicalalley.org/
---
Q1 record with 26 Medical Alley companies raising $112 million in capital and a pair of companies acquired for $1.6 billion.
Investors are backing Medical Alley companies leading a shift to a consumer- and patient-centric healthcare system. Building on a record 2017, Medical Alley's leadership continued in a record Q1 that saw $112 million raised by 26 companies. Better than half of those companies are using novel tools and technologies that put the consumer at the center of health. Leading the pack of Medical Alley companies is Bind, which closed a $60 million round of funding to pioneer its on-demand health insurance offering.
With the global push to a consumer-centric healthcare industry, it's no surprise that Medical Alley companies are leading the change by developing novel solutions to tackle the biggest disease challenges, lowering costs, and improving quality. Medical Alley entrepreneurs benefit from the presence of, and access to, many of healthcare's leading companies as well as talent cross-pollination with national and global consumer brands like Target, Best Buy, and General Mills. Nowhere else do so many leaders from healthcare and the consumer sectors exist in such density and proximity.
Novel Solutions Transform Healthcare by Focusing on the Consumer
Among the records, two deals stand out for how they are driving a healthcare paradigm shift.
Bind is changing the game with on-demand health insurance; investors agree, fueling the company with $60 million, the largest investment of Q1. Using a model of core coverage for things like preventive health and ER visits, and add-ons for care that can be planned for, like carpal tunnel surgery, consumers pay for what they need, not what they don't. Led by a team with deep experience in consumer-centric health, including veterans of Definity Health and Redbrick Health, Bind is pioneering a new healthcare experience.
Learn to Live is changing the way we address one of our greatest health challenges, mental health, by making quality therapy accessible to more people. Investors backed the digital health startup with $4.3 million to further develop their platform, which provides remote access to high-quality mental health services. Patients can now access care without the fear and stigma that may accompany traditional mental health services. Learn to Live is breaking down the unique barriers to mental health care by meeting potential patients where they are.
Strength in All Sectors
Digital Health continues to drive investment growth in Medical Alley and topped all sectors with $69 million from 8 companies, led by Bind's $60 million. Medical Alley has emerged as one of the leading digital health hubs in the U.S., regularly appearing in top-10 rankings by Startup Health, Crunchbase, and others.
The Biotechnology sector is on a growth trajectory as well. Medical Alley biotech companies delivered a record Q1, raising $29 million from six companies. Biothera led the way with a raise of $13.5 million. Anchored by world-leading research institutions in the Mayo Clinic and the University of Minnesota, Medical Alley is a leading cluster for genetic, microbiotic, and regenerative medicine commercialization.
The Medical Device sector remains strong in Medical Alley. In Q1, a total of $14 million was raised by 12 companies, showing strength in early-stage investments on the heels of large mid- and late-stage investments in 2017. The world's #1 medical technology innovation cluster has demonstrated tremendous staying power, raising nearly $1.5 billion in the last five years, consistently leading all Midwest states and being in the top five fundraisers nationally.
Strong Exits in Medical Alley are Returning Capital
Medical Alley produced $1.6B in two exits during Q1 2018: ABILITY Network was acquired by Inovalon for $1.2 billion and NxThera was acquired by Boston Scientific for up to $406 million. These exits highlight the diversity of Medical Alley companies creating value by bringing new digital health and medical technology solutions to improve outcomes and lower costs.
ABILITY Network is a SaaS company that simplifies administrative and clinical tasks in healthcare. Combined with Inovalon, they are delivering great efficiencies across healthcare, freeing up capital to improve quality and lower costs. An early pioneer in digital health in Medical Alley, the company grew to more than $100 million in revenue and hundreds of employees in downtown Minneapolis. After the acquisition, Inovalon announced that ABILITY Network would expand both its office and its Minnesota workforce.
NxThera, a urology startup commercializing a novel treatment for benign prostatic hyperplasia (BPH) (also called an enlarged prostate) was acquired by Boston Scientific, which was an early investor in the company. NxThera's device offers a treatment option to patients that is minimally invasive, improves quality of life, and preserves sexual function post-procedure, making it a superior option for consumers. Following the acquisition, NxThera and Boston Scientific announced the spinout of a new company based on the core NxThera technology to develop a novel treatment for prostate cancer – continuing the cycle of innovation for the benefit of patients.
Medical Alley Leads the Way in Consumer Health
Want to know where health is going? Just follow the money: Since 2009, Medical Alley has led the Midwest in investments, with a total of $3.6 billion raised by 326 companies and led in exits with 44 since 2012. Increasingly, Medical Alley is the bellwether for where healthcare is going by leading the world in meaningful health innovation, driven by a focus on the largest disease states, creating real value throughout the healthcare community, and delivering better solutions and experiences for the health consumer.
---