Medical Alley is known for being a source of innovation in healthcare thanks to a thriving culture of startups. No company has been more influential in helping to build this culture and reputation than the global venture capital firm NEA.
The Medical Alley Association was honored to welcome Emily Zhen, a Healthcare Investor from NEA (the number one investor in Medical Alley companies), to join the August edition of our "Ask Me Anything: Medical Alley Starts" series. Zhen answered questions from entrepreneurs and provided an inside look at how NEA selects, evaluates, and invests in companies.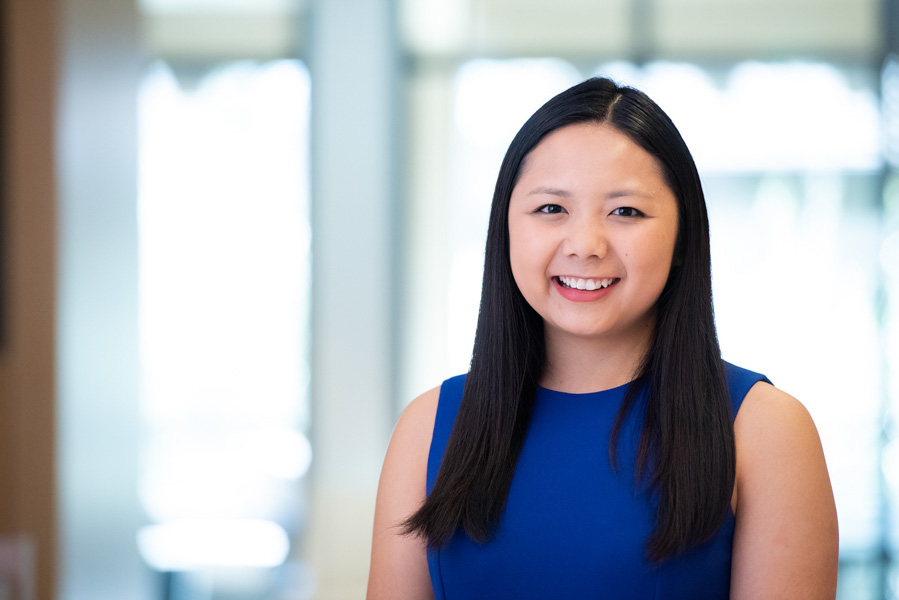 Each year, Zhen and the team at NEA see hundreds of pitches and only a select few make the cut. The first question of the day was on what makes a company stand out as a good candidate to be backed by venture capital.
A main criterion for Zhen is a company that is "creating something that is a fundamentally new innovation that needs funding outside of its own growth and cash flow to scale and grow." Additionally, Zhen looks for "new categories and players – if it weren't for that company, [the innovation] wouldn't be around today."
Zhen shared that NEA invests across all stages of a company's lifecycle, from incubating startups in the firm's offices to investing in publicly traded companies. Zhen remarked that the timing is less important than the progress of the technology, the science and the data or outcomes.
In response to a question from the audience about how to time a potential liquidity event, such as an IPO, Zhen offered the following:
"I would say it depends on what the value inflection point is and how much that will matter to public investors or potential acquirors. The specific value inflection point depends on what the company does and could include strong clinical data, FDA approval, or commercial traction. Second, is how are the public markets doing? We've seen the public markets perform really well in terms of a lot of IPOs and a lot of activity this year, but I think it's important to take into account both the near-term company milestones and the strength of the public markets when timing an IPO. Finally, it is important to think about the additional capital needed to develop the platform or grow the company and when that capital will be needed."
With all this in mind, many companies looking for funding still wonder how they can get the attention of firms like NEA and best position their pitch. Zhen shared that an effective pitch makes it clear what the company is building, why the technology or go-to-market approach is differentiated, introduces the team, and validates the technology or platform. The biggest question to answer is, "what is the pain point you are addressing and why it would be a category disruptor?"
As for what makes an idea a category disruptor, Zhen said "it doesn't need to be overthrowing anything existing, it can build on existing things. In fact in healthcare, it is important for the technology to integrate into the existing clinical workflow. The appeal is having something that makes it differentiated beyond doing the status quo that can improve quality, decrease costs, or increase accessibility of care."
The Medical Alley Association is grateful for Zhen's participation and its continued investment in the startup community of Medical Alley. The Association is also grateful to the sponsors who help make this event possible, a COUPLE of GURUS and Diversified Plastics.
If you are starting a venture or looking to invest in Medical Alley, be sure to connect with the Medical Alley Starts team to be plugged into resources that can help lower the cost of starting, scaling, and pivoting ventures here in The Global Epicenter of Health Innovation and Care®. Emily Zhen can be found on LinkedIn here.