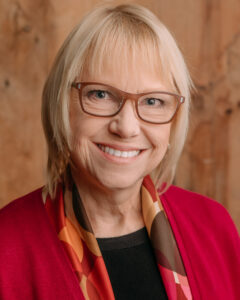 Prior to launching Talencio in January 2008, I had a successful career as an accounting executive for several medical device companies. I played a key role in successful liquidity events and raised $200M in financing. Building on my experience within the health technology sector, Talencio is the expression of my real passion: helping others succeed. I noted both unmet talent needs and available talent looking for new opportunities. Talencio leverages the power of my broad network – and the networks of my experienced team members – to align the right professionals with the right jobs within the health technology industry. Since its inception, Talencio has built a roster of 40,000+ health technology professionals throughout the country. As a top specialized executive recruiting agency and staffing firm, Talencio provides vetted, accomplished professionals to the Health Technology community.
My passion for helping others succeed is also expressed through my volunteer activities. In 2012 I earned the Minneapolis/St. Paul Business Journal Women in Business, Women to Watch Award. I served as past president of the Twin Cities' Chapter of Financial Executives International (FEI) and held numerous other positions within the organization. At Talencio we have supported St. Cloud State University's Master of Science Program, the University of Minnesota's College of Biological Sciences and have advised a small business through the University of Minnesota's Office for Business and Community Economic Development. I have been a 30-year member, committee chair and board member of my P.E.O. chapter, a 150-year old philanthropic organization supporting educational advancement for women. I am currently on the Board of Directors for Presbyterian Homes & Services, an organization with over 6,000 employees and named by Forbes in America's Best Employers by State 2020 List.
Give us Talencio's elevator pitch.
Since 2008, Talencio has offered talent and funding search services to biotech, pharmaceutical, medical device and digital health organizations. Our partners have raised capital, built teams, commercialized products, and successfully exited health technology organizations. Our specialized experience delivers superior results for our clients.
When it comes to talent and funding, timing and relationships are paramount. Talencio nurtures a global community of executives, investors, and advisors cultivated through our own executive assignments, hundreds of successful searches, and an expanding executive roundtable – Serious Talent® Chats. Talencio builds relationships through trust and delivers timely solutions for growing health technology organizations. We:
Are 100% dedicated to health technology
Are led by health technology executives
Have experienced analysts and recruiters
Use proprietary and advanced tools and processes
Achieve proven results
Have a significant database of talent
Serve health technology start-ups to global brands
As a leader, how has your role changed during COVID-19?
I have become more focused on ensuring my team is equipped to be successful. That means paying attention to the tools they use, their mental and physical health, and ensuring communications and training are clear. Keeping our team connected and moving forward has been key to our success.
A best-practice has been daily team check-ins. In addition to project status updates, we do a "get to know you" question in a round robin format. This has helped us to develop deeper relationships with each other and many humorous moments.
We also implemented Office 365 on March 30th and what a gift that has been! Our team is more connected than ever. It's better than a phone call – we can see each other and share ideas.
How have you pivoted your company to address the needs that have risen since the onset of COVID-19?
COVID-19 made in-person networking and conferences impossible. Many professionals became disconnected from their peers. Sharing ideas, referring resources, and growing together is critical to advancing life changing technologies. Living by the saying "rising tides lift all boats," we are bridging this gap.
At the start of COVID-19, Talencio launched Serious Talent® Chats (STC), an executive roundtable series facilitating authentic connections among health technology executives. More than 400 global leaders have attended peer discussions focused on funding, clinical trials, regulatory, supply chain, marketing, and culture. The ground rules include no sales pitches, hidden agendas, or fees. STC has delivered introductions, resources, and peer feedback.
What are the big milestones to come in the next few years for Talencio?
Talencio will continue to grow our reach in health technology, primarily through our investment in community building. In 2021, Talencio will host over 50 Serious Talent® Chats, with more than a thousand executive participants.
What does leadership look like to you?
I have this Winston Churchill quote on my desk: "We make a living by what we get, but we make a life by what we give."
I value this quote because it puts the focus on others, not ourselves. If we look at how we can support and grow others, we benefit individually and corporately. Starting here is key to building successful individuals, teams, cultures, and companies.
What is the best advice you have received in your career? What is the worst?
More than 15 years ago, a CEO shared that I should use the word "we" versus "I" in my emails. One could extrapolate this to the spoken word. He was right! Everything I do is wrapped up in a team or "we." Without a high functioning team, it is difficult to advance our services and support our clients. Speaking of team, it is critical to have the right people on your team and understand their unique personalities and skills. Then, you must leverage those strengths to meet the goals of both team and individual
I don't feel I have ever received poor advice – perhaps because I am intentional about the company I keep or perhaps because I listen and make my own call. One of the treasures I found later in life was the importance of seeking wise counsel, evaluating it, and then creating a plan to move forward.
What have been the most rewarding moments in your career?
Taking the big step of founding Talencio in early 2008, managing through the Great Recession and now managing through COVID-19. I am entrepreneurial by nature and am intensely rewarded by the number of people and companies we have helped.
What is one personal goal for the upcoming year?
My team and I are working to elevate me to work more "on" as opposed to "in" the business. As the founder of Talencio, I have performed every role. Through growth, that is no longer possible and we have highly experienced professionals who can do many of those roles better than I can. I am excited for that transition as we all elevate.
How do you relax / decompress?
I am a "do-er" and rarely sit still. I love to work in my flower gardens and am constantly moving plants around, adding color and more space. I also have a passion for audiobooks, mainly thrillers and historical-based novels. A fabulous summer Saturday involves listening to an audiobook while gardening.
What do you enjoy most about the Medical Alley community? 
Medical Alley is a community of highly talented and networked professionals who advance health technology for the good of mankind. I am impressed with the willingness of the community to help each other, share knowledge, and refer resources.

Welcome to Medical Alley Association's For The Record interview series! Join us as we sit down with innovators in the delivery, payment, technology, and policy industries, giving us – and in turn, you – access to diverse perspectives on how healthcare is changing and what lies ahead.
Medical Alley is the global epicenter of health innovation and care; For The Record, is meant to share insights and spark discussion. If you have a perspective on the future of healthcare, feel free to share it by reaching out to Jamie Oyen, Marketing Manager at joyen@medicalalley.org