During the dot-com bubble of the late 90s and early 2000s, Jon Pearce was receiving offers to drop out of college and work full-time for tech companies in Medical Alley and Silicon Valley. He decided to stay in school, but several years later, he took his talents and ideas and channeled them into his own company: Zipnosis.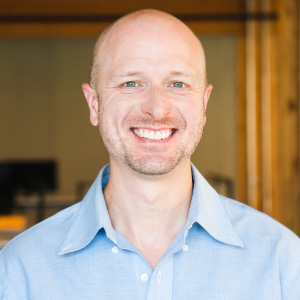 This pioneering digital health company was recently acquired by Bright Health in 2021 and is an example of the innovation that takes place in Medical Alley every day. Jon joined Medical Alley for the December edition of our Ask Me Anything: Medical Alley Starts event to share stories about his journey as a founder, the lessons he's learned, and what he sees for the future of the healthcare industry.
To kick off the session, Jon discussed the inspiration to start Zipnosis. Around 2006, Jon noticed a pattern of decentralization in healthcare delivery. The industry was moving from large hospitals to outpatient clinics to retail clinics. He saw cellphones as the next iteration in this pattern and created a platform for people to receive care on their cellphones.
Today, this technology is the norm, but 15 years ago it was far ahead of its time. According to Jon, "intellectually, people liked it, but nobody would use it…There just wasn't the ecosystem in healthcare, which is really challenging." Ultimately, he pivoted and created a platform that hospital systems can use to deliver virtual care.
Founders are no strangers to challenges, however. Jon commented that a persistent challenge with being a founder is managing tradeoffs and finding what brings value to you as a founder. Tradeoffs could be financial control versus outside investment, and value could be a number of things, from time with family to pursuit of a dream or wealth generation. Jon remarked that managing these tradeoffs to find what brings you value is an underdiscussed topic in the entrepreneurial world.
Looking forward, Jon identified two areas for growth in healthcare in 2022 and beyond: aging in the home and health equity. The pandemic has lowered institutional barriers to change, and Jon believes that aging and receiving care in the home with intentionality is going to be a key shift going forward. Additionally, Jon has taken lessons learned from a tumultuous 2020 and focused on health equity as an area where he can make an impact as an entrepreneur.
Our Ask Me Anything: Medical Alley Starts events are designed to bring entrepreneurs into conversations with Medical Alley's successful founders and investors to help lower the barriers to starting, scaling, and pivoting ventures here in Medical Alley. We are grateful to Jon Pearce for offering his time and insights during this event. We are also grateful for our sponsors who enable these events to happen, Diversified Plastics and aCOUPLEofGURUS.