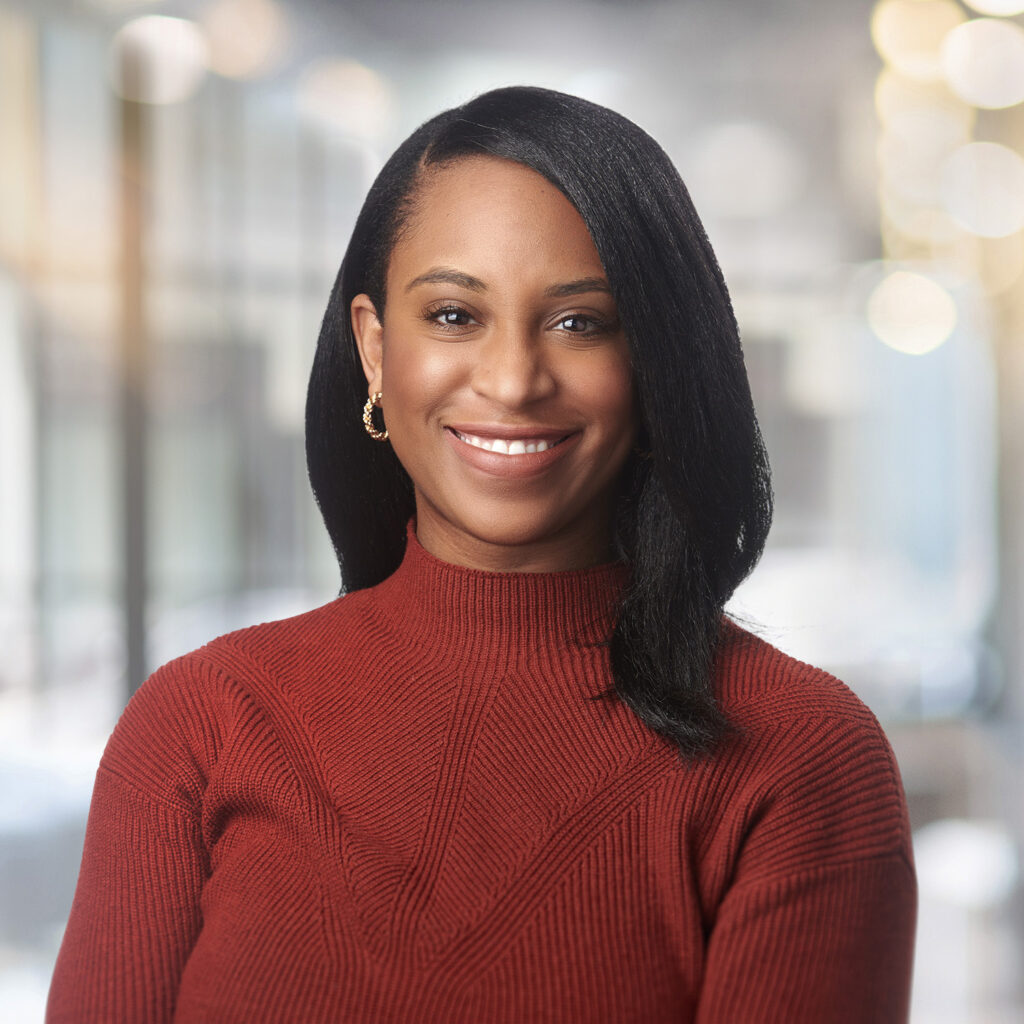 Alexis Kochanski is the Director of Strategy for UnitedHealthcare's commercial market overseeing Minnesota, North Dakota and South Dakota. Prior to her role at UnitedHealthcare, she served as the Director of Member Engagement at Medical Alley Association. She has also held roles within Minnesota State Government as the Legislative Director at the Minnesota Department of Labor and Industry and the Minnesota Department of Human Services. Alexis received her Master's in Public Health from the University of Minnesota in 2015, with an emphasis in administration and policy.
What does Black History Month mean to you?
This month signifies a celebration of the achievements and history of Black Americans in our country. There is so much pain in our country's history for Black Americans, but there are also so many areas of beauty and progress. It is a reminder that our country wouldn't be where it is today without the innovation and courage of Black Americans that transcended before us. Every year this month gives me deep reflection and appreciation of those before me that have sacrificed so much for me to be where I am today.
Why did you choose to work in healthcare?
I chose healthcare because it touches every single person indirectly (through the health of others) or directly (through our own health). Health care in its entirety is complex whether it be the delivery of, advocacy for, education of, the list can go on. There are many facets of health care to get engrained in and make an impact. For example UnitedHealthcare is dedicated to helping people live healthier lives and making the healthcare system work better for everyone, the ability to work in a field and organization that can have such a large impact in lives is very enticing and energizing for me.
When you reflect on your career, what moment are you most proud of?
It's challenging to narrow the list but I am extremely proud of my ability to push myself to gain a full circle of understanding of influential systems and their impact on everyday lives. In graduate school at the University of Minnesota School of Public Health, I had the opportunity to understand the role academia has on health and health care through research assistant roles. Additionally, my time in Minnesota State Government allowed me to understand the role policymaking and executive branch implementation has on overall health and wellbeing of populations. Now that I am in the private sector, it's been great to have insight into the way organizations amplify their mission and influence to impact change.
Having Black leaders such as yourself in healthcare is incredibly important. Where do you draw inspiration from?
You have done a lot of fantastic work in diversity, equity, and inclusion. How do you view that work connecting to Black History Month and what does it mean to you?
There is so much opportunity with a lot of the great work being done on Diversity Equity and Inclusion at many organizations, including UnitedHealthGroup. I've been impressed with my time here with their Employee Resource Groups and networking opportunities for leaders of color. The work I've done on DE&I, prior to my current role has been elevating the issue and showcasing the work organizations are doing in this space, with the goal of provoking additional conversation. I believe there is so much value in furthering organizations discussions through asking the questions:
What more can be done?
Are we doing enough?
What does true inclusivity mean?
Where are we providing opportunity and not just performative allyship?
What am I doing today to help build a pipeline of diverse leadership?
If anything, I hope Black History Month serves as a highlight and reminder that Black Americans have contributed immensely to this country and they're development professionally is worth investing in. DE&I initiatives are one way to push organizations to think about how they are doing this and ways they can do more.