Who is Nortech Systems?
Nortech is an innovator of new technologies and a world-class provider of design and test engineering, product development, electronics manufacturing, inventory logistics and full life-cycle management. We are global experts in signal integrity, IoT, and digital transformation technologies. Nortech offers global Centers of Excellence in USA, Mexico, and China to partner with our customers on speed-to-market strategies, prototyping, and manufacturing of printed circuit board assemblies, higher-level assemblies, integrated systems, complete medical devices, and so much more across a wide range of industries and applications. We offer full support for the entire product life cycle, from initial idea to manufacturing.
Recent Innovations from Nortech
Over the past two years Nortech has made substantial investments in creating new fiber optic capabilities and more specifically, developing cutting-edge Active Optical Cable (AOC) solutions. To understand why we have invested in this technology, lets first examine what our customers are telling us, followed by a market recap.
Why Invest so Prominently in AOC technology?
Our customers are demanding enhanced solutions, especially in the medical field. Many of the medical imaging and data acquisition systems, which were traditionally RF based, are now incorporating both passive and active optical fiber. Nortech is in a unique position to deliver tailored platforms and solutions in this space.
Another part of "why" involves looking at the medical fiber optics market and, more specifically, the Active Optical Cable (AOC) Market. According to Precedence Research, the global medical fiber optics market size is expected to reach around $ 1,531.9 million USD by 2030 from $880 million in 2020, growing with a compound annual growth rate (CAGR) of 5.7% during the forecast period 2021 to 2030.
The Active Optical Cable Market is forecasting a double-digit CAGR of roughly 33.5% and is expected to reach $8 Billion by the year 2025. This data suggests the AOC segment is a healthy, growing market that is currently underserved. So, the more interesting question becomes, "why wouldn't we want to invest resources" in a market that is both clearly growing and synergistic to Nortech's core business.
The choice for us was clear. Based on market research data, and given the voice of our medical customers and Nortech's 30-year history in complex signal and optical fiber processing… adding innovative AOC solutions to our portfolio was an easy decision.
What Are Active Optical Cables?
Active Optical Cables combine optic to electric transfers in a bundled approach that secure future facing technologies. Simply stated, AOC's combine data (fiber optics) and power delivery (copper wires) in the same cable assembly (better known as a hybrid cable) with the addition of active components embedded within the connector ends. AOC offers all the advantages of optical fiber without the hassle of fiber termination.
Nortech's AOC Platform
Nortech Active Optical Cable R&D efforts started in earnest in early 2019 as a science and technology venture to identify specific optical fiber innovations for strategic IP and industry-leading product solutions. Funding for the AOC project was approved by the board of directors in 2020. Design goals were set, culminating in the product platform detailed below.
Nortech's primary design goal was to create competitive, small form-factor Active Optical Cable technologies capable of longer distances, higher bandwidths, higher densities, and increased power delivery, to name a few of the key features. In addition, the design had to be robust, flexible, scalable, and customizable to serve a broad range of medical applications. We have met all initial design objectives with products that we are calling Active Optical Extreme (AOX for short). AOX is now a highly customizable product platform allowing Nortech to tailor specific product solutions to solve design challenges. The result is a simpler system architecture and, ultimately, expansion of our customers' technology roadmaps.
AOX Architecture (a more common example, one of many)
| | |
| --- | --- |
| USB Specification: | USB 3.2 Gen2 AOC with Power Delivery (PD) |
| Small Form Factor: | USB Type-C |
| Bandwidth: | 10 Gbit/s |
| Power Delivery: | 100 Watts (20V, 5A), 240 Watts (48V, 5A) |
| Length (general): | Customizable up to 30 meters |
| Max Operating Temp: | 70°C |
| Cabling: | Hybrid Bulk Cable (Optical fiber & Copper) |
| Optical Fiber:  | OM3 MM, 50/125, max attn 3.5 dB/km @850nm |
| Backshell: | Metallic, customizable shape and retention |
| EMI/EMC requirements: | Covered by (IPC640-D – 3.2.1.h) |
| USB-IF standing: | Active Member |
| Biocompatible: | Available on request |
| Non-magnetic: | Available on request |
| Nortech USB-IF VID: | DEC 7810, HEX 1E82 |
| Additional Features: | High Flex Cycles, Ruggedization |
Why USB Type-C with Power Delivery (also known as USB-C PD)
First we reference an September 2021 article from The New York Times regarding a decision by the European Union:
Reference: https://www.nytimes.com/2021/09/23/business/european-union-apple-charging-port.html
The European Union unveiled plans on Thursday to make USB-C connectors the standard charging port for all smartphones, tablets and other electronic devices sold across the bloc, an initiative that it says will reduce environmental waste but that is likely to hit Apple the hardest.
So, what does this mean? This mandate by the EU has global implications in the supply chain which will standardize USB-C and reduce costs due to better economies of scale.
More Specifically, Why USB Type-C Active Optical Cables with Power Delivery
Distance has always been a challenge for traditional copper USB cables. We have overcome this challenge with a Nortech customizable AOC platform (AOX) that is standards based. Our Active Optical Cables with enhanced Power Delivery are currently being deployed in machine vision applications spanning 30 meters and beyond.
Transitioning to a hybrid bulk cable design (optical fiber for data delivery and copper wire for power) has allowed Nortech to shrink the overall cable diameter – creating a smaller more flexible cable than an all copper solution. Our modular technology has enabled us to add rapid customizations such as high flex, ruggedization, and secured connectors (thumb screws) as part of our AOX platform offerings.
The overall result of changing to USB-C AOC with Power Delivery (Nortech AOX) is a dramatic material cost savings with a simplified system architecture.

Sample Use Cases for USB AOC
Medical Mobility

Remote assistance for field triage in a man-made or natural disaster situation, for quick patient analysis. Providing real-time disaster site assistance by remote medical experts.

Collaboration

Power and monitor remote camera systems in an operating theater, allowing real time collaboration.

MRI

Adding a camera system in the bore of a magnet to subtract patient movement, thus improving image quality. Incorporating optical fiber is a great mitigation technique for reducing noise in a high energy field.

Surgical Equipment

Extending the reach of traditional copper-based solution by incorporating optical fiber. Optical fiber is a great method to mitigate electrical interference in a highly energized environment.

Secure Remote Storage

Dedicated data channels so patient records are not compromised.

High Performance Audio/Visual Interconnect

Enabling real-time medical collaboration under the most trying circumstances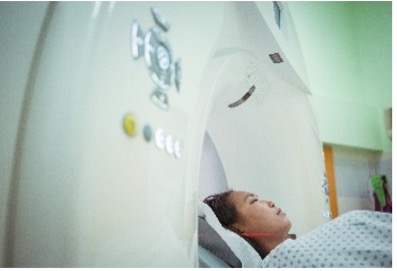 Nortech Systems Inc. is Offering a New Paradigm for Medical Applications
With Type-C you have one type of cable, one type of port, and through them you connect everything you need using a small form-factor, standardized connector; "one interface to rule them all". Incorporating power delivery extends the list of devices and applications you can now support. Changing to Active Optical Cables extends the cable lengths to yet unimaginable distances. Nortech Systems offers a framework (AOX) encompassing all the above best-in-class features.
Our architecture has been designed to be flexible in terms of usage, and customizable to meet the changing system configurations in the medical industry. This means you can use the same family of cables for multiple interfaces (ex. custom system interfaces for data such as MRI/CT/Ultrasound/X-ray, cameras, hard drives, monitors, audio interfaces, smartphones, tablets, and even charging your laptop).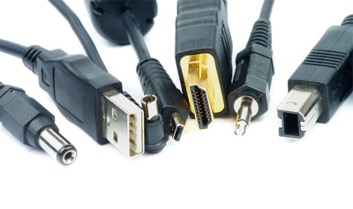 One of the major drawbacks for USB-C cables is there can be confusion about capability since they all may physical look the same. USB Type-C refers to the connector style and not the actual internal specification. Care should be taken to ensure all cable specifications meet your system requirements. A second and potentially more troubling problem for USB-C is rampant sub-standard quality cables and accessories can potentially cause damage to devices and even present a human safety hazard. These issues are mainly caused by the increasing amount of power that USB-C cables are beginning to carry when accompanied by poor quality design and workmanship. Low-cost cables for all applications, especially sensitive medical applications, should be avoided.
Nortech is backed by 30+ years of EMS excellence, with a proven track record of delivering high quality products to meet the evolving needs of our medical customers. We are a connectivity innovator with expertise in Medical and many non-Medical markets. Our commitment to research and development has arguably produced the best AOC platform available in the market to date. Let us help you move your value proposition to the next level.
For more information please contact us at:
Main: 952.345.2244
Email: sales@nortechsys.com
Website: http://www.nortechsys.com/
LinkedIn: https://www.linkedin.com/company/70005