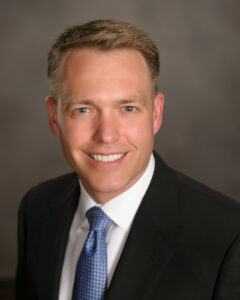 Scott has spent over 25 years in technology leadership positions primarily focused on Healthcare. He has been an executive at publicly traded, VC and PE backed companies. He internationalized Digital River's ecommerce platform; commercialized and scaled Medtronic's connected care systems; transformed XRS to a mobile technology company; founded a mobile outpatient management company; launched a pharmacogenomics company out of the Mayo Clinic; led Product, Engineering and Security at Zipnosis; and launched Player's Health insurance marketplace. His passions are transforming and scaling products and organizations. He is a Tekne award winner and has been a finalist twice.
Give us Transfur's elevator pitch.
Transfur is for Veterinary Specialists who want to spend less non-billable time requesting and reviewing medical records in preparation for evaluation visits.
It is a referral management solution that offers harmonization between primary and specialty veterinarians so it is easy to request, send, and review medical records.
Unlike the competition, Transfur is a complete end-to-end solution that uses artificial intelligence to extract pertinent clinical information from the medical records to make it searchable, sortable, and easy to review.
You have a history as an entrepreneur, what attracted you to Transfur?
The market opportunity is huge! Demand for veterinary services is at an all time high primarily driven by the pandemic. Veterinarians are looking for ways to be more clinically efficient and better utilize their staff. Also being able to partner with two exceptional co-founders who have deep expertise and connections in the vet med space was really important to me to get involved. I believe the team is really well balanced, and with the support of High Alpha Innovation, is set up for success.  
You recently announced a funded launch, what other big milestones are to come for Transfur?
Our next big milestone is to get our Pertinent History product to market ASAP. We are focused on generating revenue before our next raise to fund our enterprise product.
How do you balance leading a startup with your everyday life?
I'm a single parent with elementary school aged children and I lead a startup, I don't do much else! I love what I do so it really doesn't seem like "work".
What's one thing people get wrong about startup life?
I believe most people underestimate the learning experience of working at a startup. You have to go deep and think big to be successful. Big companies can be dismissive of startup experience because it's not "at scale" but the problem solving, business acumen and product/market fit experience is invaluable as you move up in an organization. I highly recommend anyone who is looking to accelerate their career to seriously consider working at a startup!
What is the best advice you have received in your career? What is the worst?
The best advice was to focus on my strengths. When I found roles that leveraged my strengths I was much more successful and it allowed me to work on my weaknesses from a solid foundation. The worst advice I ever received was don't work at a startup. I have grown and learned more in my career working for startups than I have anywhere else. When making payroll or the survival of the company is at stake, it can be really motivating to learn quickly. Those lessons last a lifetime!
What is one personal goal for the upcoming year?
I want to get better at classic cross country skiing. I was supposed to race the Norwegian Birkebeiner ski race (which is a classic-only race) this year but had to postpone it due to Covid. I mostly skate ski now and I ski out of Wave 1 for the American Birkebeiner 50km ski race, so I'd like to get as good at classic skiing as I am at skate skiing by the time I go to Norway.
How do you relax / decompress?
I like to golf, mountain bike, run and cross country ski as much as I can. Being active helps me clear my mind and relax. I also like to cook for family and friends. I got really good at BBQing during the pandemic with everything being closed. Now I only eat at restaurants who can cook better than I can 🙂
What do you enjoy most about the Medical Alley community?
Any time I need help or have a question, I can find someone in the Medical Alley community who is willing to help. The willingness of others to share information and help others is really tremendous. The amount of talent, expertise and experience in the community is powerful to tap into.