Jon Hunt is an entrepreneur in the medical device and healthcare industries. He is currently the Executive Vice President and Chief Business Officer of HeartBeam, Inc., having held leadership roles in numerous public and private companies, ranging in size from Fortune 500 to start-up.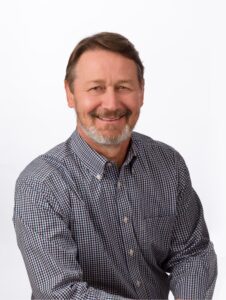 Prior to joining HeartBeam, Jon served in multiple leadership roles, including as Vice President for Clinical Science and Technology for the Medical Device Innovation Consortium (MDIC), Vice President of Clinical & Regulatory Affairs, Cryterion Medical, and President & CEO of Bardy Diagnostics, Inc, which he co-founded with Dr. Gust Bardy. Bardy Diagnostics was acquired in August 2021 by HillRom. 
Jon also held leadership roles with Cameron Health, a novel subcutaneous implantable defibrillator that was subsequently acquired by Boston Scientific, and with Laguna Health, Inc., Cardiac Pathways Corporation, and Cardiac Pacemakers, Inc. which was also acquired by Boston Scientific. 
Give us HeartBeam's elevator pitch. What does your company do?
HeartBeam is a cardiac technology company that has developed the first and only 3D vector ECG platform for heart attack detection anytime, anywhere that will redefine the way cardiovascular patients are diagnosed and managed. 
What led you to join the HeartBeam team?
Having spent nearly four decades bringing life-changing cardiac treatment technologies to market, the opportunity with HeartBeam to change the way cardiac care is diagnosed was a natural fit. The concept of arming at-risk patients with a 12-lead ECG in their hands for use anytime, anywhere and enabling their clinicians with the ability to determine if the patient is truly experiencing a heart attack is a game changer.
What are the big milestones to come in the next few years for HeartBeam?
Our biggest milestone in the year ahead will be to launch our HeartBeam AIMI™ software platform, soon to be followed by our HeartBeam AIMIGo™ credit card-sized device after each receives FDA clearance. Both are pivotal to our business strategy. Beyond that, our milestones are to gain broad market adoption, expand into other geographies, and build the team.  
How do you balance being a leader at a startup with your everyday life? 
I've learned the importance of assembling a talented team of capable people who understand the need to wear multiple hats in a start-up while building a business. And, having a supportive wife who can also flex with the changing demands is key. 
What's one thing people get wrong about startup life?
The misperception that "if you build it, they will come." No matter how compelling the need for a new technology, you still need to develop a plan and execute on that plan. 
What is the best advice you have received in your career? What is the worst?
Worst advice was from my high school career counselor: "You're really good at Math, you should become an accountant."
Best advice was from my father: "When you lead a team, allow the people you hire to do their jobs. Always hire the brightest and best – they will rise to the occasion and meet any challenge you place in front of them."  He summarized with one of his usual humorous sayings: "You don't buy a dog and bark yourself."  Same with good teams, you don't hire good people and do their job for them.
What is one personal goal for the upcoming year?
Taking my wife on a trip to an undisclosed location – I surprise her every year. 
How do you relax/decompress?
I try to swim every day and spend time at home with my wife and our two dogs. 
What do you enjoy most about the Medical Alley community?
The range of companies from entrepreneurial to industry giants is impressive. As someone who remembers the early days of Medical, it's great to see the continued presence and evolution.