healthcare
---
MINNEAPOLIS, Nov. 29, 2018 /PRNewswire/ — Bright Health, an insurance company that provides exclusive Care Partner Health Plans for everyday individuals at competitive prices, today announced it has raised $200 million in an oversubscribed Series C funding round. The financing includes two new investors, Declaration Partners and Meritech Capital, as well as existing investors Bessemer Venture Partners, Cross Creek Advisors, Flare Capital, Greenspring Associates, Greycroft Partners, New Enterprise Associates (NEA), Redpoint Ventures, and Town Hall Ventures.
Since early 2016, Bright Health has raised more than $440 million in three rounds of equity financing in pursuit of its vision of ushering in the next generation of healthcare through its proven Care Partner Health Plan model, delivering efficiency, predictability and cost savings to members. The Series C funding will grow the company's balance sheet and support ongoing expansion into new markets at a pace expected to exceed Bright Health's growth in 2019.
"Bright Health has continued to execute at a fast pace towards our goal of disrupting the old health care model that places insurers at odds with providers," said Bob Sheehy, Chief Executive Officer of Bright Health. "With our recently announced expansion, we will triple our geographic footprint in 2019. And Bright Health's current high re-enrollment rate shows that consumers are ready for this improved healthcare experience – especially when it is priced competitively. We are honored to welcome these long-term investors to the Bright Health community as we look forward to what's ahead for the company. We are just getting started."
"As a growth investment fund, Meritech is looking for opportunities to invest in fast growing sector leaders whose potential to use technology will enhance the customer experience of large populations," said Craig Sherman, Managing Director at Meritech Capital Partners. "Not only has Bright Health proved this is possible with its above average re-enrollment rates, but the data infrastructure that they are building has the potential to produce better health outcomes for millions of hardworking Americans and disrupt health insurance – and healthcare – as we have come to know and accept it."
Another new investor contributing fresh capital is Declaration Partners. Andrew Goldfarb of Declaration said, "Bright Health's differentiated model solves long-standing issues in healthcare and, most importantly, delivers high quality, integrated and affordable care to its growing membership. We are excited to support Bright Health through this next phase of the company's growth."
Mohamad Makhzoumi, General Partner and head of healthcare services and healthcare IT investing at NEA said, "I remain awestruck by the achievements that Bright Health has made since the Company's Series A financing in 2016. Bright Health is the entrant with the best chance of upsetting the staid status quo of the managed care industry. This financing positions the Company well to capitalize on its transformational medical cost management results. We are thrilled to continue partnering with Bob and the entire Bright Health team."
Launched in 2016, Bright Health's innovative Care Partner Health Plan Model works exclusively with one health system per market to offer superior, integrated care that removes the friction that has traditionally existed between payers and providers. This relationship allows for coordination of services and administration to optimize consumer and patient experience.
Offering both Individual and Family Plans (IFP) and Medicare Advantage (MA) plans, Bright Health can support consumers from childhood through retirement, allowing them to build lifelong relationships with their providers who in turn are invested in their long-term health outcomes.
About Bright Health
Bright Health provides quality health insurance for everyday individuals at competitive prices. Through its exclusive Care Partner Health Plans in local communities, Bright Health is reshaping how people and providers achieve better health together by making healthcare simpler, more affordable and personal. Bright Health currently offers a range of individual, family and Medicare Advantage plans in Alabama, Arizona, Colorado, New York City, Ohio and Tennessee via its website, call center, broker partners and through government websites as well as public health insurance exchanges. Bright Health co-founders include Bob Sheehy, former CEO of UnitedHealthcare; Kyle Rolfing, co-founder and former CEO of Definity Health and RedBrick Health; and Tom Valdivia, MD, MS, former chief health consumer officer of Definity Health. Learn more at www.brighthealthplan.com.
SOURCE Bright Health
---
By Serafin (Fin) Samson, Baker Tilly
The MedCity News INVEST Twin Cities digital health conference brought together industry leaders, entrepreneurs and investors who are cultivating and shaping the digital health landscape.  As a first-time attendee, I walked away with several key takeaways from the conference.
Talent pool
There is a great range of talented minds that are creating and commercializing digital health solutions to solve some of healthcare's biggest issues, including needs to improve clinical outcomes, reduce cost of care, increase access to care and improve patient experience.  For the entrepreneurs, the Pitch Perfect rounds provided investor insight on key fundamentals to consider when formulating their digital health business models, including:
Fit within the clinical work flow and care system
Integration with the provider health IT infrastructure to capture and share data
Differentiation from competitive solutions and existing provider capabilities
Payment mechanisms to support the revenue model
New players
Representing the large industry side, Comcast Digital Health provided another example of a relatively new healthcare entrant that is leveraging and repurposing core assets to create new healthcare solutions. In this case, Comcast is leveraging its installed network to enable new care delivery models outside the traditional care setting and to provide people (aka patient consumers) with greater healthcare market transparency, allowing for more informed health decisions.
Given the broad reach that large industry players have within U.S. households and their own core competencies (e.g., production capabilities that can scale quickly to generate a large library of health content), entrepreneurs will need to consider industry partnerships earlier in their strategic planning process.
Strategic partnerships
The importance of early strategic partnerships was also stressed during the Commercializing Novel Digital Health Tech panel discussion. Partnering with providers, for example, to pilot new digital health solutions can be of value to a start-up in demonstrating clinical utility, inserting novel solutions within the system of care and proving out payment models.
Additional important takeaways include:
The need for EHRs to play a better role in influencing the progress of digital health innovation
The need for more innovation to address the underserved Medicaid population
Continued optimism around artificial/augmented Intelligence and the potential for AI to optimize the value of data
Diversity
Similar to many industries, diversity is a topic that requires greater awareness, discussion and action within healthcare. This was also an emotional topic during the Achieving Diversity in Healthcare panel discussion. The viewpoints vary on the best path forward, but as the panel demonstrated, it starts with the ability to open up discussions around diversity. The panel noted that diversity is not just about gender and race, but also about diversity in thought.
It is cognitive diversity that brings together a great range of talented minds and will make our Twin Cities community better equipped to advance innovation in healthcare.
About Baker Tilly
Accounting and advisory firm Baker Tilly serves life sciences organizations ranging from start-ups to multi-billion dollar companies. Our specialists understand a company's business, financial and operational needs in all phases of the life cycle – from launch through maturity – and help companies address each phase's unique needs and requirements. Headquartered in Chicago, Baker Tilly is an independent member of Baker Tilly International, a worldwide network of independent accounting and business advisory firms in 147 territories, with 33,600 professionals. The combined worldwide revenue of independent member firms is $3.4 billion.
---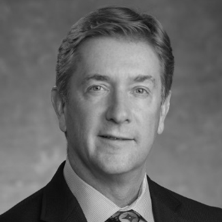 Gerald R. (Jerry) Mattys joined Tactile Medical in January 2005 as Chief Executive Officer.  From 2002 to 2004, Mr. Mattys was Chief Executive Officer of Medisyn Technologies, Inc., a development stage biotechnology company.  From 2000 to 2002, Mr. Mattys served as President and Chief Executive Officer of Timm Medical Technologies, Inc. where under his leadership, Timm Medical completed three strategic alliances and was successfully sold to Endocare, Inc.  Mr. Mattys also held a variety of division management positions with Mallinckrodt, Inc. and Nellcor Puritan Bennett, Inc., most recently as Vice President and General Manager of Mallinckrodt's Alternate Care Business (a $300 million division).  He currently serves on the board of Tactile Medical and the American Venous Forum Foundation. His past board service included the American College of Phlebology Foundation, Medical Alley and as an advisor to Augustine Biomedical and Design, LLC.
6 Questions is a new interview series with Medical Alley leaders on the future of healthcare. Medical Alley Association's membership includes leaders in healthcare delivery, payment, technology, and policy, which gives us – and in turn, you – access to diverse perspectives on how healthcare is changing and what lies ahead.
Medical Alley is the global epicenter of health innovation and care; 6 Questions, is meant to share insights and spark discussion. If you have a perspective on the future of healthcare, feel free to share it by reaching out to Frank Jaskulke, Vice President of Intelligence at fjaskulke@medicalalley.org
This interview with Jerry Mattys, CEO of Tactile Medical, has been lightly edited for clarity and length.
Will the future of healthcare be most significantly defined by reigning in costs or accelerating outcomes?
In the near term, our future in healthcare will be shaped by cost containment. Payers today can exert tremendous power in the marketplace and the "easiest" way to extract additional value is by cutting costs, both their own and by reducing the prices that they are willing to pay for products and services.
Over time, we will move to getting the most value from improving outcomes for patients. Today, physicians and other service providers are often paid for the promise of a future improvement; products and drugs also enjoy compensation for assumed future benefit.
Real value in healthcare will be created by paying for real (not promised or assumed) improvements in patient outcomes.
What is the definition of value in healthcare today and what should it be?
Value today is delivering the same outcome at a lower cost. Value should be defined as improving patient function, lifestyle, and well-being at a reasonable cost. The focus should be on improving health and economic outcomes from the medical intervention.
What's the biggest "blind spot" in healthcare today?
Payers desire to pay for outcomes while still reimbursing for procedures. The healthcare industry has been talking about paying for improved outcomes for years now, yet most health plans still pay for the intervention, not the outcome.
What's your company's or sector's biggest "blind spot?"
Lack of appreciation of clinical and economic evidence. Our sector (home medical equipment) suffers from this mismatch: the desire for evidenced based medicine and payment systems that group differentiated products into non-differentiated "buckets" for payment. Paying the same rate (for items billed using the same codes) for products and services that have varying levels of peer-reviewed evidence dampens the investment in evidence generation. Evidence generation allows appropriate understanding of the product/service risk. Risk sharing between service/product suppliers and payers can only come about with an understanding of the clinical and economic impact of an intervention.
Why is a presence in Medical Alley critical to your company?
Access to healthcare experience, expertise, and talent is the most important reason for our presence in the Medical Alley region. As a manufacturer and provider of products to treat chronic diseases at home, we draw upon the region's many health plans, medtech manufacturers, healthcare-savvy marketers, and service providers to help us grow. Hiring experienced healthcare team members reduces our training costs and allows quicker contributions from new team members.
What is the one thing, other than time or money, you wish you had more of?
Talented employees. We have tremendously talented employees in our organization today, but many open positions to fill due to our rapid growth. Having access to more talented individuals that want to positively impact the lives of patients is what we are constantly looking for.
About Tactile Medical:
Tactile Medical is a leader in developing and marketing at-home therapy devices that treat chronic swelling conditions such as lymphedema and chronic venous insufficiency. Tactile Medical's Mission is to help people suffering from chronic diseases live better and care for themselves at home. The Company's unique offering includes advanced, clinically proven pneumatic compression devices, as well as continuity of care services provided by a national network of product specialists and trainers, reimbursement experts, patient advocates and clinicians. This combination of products and services ensures that tens of thousands of patients annually receive the at-home treatment necessary to better manage their chronic conditions. Tactile Medical takes pride in the fact that our solutions help increase clinical efficacy, reduce overall healthcare costs and improve the quality of life for patients with chronic conditions. Visit www.tactilemedical.com for more information.
---
This content is members-only. If your company is a MAA member, then you are a member as well! Please be sure you are logged in and try again. If your company is interested in becoming a member, please click here. If you feel you are a member and having trouble logging in, please contact info@medicalalley.org or 952-542-3077 for assistance.
---
This content is members-only. If your company is a MAA member, then you are a member as well! Please be sure you are logged in and try again. If your company is interested in becoming a member, please click here. If you feel you are a member and having trouble logging in, please contact info@medicalalley.org or 952-542-3077 for assistance.
---
As use cases for drones continue to expand, industries whose connections to this technology were not obvious are now capturing headlines on a routine basis. The health and life sciences industry is an example of an emerging major player in the field. Delivering everything from blood and plasma to medication, defibrillators and condoms, drones are revolutionizing the health care industry by modernizing how medical care is administered.
In January, the Federal Aviation Administration (FAA) announced that they had received more than one million unmanned aircraft systems (UAS), commonly referred to as drones, registrations. To put this number into perspective, in the 115 years since the Wright brother's first flight of Kitty Hawk in 1903, there have been only 350,000 manned aircraft registered with the FAA. In contrast, in just the 18 months since the FAA's issuance of the first regulations specifically tailored for the operation
of UAS, drones have literally taken off as hobbyists, commercial operators and public use operators (i.e., first responders, police/fire rescue, border patrol) flock to the skies.
DOWNLOAD FULL ARTICLE
---
The promise of the Digital Health industry is the delivery of better health outcomes at lower costs.
Digital Health's most tangible opportunity for true impact on a system traditionally fraught with information asymmetry and inefficiency is productivity improvement. Digital Health can provide solutions to data and information, deliver insights to decision makers and provide innovative tools to patients, medical device and pharmaceutical manufacturers, care providers, and health insurers to connect, influence and improve the healthcare ecosystem.
The promise is a more effective, personalized and patient-centric approach to healthcare.

---