How effective and early medical device strategy development can optimize your design and development process
Written By: Marianna Gofman, Senior Consultant, IQVIA MedTech Regulatory Solutions Europe
While continuous innovation supports new product design and development, it's no wonder the healthcare industry is pressuring medical device companies to increase safety and efficiency, while also being innovative and cost-effective. However, medical device design and development is a complex and heavily regulated process, which in many cases can seem overwhelming. The time and investment needed to bring a new idea all the way to commercial realization can be daunting.
In order to develop and launch a safe and effective medical device into the market, medical device companies of all sizes need to overcome many challenges along the way, including technology (e.g. product design and performance), safety (including cybersecurity), resources (e.g. financial investment & stakeholder management) and of course, regulatory compliance.
There are three main components to successful medical device design and development, which help with marketability: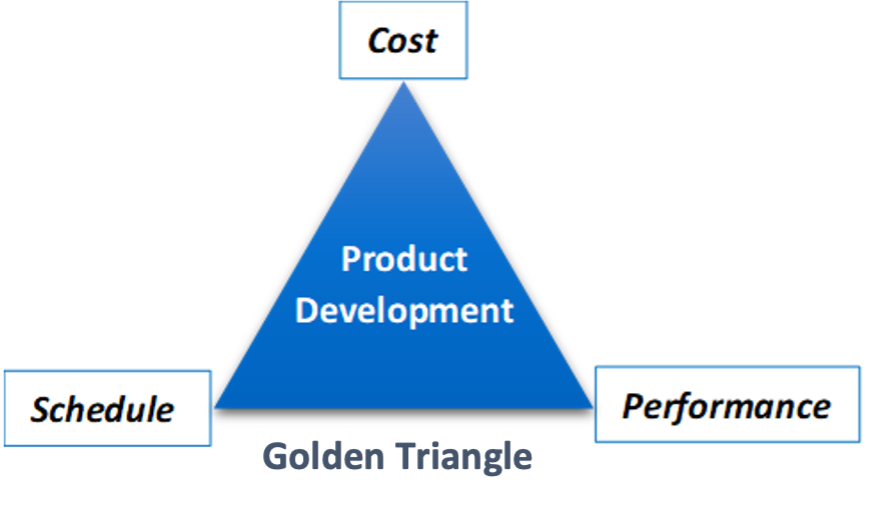 Cost: Design considering customer needs in a cost-effective way (e.g. efficiency and manufacturability).
Schedule: Deliver to the market in a realistic and strategic timeline to breakthrough with unmet patient needs.
Performance: Meet the highest standards of product safety and enhanced performance to gain competitive advantage.
A poorly designed medical device cannot comply with essential regulatory requirements and enter the market. Hence, a carefully planned regulatory strategy that provides a comprehensive view of the entire design and development process is essential for medical device companies. By designing a thorough regulatory strategy, it allows teams to anticipate potential challenges earlier and address them quicker to ensure timelines are met and budgets are kept.
One of the many challenges faced by medical device companies is regulatory compliance. Regulatory requirements vary depending on the medical device and the global region. For example, medical devices with higher risk to users and patients are subject to higher regulatory demands. Standards play a significant role in the design, development, and manufacturing of medical devices throughout their lifecycle. Conformance with the relevant national and international standards provides confidence to the regulator, industry, and the end-user that the medical device was designed and manufactured with the highest quality, safety, and performance values in mind. Ultimately, regulatory compliance eases product marketability and industry adoption.
Creating a winning strategy
The design and development of a medical device is a critical phase for its future success, and it is contingent upon deep understanding of user needs and forming a robust strategy and detailed plan. Building a comprehensive design and development strategy steers the team down the optimal path, which streamlines the process and decreases time-to-market.
What makes a winning strategy?
In its simplest description, a medical device design should deliver functionality to satisfy end user needs and improve treatment outcomes. Thus, developing a winning strategy for entering a new medical device design and development process requires a holistic approach across the entire product lifecycle. When product ideation begins, medical device companies must consider everything, starting from unmet user needs and the desired user experience, to required financial investment and applicable regulatory requirements.
A winning medical device design and development strategy needs to address the following elements (not an exhaustive list):
• Human factors engineering (HFE)
HFE, also known as usability or usability engineering, is one of the key inputs into medical device design. A medical device should meet user needs, along with providing a safe and effective user experience. The main objective of applying HFE is to make the medical device as intuitive for use as possible, to minimize potential use-related errors and to ensure user safety and clinical performance.
• Regulatory requirements
Compliance with applicable regulatory requirements is another key factor of a well-planned strategy. Main points to consider are: what are the applicable national and international standards and regulations for the medical device? Are there any specific product registration requirements that should be acknowledged and accounted for in the plan? How long does it take to obtain the necessary regulatory approval in the target markets? How to establish a quality management system and generate required technical documentation for regulatory submission?
• Resources
The medical device design and development process is a costly and time-consuming mission, requiring an experienced, multidisciplinary team alongside a solid financial investment plan to get a medical device from concept stage into the market.
The core medical device design and development team should compose of representatives from marketing, engineering, medical, quality, clinical, regulatory, manufacturing, sales, service and senior management. It is often hard for companies of any size to hold all the necessary skills and expertise in-house. Therefore, it is not uncommon for companies to find external partners that can bring specific expertise or additional support into the core development team.
To plan a realistic and accurate design and development budget for your medical device, you need to have a complete perspective and understanding on the project requirements, including the resources needed.
• Reimbursement
When planning your medical device commercial strategy, it is important to target certain geographies in the early stages of product design and development. As reimbursement requirements vary by country, it is crucial to understand the different reimbursement policies in the target markets as early as possible in the product development process.
• Intellectual property (IP)
Intellectual property protection is a major hurdle for many medical device companies, especially when it comes to innovative or novel products. To avoid potential infringement risks, it is crucial to allocate sufficient resources to patent research and assessment as early in the product development as possible.
• Product development roadmap
Product development roadmaps may come in handy for visualizing the entire product development process, from concept stage through product marketing. Providing a clear view of the timelines and milestones along the product development journey keep the entire engaged as progress is made. There are numerous solutions and platforms available, depending on the needs and project complexity.  
In today's competitive environment, having a strong, comprehensive product design and development strategy in place is crucial to paving the road for successful products that bring real value to the end users and patients, resulting in greater market acceptability.
Building a solid strategy can involve leveraging external resources that have specialized capabilities throughout the product development process. These providers should act as an extension of your own team that create efficiencies with fit for purpose offerings and expertise specific to your project. When engaged early in the design and development process, it allows the internal teams to yield key insights from the outside expertise that help inform the overall strategy and planning. Process should not heed innovation, so let the process experts manage the details while you drive healthcare forward with your latest product.