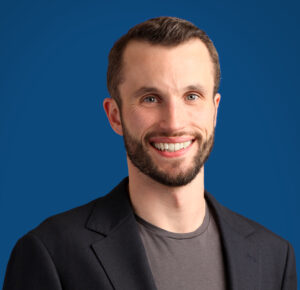 Robert Fenton is the founder and chief executive officer of Qualio. Prior to founding Qualio in 2012, Robert studied pharmacy for 5 years at University College Cork, practiced as a community pharmacist, and spent time in quality and R&D roles at global pharmaceutical companies such as Pfizer and Leo Pharma.
Give us Qualio's elevator pitch.
Qualio's all-in-one digital quality management system (QMS) and expert advisory team help life sciences companies launch and scale their life-saving products. More than 400 medical device, therapeutics, clinical research, and consumer goods companies leverage Qualio's cloud QMS to not only get to market faster but to also unite their teams' processes and data.
With Qualio, companies (such as Proscia, Medable, Paula's Choice Skincare, and Ginkgo Bioworks) can safely scale and swiftly bridge product development and quality management – while also seamlessly achieving 100% ISO, GxP, and FDA compliance and consistent audit-readiness. Qualio's global, remote-first team prides itself on empowering customers to give patients faster access to products they can trust to improve their lives.
What is one thing the Medical Alley community might be unaware of about Qualio that you think would be good to know?
From day one, Qualio was built as an all remote company. Since 2012, we have embraced a "local everywhere" mentality and held steadfast to the belief that if we get the right people to align on our shared values, mission, and vision – success will follow. Amid the pandemic, it's been intriguing to watch as many companies faced the same initial challenges we did in our early days as an all remote team. Part of what we've focused on during the pandemic is sharing the insights and lessons we learned as an all remote company with other business leaders. For example, this recent article I wrote for FastCompany on our decision to create a role specific to a people experience manager who is leading the charge to connect and engage our employees across borders.
How have the last few years changed Qualio for the long term?
​​The pandemic shed light on the value of integrating both speed and quality when it comes to driving availability of life-saving drugs and treatments – most notably, vaccines for COVID-19. As a result, many emerging life sciences companies – our customers – have doubled down on investing in technologies, such as eQMS, to help them accelerate innovation in a smart, safe way.
The changes and challenges over the last few years have actually positively impacted our business here at Qualio. In less than two years, we raised two rounds of funding to help life sciences companies more aggressively launch products for those who need them most. We've also doubled the size of our all remote team here at Qualio, and continued to expand our product portfolio to help life sciences companies launch and scale life-saving products faster than ever before.
What are the big milestones to come in the next few years for Qualio?
Over the last two years, we've proven that our core QMS business works and is fully capable of scaling. Our success here is a launching pad for the next phase of our growth. Our goal is to move beyond being a powerful software solution for our life sciences customers, and towards a platform that enables the industry as a whole to collaborate more successfully in launching and scaling life-saving products.
This long-term goal is perfectly aligned with our company mission and goal of powering 100,000 teams to launch and scale life-saving products on Qualio. Moving forward, we'll be doubling down on efforts to further connect the entire life sciences ecosystem.
What does leadership look like to you?
To me, leadership is around enabling people to succeed. That requires three things. First, you need to find the right people – those who have the right skills, want to succeed, and match your company values. Next you have to create the right environment. This means making sure that everyone feels like they belong, shares a sense of mutla purpose, and has enough psychological safety to lean in to their role and team. The last part is around sharing enough rich context so that the team is empowered to take ownership of the outcomes they own, and get the feedback they need to grow and succeed in their respective roles.
What is the best advice you have received in your career? What is the worst?
There is a lot of inherent risk when starting something new – whether it's a career change, starting a business, or building a new product. From the outside it's easy to think that other people know exactly what they are doing. And this can be paralyzing when you are first getting started.
That's why the best advice I ever received was someone telling me that nobody really knows all the answers, and there is no time like the present to get started. It's summed up well in this excerpt from a Steve Jobs interview in 1994.
"… everything around you that you call life was made up by people that were no smarter than you. And you can change it-you can influence it, you can build your own things that other people can use."
The worst advice I ever received was the opposite of this, and I heard it often when I was starting out.
What have been the most rewarding moments in your career?
There have been so many. However, the first one that really stands out prior to Qualio is when I got to work alongside a team of PhDs in drug development and manufacturing support shortly after graduating from studying pharmacy. I learned so much about the process of developing and scaling life saving products, and got to experience the highs/lows of quality management first hand in a mature company. The next is when the first ever customer started using Qualio and loved it. So much work had gone into that point, and it was incredibly rewarding to know that we were really helping them succeed.
What is one personal goal for the upcoming year?
I set a goal of joining a band and playing at least one gig this year. (I play guitar!)
How do you relax / decompress?
Outside of spending time with family and friends, reading is my go to activity when I'm taking time out to relax. I also enjoy Crossfit most days during the week as a way to stay physically active.
What do you enjoy most about the Medical Alley community?
I really enjoy the insights shared regularly around trends and what's happening in the industry