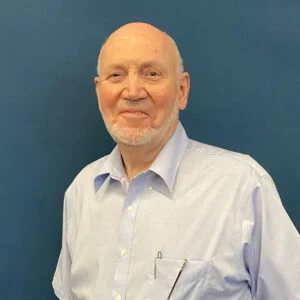 Give us ISurTec's elevator pitch.
We make devices more biofriendly.
What is one thing the Medical Alley community might be unaware of about ISurTec that you think would be good to know?
We are a privately-owned, debt-free operation living out our passion. We continue to grow from our strong technological foundation and know-how — a trail blazed by our founder beginning in the 1970's.
How have the last few years changed ISurTec for the long-term?
During the pandemic we gained a stronger appreciation for the medical community and the benefits that patients receive from it. It was amazing to see the community rally and thrive in the face of adversity. This literally energized us and motivates us to accelerate the growth of our business.
What are the big milestones to come in the next few years for ISurTec?
There will be a passing of the torch to the next generation, which is significant. You should watch for improvements and additions to our line of wet-lubricious coatings and primers, as well as new and exciting product introductions to address biofouling and resist device-centered infection. ISurTec also has a small (and growing!) tools and technologies program, which exercises our intellectual skills and properties in the broader LifeScience markets. Look for products here to support new cell and tissue-based therapies and more physiologically-relevant tissue models for drug screening.
What does leadership look like to you?
Good leadership is an invisible force, like magnetism.
What is the best advice you have received in your career? What is the worst?
Best: Trust and verify (Ronald Regan advice).
Worst: Be transparent with your realization that humans are not fully trustworthy.
What have been the most rewarding moments in your career?
The satisfaction of learning and doing new, non-obvious, and useful things.
What is one personal goal for the upcoming year?
To explore and develop our team's sense of purpose and meaning in their work, and to apparent progress in the transfer of my management duties to my heirs.
How do you relax / decompress?
Prayer and Bible study, yard and gardening work, U.S. Western movies.
What do you enjoy most about the Medical Alley community?
Connecting and developing mutually beneficial collaborations.