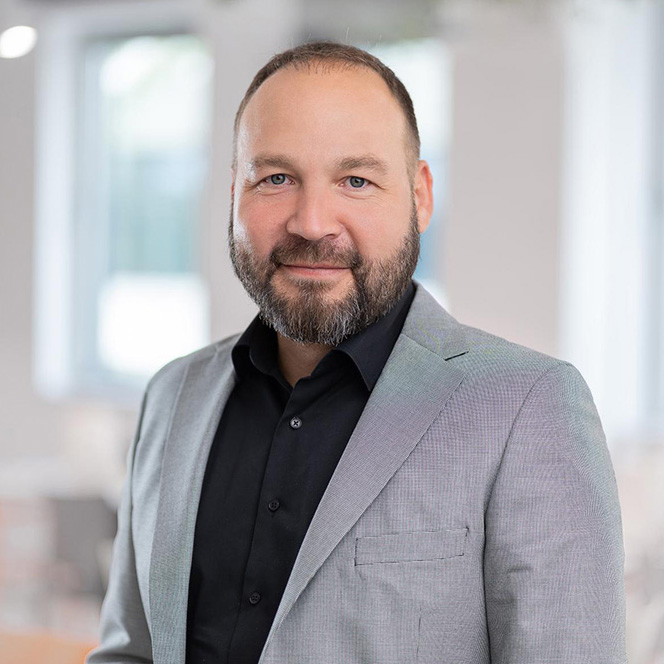 Nemanja Kovacev is a physician and software engineer with 15 years of combined medical and software development experience. He worked for years as a full-time orthopedic surgeon and as a part-time software engineer – the line between the two gradually became invisible as Nemanja ventured into digital health full-time. He acquired his Ph.D. title by defending a dissertation in the field of Orthopedic Surgery/Digital health at both the Faculty of Medicine and the Faculty of Technical Sciences, University of Novi Sad. He acquired the AI in Healthcare Specialization at Stanford University and is currently attending Executive MBA studies at the Quantic School of Business and Technology, Washington D.C.
Nemanja is the lead author and a co-author of national and international medical, engineering, and popular science papers. He has participated in national and international medical and IT conferences as a lecturer and as a session chair. Currently working as MedTech Expert at HTEC Group as well as a practicing Orthopedic and Trauma Surgeon.
Give us HTEC Group's elevator pitch.
HTEC Group is a global consulting, software engineering, and digital product development company that empowers the world's best high-tech companies, disruptive startups, and global enterprises with innovative product design and sophisticated engineering services. Our expertise in implementing digital solutions in the Healthcare industry is what excites us the most about Medical Alley and Minnesota – the overlap in our work with the innovation that is occurring in this ecosystem exudes great opportunity for collaboration. Our steady growth trajectory that has seen the company double its capacities year over year (there are over 2200 professionals working across 29 locations in 13 countries across the world) enables us to tackle even the most pressing technological challenges of today and partner with the boldest companies on the planet to engineer a better future. We are in Minnesota to help clients build an ecosystem that sits on the frontier of health innovation. We add significant value by helping companies realize and materialize visions that will make a positive impact on the world.
What is one thing the Medical Alley community might be unaware of about HTEC Group that you think would be good to know?
HTEC Group is not an ordinary service company in the Healthcare space. We have a dedicated team of domain, compliance, and engineering experts in the Healthcare and Life Sciences. Our Healthcare and Life Sciences Excellence team continuously monitors all the healthcare projects in our company, ensuring the highest quality and safety for our clients. With this group, our goal is to solve the most complex technological challenges across domains in healthcare, medical technology, biosciences, and more while maintaining the highest regulatory and compliance standards.
How have the last few years changed HTEC Group for the long term?
Since 2020 we have completed 5 strategic acquisitions, which helped us not only expand geographically but also deepen our expertise and broaden our offering with a full spectrum of digital product design and consulting services in addition to full-service enterprise-level engineering. In early 2022, HTEC received a $140M investment from Brighton Park Capital, which is a testament to the hard work of our employees and the transformative value we are providing to customers. With these funds, we continue to invest in our growth through acquisitions, create unparalleled career development opportunities for our people, and provide the best service to our customers.
What are the big milestones to come in the next few years for HTEC Group?
Specifically, our Healthcare and Life Sciences Excellence team is expanding our members and knowledge – many of our future milestones are grounded in global impact and growth. We want to position HTEC Group as the best technology and product development partner in HLS by offering development services that help the industry with product innovation in perpetuity and quality engineering at scale. This group is very passionate about solving complex business and technology challenges. We are working hard on the digital transformation of global healthcare to improve patient journeys and health outcomes. To understand each aspect of the problem we are solving, we are creating a cross-functional excellence team of technology, product, and industry experts. This approach, paired with following the most complex regulatory and compliance practices, allows us to solve the most complex challenges in developing medical devices, big data, data interoperability platforms, EHRs, genomics algorithms, command centers, and more.
What does leadership look like to you?
Fostering environments where people feel comfortable sharing their expertise and perspective. As part of a team of experts, everyone has something unique and diverse to bring forward. With that in mind, it is essential in almost any setting to ensure that you are leading by allowing others to lead. Innovation across healthcare and life sciences is inherently tricky – it is important that we have the presence of mind to lead well, listen well, and work together for progress.
What is the best advice you have received in your career? What is the worst?
The best advice I've received was never to stop learning and to be very persistent but cultured and polite. So far, I believe I have persisted in both. Regarding the worst advice, I honestly can't remember – perhaps that is a good thing, after all!
What have been the most rewarding moments in your career?
The most gratifying moment so far was when I first combined my medical and software engineering knowledge into a working app and saw the potential of scaling my ability to help patients. It was a very exciting and uplifting experience for me. Basically, that was the official start of my digital health journey. Now, 15+ years later, I'm still unlocking new ways to use this combination to benefit the industry and patients alike – it has been a fantastic journey.
What is one personal goal for the upcoming year?
I'm a life-long learner, so the biggest personal goal I am looking forward to in the next year is successfully completing my Executive MBA studies I started earlier this year.
How do you relax/decompress?
I spend time with my family on our boat on the Danube River in warm months or hiking when it's colder. I also play piano in my spare time, mostly jazz.
What do you enjoy most about the Medical Alley community?
There are many impressive pieces of the Medical Alley community. From a geographical perspective, one of the most notable things, and subsequently most enjoyable when interacting with others, is the sheer diversity of thought and closeness between individuals from different backgrounds across healthcare. Few places on earth, if any, allow for such easy communication between industry leaders. From what I have seen, this creates real change and continuously fosters new and innovative ideas. The longstanding infrastructure, deep and diverse knowledge and like-minded leaders make Medical Alley an incredible resource for us and many others.