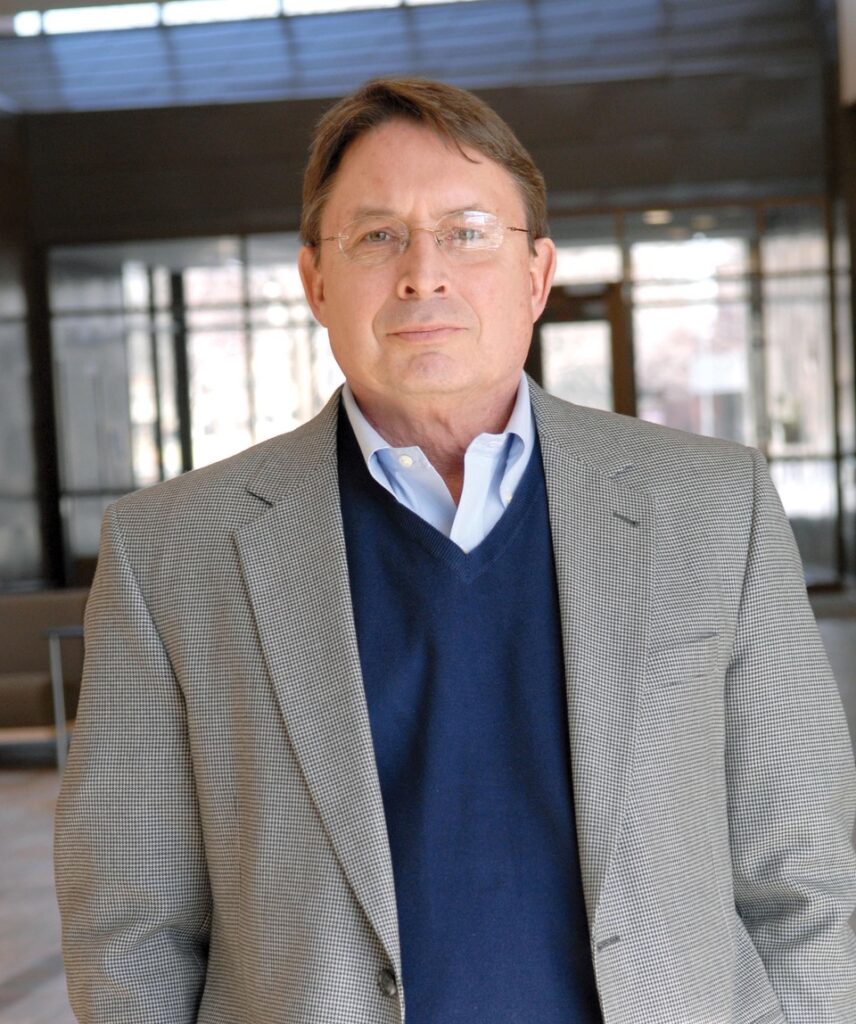 Dr. Batten has 30+ years of general management experience and 10+ years of experience leading molecular diagnostic development programs. He has held C-level roles with leading diagnostic companies and has been a founding member of four technology start-ups. He has been on the faculty of Harvard, Tufts and The Ohio State medical schools and holds a Ph.D. degree in Anatomy & Cell Biology from the Medical College of Virginia and completed his post-doctoral work at Harvard Medical School.
Give us GRIP Molecular's elevator pitch
GRIP Molecular's single-use biosensor and mobile app provides consumers accurate and actionable medical diagnostic information in minutes, anytime and anywhere, and integrates with telehealth platforms. The patented solid-state electronic technology does not require special equipment or chemical reagents, making the product easy to use. GRIP's first product simultaneously detects and characterizes the immune response to Covid-19, Influenza and other common respiratory disease infections. Based upon the successful outcomes of prior research, development is underway, and launch is anticipated in 2023.
Where is your company based?
St Paul, Minnesota
What led you to found GRIP Molecular?
I spent years researching a way to bring diagnostics out of the lab and closer to the patient. My curiosity led me to other researchers working on technologies that, when combined, offer the breakthrough I'd been looking for. I partnered with scientists at the University of Minnesota to develop a unique bioelectronic sensor with incredible sensitivity that is extremely easy to use and can be rapidly adjusted to diagnose new disease threats. Additionally, it can be produced inexpensively and in high volume. Once the patent rights were secured, GRIP Molecular was born.
What's the next big milestone for GRIP Molecular?
We are currently characterizing and optimizing the biosensor's performance to simultaneously detect and characterize the immune response to leading upper respiratory diseases, including COVID-19 and flu. This work is targeted for completion early next year. From there, we will commence product development on the path to commercial launch in mid-2023.
What about Medical Alley appeals to you?
I really enjoy the short days, freezing temperatures and deep snow during the winter. Seriously, the overall quality of life in the Twin Cities is hard to beat. In addition, there is a deep talent pool here for medical device startups. Added to that are all the resources that the University of Minnesota affords which make it an ideal place to start a medical device/biotech business.
Has COVID-19 changed the way you understand your company's focus and goals?
The COVID-19 pandemic has dramatically increased public awareness of the significant unmet needs associated with medical diagnostic testing. Simply the testing process takes too long and is plagued with inaccurate results. We experienced clinics and hospitals being overrun with sick patients. Initially out of necessity, telehealth interactions became accepted and popular. These dynamics have resulted in the desire for a highly accurate, at-home diagnostic test that facilitates telehealth interaction – and that is exactly GRIP Molecular intends to provide.
How do you balance leading a startup with your everyday life?
That is a very difficult question to answer. Start ups can become all consuming and if you feel that you are pursuing your true vocation like most passionate entrepreneurs do, it is your everyday life.
What's one thing people get wrong about startup life?
That intelligence translates into success. Not true. Having a passion and dream is foremost; and assembling a team of people with complementary skills that share your passion is second most important.
What's the best advice you received in your career? What's the worst?
Don't be afraid of failure. You have to fail first to realize true success. The worst is "if you build it they will come…". Know your customers and know what they need and want.
Register for the gBETA Medtech Virtual Pitch Night
Monday, November 16th | 4:00 PM CDT | Free
Join us for our virtual pitch night series and celebrate with us what gener8tor is grateful for.
These programs will culminate in gener8tor's first gBETA Pitch Series, "gener8tor is Grateful For…," which will highlight each of the companies via Pitch Night events taking place each night the week before Thanksgiving.
This series will be an opportunity to listen and learn more about the companies, network with the founders and other community members, and celebrate everything gener8tor is thankful for. You'll be inspired by the five-minute pitches from the Fall 2020 cohort companies!

Up and Running is an interview series with Medical Alley's early stage leaders on what they see as the future of healthcare and why their company is well-positioned to be part of it. Medical Alley Association's membership includes leaders in healthcare delivery, payment, technology, and policy, which gives us – and in turn, you – access to diverse perspectives on how healthcare is changing and what lies ahead.
Medical Alley is the global epicenter of health innovation and care; Up and Running, is meant to share insights and spark discussion. If you have a perspective on the future of healthcare, feel free to share it by reaching out to Jamie Oyen at joyen@medicalalley.org
If you're interested in the startup ecosystem or are a startup in need of support, contact Medical Alley Starts at www.medicalalleystarts.com