Bright Health
---
MINNEAPOLIS, Nov. 29, 2018 /PRNewswire/ — Bright Health, an insurance company that provides exclusive Care Partner Health Plans for everyday individuals at competitive prices, today announced it has raised $200 million in an oversubscribed Series C funding round. The financing includes two new investors, Declaration Partners and Meritech Capital, as well as existing investors Bessemer Venture Partners, Cross Creek Advisors, Flare Capital, Greenspring Associates, Greycroft Partners, New Enterprise Associates (NEA), Redpoint Ventures, and Town Hall Ventures.
Since early 2016, Bright Health has raised more than $440 million in three rounds of equity financing in pursuit of its vision of ushering in the next generation of healthcare through its proven Care Partner Health Plan model, delivering efficiency, predictability and cost savings to members. The Series C funding will grow the company's balance sheet and support ongoing expansion into new markets at a pace expected to exceed Bright Health's growth in 2019.
"Bright Health has continued to execute at a fast pace towards our goal of disrupting the old health care model that places insurers at odds with providers," said Bob Sheehy, Chief Executive Officer of Bright Health. "With our recently announced expansion, we will triple our geographic footprint in 2019. And Bright Health's current high re-enrollment rate shows that consumers are ready for this improved healthcare experience – especially when it is priced competitively. We are honored to welcome these long-term investors to the Bright Health community as we look forward to what's ahead for the company. We are just getting started."
"As a growth investment fund, Meritech is looking for opportunities to invest in fast growing sector leaders whose potential to use technology will enhance the customer experience of large populations," said Craig Sherman, Managing Director at Meritech Capital Partners. "Not only has Bright Health proved this is possible with its above average re-enrollment rates, but the data infrastructure that they are building has the potential to produce better health outcomes for millions of hardworking Americans and disrupt health insurance – and healthcare – as we have come to know and accept it."
Another new investor contributing fresh capital is Declaration Partners. Andrew Goldfarb of Declaration said, "Bright Health's differentiated model solves long-standing issues in healthcare and, most importantly, delivers high quality, integrated and affordable care to its growing membership. We are excited to support Bright Health through this next phase of the company's growth."
Mohamad Makhzoumi, General Partner and head of healthcare services and healthcare IT investing at NEA said, "I remain awestruck by the achievements that Bright Health has made since the Company's Series A financing in 2016. Bright Health is the entrant with the best chance of upsetting the staid status quo of the managed care industry. This financing positions the Company well to capitalize on its transformational medical cost management results. We are thrilled to continue partnering with Bob and the entire Bright Health team."
Launched in 2016, Bright Health's innovative Care Partner Health Plan Model works exclusively with one health system per market to offer superior, integrated care that removes the friction that has traditionally existed between payers and providers. This relationship allows for coordination of services and administration to optimize consumer and patient experience.
Offering both Individual and Family Plans (IFP) and Medicare Advantage (MA) plans, Bright Health can support consumers from childhood through retirement, allowing them to build lifelong relationships with their providers who in turn are invested in their long-term health outcomes.
About Bright Health
Bright Health provides quality health insurance for everyday individuals at competitive prices. Through its exclusive Care Partner Health Plans in local communities, Bright Health is reshaping how people and providers achieve better health together by making healthcare simpler, more affordable and personal. Bright Health currently offers a range of individual, family and Medicare Advantage plans in Alabama, Arizona, Colorado, New York City, Ohio and Tennessee via its website, call center, broker partners and through government websites as well as public health insurance exchanges. Bright Health co-founders include Bob Sheehy, former CEO of UnitedHealthcare; Kyle Rolfing, co-founder and former CEO of Definity Health and RedBrick Health; and Tom Valdivia, MD, MS, former chief health consumer officer of Definity Health. Learn more at www.brighthealthplan.com.
SOURCE Bright Health
---
6 Questions is a new interview series with Medical Alley leaders on the future of healthcare. Medical Alley Association's membership includes leaders in healthcare delivery, payment, technology, and policy, which gives us – and in turn, you – access to diverse perspectives on how healthcare is changing and what lies ahead.
Medical Alley is the global epicenter of health innovation and care; 6 Questions, is meant to share insights and spark discussion. If you have a perspective on the future of healthcare, feel free to share it by reaching out to Frank Jaskulke, Vice President of Intelligence at fjaskulke@medicalalley.org
This interview with Kyle Rolfing, President & Co-Founder of Bright Health, has been lightly edited for clarity and length.To see more, click the button below.
6 Questions Series
Will the future of healthcare be most significantly defined by reigning in costs or accelerating outcomes? 
Both, and the key to both reigning in costs and improving outcomes will be addressing waste and redundancy. That's one of the things we're most proud about at Bright Health. Addressing waste and redundancy is at the center of the Bright Health Care Partner Health Plan model.  By partnering with one health system per market, we are able to streamline the process of approvals and referrals, reduce duplicate and/or unnecessary testing, and ultimately enhance our providers' ability to deliver coordinated care across their systems. This next generation health plan cuts down on time and money while also delivering better healthcare.
What is the definition of value in healthcare today and what should it be?
In any other industry, value is defined by the consumer. In healthcare that hasn't been the case for a long time. Consumers should be defining value in healthcare like any other industry, and we are beginning to see a shift in that direction.
For example, we know that affordability is a huge issue for consumers and healthcare is simply not affordable for many of them.  In addition, for the cost they are paying, they expect to have high quality, convenient service, and our fragmented healthcare system is a long way from delivering that. But there are signs we are headed in the right direction – finding ways to provide high-quality, more affordable healthcare to the majority of hard-working Americans is our priority #1 at Bright Health.
What's the biggest "blind spot" in healthcare today?
The biggest "blind spot" is the lack of focus on the consumer as the customer. The fee-for-service relationship between payers and providers results in fragmented care that treats pieces and parts rather than the whole person.
Value-based care, which is the goal of the Bright Health model, does treat the whole person, optimizes health outcomes and is critical to redefining the system as consumer-centric.
What's your company's or sector's biggest "blind spot?"
This answer is the same as above, and it captures why Bright Health is pioneering a new Care Partner Health Plan model. By working with one health system in each market, we remove the friction that has traditionally existed between payers and providers, resulting in an integrated, streamlined experience for the consumer.
Why is a presence in Medical Alley, critical to your company?
Talent is the most important factor in success. Our decision to be headquartered in Minneapolis was intentional because of the immense healthcare talent that exists here. Minnesota has healthcare industry leaders like Medtronic, Mayo Clinic, United Healthcare, and Boston Scientific, among others. In addition, you have companies like General Mills and Target who are at the intersection of healthcare and the consumer. Given the focus of our company – on providing the best consumer healthcare experience – we think being able to draw from these talent pools has been a huge contributor to our early success.
What is the one thing, other than time or money, you wish you had more of?
Speed. We have been fortunate with the great talent we've been able to attract as well as the strength of our Care Partners. This combination has allowed us to prove that our model works out of the gate. As a result, we've been able to attract top investors and have access to plenty of capital: we expanded from 1 market to 3 in the first year and are adding 12 new markets this year. But we really want to get this solution out to as many consumers as quickly as we can because we know it's so needed in the marketplace.
Learn more about Bright Health by visiting their website at brighthealthplan.com
Curious About Value-Based Care?
Attend the November 6th Leading the Conversation: Value-Based Care, taking place at The Hutton House in Minneapolis, MN.
Learn More & Register
---
Medibio Clinical Study Shows Over 20% Improvement to Current Diagnostic Standard

Mental-health startup Learn to Live raises $4.5M more to expand

Bright Health Announces Arizona Product Expansion with Addition of Individual Health Plans in Maricopa and Pima Counties in 2019

How Mayo Clinic tower expansion evolved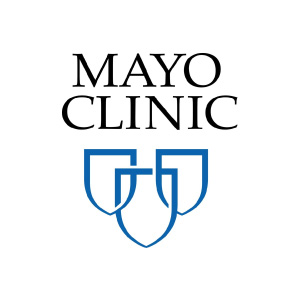 Research center opens at UMN, simplifying research development


Cellanyx Publishes Details of Novel, First-in-Class Live Tumor Cell Phenotypic Test to Risk-Stratify Aggressive Vs. Indolent Disease Risk in Solid Tumors

Developed at the U, wiring jaws without the wires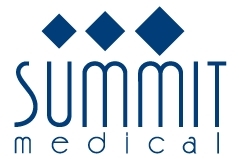 Some startup insurers are ditching the deductible
To Revive Medical Device Innovation, Simply Say 'Yea'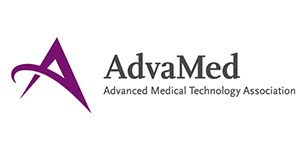 How Artificial Intelligence Is Changing the Way We Look at Food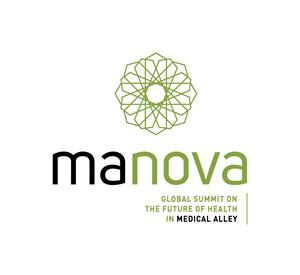 ---
Protolabs CEO Vicki Holt talks about MANOVA conference and how her company is growing

Medtronic touts 1-year Arctic Front cryoballoon study data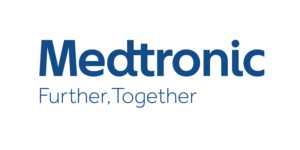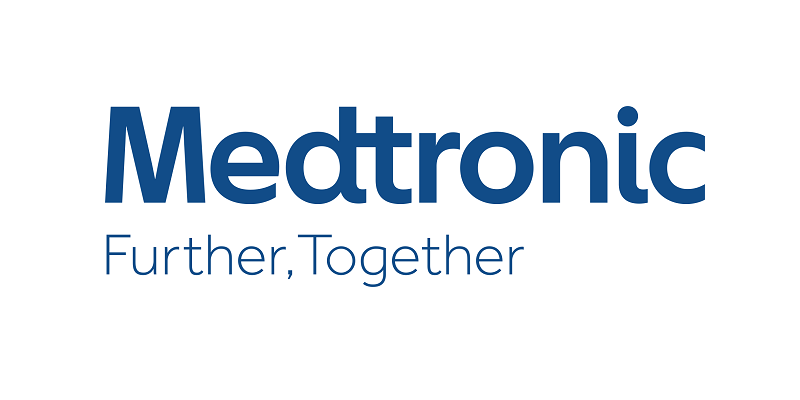 Philips receives U.S. FDA 510(k) clearance for its Ingenia Elition MR solution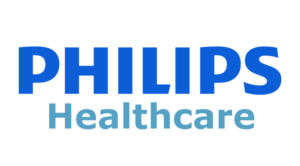 AtriCure Announces Completion of Patient Enrollment in the CONVERGE IDE Clinical Trial

Bright Health Earns Prestigious URAC Accreditation for Health Plan with Health Insurance Marketplace

Boston Scientific, Medtronic fill venture funding gap for med-tech startups

Southeast Minnesota Angel Fund Reaches $2M Fundraising Goal, Backs Mayo Spin-Off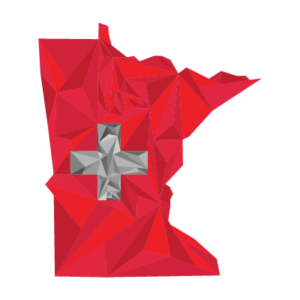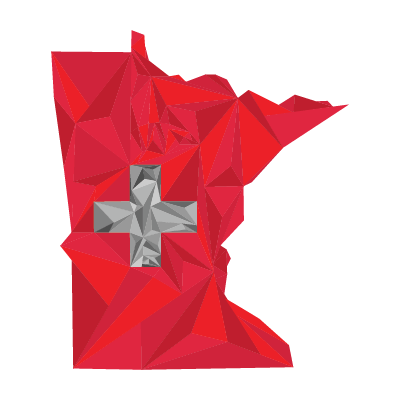 CHF Solutions takes Aquadex manufacturing in-house

Teleflex launches CleanSweep closed suction ventilation study


Microbiologics names Ellingson as Director of Business Development

---
Mayo Clinic names Farrugia as new CEO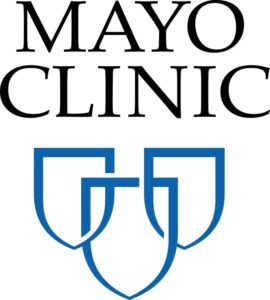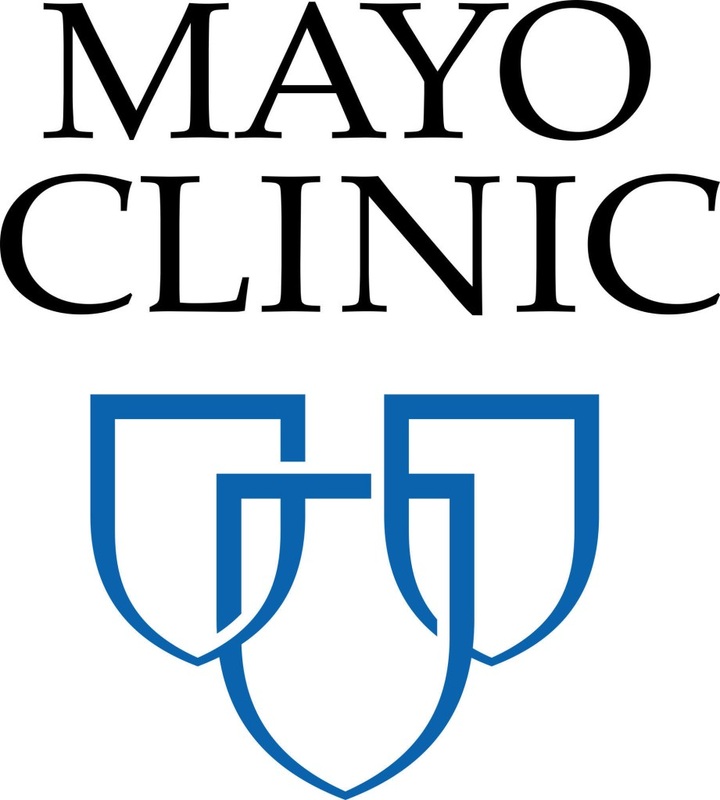 University of Minnesota reports breakthrough in 3-D printing for spinal cord repair


Takeda is banking on a SuperTarget-sized biologic plant in Brooklyn Park

Medtronic launches In.Pact Admiral drug-coated balloon in Japan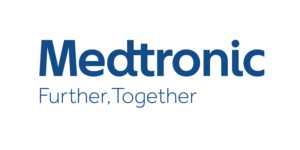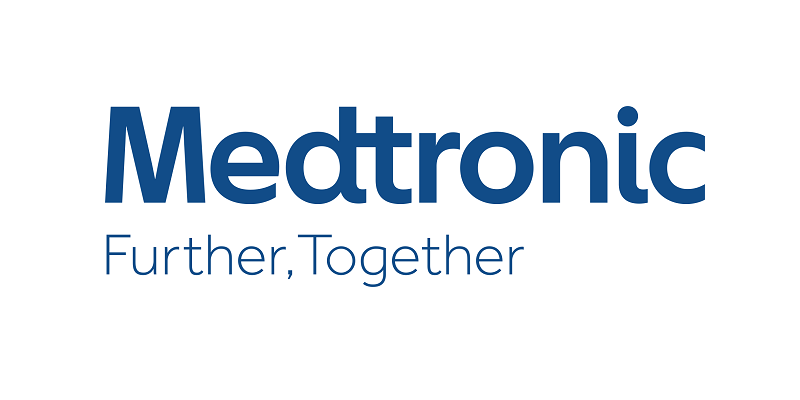 Mayo Clinic again ranked nation's top hospital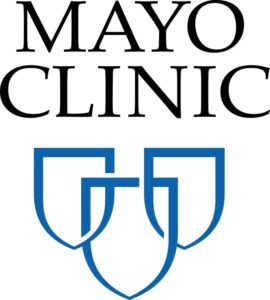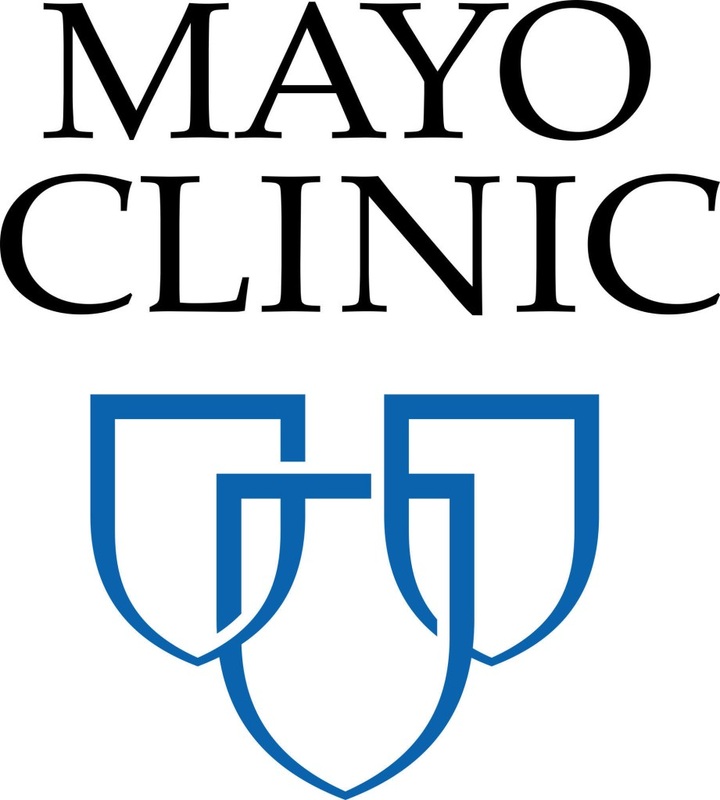 Minneapolis Health IT Co. Sansoro Health Raises $8M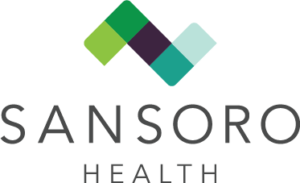 How Pharmacogenomics Is Improving American Healthcare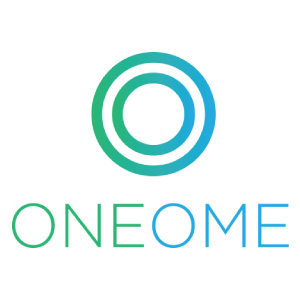 This startup is daring to bring on-demand services to health insurance
Bright Health to Enter New York City Medicare Advantage Market in Partnership with Mount Sinai Health Partners

Dambisa Moyo, Mildstorm CEO, elected to 3M board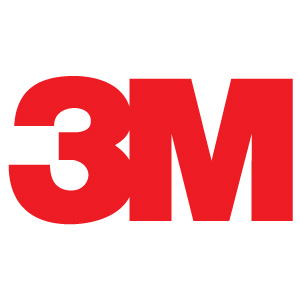 Ancor Capital Partners Sells WellSpring Pharma Services, Inc.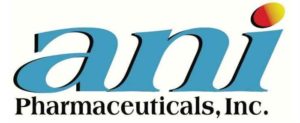 Celcuity Reports Second Quarter 2018 Financial Results

Admedus extends successful distribution deal for medication delivery pumps

Fusionetics Closes Capital Investment from Stella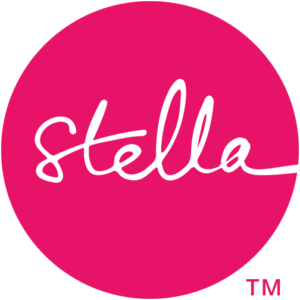 TE Connectivity beats the Street on Q3 results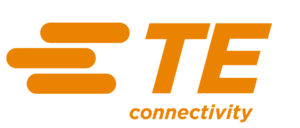 The Microbiome Therapeutics Innovation Group Announces Coalition Formation and Leadership Team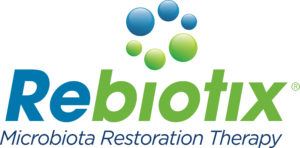 Electromed, Inc. Announces Results of an Independent Clinical Study: Bronchiectasis Exacerbations Reduced, Lung Function Stabilized with SmartVest®

---
Implantable Organ Developer Miromatrix Medical Raises $15.7M


Minnesota health tech company accepted to world's largest tech incubator, Station F in Paris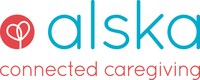 Relievant Announces First Commercial Intracept Procedures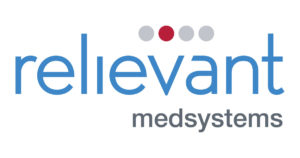 Abbott Receives FDA Approval for Next-Generation MitraClip® Device To Treat People With Leaky Heart Valves


Inspire Medical CEO on going public, ramping up growth and ringing the stock-exchange bell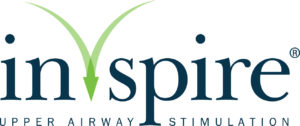 Vyriad Announces Collaboration with Merck KGaA, Darmstadt, Germany, and Pfizer to Evaluate Oncolytic Virus, Voyager-V1, in Combination with Anti-PD-L1 Antibody, Avelumab, in Phase 1 Clinical Study for Metastatic Colorectal Cancer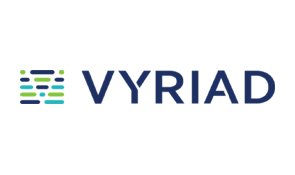 Netherlands-based Haga Teaching Hospital partners with physIQ and VitalConnect to continuously monitor cancer patients during treatment

Bright Health to expand its Obamacare footprint in 9 new markets

Why convergence is part of the future of healthcare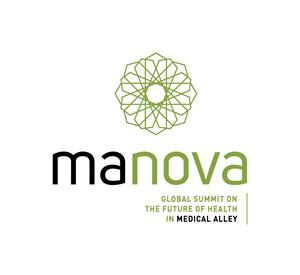 Bio-Techne Scales Antibody Validation Initiative Using CRISPR Gene Editing Technology Across a Broad Spectrum of Targets

Trio of Minnesota Stem Cell Startups Receive State-Funded Commercialization Grants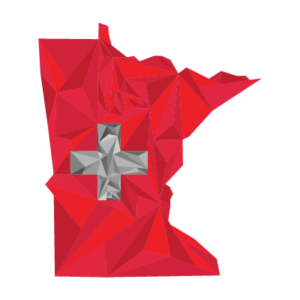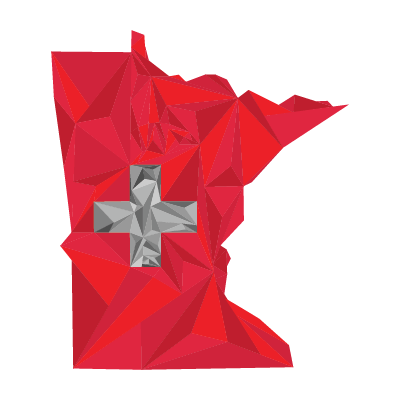 CHF Solutions enters the German marketplace

Medibio Submits FDA De Novo Application

Pelican BioThermal Announces Availability of its New CoolPall™ Flex Bulk Shipper System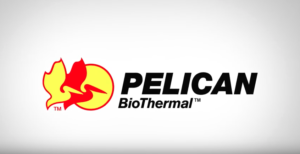 How the Didgeridoo and Physical Therapy Inspired a Local Sleep Startup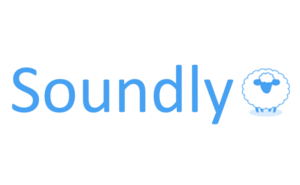 Med Tech Company Launches Clothing Line That Protects The Skin Of "Butterfly" Children 

Humanetics Awarded Patent for Oral Drug to Protect Warfighters and First Responders from Radiation Exposure

Zipnosis Earns Surescripts® Certification to Strengthen Physician Workflows and Enhance Physician Experience

---
Bright Health Announces Rollout of Supplemental Coverage Package for its Colorado Customers

Upsher-Smith Enters Into Exclusive Marketing And Distribution Agreement For Six Ophthalmic/Otic ANDAs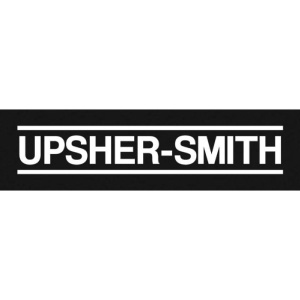 Study: Finacial Impact of Virtual Care Patient Acquisition For Health System

Why 3M Is an Effective Innovator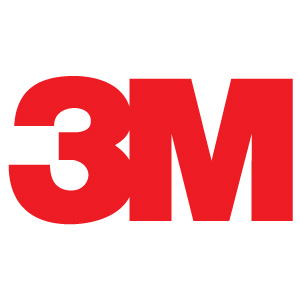 Spineology Rampart One™ Standard ALIF Interbody Fusion System Gains FDA Clearance for Stand-Alone Use

Tactile Medical Acquires Intellectual Property Rights Related to Pneumatic Compression Device Technology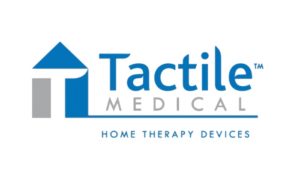 Exact Sciences, Mayo Clinic say they've developed blood test for liver cancer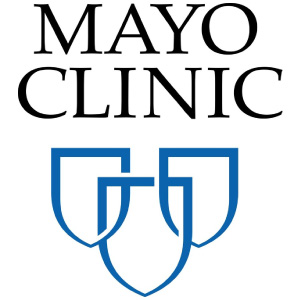 Interoperability in Real Life: Practical Ways to Leverage APIs & Transform Healthcare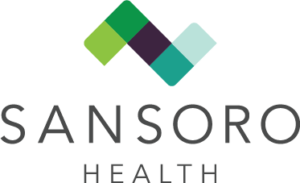 Abbott is developing a dual-chamber leadless pacer


AtriCure and Baheal Group Establish Partnership and China Distribution Agreement

Medtronic CEO Ishrak shows off 'disruptive' products to CNBC's Jim Cramer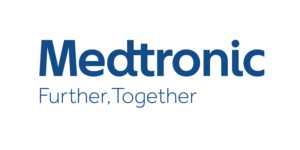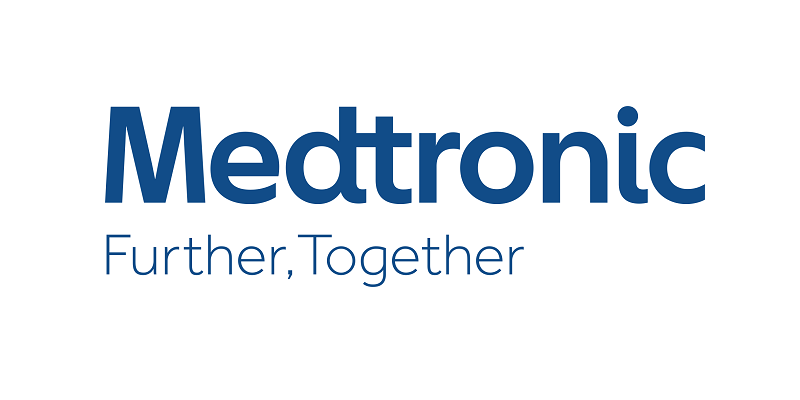 Biomerics Acquires FutureMatrix Interventional

Mayo Clinic Spinoff Ambient Closing on $1.5M


Second Major Study Demonstrates Superiority of ClearGuard® HD Antimicrobial Barrier Caps

Cleveland Clinic spinoff develops mouthguard that accesses concussion effects

---
Startup Developing Device to Reduce Threat of Stroke in Heart Procedures

Michael Langley to retire as CEO of Greater MSP

Minnesota Companies Climb on New Fortune 500 List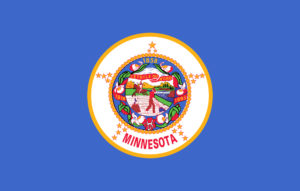 Lead By Medical Sales, Minnesota Exports at $5.3 Billion in First Quarter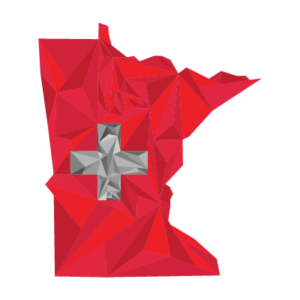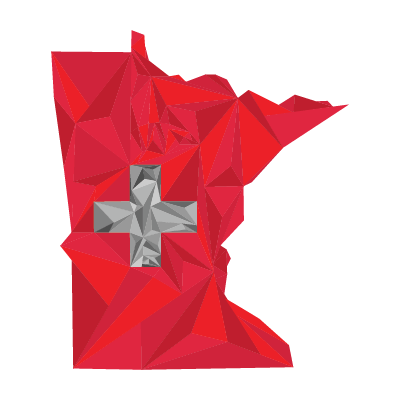 U of M brain implant calms tremors


Mayo Clinic Kicks Off Massive 'Biobank' Project to Invigorate Individualized Medicine Research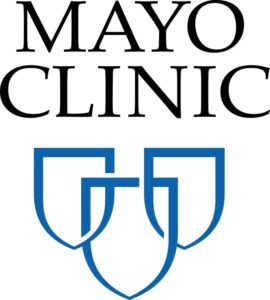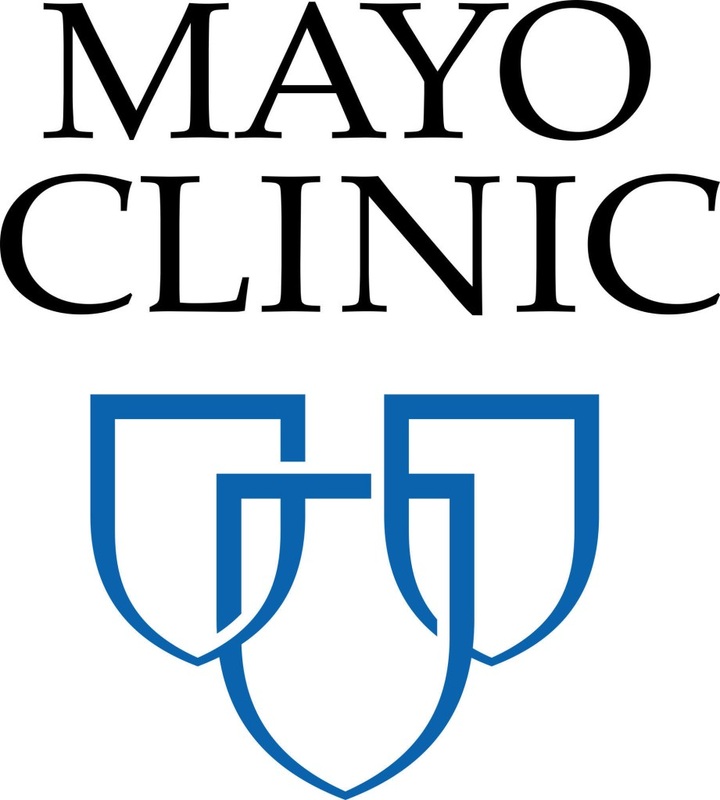 Newest Generation of Leading Heart Stent is now Approved in the US For People with Coronary Artery Disease


8 companies commercializing transcatheter mitral valve replacements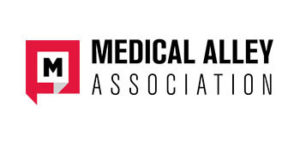 World's Leading Digital Adherence Researchers Choose MyMeds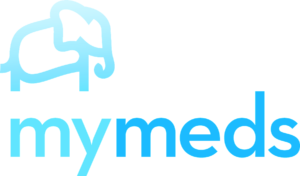 Study: Patient Acquisition Provides Sustainable Financial Model for Health Systems Deploying Virtual Care

OneOme Expands its Comprehensive Pharmacogenomic Test Offering with New Genes and Medications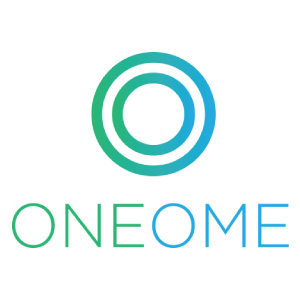 Nortech Systems Announces Two New Board Members: Jay D. Miller & Dr. Steven Rosenstone

Future looks bright for startup insurer Bright Health

Diversified Plastics expands sales engineer and technical support team
---
Spring came just in time for the 2018 Medical Alley Annual Meeting, held on April 24 at the Depot MPLS. Over 750 Medical Alley members – sans winter coats – joined together to celebrate a stellar year that was for our community and to look ahead at what's to come in the global epicenter of health innovation and care.
After a great networking and exhibition time, attendees made their way inside the beautiful dining hall for the evening's program, kicked off by CEO Clay Wilemon of naming sponsor DevicePharm.
In his annual "State of Medical Alley" speech, Medical Alley Association President and CEO, Shaye Mandle, spoke passionately about the level of care and the quality of solutions coming from Medical Alley companies. Mandle repeatedly reminded the audience that the life-changing work that comes from Medical Alley is a direct result of their efforts and that the world is a demonstrably better place because of their dedication.
After Mandle's address, we honored this year's Alley Award winners, chosen for going above and beyond to show the world that the most meaningful advances in health happen right here in Medical Alley. The winners were Bright Health, OneOme, RoverMed, Stemonix, and State Senate Majority Leader Paul Gazelka, all of whom were richly deserving of the recognition.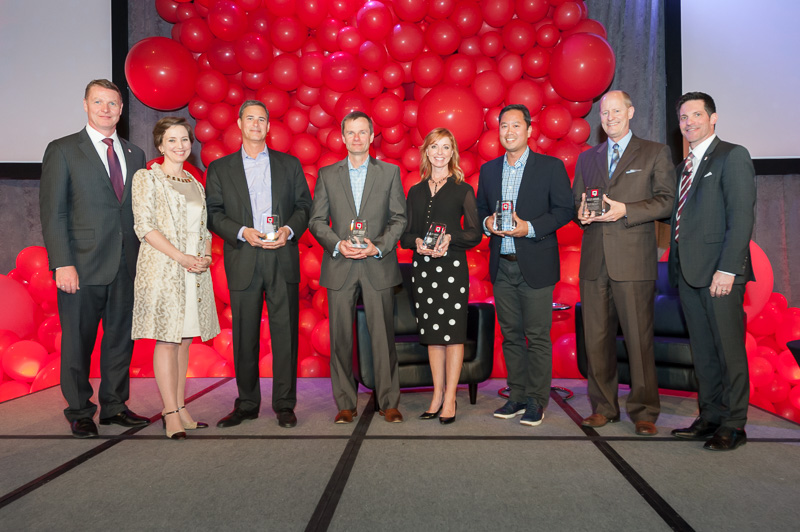 To round out the evening, Tony Miller, Founder and CEO of Bind, the on-demand healthcare startup that is reshaping the way consumers think of insurance, joined Mandle on stage for the evening's keynote fireside chat. Mr. Miller drew on a career's worth of experience watching the modern insurance landscape take shape – and doing some of that shaping himself – to explain to a rapt crowd why the current status quo wasn't going to stay for much longer. From his life-changing brush with medical school to his passion for truly disruptive ideas in unexpected places, Miller gave the audience an engaging look at why he believes the future of health care is consumer-driven and how companies should be preparing themselves now for the change.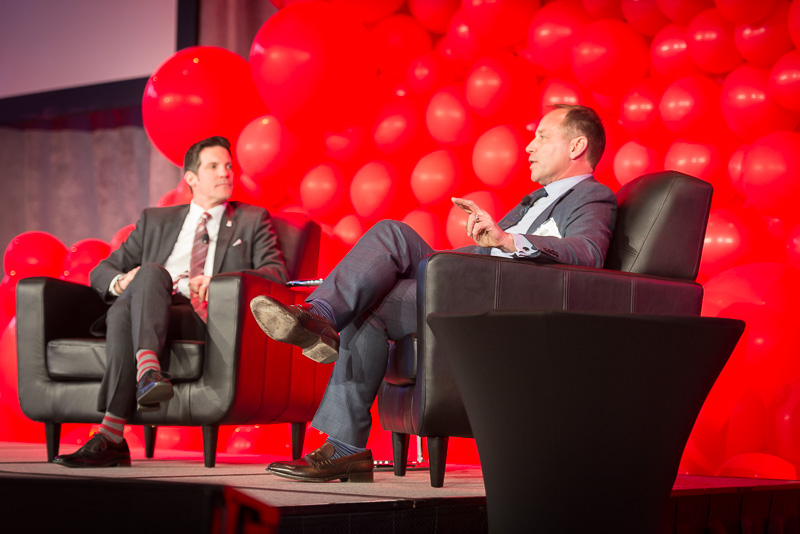 We are so grateful to everyone who was able to come to this year's Annual Meeting and to the sponsors who made it all possible. Medical Alley truly is the global epicenter of health innovation and care, but that is only true because of the passion and effort of our membership.
See you next year!
View all photos from the event
Photo Gallery
---
Investment in Medical Alley has doubled over the last five years, reaching more than $700 million in 2017. The state's share of total venture capital investment increased from 28th in 2016 to 15th in 2017.
What is driving this increase? Here are four trends that help explain the increase:
1) Healthcare is a Multifaceted Problem, Minnesota Companies Offer Multifaceted Solutions
Known for leadership in medical devices, Medical Alley is also leading in other aspects of healthcare innovation.
Innovative startups like Bright Health and Zipnosis are pioneering new models of care, and established firms like UnitedHealth Group and Blue Cross and Blue Shield of Minnesota are backing dozens of firms working to disrupt the status quo in healthcare.
Personalized medicine is a reality through companies like OneOme, Recombinetics, and Stemonix. Research from Mayo Clinic and the University of Minnesota is making cures once thought impossible a reality.
Medical Alley's diversity has positioned the ecosystem to address the breadth of complex issues with novel solutions. In the first quarter of 2018 30 percent of the companies raising money were digital health, 23 percent were biopharma, and 47 percent were medical device.
2) Innovations Made in Minnesota are Staying Local For Their Growth Phase
Rochester, Minnesota, the home of the #1 hospital in the US, Mayo Clinic, is an emerging hotbed of healthcare startups. Drawing on world-leading clinicians, companies are rapidly finding their product-market fit.
A recent report from Chartio's Tim Miller found that growth in Plymouth, Minnetonka, and Rochester is driving Minnesota's improvement in venture capital market share.
In the past, much of the innovation developed by the Mayo Clinic ended up outside of Rochester, but recent efforts have turned this around, with more innovations incubating right in the clinic's backyard. The work of Mayo Clinic Ventures, Collider, and the BioBusiness Center has made this transformation possible.
3) Exits Recycling Capital into New Deals
Industry leaders have observed that the dearth of exits has held back growth nationwide. But from 2012 to 2016 Minnesota led Midwestern exit productivity with 44 exits. 2017 saw exits for Upsher-Smith, Entellus Medical and three others that generated almost . 2018 has seen a pair of exits already, ABILITY Networks and NxThera, which returned $1.6 billion to investors. A third, Inspire Medical Systems' IPO, is in the works.
Healthy returns are proof of the vitality of the Medical Alley community; refilling the coffers of investors will set the stage for continued success.
4) Capital Efficiency: Money Goes Further Here
A dollar is a dollar anywhere in the US, but in Medical Alley, it gets you more. Ping Yeh, CEO of biotech startup, Stemonix, said it in the March issue of Site Selection "A million dollars here is going to last at least six times [longer than] it would in parts of California." Capital efficiency means you need less to start, less to continue, and less to generate ROI. Lower cost of rent, consulting, and other inputs reduces the amount of capital needed.
Affordability is not the only driver of efficiency in Medical Alley, in fact the biggest drivers may be domain expertise and strong networks. Expertise in clinical trials and regulatory affairs results in PMAs approved 6 months faster than anywhere else. Strong business networks mean finding an advisor or consultant is a snap. These efficiencies stack, accelerating time-to-market and lowering capital expenditure.
Startups are Hard, Medical Alley's Entrepreneurs are Making Them Easier.
No one would deny that starting a company, raising capital, and building to an exit is hard. It may even be harder today than in the past. But the data coming out about Medical Alley is clear: entrepreneurs here are finding solutions to the biggest healthcare problems and to the challenges of starting and growing a company.
Want to know more about Medical Alley's leadership in healthcare innovation? Visit https://www.medicalalley.org/
---