Abbott
---
Boston Scientific Announces Recommended Offer to Acquire BTG plc.

HHS Deputy Secretary Hargan Announces DSIIS Participants and First Meeting Date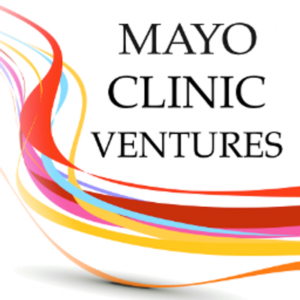 Medtronic to Acquire Nutrino Health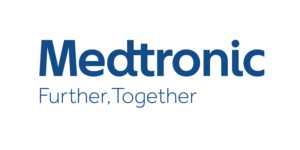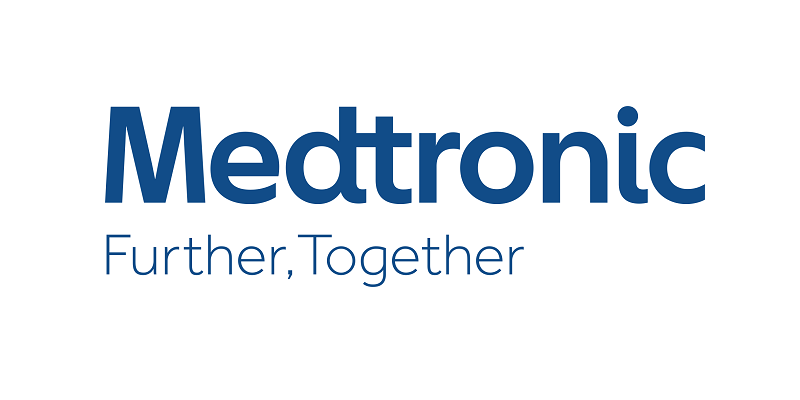 Biotech company DiaMedica sets IPO terms to rake in up to $20M

Confirm Rx: PopSci's 'Best of 2018'


Bracelets That Help Kick Bad Habits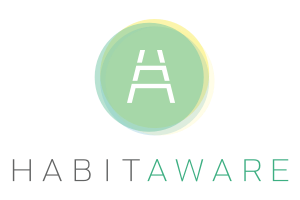 ANI Pharmaceuticals, Inc. Ranked Number 366 Fastest Growing Company in North America on Deloitte's 2018 Technology Fast 500™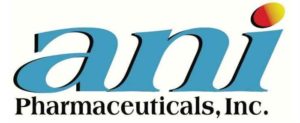 Cantel Medical To Acquire Omnia For Europe Expansion

2018 CFO of the Year: Brian Mower, Medibio

Farm animals may soon get new features through gene editing

Blue Cross CEO Craig Samitt wants to be a disruptor for health care; here's what that means for the Blues

Admedus reports $6.3 million revenues amid $12.7 million Star Bright backing

For Mayo scientist, spinal-injury research is personal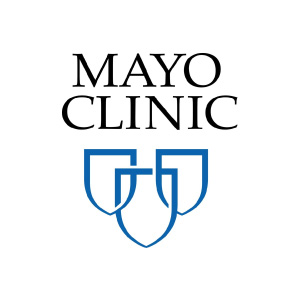 In the Fight Against Cancer, Sleeping Beauty Awakens


NHS clinical trial could pave the way for new depression treatment

NeuroOne Medical Technologies Corporation Announces Appointments to Artificial Intelligence Advisory Board

Mainstay Medical announces headline results from ReActiv8-B clinical study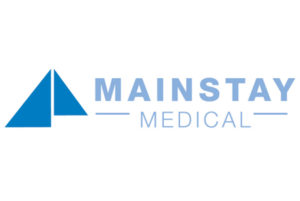 Mayo partnership aims to teach digital stethoscope to detect heart trouble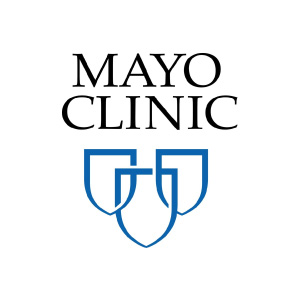 Pursuit Vascular Announces Patent Notice of Allowance for its ClearGuard HD Antimicrobial Barrier Caps

Hill-Rom announces executive appointments

Our View: Mayo Clinic's growth is good news for Rochester and state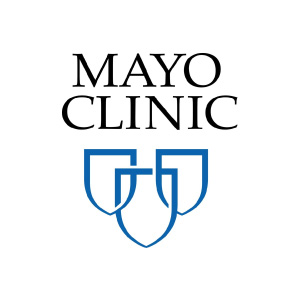 ---
Governor Dayton Proclaims "Earl Bakken Day" in Minnesota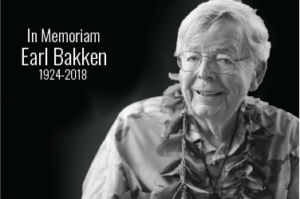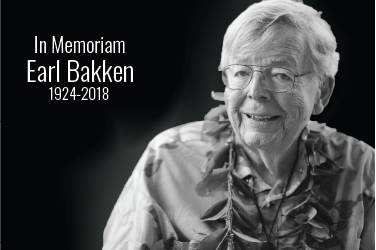 NeoChord raises $25m in Series D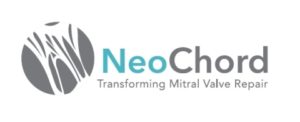 Fairview Launches Innovative Workplace Behavioral Health Service for Employers

CardioMech Appoints Richard Nehm as President and CEO, and Mark Novotny as Chairman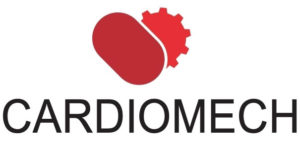 With new FDA clearance, Abbott Freestyle Libre users can ditch handheld readers for an app


Eight New Operating Rooms Opening At Mayo Mankato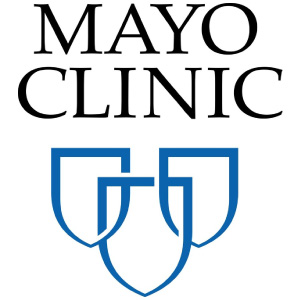 Medtronic touts five-year data for In.Pact Admiral drug-coated balloon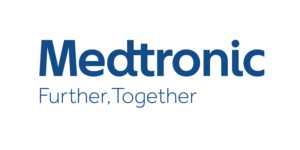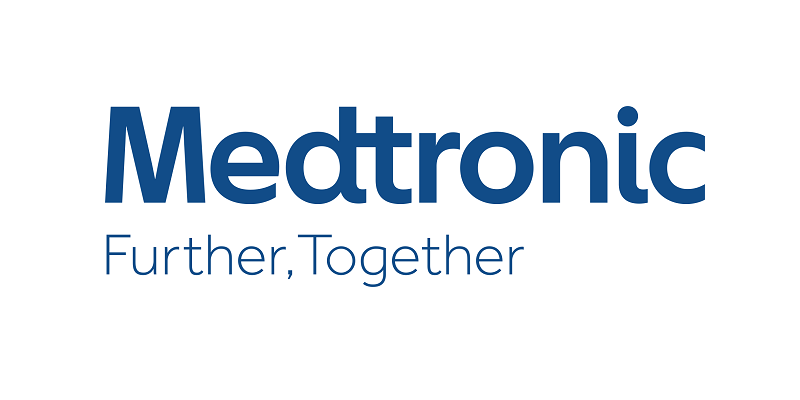 Boston Scientific's Eluvia drug-eluting stent succeeds in long lesions

Lars Rasmussen steps down as CEO of Coloplast A/S

Democrats flip medtech-heavy Minnesota House seats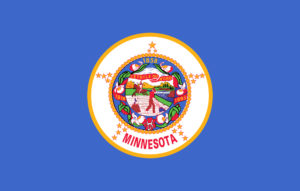 Trump's trade war and the midterms: Views from two Heartland districts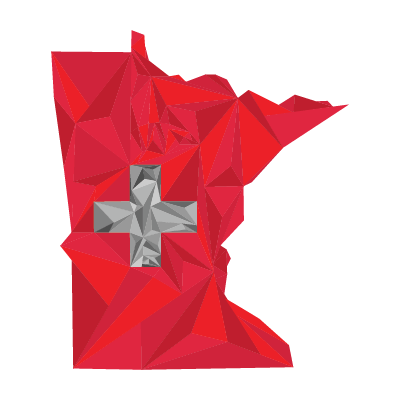 CMS Grants Outpatient Pass-through Payment to the remedē® System for the Treatment of Central Sleep Apnea
FDA, DoD formalize medical product development deal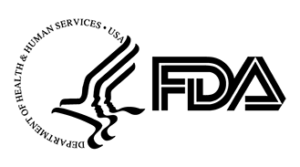 Adhesive Innovation Helps Clinicians Confidently Meet the Most Challenging Demands of Critical Tube Securement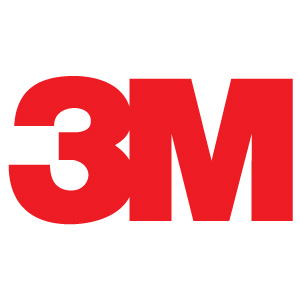 ProMed to host 30th anniversary open house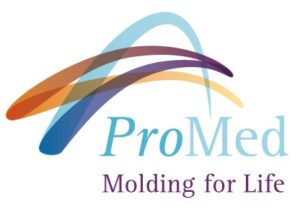 ANI Pharmaceuticals Reports Third Quarter and Year-To-Date 2018 Results and Reaffirms Guidance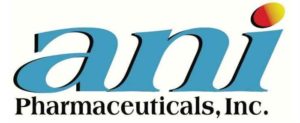 Medical Device Startup HeartHero Announces Agreement With Vivaquant

Cool Offices: Bright Research aims for 'hip' style in downtown space

Tigger Is a Puppy With Prosthetics — And He's About To Help Kids With Prosthetics, Too! (*Tear*)

---
Myant announces textile computing collaboration with Mayo Clinic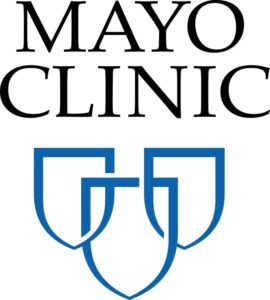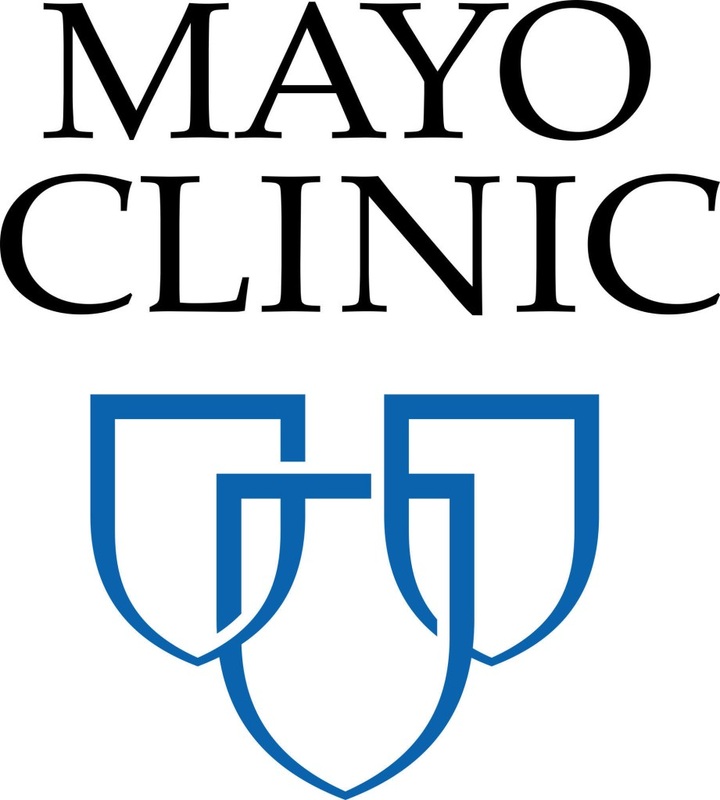 gBETA Medtech Accelerator – Filling a Critical Gap for Start-Ups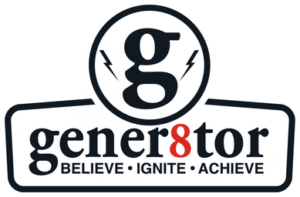 Finalists Selected for Minnesota High Tech Association's 2018 Tekne Awards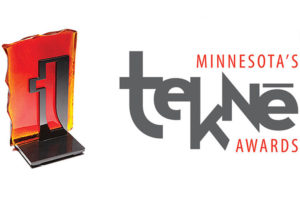 SPR Therapeutics Awarded $10M From U.S. Department of Defense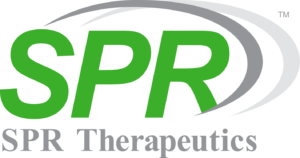 New Device Makes Early Lung Cancer Detection Possible

Q&A: Andy Slavitt and Mark Addicks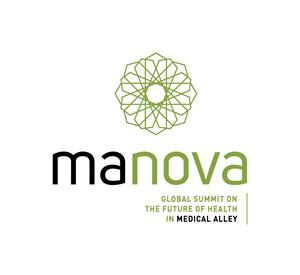 Abbott's next-gen FreeStyle Libre wins CE Mark


Minnetronix Neuro Successfully Completes First Clinical Study in Hemorrhagic Stroke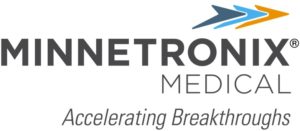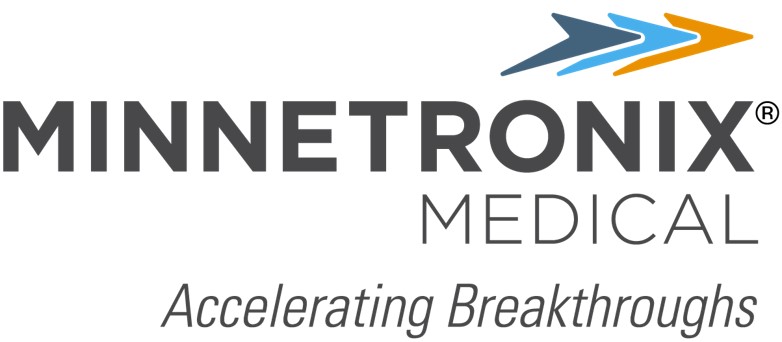 Ecolab Obtains First-to-Market EPA-Registered Laundry Disinfectant Claim against Clostridium difficile


SPR Therapeutics Announces First Use of SPRINT extensa Dual-lead Peripheral Nerve Stimulation System to Treat Low Back Pain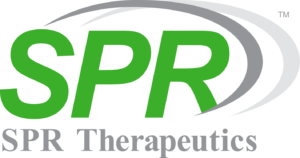 New Clinical Data Shows Decreased Catheter-Related Infection Risk with Use of SecurAcath

Humanetics Corporation Presents Data on New Drug to Prevent Radiation Injury

Baylor, Rebiotix Find Patient Microbiome Signatures That Differentiate Disease States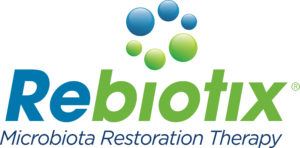 Pursuit Vascular Outlines Expansion Plans

CathVision Receives ISO 13485:2016 Certification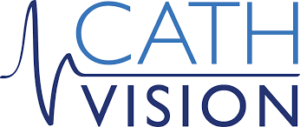 New Mayo Clinic GeneGuide DNA testing application provides genetic testing, insights backed by Mayo Clinic expertise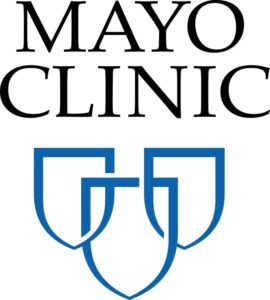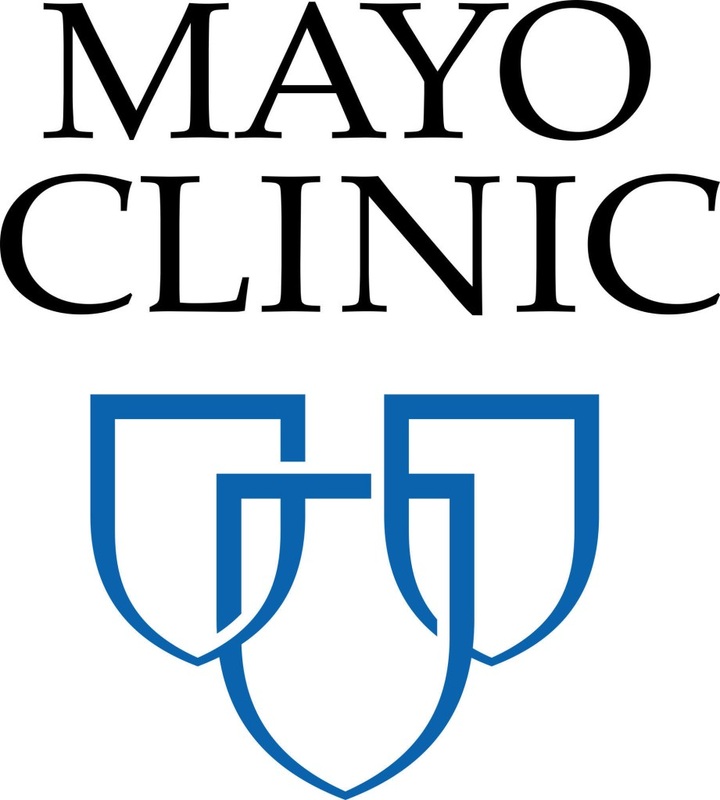 Be The Match BioTherapies® and Cryoport Announce Strategic Partnership to Deliver Integrated End-to-End Supply Chain Services to the Cell and Gene Therapy Industry

Are interoperability and innovation possible in the age of EHRs?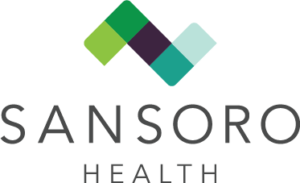 ---
NeoChord Announces Successful Completion of First Beating Heart Repair Procedures in China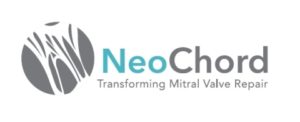 Mayo Clinic researchers identify a potential new approach to treat HER2 positive breast cancer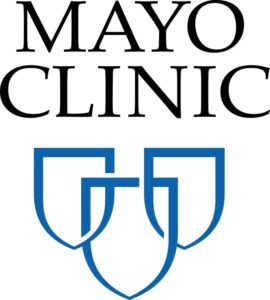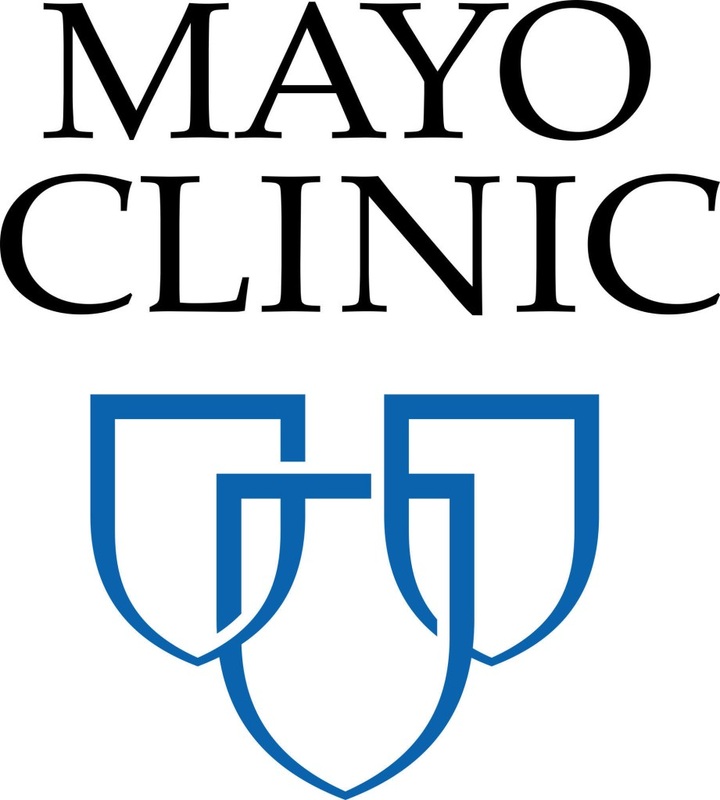 Abbott wins Aetna nod for Proclaim neurostim in chronic pain


Researchers 3D print prototype for 'bionic eye'


Med-tech company raises $10.3 million for obesity device 

Cantel Medical to consolidate Minnesota operations

First endocardial mapping of the left ventricle using the AdvisorTM HD Grid Catheter in a patient with a mitral valve clip

Ceterix Ortho wins expanded FDA nod for NovoStitch Pro

Mobile health care company treats more than just the sick

Mayo-backed Resoundant gains traction with tool to diagnose liver disease

Biothera Pharmaceuticals Announces Immuno-Oncology Clinical Trial Collaboration with AstraZeneca

Lindsey Hagan Joins Medibio as VP for Integrated Health Systems

Collagen Solutions adds COO and CBO to its board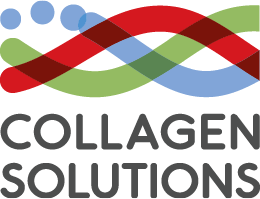 ---
Behavioral-health startup Praestan raises $12 million

Boston Scientific-Backed gBeta Accelerator Picks 6 New Startups

Abbott's Freestyle Libre 14 Day Flash Glucose Monitoring System Now Approved in U.S.

Mouse Engineered at UMN Brings in $1 Million

New Speakers Announced for Inaugural Global Health Conference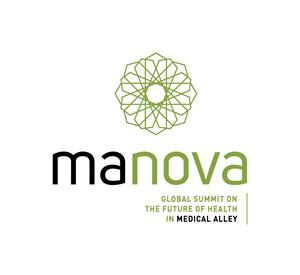 Breakthroughs in Portable Diagnostic Tests to Be Presented in a Special Competition at the 70th AACC Annual Scientific Meeting

Flywheel and Google Partner to Deliver Industry's First Cloud-based MRI Research Center at Columbia University

The Future of Abbott's Electrophysiology Business

Masonic Cancer Center, University of Minnesota Receives 'Outstanding' Rating from the National Cancer Institute

Medicalchain partners with the Mayo Clinic

Medtronic Announces Paurvi Bhatt as President of Medtronic Foundation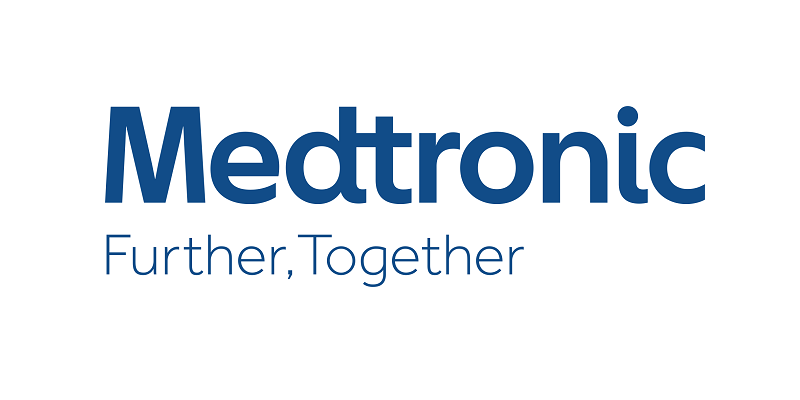 ---
Implantable Organ Developer Miromatrix Medical Raises $15.7M


Minnesota health tech company accepted to world's largest tech incubator, Station F in Paris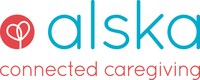 Relievant Announces First Commercial Intracept Procedures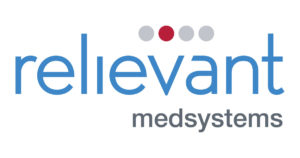 Abbott Receives FDA Approval for Next-Generation MitraClip® Device To Treat People With Leaky Heart Valves


Inspire Medical CEO on going public, ramping up growth and ringing the stock-exchange bell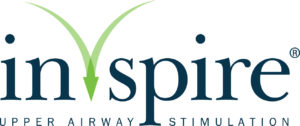 Vyriad Announces Collaboration with Merck KGaA, Darmstadt, Germany, and Pfizer to Evaluate Oncolytic Virus, Voyager-V1, in Combination with Anti-PD-L1 Antibody, Avelumab, in Phase 1 Clinical Study for Metastatic Colorectal Cancer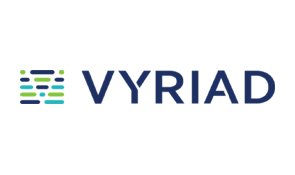 Netherlands-based Haga Teaching Hospital partners with physIQ and VitalConnect to continuously monitor cancer patients during treatment

Bright Health to expand its Obamacare footprint in 9 new markets

Why convergence is part of the future of healthcare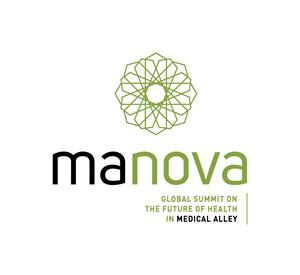 Bio-Techne Scales Antibody Validation Initiative Using CRISPR Gene Editing Technology Across a Broad Spectrum of Targets

Trio of Minnesota Stem Cell Startups Receive State-Funded Commercialization Grants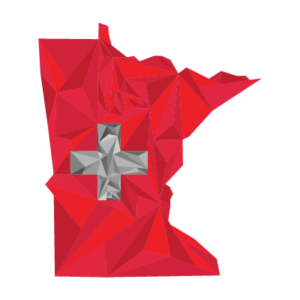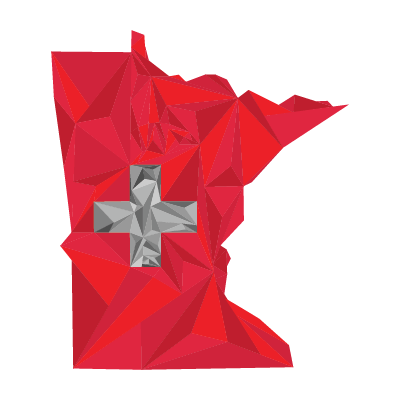 CHF Solutions enters the German marketplace

Medibio Submits FDA De Novo Application

Pelican BioThermal Announces Availability of its New CoolPall™ Flex Bulk Shipper System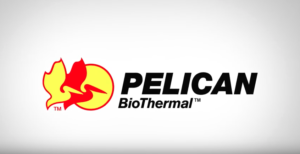 How the Didgeridoo and Physical Therapy Inspired a Local Sleep Startup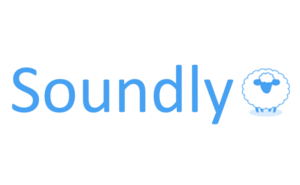 Med Tech Company Launches Clothing Line That Protects The Skin Of "Butterfly" Children 

Humanetics Awarded Patent for Oral Drug to Protect Warfighters and First Responders from Radiation Exposure

Zipnosis Earns Surescripts® Certification to Strengthen Physician Workflows and Enhance Physician Experience

---
Abbott launches program to offset employee student loan debt

Prospect of China trade war sends chill through Minnesota med-tech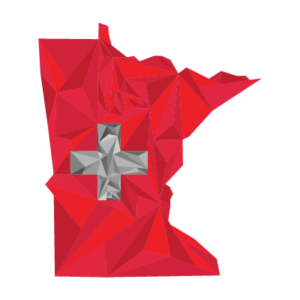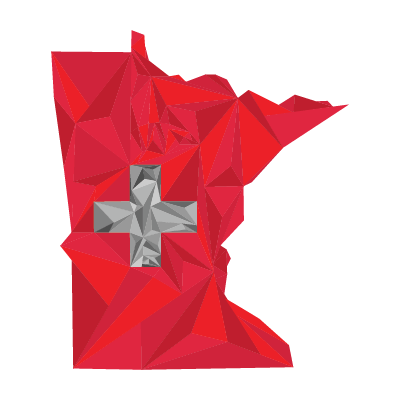 Bio-Techne buying 'liquid biopsy' firm Exosome for $250M+

Ecolab introduces tool to help reduce hospital infections


Tactile Medical Announces New Clinical Publication Demonstrating the Health and Economic Benefits of Flexitouch for Chronic Venous Insufficiency-related Lymphedema, Compared to Other Treatment Modalities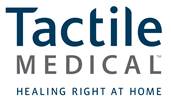 Chief medical officers at UnitedHealthcare, Blue Cross of MN have advice for med-tech companies

Space Suit Technology Helping Patients Walk Again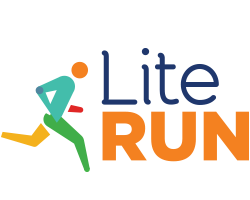 Upsher-Smith Wins Silver Stevie® at 2018 American Business Awards®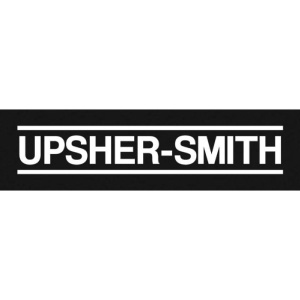 Medtronic, Abbott push new diabetes monitoring systems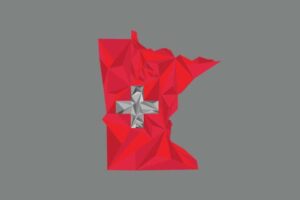 Raffaella Giardino Joins Microbiologics, Inc. as Executive Director, International Sales

Urotronic's Innovative Optilume™ Drug-Coated Balloon Catheter Receives License For Urethral Stricture Treatments in Canada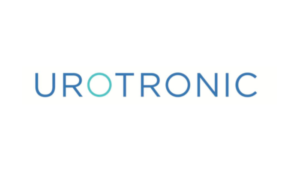 ---
While DeviceTalks 2018 was held in the same location as the 2017 iteration of the conference, it was clear that its reputation had grown and attendance had grown with it. Spread across three floors of the Intercontinental Riverfront in downtown St. Paul, DeviceTalks brought together senior staff from across the United States for two days of sessions covering everything from regulatory and clinical trial best practices to how best to pitch medtech focused journalists.
While, as the name suggests, DeviceTalks was a great forum for those in the medical device field to hear from industry leaders, this year's conference brought together leaders from other segments of the healthcare spectrum. Payers and providers sat on innovation panels, digital health executives talked about working as a distributed company, and day one afternoon keynote speaker Heidi Dohse even gave the patient's perspective. Attendees not only came out of the conference with a deeper knowledge of their field, but also a greater sense of where the field fits within modern healthcare.
We're thankful to the myriad Medical Alley companies that participated in or sponsored DeviceTalks 2018, including: 3M, Abbott, B. Braun OEM, Boston Scientific, Cyient Insights, Devicix by Nortech, Entellus Medical, Finesse Partners, Garz & Fricke, Healthlink, Icon, Jama Software, Jordi Labs, Mayo Clinic, MDIC, Medmarc, Medtronic, Minnetronix, NAMSA, NxThera, Padilla, Promed, R&Q, Reimbursement Strategies LLC, Revox Sterilization Solutions, Rotation Medical, RxFunction, Stinson Leonard Street LLP, University of Minnesota,University of St. Thomas, Valtronic, and Ximedica.
Below are some highlights from the conference, including St. Paul mayor Melvin Carter's welcome address from the first day:
---
Bright Health Announces Rollout of Supplemental Coverage Package for its Colorado Customers

Upsher-Smith Enters Into Exclusive Marketing And Distribution Agreement For Six Ophthalmic/Otic ANDAs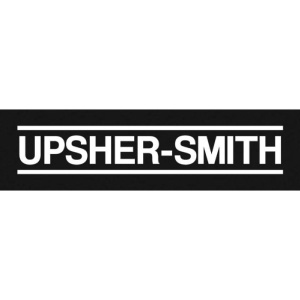 Study: Finacial Impact of Virtual Care Patient Acquisition For Health System

Why 3M Is an Effective Innovator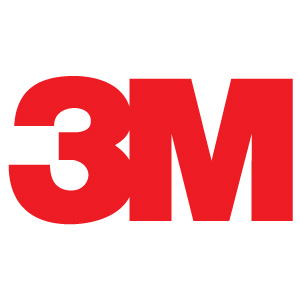 Spineology Rampart One™ Standard ALIF Interbody Fusion System Gains FDA Clearance for Stand-Alone Use

Tactile Medical Acquires Intellectual Property Rights Related to Pneumatic Compression Device Technology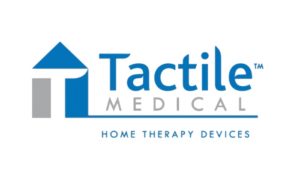 Exact Sciences, Mayo Clinic say they've developed blood test for liver cancer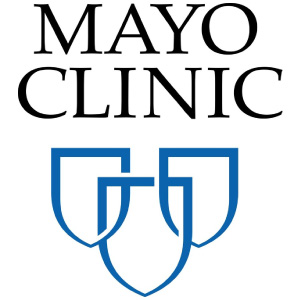 Interoperability in Real Life: Practical Ways to Leverage APIs & Transform Healthcare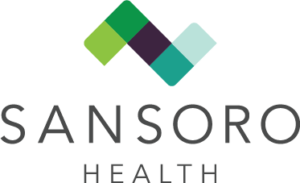 Abbott is developing a dual-chamber leadless pacer


AtriCure and Baheal Group Establish Partnership and China Distribution Agreement

Medtronic CEO Ishrak shows off 'disruptive' products to CNBC's Jim Cramer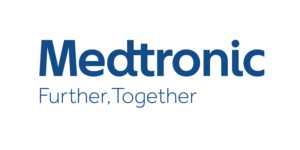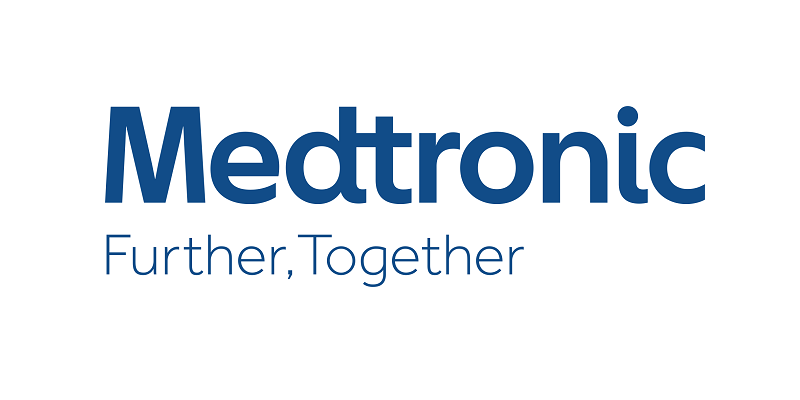 Biomerics Acquires FutureMatrix Interventional

Mayo Clinic Spinoff Ambient Closing on $1.5M


Second Major Study Demonstrates Superiority of ClearGuard® HD Antimicrobial Barrier Caps

Cleveland Clinic spinoff develops mouthguard that accesses concussion effects

---
Startup Developing Device to Reduce Threat of Stroke in Heart Procedures

Michael Langley to retire as CEO of Greater MSP

Minnesota Companies Climb on New Fortune 500 List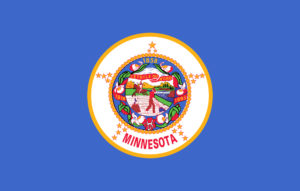 Lead By Medical Sales, Minnesota Exports at $5.3 Billion in First Quarter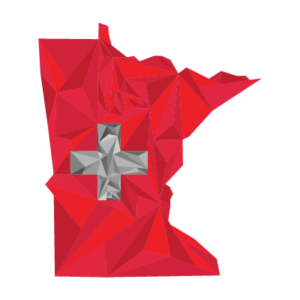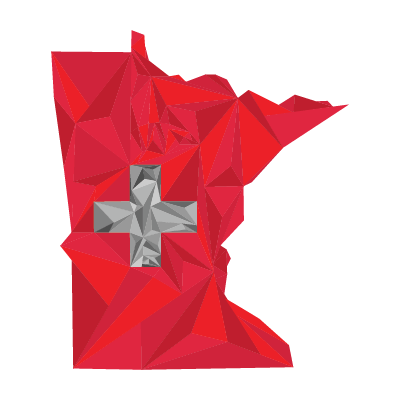 U of M brain implant calms tremors


Mayo Clinic Kicks Off Massive 'Biobank' Project to Invigorate Individualized Medicine Research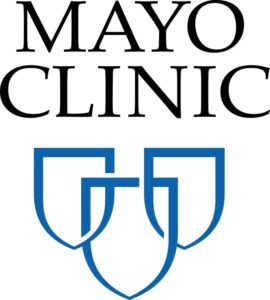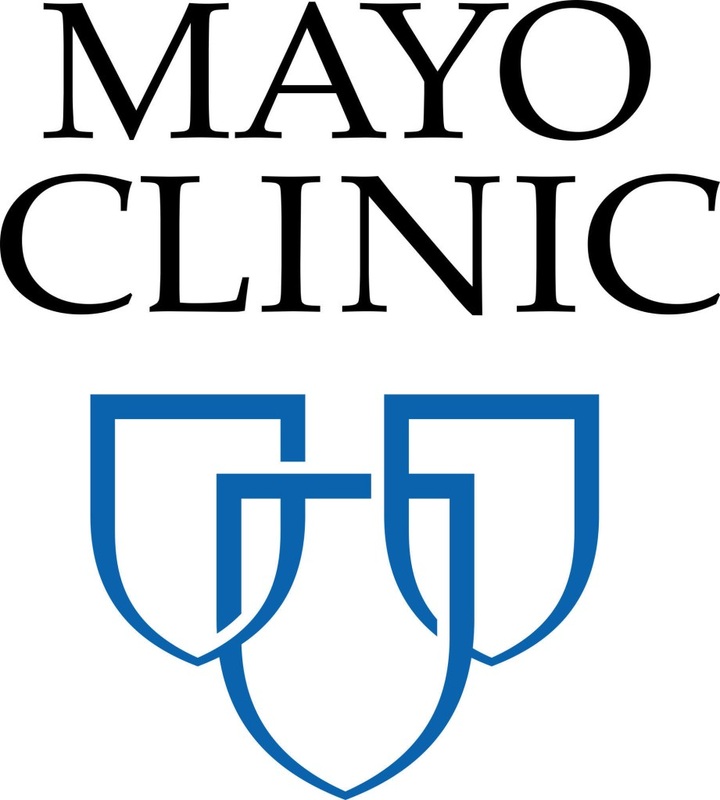 Newest Generation of Leading Heart Stent is now Approved in the US For People with Coronary Artery Disease


8 companies commercializing transcatheter mitral valve replacements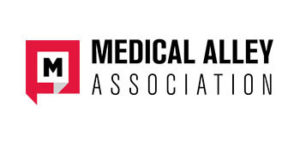 World's Leading Digital Adherence Researchers Choose MyMeds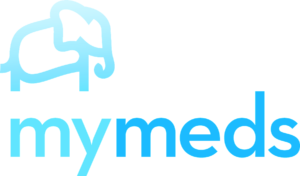 Study: Patient Acquisition Provides Sustainable Financial Model for Health Systems Deploying Virtual Care

OneOme Expands its Comprehensive Pharmacogenomic Test Offering with New Genes and Medications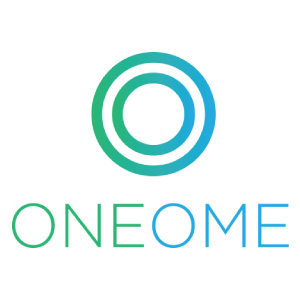 Nortech Systems Announces Two New Board Members: Jay D. Miller & Dr. Steven Rosenstone

Future looks bright for startup insurer Bright Health

Diversified Plastics expands sales engineer and technical support team
---