4C Medical
---
The year may be racing for the finish line, but Medical Alley early- and growth-stage companies won't be eager to see it end. The first half of the year put 2018 close to the pace set by the record-breaking 2017 and the third quarter didn't break stride. Companies based in Medical Alley raised $176,089,457 in Q3, the second best Q3 in the last five years, and keeping the region on pace to break a half-billion dollars in total money raised in 2018.
Biotech and digital health continued their strong years, but perhaps the most interesting insight that can be pulled from the data is that medical device – which had swooned a bit – seems to have returned to the forefront of investors' minds.
Q3 Breakdown: From Strength to Strength
Q3 saw $176 million raised by 27 companies and the year-to-date reached $416M raised by 64 companies. While Q3 is down from a year ago, that is due in large part to fewer post-IPO raises in the quarter than there were in 2017. Removing those post-IPO numbers shows continuing strength in fundraising.
2017 had Bright Health's massive raise of $160 million, an all-time Minnesota record. Comparing 2018 to 2017 without Bright Health shows the community's great foundation and an expanding pool of Series A/B-type investments.
Device Investment Returns to Industry Capital, Medical Alley
Though the Medical Alley region has come to be known for its contributions across the healthcare spectrum, but there's little doubt that medical device companies were integral in establishing the region as a healthcare hub. After decades of strong growth, the 2000's dot-com bubble ushered in a lost decade for investment in technology, including medical devices, in Minnesota. Fortunately, investment in healthcare broadly has been on the rise since 2009, a trend that looks set to continue in 2018.
In the Q3 of 2018, Medical Alley device companies raised $90 million, pushing the total for the year to nearly $200 million raised by 33 companies. Q3's largest raises in device included Urotronic ($26 million), 4C Medical ($17 million), and Cardialen ($17 million).
2017 was an especially strong year with multiple growth capital rounds raised in excess of $20 million. Looking over the five-year period from 2014 to 2018, nearly $1.5 billion has been raised by 118 device firms, $300 million more than the 2009-2013 period. With a quarter to go, the gap is likely to widen even more. Venture investing can be highly volatile quarter-to-quarter and thus we take greater interest in examining total investment over five- and ten-year periods to correspond with the lifecycles of many investment funds.
The $1.6 billion in device investment raised in the last five full years (2013-2017) makes Medical Alley not only the top region for medical device investment in the Midwest, but the top region for all healthcare investment in the Midwest, surpassing Ohio and Illinois by hundreds of millions of dollars.
Biotech Sets New Milestone in Medical Alley
Biotech continues its impressive run, breaking $100 million in capital raised in a year for the first time in Medical Alley history. $104 million has been raised through three quarters by 14 companies. Recombinetics had the largest Q3 raise with $34 million led by Gundersen Health System. This comes on the heels of a $7 million raise earlier this year, bringing their annual total to $41 million.
Recombinetics' gene editing technology is making waves in the media, including coverage for their recent partnership with Medical Alley Association Foundational Member Mayo Clinic to grow human heart cells for eventual transplantation. They join fellow MAA member Miromatrix in leading the way toward a reduced need for long transplant waiting lists.
Drawing on the leadership of the University of Minnesota and Mayo Clinic, Medical Alley has a long history in biotechnology and pharmaceuticals. Leadership from companies like Upsher-Smith LLC, Bio-Techne and Be the Match is increasingly augmented by startups like Recombinetics, Stemonix, and Vyriad.
Digital Health Cements Position in Medical Alley
Digital Health investment continued its strong run with $32 million raised in the third quarter for a year-to-date total of $116 million. Taking into account the lower startup capital requirements compared to device or biotech, the quarter's $32 million raise is a strong number.
Praestan Health ($12 million) and Learn to Live ($6.5 million) had large raises and represent a growing trend of investment in mental and behavioral health; in fact, no digital health company in Medical Alley bested Praestan's $12 million raise. Medical Alley companies are making significant strides to eliminate the stigma around mental health and to create effective, novel solutions for mental illnesses.
Sansoro Health ($8 million) had the other major raise for the quarter. The demand for interoperability is driving solutions like Sansoro's to the forefront of health innovation.
All Major Sectors in Medical Alley Break $100 million Raised for First Time
All three major sectors of the Medical Alley health innovation cluster broke $100 million in funding for the first time. Diversity is becoming a major strength of the cluster, insulating Medical Alley from the ups and downs of the finance world, and making it easier to attract top talent to the region. While historically Medical Alley was dependent on one sector – medical device, especially implantable and interventional devices – increasingly digital health and biotech are raising major growth rounds, seed rounds and everything in between.
With a balanced regional portfolio of growing companies, a year of strong exits, and still a quarter to go, Medical Alley is positioned to grow its leadership as the global epicenter of health innovation and care.

---
6 Questions is an interview series with Medical Alley leaders about the future of healthcare. The Medical Alley Association's membership includes leaders in healthcare delivery, payment, technology, and policy, which gives us – and in turn, you – access to diverse perspectives on how healthcare is changing and what lies ahead.
This series is meant to share insights from, and spark discussion within, this powerhouse healthcare community. If you have a perspective on the future of healthcare, feel free to share it by reaching out to Frank Jaskulke, Vice President of Intelligence at fjaskulke@medicalalley.org
—–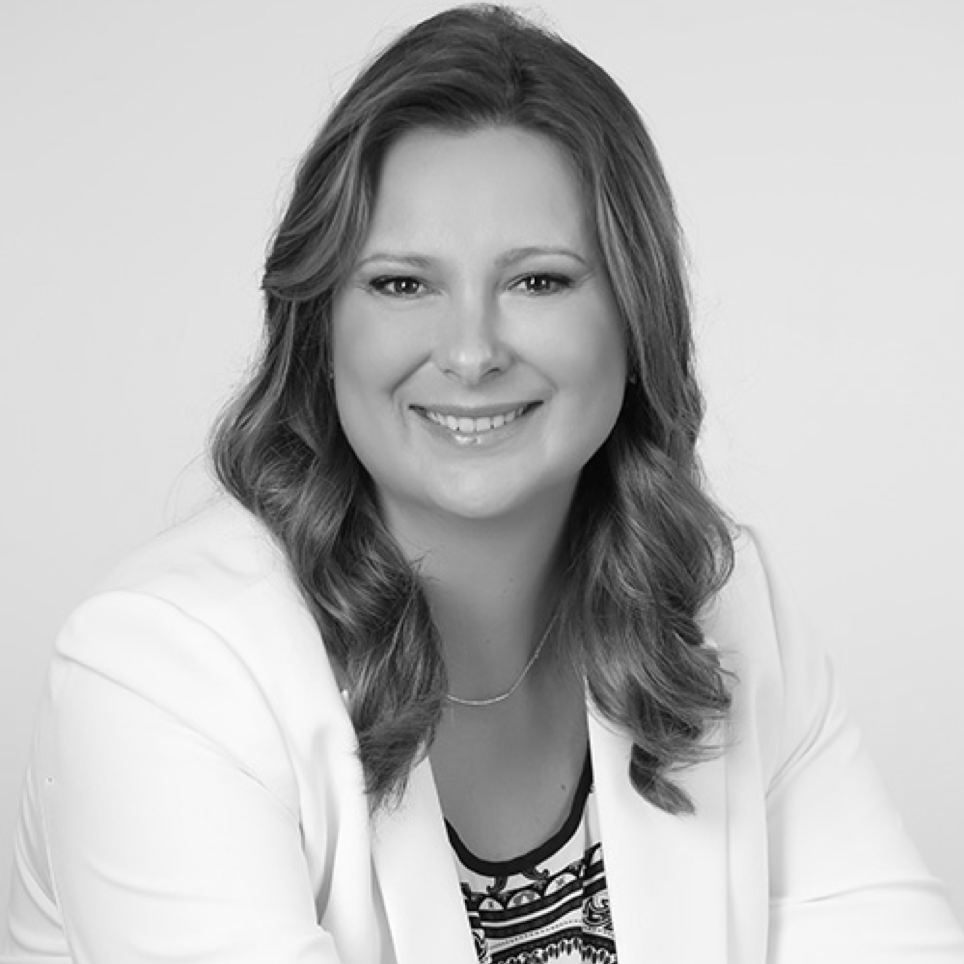 Dr. Katherine Kumar specializes in regulatory and clinical operations, as well as reimbursement and marketing functional areas of the business. Prior to 4C Medical, she was VP of Clinical and Regulatory Affairs at TVA Medical, Inc. (acquired by Becton, Dickinson and Company), VP of Clinical Affairs at Monteris Medical, Inc., and Sr. Director of Science & Clinical Affairs at Cardiovascular Systems, Inc. (CSI) where she led clinical study development and execution, all scientific activities, and the bridge between clinical and marketing activities. Prior to CSI, Dr. Kumar led clinical efforts at MEDRAD Interventional/Possis Medical (a business of Bayer HealthCare), American Medical Systems, and several startup companies.
Dr. Kumar earned her Master of Science and Ph.D in Mechanical Engineering degrees from the University of North Carolina at Charlotte. She also earned the Regulatory Affairs Certification (RAC) in 2009 and is a Harvard Business School alumni (Executive Education, General Management Program 2017).
This interview has been lightly edited for clarity and length.
Will the future of healthcare be most significantly defined by reigning in costs or accelerating outcomes?
This is tough question… We must have both…If you will lower costs, but not improve outcomes, your cost eventually will increase, and you will lose in both. At the same time, for you to have improved outcomes, you will have to spend. Both must be balanced.
What is the definition of value in healthcare today and what should it be?
On one hand, we are trying to look at health economics long term, but on the other, we are trying to reduce procedural costs. In my opinion, you may have to spend more upfront to get more valuable (and much better for patients) long-term results. We apply this logic in everyday life (e.g., buying better quality appliances so they last longer) but fail to do the same in healthcare.
What's the biggest "blind spot" in healthcare today?
Trying to reduce cost! Let me try to elaborate:
We are trying to drive cost down: This may be reduction of manufacturing cost so that we can sell a device for lower cost to a hospital, reducing their cost, etc. We forget to ask "What does this really do for patients?" By reducing manufacturing costs, we save on features of the product, reduce sizes, etc. This will eventually lead to a less optimal outcome for patients. Eventually, patients will keep coming back to the hospital, driving the overall healthcare cost up
The solution is customization that costs more upfront but leads to optimal long-term results; great for patients' quality of life as well as significant reduction in overall healthcare cost. But everyone fears it! If I will need a medical device or a drug, I would want those to be customized/personalized.
What's the venture capital sector's biggest "blind spot?"
There is almost no difference today between VCs and banks… Hence, VCs today are really missing out on early opportunities in general.
Why is a presence in Minnesota, known as the Medical Alley, critical to your company?
I can answer this by giving you specific example. A while back, I accepted position with TVA Medical, a cardiovascular company based in Austin, TX. The CEO was friend of my friend and it appeared to be a good fit. I don't mind travel, and if I could live in Minnesota, I was ok commuting. Shortly after starting, I came to realization that no one gets med devices… Yes, every state has engineers. But almost none of them have as much talent in medical device like Minnesota does. Eventually, we created a satellite office in MN and hired all local clinical and regulatory staff. Medical Alley is amazing as it provides unique opportunities, not only from training perspective, but also from collaboration.
What is the one thing, other than time or money, you wish you had more of?
From personal standpoint, most probably more time with my kids. They are growing too fast! From a business standpoint, easier ways to connect with different people… What I mean by that is when I went to Harvard Business School, there was such a diversity in industries, in countries, etc. – I learned so much from those interactions. Creativity is amazing and you get energized like there is absolutely nothing you cannot do!
Interested in Value-Based Care and the Future of Healthcare?
Attend the November 6th Leading the Conversation: Value-Based Care, taking place at The Hutton House in Minneapolis, MN.
Learn More & Register
---
Boston Scientific Announces Agreement To Acquire Augmenix, Inc.

4C Medical raises $17m Series A for mitral repair device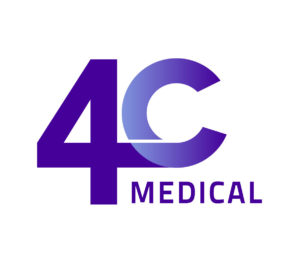 Contract med-tech manufacturer Minnetronix to launch own device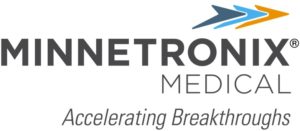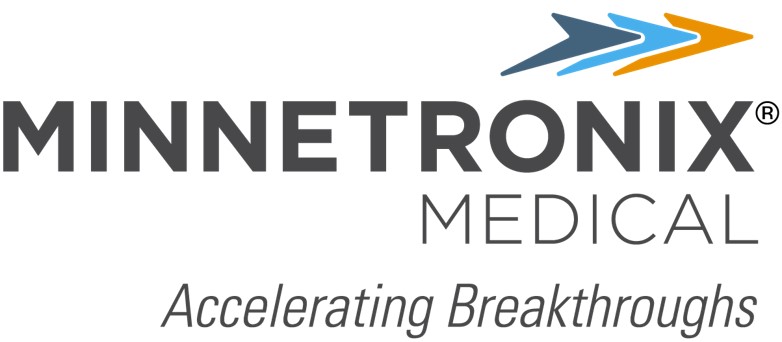 FDA launches pilot payer program to help mitigate coverage woes for medtech startups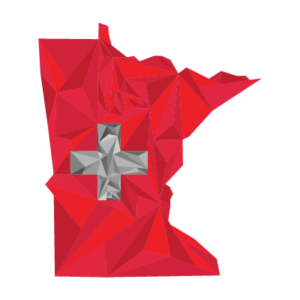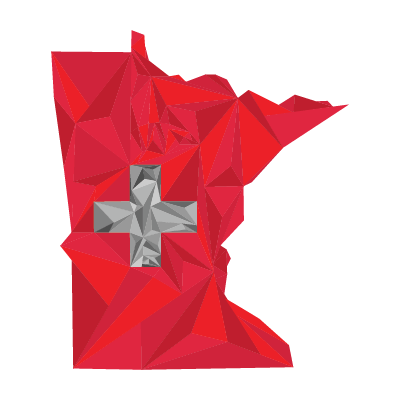 CHF Solutions buys Vasamed's AcQtrac


Aurora receives council approval for expansion project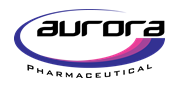 Execs from Fortune 500 companies are signing up for gener8tor's innovation network. Here's why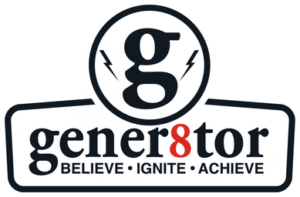 Be The Match BioTherapies® Strengthens International Network to Provide Global Support for Cell and Gene Therapy Companies

UnitedHealthcare CEO: Digital health will soon be synonymous with health


Bio-Techne Fills a Need for Simple Tools to Study Glycobiology

Boston Scientific touts Acurate Neo2 CE Mark study

Minnetronix Announces Rebrand to Minnetronix Medical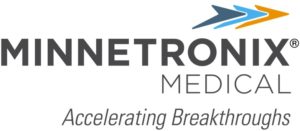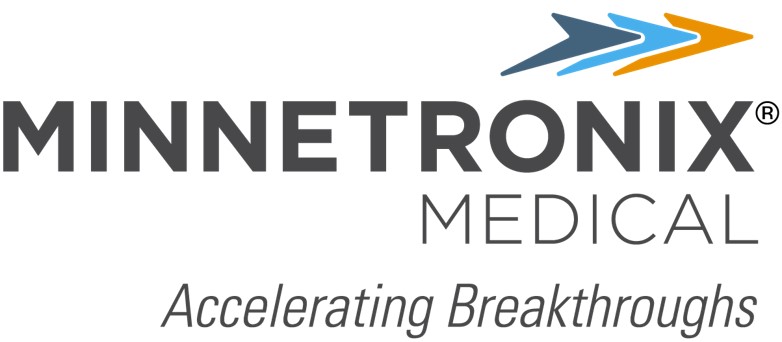 Carilion Clinic Renews Contract with LogicStream Health

Pursuit Vascular Names Board Veteran as Executive Chair

MIVI Neuroscience Appoints Fred Moll, M.D. to Its Board of Directors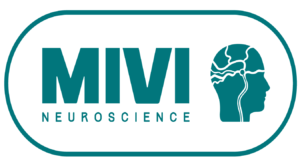 ---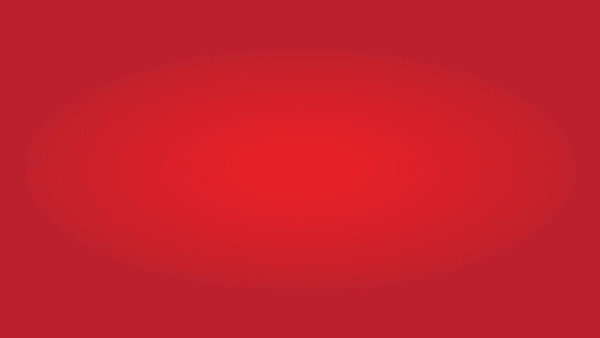 Medical Alley's contributions to modern cardiology are undeniable. From the pre-PCR days of open-heart surgery performed via hypothermia and the Lillehei-DeWall bubble oxygenator to modern techniques and tools like percutaneous catheterizations of the heart and the Amplatzer Septal and Cribriform Occluders, Minnesota has proven fertile ground for life-saving developments in cardiology.
But the Medical Alley's contributions are more than just historical hallmarks. Today, no one pushes valve and catheter technology further than Medical Alley: No state has more original premarket approvals (PMAs) for catheters or granted patents for catheters and valves per capita than Minnesota has.
That innovative work is on display at EuroPCR 2018, as 11 Medical Alley members are showing off their latest work. Companies like Medtronic, Abbott, Boston Scientific, 4C Medical, and Philips as well as organizations like Mayo Clinic and Minneapolis Heart Institute are presenting key findings from recent trials, hosting training seminars, leading panels, and presenting posters at the world's leading PCR conference, proving once again that the future of healthcare happens in Medical Alley.
As the world gathers in Paris to celebrate the accomplishments of a field credited with saving so many lives and to look forward to the innovations that will save so many more, Medical Alley once again shows why it is the global epicenter of health innovation and care.
---