Press Release
---
MINNEAPOLIS, Nov. 29, 2018 /PRNewswire/ — Bright Health, an insurance company that provides exclusive Care Partner Health Plans for everyday individuals at competitive prices, today announced it has raised $200 million in an oversubscribed Series C funding round. The financing includes two new investors, Declaration Partners and Meritech Capital, as well as existing investors Bessemer Venture Partners, Cross Creek Advisors, Flare Capital, Greenspring Associates, Greycroft Partners, New Enterprise Associates (NEA), Redpoint Ventures, and Town Hall Ventures.
Since early 2016, Bright Health has raised more than $440 million in three rounds of equity financing in pursuit of its vision of ushering in the next generation of healthcare through its proven Care Partner Health Plan model, delivering efficiency, predictability and cost savings to members. The Series C funding will grow the company's balance sheet and support ongoing expansion into new markets at a pace expected to exceed Bright Health's growth in 2019.
"Bright Health has continued to execute at a fast pace towards our goal of disrupting the old health care model that places insurers at odds with providers," said Bob Sheehy, Chief Executive Officer of Bright Health. "With our recently announced expansion, we will triple our geographic footprint in 2019. And Bright Health's current high re-enrollment rate shows that consumers are ready for this improved healthcare experience – especially when it is priced competitively. We are honored to welcome these long-term investors to the Bright Health community as we look forward to what's ahead for the company. We are just getting started."
"As a growth investment fund, Meritech is looking for opportunities to invest in fast growing sector leaders whose potential to use technology will enhance the customer experience of large populations," said Craig Sherman, Managing Director at Meritech Capital Partners. "Not only has Bright Health proved this is possible with its above average re-enrollment rates, but the data infrastructure that they are building has the potential to produce better health outcomes for millions of hardworking Americans and disrupt health insurance – and healthcare – as we have come to know and accept it."
Another new investor contributing fresh capital is Declaration Partners. Andrew Goldfarb of Declaration said, "Bright Health's differentiated model solves long-standing issues in healthcare and, most importantly, delivers high quality, integrated and affordable care to its growing membership. We are excited to support Bright Health through this next phase of the company's growth."
Mohamad Makhzoumi, General Partner and head of healthcare services and healthcare IT investing at NEA said, "I remain awestruck by the achievements that Bright Health has made since the Company's Series A financing in 2016. Bright Health is the entrant with the best chance of upsetting the staid status quo of the managed care industry. This financing positions the Company well to capitalize on its transformational medical cost management results. We are thrilled to continue partnering with Bob and the entire Bright Health team."
Launched in 2016, Bright Health's innovative Care Partner Health Plan Model works exclusively with one health system per market to offer superior, integrated care that removes the friction that has traditionally existed between payers and providers. This relationship allows for coordination of services and administration to optimize consumer and patient experience.
Offering both Individual and Family Plans (IFP) and Medicare Advantage (MA) plans, Bright Health can support consumers from childhood through retirement, allowing them to build lifelong relationships with their providers who in turn are invested in their long-term health outcomes.
About Bright Health
Bright Health provides quality health insurance for everyday individuals at competitive prices. Through its exclusive Care Partner Health Plans in local communities, Bright Health is reshaping how people and providers achieve better health together by making healthcare simpler, more affordable and personal. Bright Health currently offers a range of individual, family and Medicare Advantage plans in Alabama, Arizona, Colorado, New York City, Ohio and Tennessee via its website, call center, broker partners and through government websites as well as public health insurance exchanges. Bright Health co-founders include Bob Sheehy, former CEO of UnitedHealthcare; Kyle Rolfing, co-founder and former CEO of Definity Health and RedBrick Health; and Tom Valdivia, MD, MS, former chief health consumer officer of Definity Health. Learn more at www.brighthealthplan.com.
SOURCE Bright Health
---
New 3M™ Durapore™ Advanced Surgical Tape provides exceptional adhesion to meet clinicians' securement needs
PAUL, Minn.–(BUSINESS WIRE)–One of the most important, yet stressful jobs clinicians do is to ensure critical, life-sustaining tubes are safely secured because even the slightest millimeter of movement can be life-threatening for some patients. While recent adhesive advances have incrementally improved critical tube securement performance, clinicians are still facing challenges to safe securement under hard-to-adhere-to conditions like diaphoretic skin, saliva and humidity. To fill this clinician need, 3M developed 3MTMDuraporeTM Advanced Surgical Tape, a high-adhesion medical tape designed to provide safe, reliable critical tube securement in challenging conditions like high-moisture environments.
Unplanned extubations or dislodgement can significantly impact clinical outcomes, patient care quality and cost targets1, so it's incredibly important that clinicians are confident that the tape they choose will perform.
As part of 3M's ongoing mission to redefine securement performance, adhesive scientists met with numerous clinicians to learn more about the real-world obstacles they encounter securing critical tubes. The scientists replicated the conditions that most frequently led to securement failure – such as humid, moist environments and various surface textures – and put the tape through 3M's most rigorous medical adhesive research, development and testing process to date to make sure vast performance improvements were achieved in high-adhesion to skin, tubing and the tape itself.
Laboratory testing showed Durapore Advanced Tape outperformed competitive tapes* in three key securement areas: adhesion to tubing, adhesion to skin after moisture occurs and edge lift. In a study of pull force needed to dislodge a tube from diaphoretic/moist skin, Durapore Advanced Tape required 44 percent more force on average than other tapes2.
"When patient outcomes rely upon effective securement, choosing the right medical tape is crucial," shared Mel Wong, Global Business Team Leader, 3M Medical Solutions Division. "We understand there's absolutely zero margin for error in safely securing patient tubes and devices. That's why we are committed to continuously challenging adhesive capability boundaries. We want every clinician to have complete confidence that their critical applications will stay in place, so they can focus entirely on providing patient care."
Durapore Advanced Tape's design addresses three key performance needs to help clinicians safely secure critical tubes:
Exceptional Adhesion Performance: Durapore Advanced Tape maintains adhesion on oily or diaphoretic skin. The tape is also unique in that it is not made with natural rubber latex, yet provides better adhesion characteristics than latex-containing tapes2.
Minimal Edge Lift: Tape edge lift can lead to adhesion failure, increasing the risk of extubation or dislodgement. In several studies, Durapore Advanced Tape demonstrated minimal edge lift or adhesive weakening after 72 hours of wear2,3.
Adhesion to Skin, Tubes, Devices and Itself: Successful critical tube securement requires adhesives that can stick to multiple surface textures. While some medical tapes can fail in one or more of these categories, Durapore Advanced Tape adheres in all of them.
For more information about Durapore Advanced Tape, including results of additional clinical evaluations against competitor tapes, please visit 3M.com/DuraporeAdvanced. Here you can also find educational resources on effective critical tube securement and request a product sample.
About 3M
At 3M, we apply science in collaborative ways to improve lives daily. With $32 billion in sales, our 91,000 employees connect with customers all around the world. Learn more about 3M's creative solutions to the world's problems at www.3M.com or on Twitter @3M or @3MNews.
1 Shu-Hui, Y., Li-Na, L., Tien-Hui, H., Ming-Chu, C., & Li-Wei, L. (2004). Implications of nursing care in the occurrence and consequences of unplanned extubation in adult intensive care units. International Journal of Nursing Studies, 41, 255-262.
2 3M data on file. EM-05-014441.
3 3M data on file. EM-05-014427.
*Durapore Advanced Tape outperformed Johnson & Johnson ELASTIKON® Elastic Tape, Hy-Tape® and Kendall™ Standard Porous Tape in adhesion to tubing/skin after moisture occurs and edge lift studies.
---
Miromatrix Invited to Highlight Advances in Kidney Disease Treatment at KidneyX
October 24, 2018 (Minneapolis, MN) — Miromatrix Inc. is among a select group of biotech companies chosen to present at the inaugural KidneyX Innovator Showcase October 27 in San Diego. The event is part of American Society of Nephrology (ASN) Kidney Week 2018.
CEO Jeff Ross, Ph.D., will spotlight the company's technological advancements in improving kidney replacement therapies on Saturday from 10:00am – 12:00pm on the Exhibit Hall Floor of the San Diego Convention Center.
KidneyX, also called the Kidney Innovation Accelerator, is a newly formed public-private partnership between the U.S. Department of Health and Human Services (HHS) and the ASN. Established in April 2018, KidneyX aims to use prize competitions to accelerate the development of innovative solutions that can prevent, diagnose, and/or treat kidney diseases, with the ultimate goal of improving the quality of life for people living with those diseases. The Accelerator will also bring together key components of HHS, notably the Food and Drug Administration (FDA), Centers for Medicare and Medicaid Services (CMS), and the National Institutes of Health (NIH) to ensure that the path to commercialization is straight and clear.
"Miromatrix is honored to be chosen as one of only five innovators to present at the first ever KidneyX prize competition," says Dr. Ross. "We're thrilled to highlight not only our ground-breaking technology, but also our progress towards creating bioengineered transplantable organs — including kidneys — in order to eliminate the organ transplant waiting list. "
Also during the prestigious ASN scientific sessions, Miromatrix Lead Scientist, Joe Uzarski, Ph.D., will present an accepted abstract. Featured on Thursday, October 25 from 5:54-6:06pm at the San Diego Convention Center, the abstract demonstrates Miromatrix' successful endothelialization of decellularized kidneys and subsequent reperfusion.
For more information about KidneyX, visit kidneyx.org/. For details about ASN Kidney Week 2018, check out asn-online.org/education/kidneyweek/.
###
About Miromatrix
Miromatrix Inc. is a Minnesota-based biotechnology company on a mission to save and drastically improve countless lives by eliminating the organ transplant waiting list. Through their proprietary perfusion decellularization and recellularization technology, the company is creating fully implantable human organs including livers, kidneys and heart products, as well as liver-derived biological products such as MIROMESH® (soft tissue reinforcement) and MIRODERM® (advanced wound care). Miromatrix' perfusion decellularization and recellularization technology is protected by a series of issued patents and pending patent applications in all major markets worldwide. Miromatrix' collaborators include The Mayo Clinic, Texas Heart Institute and Mount Sinai Hospital. For more information, visit miromatrix.com.
---
MINNEAPOLIS – October 9, 2018 – Carrot Health, a leading provider of healthcare business intelligence powered by social determinants of health, was named the winner of the Life Sciences/Health IT division of the 2018 Minnesota Cup, and was runner up in the overall competition to identify the state's top startup organizations. The recognition came after a judging process that spanned seven months and included working with experienced mentors to polish its business plan for presentation to the Grand Prize Award committee.
"Minnesota is the heart of the nation's world-leading health technology cluster, so being named the state's best new healthcare company is an amazing honor," said Kurt Waltenbaugh, CEO of Carrot Health, which provides consumer data-driven insights that engage populations, improve health, and optimize performance. "Our MN Cup win is a testament to the ongoing efforts of the Carrot Health team, which is dedicated to making our vision of leveraging data to transform healthcare a reality. We are also grateful to all our customers who have supported our team of entrepreneurs."
Carrot Health was one of 1,661 Minnesota-based companies that participated in the 2018 MN Cup, the nation's largest competition of its kind. A free annual statewide competition, the MN Cup seeks to support and accelerate development of the best breakthrough ideas across nine divisions: Education and Training, Energy/ Clean Tech/ Water, Food/ Agriculture/ Beverage, General, High Tech, Life Science/ Health IT, Impact Ventures, Student, and Youth. Participants underwent three rounds of judging before reaching division awards. The nine division winners then presented live to the Grand Prize Review Board to determine the overall winner, with Carrot Health named runner up.
Carrot Health specializes in healthcare business intelligence software for health systems and payers. Its cloud-based platform, Carrot MarketView™, delivers actionable business insights on customer behavior, health, and engagement. It drives customer engagement and profitable revenue growth for payers and providers, improving decision-making, market share, growth, and the overall health of the consumers and communities served by its clients.
The company is also a finalist in the 2018 Tekne Awards in the Health IT division. Presented by the Minnesota High Tech Association (MHTA), the Tekne Awards honor Minnesota organizations and innovations that positively impact the global technology economy. The Health IT division award recognizes advances in the application of information technology to the healthcare sector, helping to diagnose diseases, increase efficiencies and improve patient outcomes. This category rewards technologies which have made a real impact to improve patient healthcare and quality of life.
About Carrot Health
Based in Minneapolis, Carrot Health provides consumer data-driven insights that engage populations, improve health, and optimize performance. Its SaaS platform, Carrot MarketView, delivers analytics and predictive modeling to understand who customers are, what they want, and how best to engage them. For more information, visit www.carrothealth.com.
---
Golden Valley, MN – Medical Alley Association President & CEO Shaye Mandle released the following statement following House passage of HR6, the SUPPORT for Patients and Communities Act:
The Medical Alley Association applauds House passage of HR6, a bill designed to provide new resources and initiatives to help our nation's families that have been impacted by the opioid epidemic and substance use. From expanded telehealth services to the opportunities for increased access to non-opioid pain management options, this comprehensive legislation will provide significant assistance with the current crisis and will set the nation on a stronger path to fewer addictions and better overall health outcomes for the population. We are grateful for Congressman Erik Paulsen's leadership on several of the key measures that were included. We are also thankful for Congresswoman McCollum and Congressmen Emmer, Lewis, and Peterson's support of this critical legislation.
About the Medical Alley Association
Since 1984, the Medical Alley Association has been the front door to Medical Alley. We are the collective voice and expertise of Medical Alley; the strategy, implementation and execution vehicle of the Medical Alley Community. We deliver the collective influence, intelligence and interactions that support Medical Alley's global leadership
Contact:
Bobby Patrick
952.746.3825
---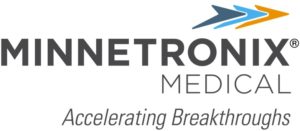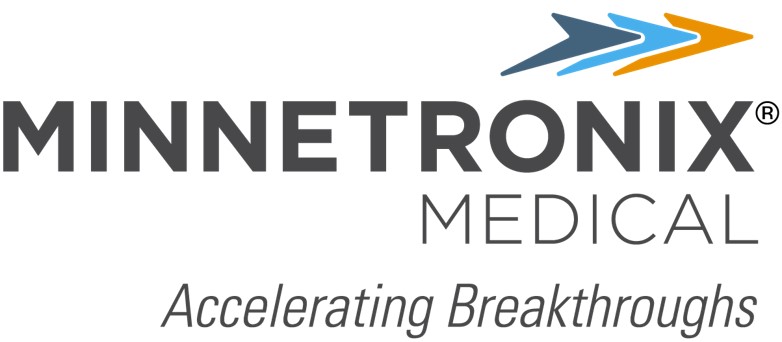 Minnetronix Announces Rebrand to Minnetronix Medical
New brand supports the company's continued investment in technology solutions and development of proprietary therapies.
SAINT PAUL, MINN. (September 10, 2018) – Minnetronix, Inc., a leading medical technology and solutions provider, today announced that it has rebranded as Minnetronix Medical, Inc. The rebrand reflects the company's continued investment in technology and growth focused on solutions for customers as well as innovative treatments in neurocritical care. As part of the rebranding effort, the company also introduced a new logo, colors, tagline and website all focused on rapidly bringing safe and cost effective medical products to market.
Minnetronix Medical has helped hundreds of medical device companies across the globe bring technologies to market since its founding in 1996. Today, the company is investing further in areas in which it has established significant technical expertise. These investments are strengthening Minnetronix Medical's industry leading positions in RF Energy, Fluid and Gas Management, Optical Systems, and Stimulation and Active Wearable devices. The investments will expand the company's ability to deliver state-of-the-art process and technology solutions to medical device companies.
Minnetronix Medical also announced today that it is developing a portfolio of proprietary therapeutic solutions for the Neuro ICU. The company is initially focusing on hemorrhagic stroke patients and has completed a first-in-human study for its Neurapheresis™ Therapy, a breakthrough treatment for post-aneurysmal subarachnoid hemorrhage patients. Neurapheresis™ therapy is a minimally invasive process in which the patient's Cerebral Spinal Fluid (CSF) is filtered to remove blood and then return the clean CSF to the patient. An extended study is scheduled to begin fall of 2018.
"Minnetronix is growing and broadening its footprint in the healthcare industry. Our new brand better reflects the company we are today and how we are furthering our mission to improve life for patients," said Rich Nazarian, CEO of Minnetronix. "Over more than two decades we've gained a breadth and depth of skill and experience that we're continuing to use to deliver meaningful solutions to our medical device customers as well as neurocritical care physicians and patients."
About Minnetronix Medical
Minnetronix Medical is a technology company focused on bringing therapies to market that solve unmet needs. Since 1996, we have been a valued development, manufacturing and technology partner for medical device companies across the globe. We specialize in RF Energy, Fluid and Gas Management, Optical Systems and Stimulation and Active Wearable devices. Today, we are expanding what we do and we're developing a portfolio of proprietary solutions for the Neuro ICU. www.minnetronixmedical.com
---
August 28, 2018 – TOLEDO, OHIO – (BUSINESS WIRE) – NAMSA®, the world's only Medical Research Organization (MRO) that accelerates medical device development through integrated laboratory testing, clinical research and regulatory consulting services is pleased to announce the launch of its new online development application,  the NAMSA Biocompatibility Strategy Navigator.
This first-of-a-kind web-based resource assists device manufacturers to simplify the process of identifying the correct biological endpoint assessments for intended global regulatory submission pathways. Utilizing the most up-to-date regulatory requirements to determine strategic results, the Biocompatibility Strategy Navigator provides instant recommendations to assist global manufacturers to cost-effectively streamline development initiatives.
"We are extremely pleased to offer the industry's first online solution designed to provide medical device organizations with unprecedented, customized access to the biological tests required for regulatory approval. This novel tool is the only resource available in the marketplace with no-cost, open access that delivers strategic recommendations in four simple steps," commented Jean-Pierre Boutrand, Vice President of Global Laboratory Services, NAMSA.
The medical device industry's definitive resource for laboratory testing for over 50 years, NAMSA offers clients world-class programs that fast-track development efforts and deliver cost-efficient development solutions. To date, NAMSA has helped thousands of clients ensure that their devices enter the international marketplace in the most safe and efficacious manner possible. NAMSA is proud to continue its reputation as the premier industry partner for toxicology, microbiology, chemistry and biocompatibility testing services.
Boutrand concluded, "We are confident that this new application will serve as a valuable resource for global manufacturers as we work together to bring life-saving medical technologies to the market in the most efficient manner possible."
To access NAMSA's Biocompatibility Strategy Navigator, please visit: namsa.com/biocompatibility-strategy-navigator. Clients may also meet with NAMSA's medical device development experts on-site at the following upcoming events: https://www.namsa.com/resources/events/.
About NAMSA
NAMSA is a Medical Research Organization (MRO), accelerating medical device product development through integrated laboratory, clinical and consulting services. Driven by our regulatory expertise, NAMSA's MRO® Approach plays an important role in translational research, applying a unique combination of disciplines – consulting, regulatory, preclinical, toxicology, microbiology, chemistry, clinical and quality – to move clients' products through the development process, and continue to provide support through commercialization to post-market requirements anywhere in the world.
NAMSA operates 13 offices throughout North America, Europe, the Middle East and Asia, and employs over 1,000 highly-experienced laboratory, clinical and consulting Associates.
NAMSA Contact
Leah Davidson, MA, MBA
612-615-6985
Marketing Communications Manager
ldavidson@namsa.com
---
Rochester, MN (August 21, 2018) – After one year, since its official launch, the Southeast Minnesota Capital Fund LLC (Fund) has reached its $2,000,000 funding goal and closed its fifth investment in Rochester-based Ambient Clinical Analytics.
"For our community, having an active new business fund is very important because we are helping attract and retain companies that will create good paying jobs in our region," said Joselyn Raymundo, a member of the Fund and a Founder/CEO of Rochester Home Infusion.
The Fund launched in August 2017 with $775,000 and 25 investors. Due to strong investor interest, Fund members voted in January 2018 to set a new fund target of $2 million. With the target now reached, thanks to the commitment of 56 investors, the Fund is the largest in southeast Minnesota.
"The goal of the Fund is to provide much needed, but very scarce, seed capital to new companies with strong growth potential. It nicely complements other early-stage funding sources, such as the public Rochester Economic Development Fund," said Xavier Frigola, Treasurer of the Fund. "Our entrepreneurs need to know there are individuals in the community that will support bold, yet financially sound, business ideas."
While not geographically limited, most of the investments to date have been in southeast Minnesota with one investment in Minneapolis. The Fund has invested a total of $500,000 in the following companies: Sonex Health, Oculogica, Vyriad, Geneticure, and now Ambient Clinical Analytics.
Entrepreneurs interested in funding are encouraged to visit  www.SEMNcapital.com
About the Southeast Minnesota Capital Fund. The SEMCF is a regional capital fund launched in 2017 to provide seed capital to high-growth companies. The Fund aims to invest $2 million in 15-20 companies. Currently the Fund is comprised of fifty-six investors. SEMCF was created by Rochester Area Economic Development, Inc. (RAEDI), and spearheaded by its Journey to Growth regional economic development plan. For more information on SEMCF visit this website: www.SEMNcapital.com
About Journey To Growth (J2G). The Journey To Growth Partnership (J2G) is a comprehensive five-year strategy coordinated by Rochester Area Economic Development, Inc. (RAEDI) to effectively grow and diversify the economy of the southeast region consisting of the following counties: Dodge, Fillmore, Freeborn, Goodhue, Houston, Mower, Olmsted, Steele, Wabasha and Winona. For more information on the Journey To Growth Partnership visit www.j2gmn.com and J2G Facebook.
About Rochester Area Economic Development, Inc. (RAEDI). Incorporated in 1985 and headquartered in downtown Rochester, Minnesota, Rochester Area Economic Development, Inc., (RAEDI) works to encourage local business expansion and new business locations in the Rochester area.  RAEDI's primary goal is to attract, retain and assist the growth and expansion of base business within the Rochester region. Services provided include financial packaging, business planning, site/location support and business/community advocacy. The 504 Corporation was incorporated under RAEDI in 1990 to provide better access to the U.S. Small Business Administration's (SBA's) 504 Loan Program. For more information on RAEDI and 504 Corporation visit www.raedi.com, LinkedIn, Facebook, Twitter and www.504corporation.com
Media Contact:
Xavier Frigola, PhD
Director of Entrepreneurial Programs
(507) 398-2149 – xfrigola@raedi.com
---
NEWS RELEASE
Minne Ties® Agile MMF by Summit Medical Wins 2018 Medical Design Excellence Award
Minne Ties has been disrupting the cranio-maxillofacial space since being cleared by the FDA
Unlike other systems on the market, Minne Ties is a non-invasive solution that minimizes discomfort for patients and risk of injury for surgeons
ST. PAUL, Minn. (July 18, 2018) — Summit Medical, an Innovia Medical Company, today announced that Minne Ties Agile MMF — an innovative approach to achieving maxilla-mandibular fixation — has been selected as the Silver Winner in the "ER and OR Tools, Equipment, and Supplies" category of the 20th Annual Medical Design Excellence Awards, the premier awards program for the medtech industry. The 2018 winning products were recently announced at the MDEA Ceremony held in June in New York City in conjunction with MD&M East — the East Coast's largest advanced design and manufacturing event.
Redefining the Industry Standard for MMF
Minne Ties Agile MMF has been disrupting the cranio-maxillofacial space since May 2017 upon being cleared by the FDA. Unlike other systems on the market, Minne Ties is a non-invasive solution that provides a steady force and secure bite to allow for closed reduction fracture management or stabilization for internal fixation. The first-of-its-kind, non-invasive product was developed in partnership with Dr. Alan Johnson and the University of Minnesota's Medical Device Center Innovation Program to be a safe, simple and efficient solution for use in jaw fracture management.
The Minne Ties suture design resembles a zip tie — one end featuring a smooth clasp head and the other a stainless steel blunt tip introducer — which minimizes the risks of wire sticks to the surgeon and decreases patient discomfort. The medical grade, self-locking ties are applied through the interdental space to provide a secure bite, achieving MMF. Minne Ties are quick and easy to apply and can be applied in the operating room or in a doctor's office, allowing for more freedom and potential savings for healthcare facilities.
This short video demonstrates how the innovative design of the Minne Ties offers an industry-disrupting solution:
Safe: Minne Ties eliminates sharp wires and screws that injure the doctor or cause periodontal damage to the patient.
Simple: Application of Minne Ties' self-locking sutures allow for quick and easy procedures in a non-surgical or surgical setting.
Efficient: Each Minne Ties suture takes significantly less space in the mouth, which allows for better access for plating, increased visibility of the tissue cuff for suturing, and tangle-free sutures during closing.
Non-Invasive: Minne Ties' blunt introducer is fed through the interdental space and trimmed after application leaving only the smooth clasp head for patient comfort.
For decades, jaw fractures were treated with the same standard procedures that involved arch bars and wires. In more recent years, hybrid systems were introduced that use wire and screws. These treatments cause severe pain and injury to patients' mouths and gums. Combining his facial trauma surgical training and engineering background, Dr. Johnson wanted a better solution, "I detested the long, clumsy process of wiring a person's jaw, but despised the process of taking them off of patients in the clinic even more," said Dr. Johnson. "Patients suffer, and I felt responsible for not having a better solution."
Hospitals adapting the new Minne Ties Agile MMF include the UCLA Medical Center, UC Davis Medical Center, Grady Memorial Hospital, Indiana University Hospital, University of Minnesota, Hennepin County Medical Center, Kansas University Medical Center, Geisinger Medical Center, Greenville Memorial Hospital, University of Tennessee Knoxville, Mercy Hospital and more.
The MDEAs are the medical technology industry's premier design competition committed to searching for the world's highest caliber finished medical devices, products, systems, or packaging available on the market. The awards program celebrates the achievements of the medical device manufacturers, their suppliers, and the many people behind the scenes — engineers, scientists, designers, and clinicians — who are responsible for the cutting-edge products that are saving lives; improving patient healthcare; and transforming medtech—one innovation at a time.
"Being recognized by the MDEA judges among the other winners is an indescribable feeling," said Kevin McIntosh, President of Summit Medical. "The impact of Minne Ties Agile MMF on the industry increases with each day. Being able to take a front row seat to seeing how it is disrupting the market and transforming surgeon and patient experiences is second to none."
The 2018 MDEA Juror Panel selected 42 exceptional finalists in nine medical technology product categories. Products were judged based on design and engineering innovation; function and user-related innovation; patient benefits; business benefits; and overall benefit to the healthcare system. Unlike other design competitions that are merely styling contests, the MDEA jury is comprised of a balance of practicing doctors, nurses, and technicians alongside industrial designers, engineers, manufacturers, and human factors experts.
About Summit Medical, an Innovia Medical Company
Summit Medical — an Innovia Medical Company headquartered in St. Paul, Minnesota — is a medical device manufacturer that has been serving the global healthcare community for over 30 years. The company is dedicated to staying on top of industry demands and developing the solutions to meet them throughout all the stages of design, engineering and manufacturing. The company specializes in various medical devices such as ENT products, plastic and cosmetic surgery products, ophthalmic products, jaw fixation products under the Minne Ties® brand, and instrument protection trays and care and maintenance products under the InstruSafe® brand. For more information about Summit Medical, visit www.summitmedicalusa.com.
About Medical Design Excellence Awards
The MDEA program is presented by UBM's Advanced Manufacturing portfolio, the leading B-to-B event producer, publisher, and digital media business for the world's $3 trillion advanced, technology-based manufacturing industry, and by Medical Device and Diagnostic Industry (MD+DI), the industry's central source for late-breaking news, information, and business intelligence. For more information about the Medical Design Excellence Awards—including additional details about the manufacturers and suppliers that created the 2017 MDEA-winning products—visit the MDEA website at www.MDEAwards.com or e-mail: mdea@ubm.com.
Media Contact:
Courtney Mehus
651.789.3925
cmehus@innoviamedical.com
---
For Immediate Release: July 24, 2018
Today, the United States House of Representatives voted 283-132 to permanently repeal the Medical Device Excise Tax. The Medical Alley Association thanks those House members who voted to bring certainty to the healthcare marketplace and to prioritize health consumer access to the next-generation of medical technology solutions. The House has wisely voted to make permanent what Congress has suspended since 2016. We are encouraged that this strong, bipartisan vote will prompt the United States Senate to act quickly and move this legislation to the President's desk for his signature.
Medical Alley is especially grateful for the leadership that Congressman Erik Paulsen has provided on this issue. He has worked tirelessly, with members of both parties, to prioritize this issue and to eliminate this tax. Today's vote would not have been possible without his hard work and dedication.
Medical Alley is home to the most densely concentrated medical technology cluster in the world. We thank the other members of the Minnesota delegation who voted in favor of this legislation, Congressmen Tom Emmer, Jason Lewis, Collin Peterson, and Rick Nolan.
About the Medical Alley Association
Founded in 1984, the Medical Alley Association supports and advances the global leadership of Medical Alley's healthcare industry, and its connectivity around the world. MAA delivers the collective influence, intelligence and interactions that support Medical Alley.
www.medicalalley.org
Contact:
Julia Schliesing
JSchliesing@medicalalley.org
952.746.3813
---