Headquartered in Medical Alley, gener8tor's gBETA Medtech program is a free, seven-week accelerator program that works with medical device, healthcare-related software, biotech, and diagnostic startups.
gBETA Medtech participants receive intensive, individualized coaching and access to gener8tor's national network of mentors, customers, corporate partners and investors. The program is designed to help startups gain early customer traction on their product or idea, and establish metrics that can make them competitive applicants for full-time, equity-based accelerators or seed investment.
Startups in this spring's gBETA Medtech cohort are creating everything from a non-invasive wearable device to monitor patients with hydrocephalus to a platform that simplifies medical device service events, purchases, and compliance practices.
The Medical Alley Association is proud to support this program along with Boston Scientific, University Enterprise Laboratories, University of Minnesota, and Mayo Clinic. Here are the entrepreneurs participating in this spring's gBETA Medtech cohort:
Get to know the founders:
Jinesh Patel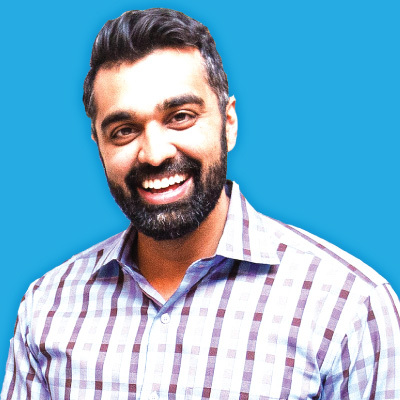 Jinesh Patel is a two-time founder on a mission to simplify medical equipment services, purchases, and compliance events for the healthcare industry. He attended Texas A&M University where he received an MBA and a Masters of Engineering in Biomedical Engineering.
Prior to founding UptimeHealth, Jinesh worked as a Clinical Engineering Manager for the Seton Healthcare System in Austin, TX. During his time there, he managed a multi-million dollar budget and innovated new techniques to save the system money while ensuring the medical devices in the system were functioning at the highest level.
Throughout his career, Jinesh has designed patented hardware and software products. He has received numerous accolades and awards for his work, including recently being name in the inaugural Forbes' Next 1000 list. Today, Jinesh and his team at UptimeHealth, are building the next generation of software tools to disrupt and improve the equipment services industry.
Anna Lisa Somera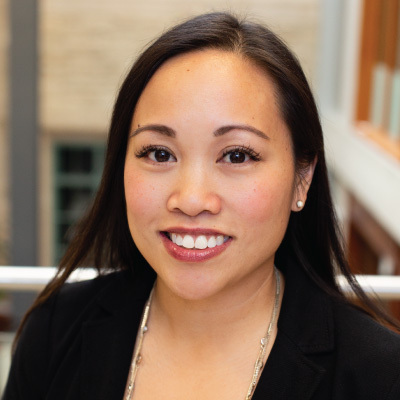 Anna Lisa Somera has 17 years of experience working with startups in different capacities including biomedical research, venture capital, technology transfer, operations, regulatory affairs, quality management systems, clinical research, and grant consulting. Her interest in start-ups has stems from OrthoAccel Technologies, a medical device company in the orthodontic space she co-founded that currently has products sold globally.
Anna Lisa has led teams through several clinical trial launches, FDA 510(k) Clearances and CE Marks, and ISO 13485 Certifications. She has also helped bring in over $40M in non-dilutive funding to companies. She has served as a consultant to Chain Reaction Innovations at Argonne National Labs, The Polsky Exchange at the University of Chicago, INVO at Northwestern University, and the Illinois University Incubator Network.
Anna Lisa is currently the Chief Executive Officer of Rhaeos, Inc., a Northwestern University spin-out company developing wearable sensors. She holds 3 Masters' Degrees in Cell Biology, Business, and Public Health.
Bhuvi Kasiviswanathan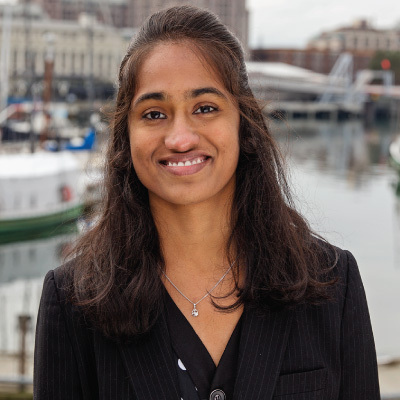 Bhuvi Kasiviswanathan is the one of founding members and the Director of Finance at Breathe99. Prior to Breathe99, Bhuvi spent several years as a project manager, working with international clients to provide strategic solutions to customer problems. She received her Bio-Medical Engineering degree from SSN College, India, and her Master of Business Administration degree from the University of Victoria, Canada. The need for sustainable respiratory protection led to the launch of the B2 Mask. Since its launch, the B2 Mask has generated more than $1.5M in sales and landed on the cover of TIME Magazine
Ian Makey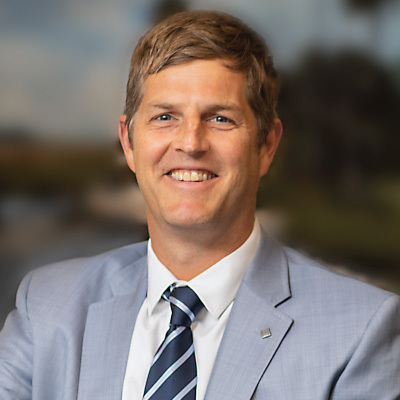 Dr. Ian Makey is a cardiothoracic at Mayo Clinic Florida with a specialty interest in general thoracic surgery. His clinical focuses in lung preservation, minimally invasive surgery, and inventing medical devices like "smart" chest tubes to treat pleural space problems.
Senthil Sadhasivam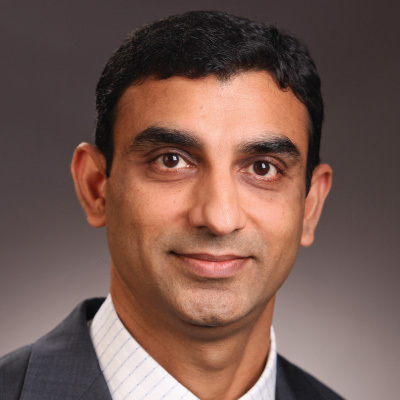 Senthil Sadhasivam, MD, MPH, MBA, is the Founder and Chief Medical Officer of OpalGenix, Inc. Senthil is a pediatric anesthesiologist, surgical pain management expert and NIH-funded researcher focusing on opioid pharmacogenetics, personalizing pain management, preventing and personalizing treatment for opioid use disorder and neonatal opioid withdrawal syndrome. Senthil's goal is to reduce surgical pain, opioid epidemic/adverse effects, and chronic pain burden.
Give us your elevator pitch.
Bhuvi: Breathe99 is a leading public health startup dedicated to building a safer, more breathable world. As a Public Benefit Corporation, the business increases access of high-quality public health goods through their impact partnerships.
Senthil: OpalGenix's patented, genotype-based opioid risk prediction and clinical decision support platform, GPS-Opioid, empowers clinicians to personalize therapy for patients who require opioids for pain. In the U.S., 30 million adult and pediatric patients are given opioids for pain relief after surgical procedures annually. Each person responds differently to opioids based on genetics and clinical factors, making medication management challenging for physicians. GPS-Opioid assesses each patient's risk of opioid adverse effects and personalizes opioid selection and dosing to maximize pain relief and minimize opioid-related safety risks and costs.
Anna Lisa: Rhaeos has developed FlowSense, a noninvasive wearable platform technology initially targeting hydrocephalus, a life-threatening neurological condition, that affects over 1 million Americans today. This $2 billion a year problem is treated with surgically implanted shunts that fail half the time. CT scans and x-rays are used for diagnosis but are often inconclusive and expose patients to radiation. There is no easy, inexpensive way to monitor shunts until now. FlowSense is a bandage-sized patch that goes on the skin over shunt to assess flow in the hospital and home in a matter of minutes. The device has the potential to reduce hospital readmissions, unnecessary testing, and more. This FDA breakthrough designated class II device is supported by a multidisciplinary team with over 18 years of startup experience and 15 FDA device approvals. With over $2M in funding to date, Rhaeos is on track to launch its first device next year with a growing pipeline that will enable them to be a leading medical wearables company.
Jinesh: UptimeHealth simplifies medical equipment service events, purchases and compliance practices through automation and predictive analytics. Compliance management of medical equipment is currently paper-based, complex, and inefficient for users. UptimeHealth's software lets device owners manage compliance tasks, track service events, gain access to actionable data related to equipment health, and tap into the largest network of qualified biomedical technicians to support their medical devices.
Ian: Xtraction Corp's patented sleeve technology advances minimally-invasive surgeries by making specimen and organ retrieval easy and efficient. As minimally invasive surgeries advance towards smaller incisions, removal of specimens and organs becomes more challenging. Xtraction Corp's novel technology allows surgeons to remove large specimens or organs out of small incisions, reducing procedure time and improving the recovery of patients. Xtraction Corp is targeting the 1.8 million US and 6 million Worldwide minimally invasive surgical procedures requiring specimen retrieval.
What led you to start your company?
Jinesh: Medical devices are integral to patient care. During this pandemic, making sure ventilators are up and running and always available has been a huge focal point. I started UptimeHealth with my co-founder, Bill Olsen, to solve this problem. Our goal is to automate the medical equipment management process and allow outpatient practices to access biomedical technicians and equipment management support in their moment of need. We started by providing offerings to urgent cares, but we are now working with surgical centers, emergency rooms, and dental practices.
Anna Lisa: A few years ago, I was consulting to a couple of startups out of Northwestern University, all from the same lab that Rhaeos' technology came out of. I read a grant application that other Rhaeos' co-founders wrote for hydrocephalus and stopped in my tracks. There was something very appealing about their particular technology for this particular indication and I wanted in. I had been working on the development of invasive devices for most of my professional life and working on a noninvasive wearable that could do a lot of things – more than just hydrocephalus– was something I wanted to try. I dropped everything I was doing at the time and decided to transition this academic startup to a business and lead this company.
Ian: I was constantly frustrated at the end of minimally invasive surgery when we have to make a port site incision bigger just to get the specimen out of the body. A large extraction incision defeats the purpose of the minimally invasive procedure. By utilizing Xtraction Corp's technology we can not only advance the path for minimally invasive surgery, but we can also increase clinical efficiency and care. The time saved through this novel technology will be a great cost savings to the facility also.
As a leader, how has your role changed during COVID-19?
Bhuvi: The pandemic introduced new complications in supply chain and marketing. I have had to embrace the rapidly changing environment and continuously improve to find creative ways of doing business. As a leader, being calm, empathic, and supportive to everyone during these tough times is very important.
Senthil: Covid-19 forced me to be more adaptive to the changing market and efficient with virtual resources.
Jinesh: The uncertainty of how long our target market would be shut down forced us to shift our focus from sales to product and finding ways to support our clients and community. We started giving away a part of our product for free to help and show solidarity. Today, we are much more methodical and selective about every move we make because of the learnings the way we had to shift our thinking. I firmly believe we are a stronger and more efficient company now than we were 12 months ago.
Anna Lisa: Since the pandemic hit, I've worked hard to be more flexible, agile, and empathetic to my team. A few of my employees have young children and had to balance taking care of them while working since schools were closed and daycares and nannies were unavailable for several months. I was in the same boat. So I allowed for conference calls at night, work on weekends, and mental breaks. With the pandemic being so uncertain for a long time, I also increased my transparency with them in terms of strategic plans, how we would navigate through such rough time, and how together, we could still be successful as a company, whether in person or remote.
What are the big milestones coming in the next few years for your company?
Ian: The next few years hold several key exciting milestones. We are opening up our initial pre-seed round of funding which will lead us to sign a contract to finalize a working prototype and source materials needed from application to sterilization. Once this is completed, we plan to file for our 510k based off a known predicate. After this step Xtraction is looking to either move forward with a full sales force through the distributor model or seek out a quick acquisition by one of the 30+ major medical device companies already playing in the specimen removal space.
Anna Lisa: Our biggest milestone for this year is the FDA regulatory submission for first device in preparation for market launch next year. This will be a single use disposable device for hospital use intended for shunted hydrocephalus patients. Over the next few years, we plan to launch a home based device that will allow for shunt monitoring at home. We also plan to launch devices to monitor other chronic conditions for which we already have some preliminary data for.
Bhuvi: A big milestone for Breathe99 in 2021 is to successfully launch a filter subscription program and additional sizes of the B2 Mask. Post COVID, we want to expand international sales and to address other user segments. This is will involve international distributors and new sales channel. Over the next few years, we want to expand our product offering by identifying customer needs.
Jinesh: In the next few years, we plan to be the pervasive medical equipment and compliance management tool for the outpatient and ambulatory industry. We plan on being up and running in over 3,000 facilities and have over 5,000 technicians on the marketplace for our clients to source from.
How do you balance leading a startup with your everyday life?
Senthil: Work-life integration is a better way than work-life balance. It is fun and rewarding making a huge impact, which keeps me going.
Anna Lisa: Leading a start up by itself is not easy. Leading one when you have small children at home is even harder. I do my best to sneak in hugs, jokes, and stories throughout the day and be involved as much as I can in their extracurricular activities. I'm also the "Cookie Mom" for my daughter's Girl Scout troop. So if you need thin mints, you know who to reach.
Jinesh: It's very tough. The biggest key is to carve out some time each day for yourself. Use that time to work out, watch some TV, or do whatever makes you happy. My wife and I make sure that we eat dinner together and have at least an hour each day where our phones and laptops are away. It may seem small, but this time is super valuable and allows you to sustain the marathon of running your own business.
What's one thing people get wrong about startup life?
Anna Lisa: There is a misconception that startup founders have really flexible schedules and have the luxury of deciding on what goes or does not go on your calendar. The reality is that startup founders are incredibly busy, have full schedules, and do not get a lot of sleep. Startup life is not glorious. It's risky, time consuming, and susceptible to failure. Not everyone is wired for this lifestyle
Jinesh: If you have a good idea and a big market, building a company should be easy. Just having a brilliant idea isn't enough. The most important thing is a team that can execute. As you build a company, you will encounter so many unforeseen obstacles. Having a team that can adapt, pivot, and come up with clever solutions to complex problems is more important than the idea itself.
Bhuvi: It is not easy and it takes time for people to adjust to the demands that come with starting a business. There will be several low points and a lack of structure at the beginning.
How do you relax or decompress?
Bhuvi: Experimenting new cuisines and meditating daily helps me keep my stress level under control.
Senthil: I enjoy meditation. I also try to focus on impactful things and have fun with friends, family, and my kids.
Anna Lisa: I have two young children, an 8-year-old girl and a 3-year-old boy. My older one likes to tell jokes and stories that I cannot get enough of. My younger one is so cute with his chubby cheeks that looking at his face alone helps me relax.
What do you enjoy most about the Medical Alley Community?
Bhuvi: I am extremely grateful to be a part of a community of brilliant innovators who are trying to work towards a common goal. The Medical Alley community provides us a lot of resources and guidance when needed. Networking with various investors and strategic advisors has been helpful to me.
Jinesh: It's a supportive community of like-minded companies and individuals that are all looking to better the healthcare ecosystem.
Anna Lisa: The group is so welcoming. I'm based in Illinois and wasn't sure if I would be accepted as a member of the community since I was out of state. I was wrong. Medical Alley went out of their way to make me feel so welcomed. They took time to get to know my company and what our needs were.