Medibio
---
Boston Scientific Announces Recommended Offer to Acquire BTG plc.

HHS Deputy Secretary Hargan Announces DSIIS Participants and First Meeting Date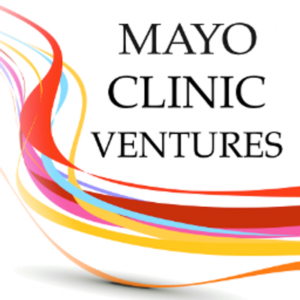 Medtronic to Acquire Nutrino Health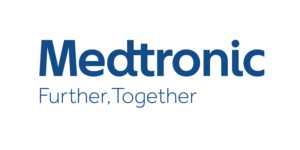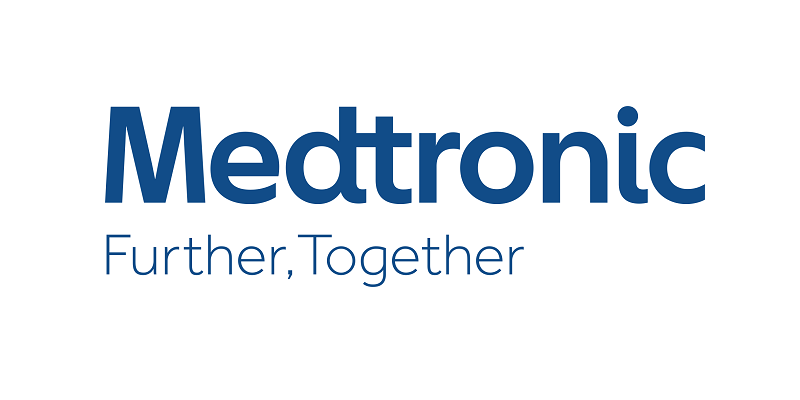 Biotech company DiaMedica sets IPO terms to rake in up to $20M

Confirm Rx: PopSci's 'Best of 2018'


Bracelets That Help Kick Bad Habits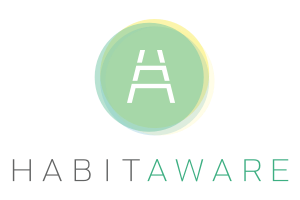 ANI Pharmaceuticals, Inc. Ranked Number 366 Fastest Growing Company in North America on Deloitte's 2018 Technology Fast 500™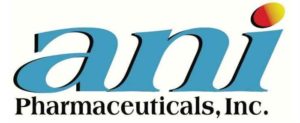 Cantel Medical To Acquire Omnia For Europe Expansion

2018 CFO of the Year: Brian Mower, Medibio

Farm animals may soon get new features through gene editing

Blue Cross CEO Craig Samitt wants to be a disruptor for health care; here's what that means for the Blues

Admedus reports $6.3 million revenues amid $12.7 million Star Bright backing

For Mayo scientist, spinal-injury research is personal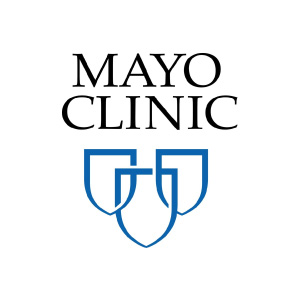 In the Fight Against Cancer, Sleeping Beauty Awakens


NHS clinical trial could pave the way for new depression treatment

NeuroOne Medical Technologies Corporation Announces Appointments to Artificial Intelligence Advisory Board

Mainstay Medical announces headline results from ReActiv8-B clinical study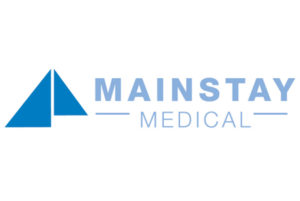 Mayo partnership aims to teach digital stethoscope to detect heart trouble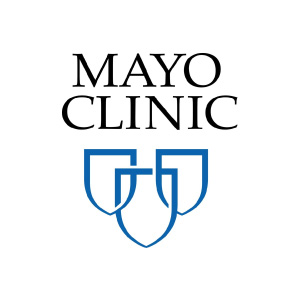 Pursuit Vascular Announces Patent Notice of Allowance for its ClearGuard HD Antimicrobial Barrier Caps

Hill-Rom announces executive appointments

Our View: Mayo Clinic's growth is good news for Rochester and state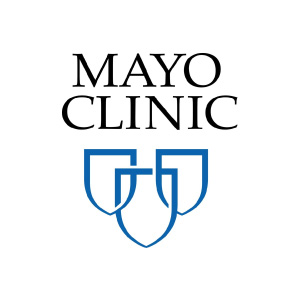 ---
Q&A with Aneela Idnani Kumar, who turned a bad habit into a Minnesota Cup-winning idea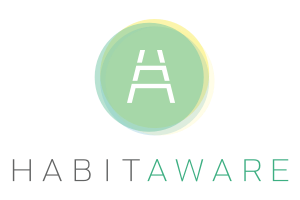 Startups Help Medical Discoveries Reach Patients, Clinics


Heraeus acquires Evergreen Medical, PhysioTest

Mayo Clinic, Eko pair up on machine learning tech to screen for heart diseases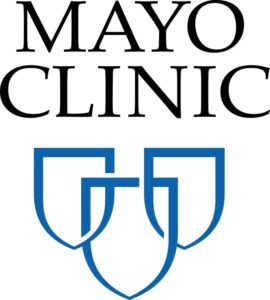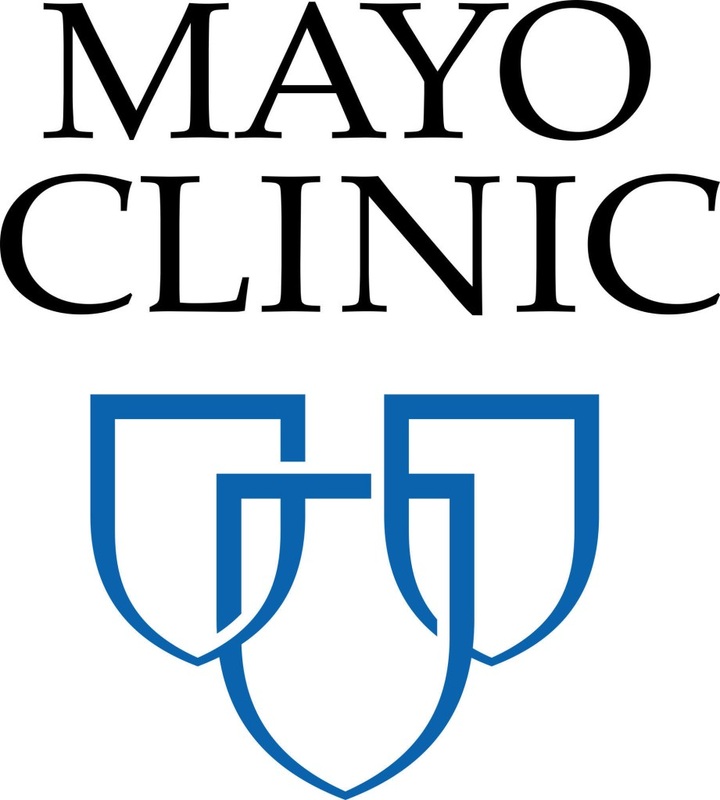 Switchback Medical acquires small Minnesota manufacturer

The University of Minnesota's craziest, most interesting innovations


Medibio Signs ilumen™ Corporate Contract with a Large Australian Employer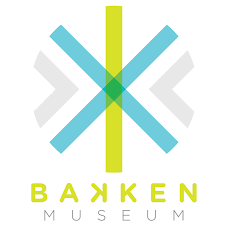 Bio-Techne Releases First Quarter Fiscal 2019 Results

MedCity launches MedCitizens to help innovative healthcare startups be found

'We're just getting started': Delta celebrates Northwest Airlines merger 10 years later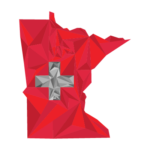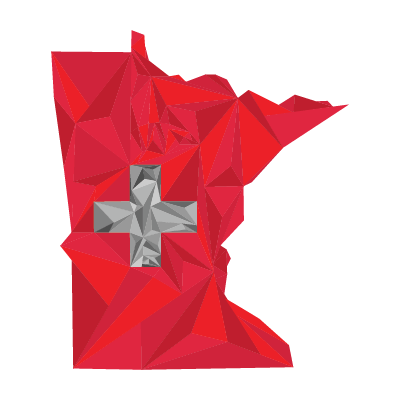 ---
Medibio Clinical Study Shows Over 20% Improvement to Current Diagnostic Standard

Mental-health startup Learn to Live raises $4.5M more to expand

Bright Health Announces Arizona Product Expansion with Addition of Individual Health Plans in Maricopa and Pima Counties in 2019

How Mayo Clinic tower expansion evolved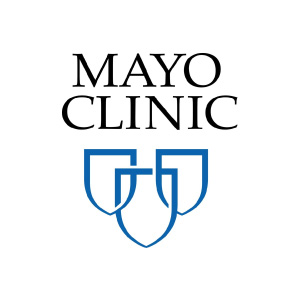 Research center opens at UMN, simplifying research development


Cellanyx Publishes Details of Novel, First-in-Class Live Tumor Cell Phenotypic Test to Risk-Stratify Aggressive Vs. Indolent Disease Risk in Solid Tumors

Developed at the U, wiring jaws without the wires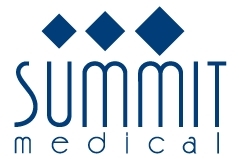 Some startup insurers are ditching the deductible
To Revive Medical Device Innovation, Simply Say 'Yea'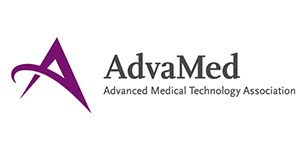 How Artificial Intelligence Is Changing the Way We Look at Food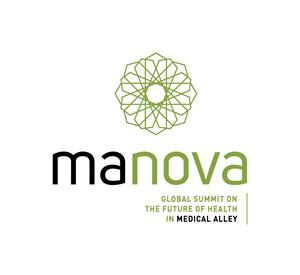 ---
NeoChord Announces Successful Completion of First Beating Heart Repair Procedures in China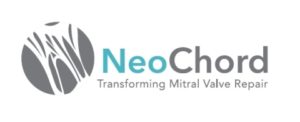 Mayo Clinic researchers identify a potential new approach to treat HER2 positive breast cancer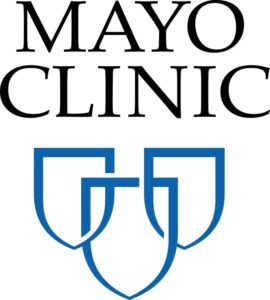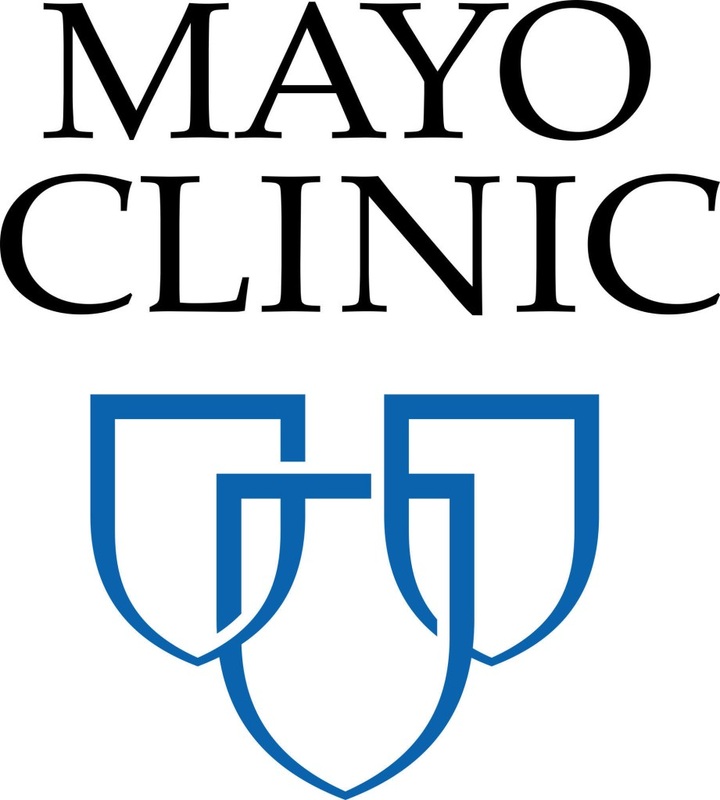 Abbott wins Aetna nod for Proclaim neurostim in chronic pain


Researchers 3D print prototype for 'bionic eye'


Med-tech company raises $10.3 million for obesity device 

Cantel Medical to consolidate Minnesota operations

First endocardial mapping of the left ventricle using the AdvisorTM HD Grid Catheter in a patient with a mitral valve clip

Ceterix Ortho wins expanded FDA nod for NovoStitch Pro

Mobile health care company treats more than just the sick

Mayo-backed Resoundant gains traction with tool to diagnose liver disease

Biothera Pharmaceuticals Announces Immuno-Oncology Clinical Trial Collaboration with AstraZeneca

Lindsey Hagan Joins Medibio as VP for Integrated Health Systems

Collagen Solutions adds COO and CBO to its board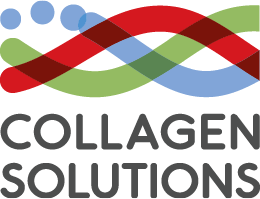 ---
Medical Alley has long been recognized as a place where innovation happens. The life-changing work that is done here often happens because people with diverse backgrounds and ideas join together to solve critical problems, and the results are life-improving, deeply meaningful discoveries and advances.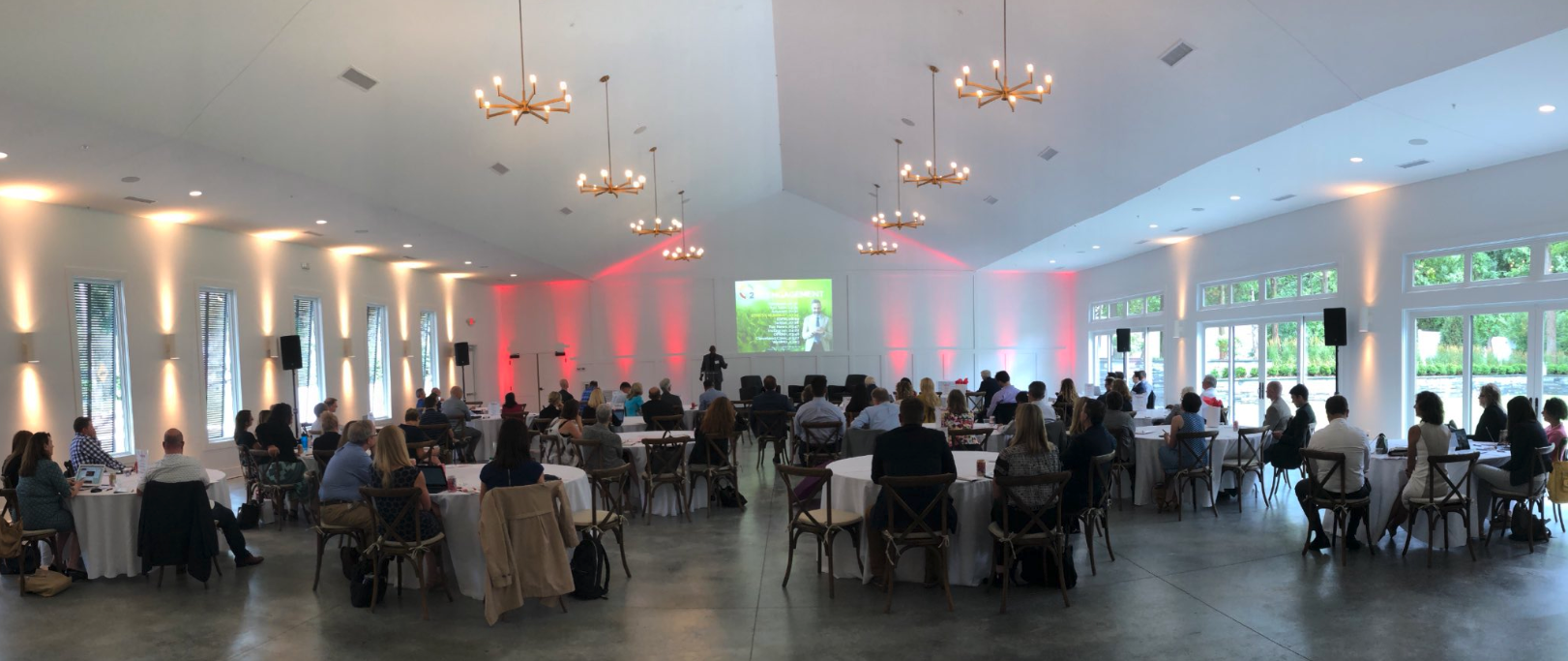 To show the amazing work happening in Medical Alley and to, hopefully, accelerate the serendipity sometimes necessary for truly transformative ideas to take shape, the Medical Alley Association has launched a series of afternoon discussions called "Leading the Conversation" each focused around one of healthcare's most daunting challenges.
The first of these conversations took place on Wednesday, July 25, and focused on new models for addressing mental health. Speakers from industry leaders like Medibio and Learn to Live gathered with care providers from Peoples Incorporated, Boynton Health at the University of Minnesota, and West End Consultation Group, as well as emerging tech companies like The Oxygen Plan and AiR Healthcare Solutions, to share their experience of how pervasive mental health issues are and what is working to help address the problem.
The statistics shared on the scope of the issue were sobering. Jack Cosentino, CEO and managing director of Medibio, opened the event with the key number: worldwide 450 million people per year will be diagnosed with a mental illness, and Dr. Russ Morfitt of Learn to Live told the crowd that 47 percent of the US population will, at some point in their lifetime, have a diagnosable mental health event, but less than a quarter of them will seek help. Dr. Marie Olseth of West End Consultation Group and an advisor to Medibio, cited the gap between mental health and physical health treatments, even as the distinction between the two is becoming more and more artificial, and AiR Healthcare's CEO Jaclyn Wainwright noted that while much of current mental healthcare is focused on suicide prevention, "Why are we treating a chronic disease state as though it were acute?"
But the stark reality of the challenge couldn't cast a pall on the proceedings, not when there is so much cause for hope. Dr. Gary Christenson of Boynton and Jill Wiedemann-West of People Incorporated shared stories of effective care, treating vulnerable populations proactively and helping them get care before their situations turned dire. Wainwright was joined by Adam Moen, founder of Marbles Analytics; Jeremy Schroetter, CTO of Medibio; and Eric Lucas, founder and CTO of The Oxygen Plan, each of whom presented their contribution to the fight for better mental health.
Advances in digital health have allowed treatment to reach patients where they are at, rather than forcing a patient to come to a doctor's office, which is helping those in need get care more quickly and more often. Directly addressing the issue of reimbursement – which can be an issue for emerging companies – Blue Cross Blue Shield's Brendan Shane conveyed a receptiveness from the payer side to look seriously at new models for mental health, noting that solving a problem like this was going to take everyone's best efforts.
The quality of these discussions and the hopefulness that came out of them is exactly what MAA hoped for when this session was originally discussed. Attendees left knowing better what specific challenges mental health providers are addressing, but also better aware of what tools are available to help in the fight.
The next Leading the Conversation will take place on November 6 at The Hutton House and will focus on value-based healthcare.
---
Implantable Organ Developer Miromatrix Medical Raises $15.7M


Minnesota health tech company accepted to world's largest tech incubator, Station F in Paris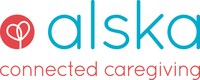 Relievant Announces First Commercial Intracept Procedures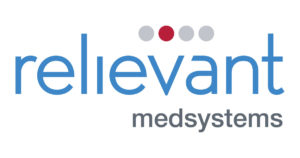 Abbott Receives FDA Approval for Next-Generation MitraClip® Device To Treat People With Leaky Heart Valves


Inspire Medical CEO on going public, ramping up growth and ringing the stock-exchange bell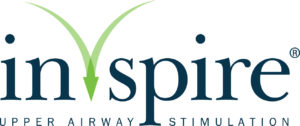 Vyriad Announces Collaboration with Merck KGaA, Darmstadt, Germany, and Pfizer to Evaluate Oncolytic Virus, Voyager-V1, in Combination with Anti-PD-L1 Antibody, Avelumab, in Phase 1 Clinical Study for Metastatic Colorectal Cancer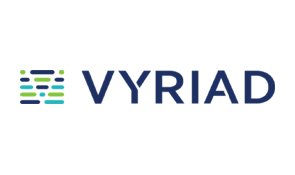 Netherlands-based Haga Teaching Hospital partners with physIQ and VitalConnect to continuously monitor cancer patients during treatment

Bright Health to expand its Obamacare footprint in 9 new markets

Why convergence is part of the future of healthcare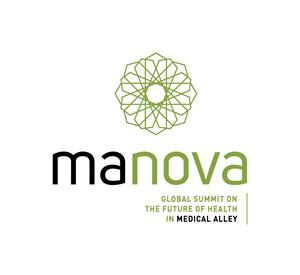 Bio-Techne Scales Antibody Validation Initiative Using CRISPR Gene Editing Technology Across a Broad Spectrum of Targets

Trio of Minnesota Stem Cell Startups Receive State-Funded Commercialization Grants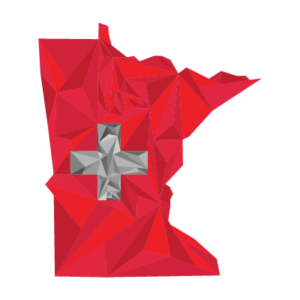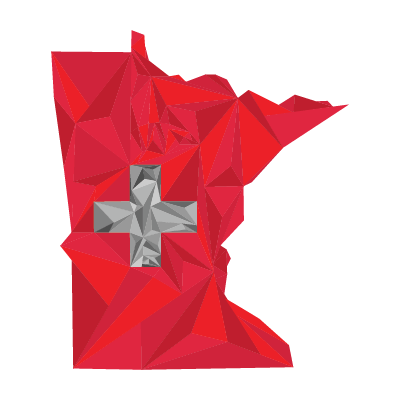 CHF Solutions enters the German marketplace

Medibio Submits FDA De Novo Application

Pelican BioThermal Announces Availability of its New CoolPall™ Flex Bulk Shipper System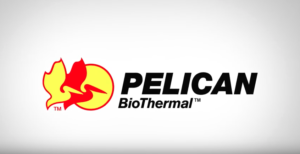 How the Didgeridoo and Physical Therapy Inspired a Local Sleep Startup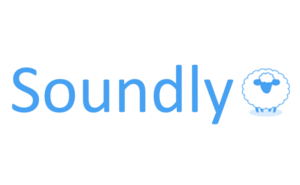 Med Tech Company Launches Clothing Line That Protects The Skin Of "Butterfly" Children 

Humanetics Awarded Patent for Oral Drug to Protect Warfighters and First Responders from Radiation Exposure

Zipnosis Earns Surescripts® Certification to Strengthen Physician Workflows and Enhance Physician Experience

---
Medtronic wins FDA nod for new lengths of drug-coated balloon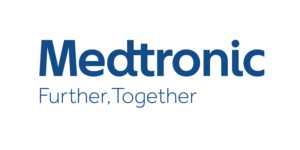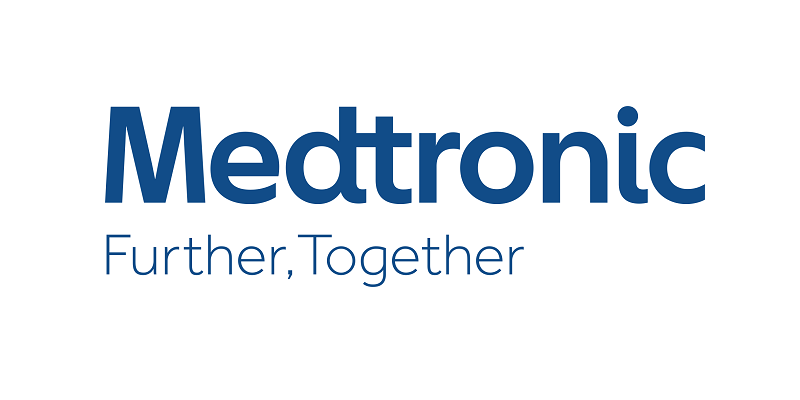 Five Legal Issues for all Healthcare Entrepreneurs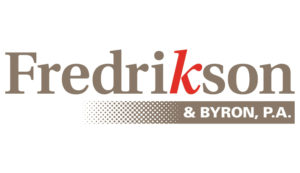 Hennepin Healthcare Clinic & Specialty Center installs United States' first pass-through endoscope reprocessor to enhance patient safety 

Blue Cross and Blue Shield of Minnesota and Mayo Clinic Announce New Five-Year Relationship

Medibio developing apps to help detect early signs of mental illness

Fairview and the University of Minnesota plan rebrand with eight-year deal

Clinical Study Featuring Pursuit Vascular ClearGuard® HD Antimicrobial Barrier Caps Receives Prestigious Editors' Choice Award

ANI Shareholders Elect Three New Members to the Board of Directors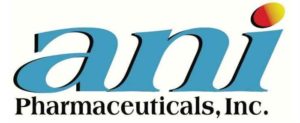 InstruSafe® by Summit Medical Launches New Trays for da Vinci® SP™ Surgical System Instrumentation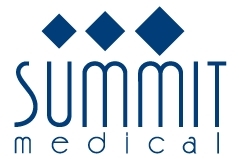 Medtronic, Nutrino partner to bring nutrition info to glucose monitoring app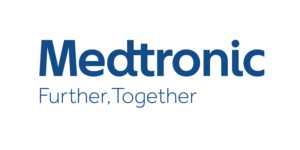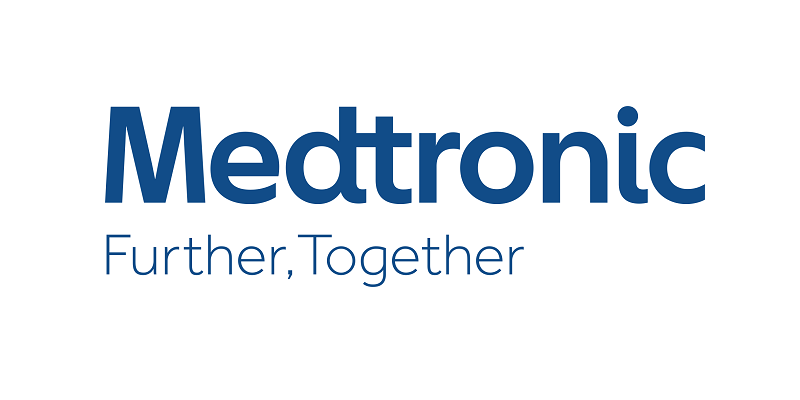 Diane Rucker named Executive Director of University Enterprise Laboratories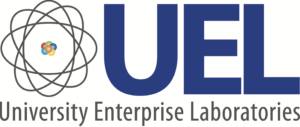 How corporations have helped Minnesota's startup community grow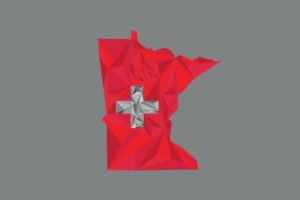 Top doc at MN Blue Cross on health care, ethics and a TV doctor who inspired him

---
3M sticks it to non-sticky medical tape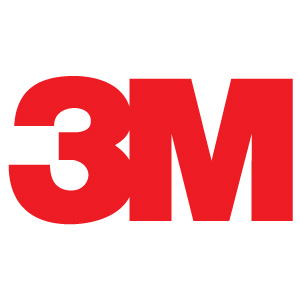 LogicStream Health Receives 2018 MedTech Breakthrough Award for Clinical Efficiency Innovation

Medtech companies need to expand their philosophy: Here's why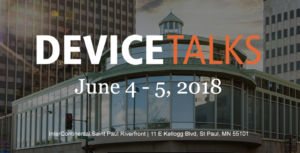 VivaQuant Technology Shows Promise for Improving Drug Safety Assessment Accuracy

Medtronic wins FDA nod for DBS clinician programmer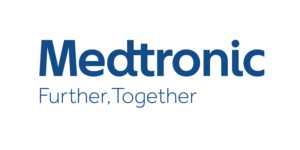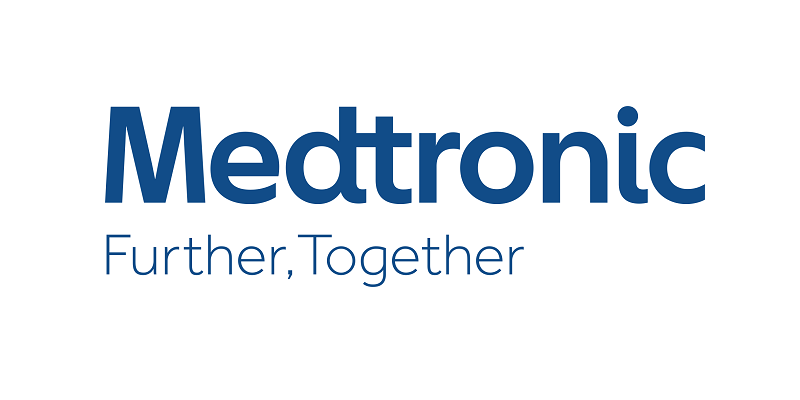 Medibio Broadens Opportunities with Compatibility to Fitbit Wearable Devices for Mental Health Measurement

A guide to Minnesota's startup community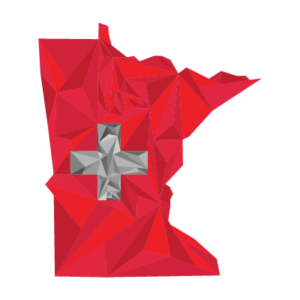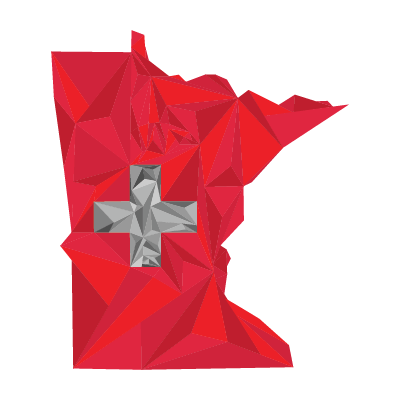 Bio-Techne to Acquire Quad Technologies

Stealthy Vergent Bioscience raises $9m for tumor-fluorescing tech

How an innovative program at the U of M Medical School could change the way doctors are trained in the U.S.


Microbiome Health Index™ Platform, Outcomes of Rebiotix's RBX7455 Oral Formulation To Be Featured in Rapid Fire and Poster Sessions at ASM Microbe 2018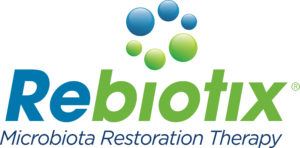 Pops! Diabetes Care Wins Pitch Prize at Canadian Startup Competition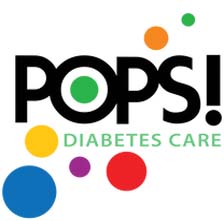 RxFunction, Inc., Creators of walkasins®, Hires New CFO

Improved Survival With Dynamic Optimization of CRT Pacing Using AdaptiveCRT Algorithm: Analysis of Real-World Patient Data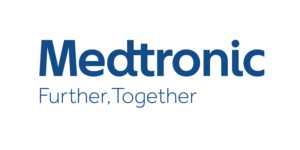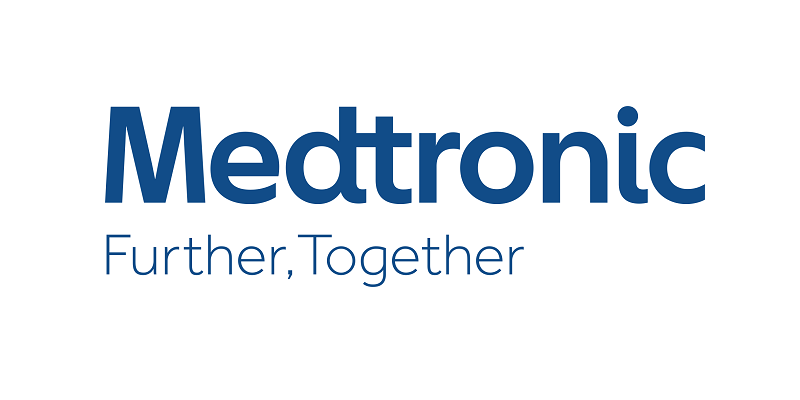 ---
Inspire Medical Systems prices upsized $108 million IPO at $16 high end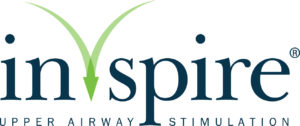 Takeda Finally Inks a Deal to Buy Shire in One of the Biggest Pharma Takeovers Ever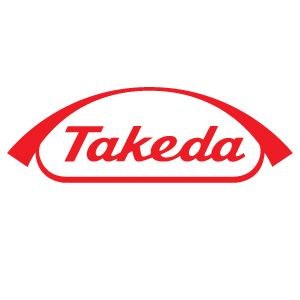 Abbott wins FDA nod for Advisor HD Gridcardiac mapping cath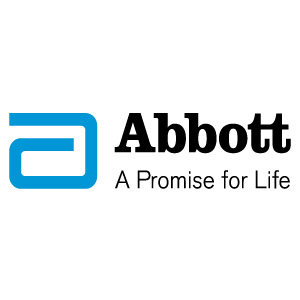 Medtronic Receives FDA Approval for Deep Brain Stimulation Therapy for Medically Refractory Epilepsy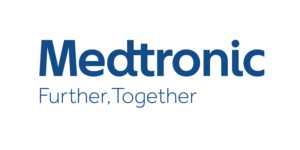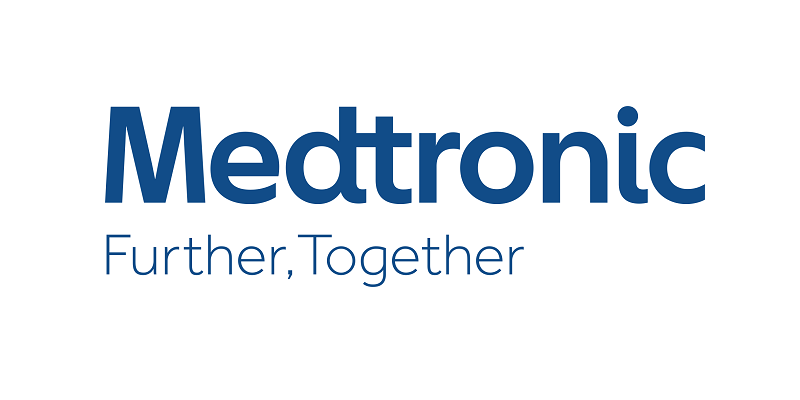 ANI Pharmaceuticals Reports First Quarter 2018 Results and Reaffirms Guidance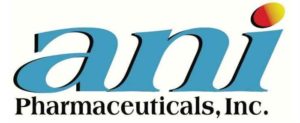 Electromed, Inc. Announces Fiscal 2018 Third Quarter Financial Results

Local Medical Tech Industry Leaders Richard Nigon and Kevin H. Roche Join RxFunction, Inc. Board of Directors

FDA Qualifies 2nd Medical Device Development Tool


Hitch Health: Automating ride-sharing to get patients to scheduled appointments

Medtronic Hires JPMorgan Analyst, and Investors Rate It a 'Buy'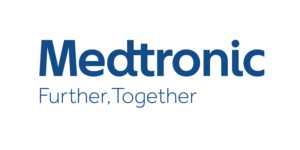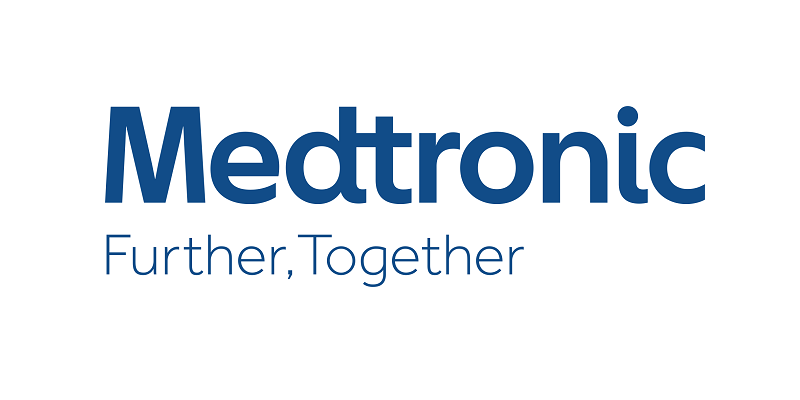 Results from Imricor MRI-Guided Cardiac Ablation Study to Be Presented at Heart Rhythm Society Conference in Boston

Preventice Solutions Announces Launch of BodyGuardian® Mini, the Smallest, Reusable, Waterproof Cardiac Holter Monitor

Medibio Launches Personal Mental Health Measurement App for Apple Watch

3M's New Single-Patient Stethoscope Fills Immense Auscultation Quality Gap for Clinicians Treating Patients in Isolation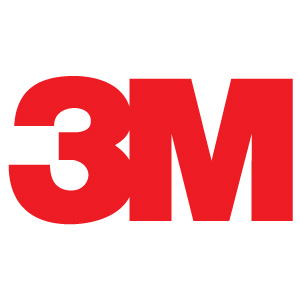 UMN Experts: Brain stimulation to treat Parkinson's, depression and more


The stocks of medical manufacturers Intricon and Tactile Medical surge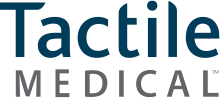 ---
Made at Mayo: How Lifting a Startup Ban at One of the Nation's Top Health Systems Ushered in a Wave of Innovation in Rochester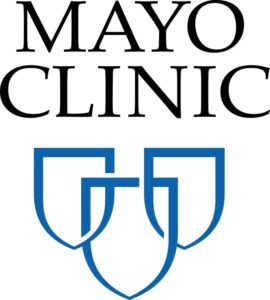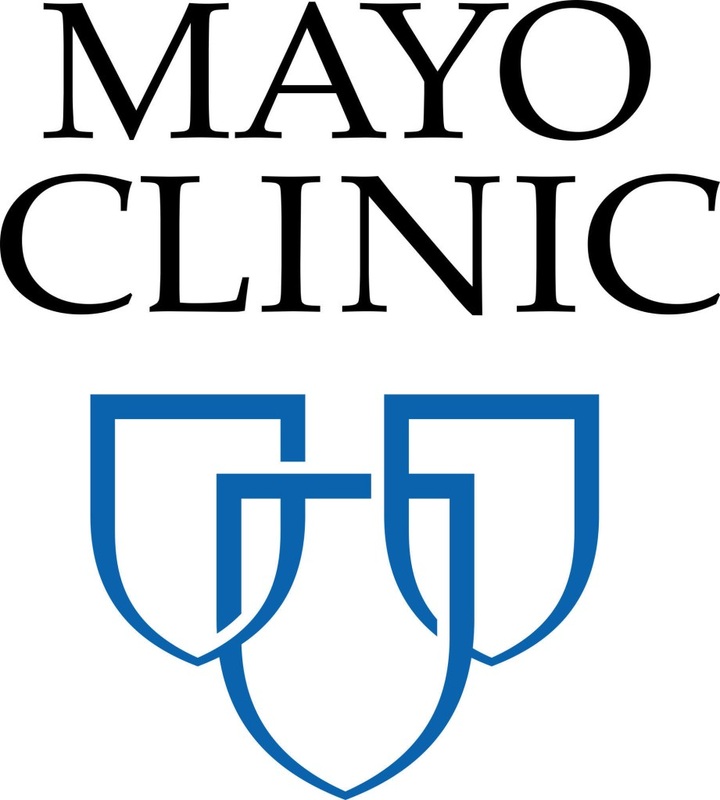 Entrepreneur of the Year Heartland Finalists Revealed, Minnesota Dominates Again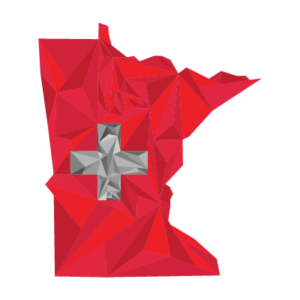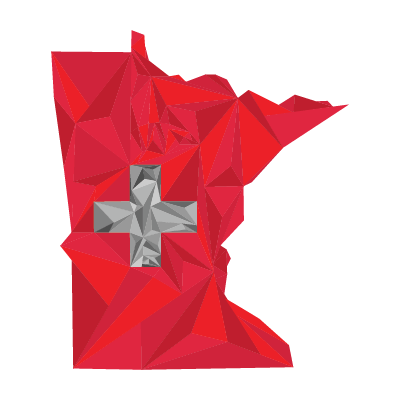 Electromed, Inc. Announces Results of a Longitudinal Outcome-Based Study: Bronchiectasis Exacerbations Significantly Reduced with HFCWO Therapy

ANI Pharmaceuticals Signs Definitive Agreements to Acquire Generic Products and Assets from Amneal/Impax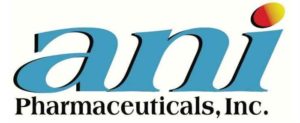 Cardionomic Nears Close of $9.6M Series B

Minne Ties® Agile MMF by Summit Medical Named Finalist for Medical Design Excellence Award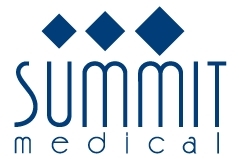 Ambient Clinical Analytics Solutions Proves Crucial in Saving Life

Harvard Bioscience Subsidiary Data Sciences International Launches Two Telemetry Implants to Enhance Neuroscience Research

Medtronic Announces TiONIC(TM) Technology, a Titanium 3D Printed Platform for Spine Surgery Implants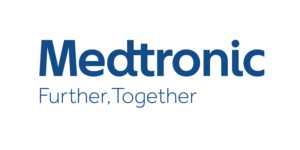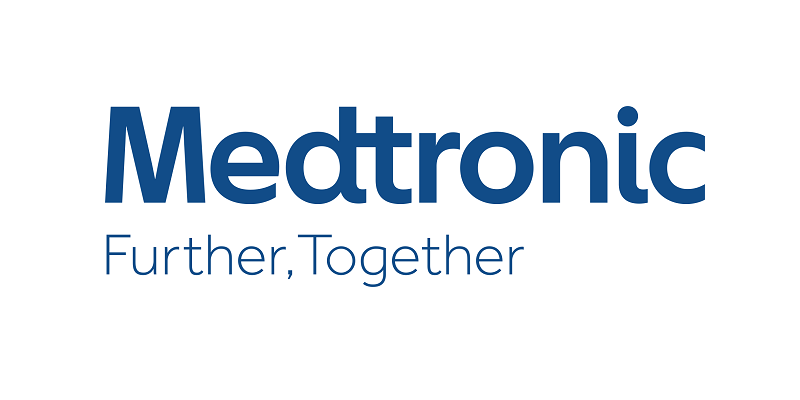 Osprey Medical posts double-digit sales growth for DyeVert Plus system

Minnetronix Announces Appointment of Elissa Lindsoe as Chief Financial Officer

Medibio Announces Global Launch of Corporate Mental Health For Business

Admedus appoints medtech expert Michael Oswell as vice president, development

3M Announces FDA Clearance of New Biological Indicator System Providing 24-Minute Results for Steam Sterilization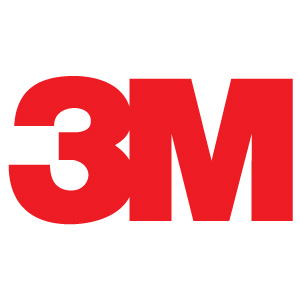 UMN faculty member appointed to new federal pain management task force


---