Learn to Live
---
The year may be racing for the finish line, but Medical Alley early- and growth-stage companies won't be eager to see it end. The first half of the year put 2018 close to the pace set by the record-breaking 2017 and the third quarter didn't break stride. Companies based in Medical Alley raised $176,089,457 in Q3, the second best Q3 in the last five years, and keeping the region on pace to break a half-billion dollars in total money raised in 2018.
Biotech and digital health continued their strong years, but perhaps the most interesting insight that can be pulled from the data is that medical device – which had swooned a bit – seems to have returned to the forefront of investors' minds.
Q3 Breakdown: From Strength to Strength
Q3 saw $176 million raised by 27 companies and the year-to-date reached $416M raised by 64 companies. While Q3 is down from a year ago, that is due in large part to fewer post-IPO raises in the quarter than there were in 2017. Removing those post-IPO numbers shows continuing strength in fundraising.
2017 had Bright Health's massive raise of $160 million, an all-time Minnesota record. Comparing 2018 to 2017 without Bright Health shows the community's great foundation and an expanding pool of Series A/B-type investments.
Device Investment Returns to Industry Capital, Medical Alley
Though the Medical Alley region has come to be known for its contributions across the healthcare spectrum, but there's little doubt that medical device companies were integral in establishing the region as a healthcare hub. After decades of strong growth, the 2000's dot-com bubble ushered in a lost decade for investment in technology, including medical devices, in Minnesota. Fortunately, investment in healthcare broadly has been on the rise since 2009, a trend that looks set to continue in 2018.
In the Q3 of 2018, Medical Alley device companies raised $90 million, pushing the total for the year to nearly $200 million raised by 33 companies. Q3's largest raises in device included Urotronic ($26 million), 4C Medical ($17 million), and Cardialen ($17 million).
2017 was an especially strong year with multiple growth capital rounds raised in excess of $20 million. Looking over the five-year period from 2014 to 2018, nearly $1.5 billion has been raised by 118 device firms, $300 million more than the 2009-2013 period. With a quarter to go, the gap is likely to widen even more. Venture investing can be highly volatile quarter-to-quarter and thus we take greater interest in examining total investment over five- and ten-year periods to correspond with the lifecycles of many investment funds.
The $1.6 billion in device investment raised in the last five full years (2013-2017) makes Medical Alley not only the top region for medical device investment in the Midwest, but the top region for all healthcare investment in the Midwest, surpassing Ohio and Illinois by hundreds of millions of dollars.
Biotech Sets New Milestone in Medical Alley
Biotech continues its impressive run, breaking $100 million in capital raised in a year for the first time in Medical Alley history. $104 million has been raised through three quarters by 14 companies. Recombinetics had the largest Q3 raise with $34 million led by Gundersen Health System. This comes on the heels of a $7 million raise earlier this year, bringing their annual total to $41 million.
Recombinetics' gene editing technology is making waves in the media, including coverage for their recent partnership with Medical Alley Association Foundational Member Mayo Clinic to grow human heart cells for eventual transplantation. They join fellow MAA member Miromatrix in leading the way toward a reduced need for long transplant waiting lists.
Drawing on the leadership of the University of Minnesota and Mayo Clinic, Medical Alley has a long history in biotechnology and pharmaceuticals. Leadership from companies like Upsher-Smith LLC, Bio-Techne and Be the Match is increasingly augmented by startups like Recombinetics, Stemonix, and Vyriad.
Digital Health Cements Position in Medical Alley
Digital Health investment continued its strong run with $32 million raised in the third quarter for a year-to-date total of $116 million. Taking into account the lower startup capital requirements compared to device or biotech, the quarter's $32 million raise is a strong number.
Praestan Health ($12 million) and Learn to Live ($6.5 million) had large raises and represent a growing trend of investment in mental and behavioral health; in fact, no digital health company in Medical Alley bested Praestan's $12 million raise. Medical Alley companies are making significant strides to eliminate the stigma around mental health and to create effective, novel solutions for mental illnesses.
Sansoro Health ($8 million) had the other major raise for the quarter. The demand for interoperability is driving solutions like Sansoro's to the forefront of health innovation.
All Major Sectors in Medical Alley Break $100 million Raised for First Time
All three major sectors of the Medical Alley health innovation cluster broke $100 million in funding for the first time. Diversity is becoming a major strength of the cluster, insulating Medical Alley from the ups and downs of the finance world, and making it easier to attract top talent to the region. While historically Medical Alley was dependent on one sector – medical device, especially implantable and interventional devices – increasingly digital health and biotech are raising major growth rounds, seed rounds and everything in between.
With a balanced regional portfolio of growing companies, a year of strong exits, and still a quarter to go, Medical Alley is positioned to grow its leadership as the global epicenter of health innovation and care.

---
Medibio Clinical Study Shows Over 20% Improvement to Current Diagnostic Standard

Mental-health startup Learn to Live raises $4.5M more to expand

Bright Health Announces Arizona Product Expansion with Addition of Individual Health Plans in Maricopa and Pima Counties in 2019

How Mayo Clinic tower expansion evolved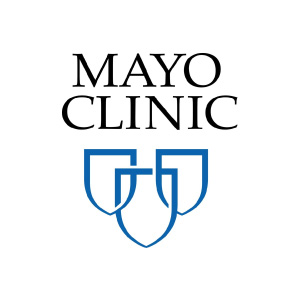 Research center opens at UMN, simplifying research development


Cellanyx Publishes Details of Novel, First-in-Class Live Tumor Cell Phenotypic Test to Risk-Stratify Aggressive Vs. Indolent Disease Risk in Solid Tumors

Developed at the U, wiring jaws without the wires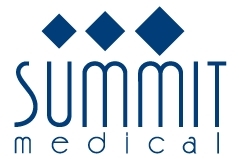 Some startup insurers are ditching the deductible
To Revive Medical Device Innovation, Simply Say 'Yea'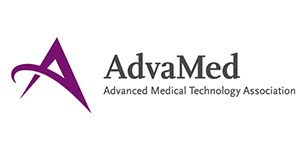 How Artificial Intelligence Is Changing the Way We Look at Food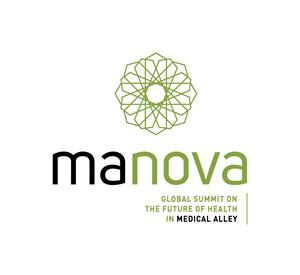 ---
Medical Alley has long been recognized as a place where innovation happens. The life-changing work that is done here often happens because people with diverse backgrounds and ideas join together to solve critical problems, and the results are life-improving, deeply meaningful discoveries and advances.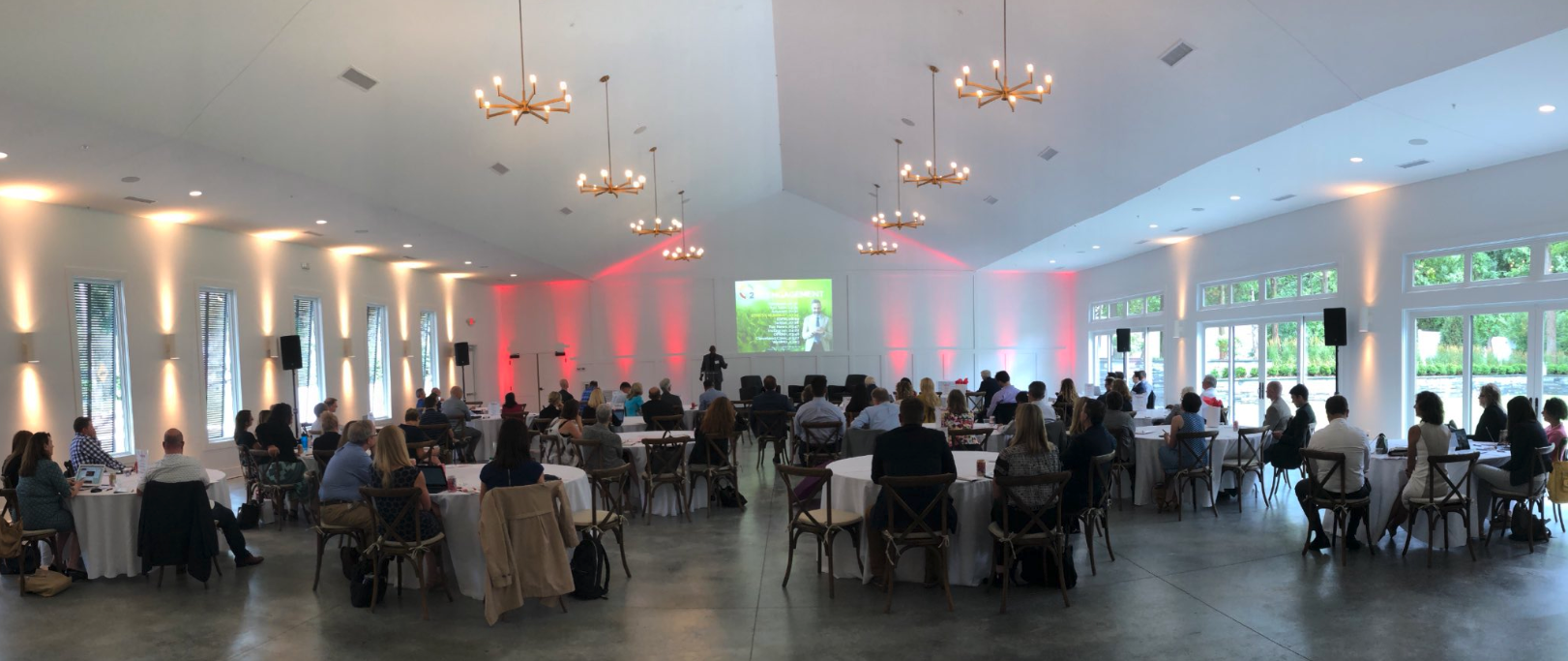 To show the amazing work happening in Medical Alley and to, hopefully, accelerate the serendipity sometimes necessary for truly transformative ideas to take shape, the Medical Alley Association has launched a series of afternoon discussions called "Leading the Conversation" each focused around one of healthcare's most daunting challenges.
The first of these conversations took place on Wednesday, July 25, and focused on new models for addressing mental health. Speakers from industry leaders like Medibio and Learn to Live gathered with care providers from Peoples Incorporated, Boynton Health at the University of Minnesota, and West End Consultation Group, as well as emerging tech companies like The Oxygen Plan and AiR Healthcare Solutions, to share their experience of how pervasive mental health issues are and what is working to help address the problem.
The statistics shared on the scope of the issue were sobering. Jack Cosentino, CEO and managing director of Medibio, opened the event with the key number: worldwide 450 million people per year will be diagnosed with a mental illness, and Dr. Russ Morfitt of Learn to Live told the crowd that 47 percent of the US population will, at some point in their lifetime, have a diagnosable mental health event, but less than a quarter of them will seek help. Dr. Marie Olseth of West End Consultation Group and an advisor to Medibio, cited the gap between mental health and physical health treatments, even as the distinction between the two is becoming more and more artificial, and AiR Healthcare's CEO Jaclyn Wainwright noted that while much of current mental healthcare is focused on suicide prevention, "Why are we treating a chronic disease state as though it were acute?"
But the stark reality of the challenge couldn't cast a pall on the proceedings, not when there is so much cause for hope. Dr. Gary Christenson of Boynton and Jill Wiedemann-West of People Incorporated shared stories of effective care, treating vulnerable populations proactively and helping them get care before their situations turned dire. Wainwright was joined by Adam Moen, founder of Marbles Analytics; Jeremy Schroetter, CTO of Medibio; and Eric Lucas, founder and CTO of The Oxygen Plan, each of whom presented their contribution to the fight for better mental health.
Advances in digital health have allowed treatment to reach patients where they are at, rather than forcing a patient to come to a doctor's office, which is helping those in need get care more quickly and more often. Directly addressing the issue of reimbursement – which can be an issue for emerging companies – Blue Cross Blue Shield's Brendan Shane conveyed a receptiveness from the payer side to look seriously at new models for mental health, noting that solving a problem like this was going to take everyone's best efforts.
The quality of these discussions and the hopefulness that came out of them is exactly what MAA hoped for when this session was originally discussed. Attendees left knowing better what specific challenges mental health providers are addressing, but also better aware of what tools are available to help in the fight.
The next Leading the Conversation will take place on November 6 at The Hutton House and will focus on value-based healthcare.
---
Q1 record with 26 Medical Alley companies raising $112 million in capital and a pair of companies acquired for $1.6 billion.
Investors are backing Medical Alley companies leading a shift to a consumer- and patient-centric healthcare system. Building on a record 2017, Medical Alley's leadership continued in a record Q1 that saw $112 million raised by 26 companies. Better than half of those companies are using novel tools and technologies that put the consumer at the center of health. Leading the pack of Medical Alley companies is Bind, which closed a $60 million round of funding to pioneer its on-demand health insurance offering.
With the global push to a consumer-centric healthcare industry, it's no surprise that Medical Alley companies are leading the change by developing novel solutions to tackle the biggest disease challenges, lowering costs, and improving quality. Medical Alley entrepreneurs benefit from the presence of, and access to, many of healthcare's leading companies as well as talent cross-pollination with national and global consumer brands like Target, Best Buy, and General Mills. Nowhere else do so many leaders from healthcare and the consumer sectors exist in such density and proximity.
Novel Solutions Transform Healthcare by Focusing on the Consumer
Among the records, two deals stand out for how they are driving a healthcare paradigm shift.
Bind is changing the game with on-demand health insurance; investors agree, fueling the company with $60 million, the largest investment of Q1. Using a model of core coverage for things like preventive health and ER visits, and add-ons for care that can be planned for, like carpal tunnel surgery, consumers pay for what they need, not what they don't. Led by a team with deep experience in consumer-centric health, including veterans of Definity Health and Redbrick Health, Bind is pioneering a new healthcare experience.
Learn to Live is changing the way we address one of our greatest health challenges, mental health, by making quality therapy accessible to more people. Investors backed the digital health startup with $4.3 million to further develop their platform, which provides remote access to high-quality mental health services. Patients can now access care without the fear and stigma that may accompany traditional mental health services. Learn to Live is breaking down the unique barriers to mental health care by meeting potential patients where they are.
Strength in All Sectors
Digital Health continues to drive investment growth in Medical Alley and topped all sectors with $69 million from 8 companies, led by Bind's $60 million. Medical Alley has emerged as one of the leading digital health hubs in the U.S., regularly appearing in top-10 rankings by Startup Health, Crunchbase, and others.
The Biotechnology sector is on a growth trajectory as well. Medical Alley biotech companies delivered a record Q1, raising $29 million from six companies. Biothera led the way with a raise of $13.5 million. Anchored by world-leading research institutions in the Mayo Clinic and the University of Minnesota, Medical Alley is a leading cluster for genetic, microbiotic, and regenerative medicine commercialization.
The Medical Device sector remains strong in Medical Alley. In Q1, a total of $14 million was raised by 12 companies, showing strength in early-stage investments on the heels of large mid- and late-stage investments in 2017. The world's #1 medical technology innovation cluster has demonstrated tremendous staying power, raising nearly $1.5 billion in the last five years, consistently leading all Midwest states and being in the top five fundraisers nationally.
Strong Exits in Medical Alley are Returning Capital
Medical Alley produced $1.6B in two exits during Q1 2018: ABILITY Network was acquired by Inovalon for $1.2 billion and NxThera was acquired by Boston Scientific for up to $406 million. These exits highlight the diversity of Medical Alley companies creating value by bringing new digital health and medical technology solutions to improve outcomes and lower costs.
ABILITY Network is a SaaS company that simplifies administrative and clinical tasks in healthcare. Combined with Inovalon, they are delivering great efficiencies across healthcare, freeing up capital to improve quality and lower costs. An early pioneer in digital health in Medical Alley, the company grew to more than $100 million in revenue and hundreds of employees in downtown Minneapolis. After the acquisition, Inovalon announced that ABILITY Network would expand both its office and its Minnesota workforce.
NxThera, a urology startup commercializing a novel treatment for benign prostatic hyperplasia (BPH) (also called an enlarged prostate) was acquired by Boston Scientific, which was an early investor in the company. NxThera's device offers a treatment option to patients that is minimally invasive, improves quality of life, and preserves sexual function post-procedure, making it a superior option for consumers. Following the acquisition, NxThera and Boston Scientific announced the spinout of a new company based on the core NxThera technology to develop a novel treatment for prostate cancer – continuing the cycle of innovation for the benefit of patients.
Medical Alley Leads the Way in Consumer Health
Want to know where health is going? Just follow the money: Since 2009, Medical Alley has led the Midwest in investments, with a total of $3.6 billion raised by 326 companies and led in exits with 44 since 2012. Increasingly, Medical Alley is the bellwether for where healthcare is going by leading the world in meaningful health innovation, driven by a focus on the largest disease states, creating real value throughout the healthcare community, and delivering better solutions and experiences for the health consumer.
DOWNLOAD REPORT
---