Digital Health
---
By Serafin (Fin) Samson, Baker Tilly
The MedCity News INVEST Twin Cities digital health conference brought together industry leaders, entrepreneurs and investors who are cultivating and shaping the digital health landscape.  As a first-time attendee, I walked away with several key takeaways from the conference.
Talent pool
There is a great range of talented minds that are creating and commercializing digital health solutions to solve some of healthcare's biggest issues, including needs to improve clinical outcomes, reduce cost of care, increase access to care and improve patient experience.  For the entrepreneurs, the Pitch Perfect rounds provided investor insight on key fundamentals to consider when formulating their digital health business models, including:
Fit within the clinical work flow and care system
Integration with the provider health IT infrastructure to capture and share data
Differentiation from competitive solutions and existing provider capabilities
Payment mechanisms to support the revenue model
New players
Representing the large industry side, Comcast Digital Health provided another example of a relatively new healthcare entrant that is leveraging and repurposing core assets to create new healthcare solutions. In this case, Comcast is leveraging its installed network to enable new care delivery models outside the traditional care setting and to provide people (aka patient consumers) with greater healthcare market transparency, allowing for more informed health decisions.
Given the broad reach that large industry players have within U.S. households and their own core competencies (e.g., production capabilities that can scale quickly to generate a large library of health content), entrepreneurs will need to consider industry partnerships earlier in their strategic planning process.
Strategic partnerships
The importance of early strategic partnerships was also stressed during the Commercializing Novel Digital Health Tech panel discussion. Partnering with providers, for example, to pilot new digital health solutions can be of value to a start-up in demonstrating clinical utility, inserting novel solutions within the system of care and proving out payment models.
Additional important takeaways include:
The need for EHRs to play a better role in influencing the progress of digital health innovation
The need for more innovation to address the underserved Medicaid population
Continued optimism around artificial/augmented Intelligence and the potential for AI to optimize the value of data
Diversity
Similar to many industries, diversity is a topic that requires greater awareness, discussion and action within healthcare. This was also an emotional topic during the Achieving Diversity in Healthcare panel discussion. The viewpoints vary on the best path forward, but as the panel demonstrated, it starts with the ability to open up discussions around diversity. The panel noted that diversity is not just about gender and race, but also about diversity in thought.
It is cognitive diversity that brings together a great range of talented minds and will make our Twin Cities community better equipped to advance innovation in healthcare.
About Baker Tilly
Accounting and advisory firm Baker Tilly serves life sciences organizations ranging from start-ups to multi-billion dollar companies. Our specialists understand a company's business, financial and operational needs in all phases of the life cycle – from launch through maturity – and help companies address each phase's unique needs and requirements. Headquartered in Chicago, Baker Tilly is an independent member of Baker Tilly International, a worldwide network of independent accounting and business advisory firms in 147 territories, with 33,600 professionals. The combined worldwide revenue of independent member firms is $3.4 billion.
---
Medical Alley companies had a strong start to 2018, buoyed by new investments in biotech. 45 companies raised $234 million in the first half of the year. In addition to positive investment flow, exits continued at a strong pace with multiple acquisitions and one initial public offering (IPO). These exits will recycle capital into the ecosystem and show Medical Alley's strength at all stages of company maturity.
Notable raises so far this year include Bind's $70 million (digital health), Relievant's $58 million (medical device), Vyriad's $9 million (biotech), Cardionomic's $9 million (medical device), and Vergent Bioscience's $8.7 million (biotech). Exits include Ability Network's sale to Inovalon, Cogentix's sale to Laborie, Rebiotix's sale to Ferring Pharmaceuticals, NxThera's sale to Boston Scientific, and RedBrick's Merger with Virgin Pulse. Inspire Medical Systems also raised net proceeds of $112.2 million through their IPO on the New York Stock Exchange.
Biopharma Best Start Ever
Medical Alley's biopharma community had its best first half ever with $51.8 million raised by 10 companies, over double the prior record from 2015. Top raisers were Biothera ($13.5 million), Vyriad ($9 million) and Vergent Biosciences ($8.7 million).
Biopharma accounted for one of the exits as well: Rebiotix's sale to Ferring Pharmaceuticals. In a show of support for the Medical Alley community, Ferring has commented that it will keep Rebiotix's team and operations in place in Medical Alley while investing in further development.
Biopharma is a growth sector for Medical Alley with steady increases in both funding and head count. 4,000 people across more than 200 organizations — more than double the number of companies a decade ago — now work in the biopharma space in Medical Alley. One of the companies expanding both its headcount and its footprint is Vyriad. Fresh off their $9 million raise, the company is investing in a 25,000 square foot Good Manufacturing Practice (GMP) space to manufacture its oncolytic virus anti-cancer vaccines in Rochester, Minnesota.
Loss of Angel Investment Tax Credit Threatens Job Growth
While Medical Alley is seeing growth in sectors like biopharma and digital health, Q2 did produce one worrying trend as well: The fewest companies since the passage of the Angel Investment Tax Credit (AITC) raised money in the first 6 months of 2018 following the credits expiration. 34 companies raised $4 million or less, the AITC cap, a 20 percent drop from the prior year, and a new low since the credit was first instituted.
By reducing the risk of an investment, the AITC provides an incentive for investors to back early stage technology firms. In the last five years, Medical Alley companies raised $108 million via the AITC earning $27 million in credits; those companies went on to raise another $273 million, a 10x return on the state's $27 million investment.
The AITC is a catalyst for early stage companies. Due to long development cycles in health technology, the companies who benefitted from the credit while it was in place are only now at the stage where they can create jobs en masse. Equally, while the short-term impacts of the credit's absence are already visible in the declining number of early stage companies raising money, this will not be the only negative consequence. A dip in job creation as this smaller class of startup companies reaches maturity would not be surprising.
Further delay in reauthorization imperials Minnesota's signature industry: health innovation and care. Reauthorization of the credit is a top priority of the Medical Alley Association.
Medical Alley Companies Create Billions in Value First Half of 2018
The first six months of 2018 saw strong return of capital to investors across all sectors, and the pipeline of promising early and mid-stage companies suggests deal activity will continue. Companies around the world want access to the talent and technology here in the global epicenter of health innovation and care, Medical Alley.
Here are some highlights of the major acquisitions, exits, and the largest raises of the first half of 2018:

ABILITY Network is a Software as a Service (SaaS) company that simplifies administrative and clinical tasks in healthcare. Combined with Inovalon, which acquired the firm for $1.2 billion, they are delivering efficiencies across healthcare, freeing up capital to improve quality and lower costs. An early Medical Alley pioneer in digital health, the company grew to more than $100 million in revenue and had hundreds of employees in downtown Minneapolis before their sale. After the acquisition, Inovalon announced ABILITY Network would expand its Minnesota workforce.
Bind, a company developing on-demand health insurance, raised $70 million to launch in market. Founded by serial entrepreneur Tony Miller and backed by Medical Alley based Lemhi Ventures, Bind provides core coverage for primary and emergency care with add-ins for things you can plan for, like certain orthopedic procedures. Bind's fundraise represents the third year in a row that the largest startup raise of the first half went to a digital health company.

Cogentix, a urology device and solutions provider, was acquired by Canadian firm LABORIE Medical Technologies for $239 million. Cogentix has three primary products: Urgent PC Neuromodulation System for the treatment of over active bladder; PrimeSight Cystoscopy System & EndoSheath, a cystoscopy system with a single-use protective barrier with an integrated working channel; and Macroplastique, an injectable, soft-tissue bulking agent used to treat female stress urinary incontinence.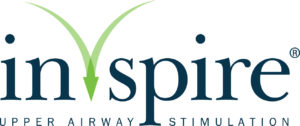 Inspire Medical Systems debuted on the New York Stock Exchange on May 3rd. Net of all expenses Inspire raised $112.2 million. A developer of treatments for obstructive sleep apnea, Inspire's lead product was named the #2 innovation most likely to impact healthcare in 2018 by the Cleveland Clinic. Inspire was the first Medical Alley company to go public in 2018 and follows members Celcuity and Calyxt, which went public in 2017. The stock trades under the symbol INSP.

NxThera, a urology startup commercializing a novel treatment for benign prostatic hyperplasia (also called an enlarged prostate) was acquired by Boston Scientific, which was an early investor in the company, for $406 million. NxThera's device offers a treatment option to patients that is minimally invasive, improves quality of life, and preserves sexual function post-procedure, making it a superior option for consumers. Following the acquisition, NxThera and Boston Scientific announced their intent to spinout a new company based on the core NxThera technology to develop a novel treatment for prostate cancer, continuing the cycle of innovation for the benefit of patients.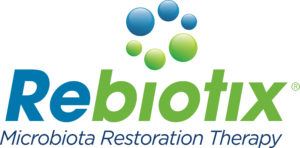 Rebiotix Inc., a late-stage clinical microbiome company focused on harnessing the power of the human microbiome to revolutionize the treatment of challenging diseases was acquired by Ferring Pharmaceuticals, but terms were not disclosed. According to published reports, Ferring intends to keep Rebiotix's operations intact, including CEO and Medical Alley Association board member, Lee Jones.

RedBrick Health agreed to merge with Virgin Pulse in the first half of 2018. Terms of the merger were not disclosed. The combined company will have 3,300 employees with offices in Medical Alley and Rhode Island. RedBrick helps companies transform the health of their organizations by inspiring their people to engage in life and at work. Virgin Pulse, a leading provider of technology solutions that promote employee engagement and wellbeing, is part of Sir Richard Branson's Virgin Group.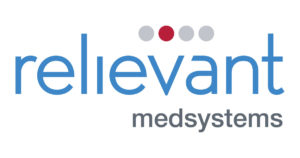 Relievant Medsystems raised $58 million in the first half of 2018, the largest raise by a medical device company and second largest raise overall. Simultaneously with the raise, Relievant announced moving its headquarters to Medical Alley from California. Relievant has developed the Intracept procedure for the treatment of certain types of chronic low back pain.
---
Minnesota jumped 13 spots to the 15th best market for venture capital in the United States in 2017 according to a report from Chartio. This happened while states like Colorado, Tennessee, Texas, and Illinois lost market share. California retains the top spot, though its lead is slipping as investors tap into booming startup hubs around the country.
"While Florida and Virginia were massive jumps, they weren't the biggest.  That honor belongs to the great State of Minnesota. Minnesota jumped 13 places from 28th to 15th place, led by Minneapolis, Plymouth, Minnetonka, and Rochester in 2017." Writes Tim Miller, in Chartio's breakdown of the changing investment landscape.
Medical Alley contributed $735 million to the state's total, estimated to be over $1 billion. Large raises like Bright Health's $160 million and Metavention's $65 million made a large impact in the total funds raised, but so did the dozens of raises in the $1 million to $10 million bracket. Companies that are addressing the biggest healthcare challenges and know how to build a business — the kind Medical Alley is known for producing — are winning the day.
This follows a 10-year trend of increasing healthcare investment in Medical Alley. The great recession of 2008, combined with uncertainty at the FDA and around healthcare reform, created the "perfect storm" as NEA's Josh Makower termed it. Coming out of the recession, investment steadily increased in the state's leading medical device sector.
But then something else happened: Digital health and biopharma companies emerged, raising major rounds and adding a second and third leg to Medical Alley's health innovation ecosystem.
2018 has started strong signaling that absolute growth is likely to continue, which could drive further increases in market share. Bind raised $60 million, Rebiotix had an exit to Ferring Pharmaceuticals, and dozens of device, digital, and drug firms have told Medical Alley Association staff they are in various stages of raising new rounds.
2017 saw Minnesota go from 28th to 15th in the country. Is 2018 the year we crack the top 10?
---
Q1 record with 26 Medical Alley companies raising $112 million in capital and a pair of companies acquired for $1.6 billion.
Investors are backing Medical Alley companies leading a shift to a consumer- and patient-centric healthcare system. Building on a record 2017, Medical Alley's leadership continued in a record Q1 that saw $112 million raised by 26 companies. Better than half of those companies are using novel tools and technologies that put the consumer at the center of health. Leading the pack of Medical Alley companies is Bind, which closed a $60 million round of funding to pioneer its on-demand health insurance offering.
With the global push to a consumer-centric healthcare industry, it's no surprise that Medical Alley companies are leading the change by developing novel solutions to tackle the biggest disease challenges, lowering costs, and improving quality. Medical Alley entrepreneurs benefit from the presence of, and access to, many of healthcare's leading companies as well as talent cross-pollination with national and global consumer brands like Target, Best Buy, and General Mills. Nowhere else do so many leaders from healthcare and the consumer sectors exist in such density and proximity.
Novel Solutions Transform Healthcare by Focusing on the Consumer
Among the records, two deals stand out for how they are driving a healthcare paradigm shift.
Bind is changing the game with on-demand health insurance; investors agree, fueling the company with $60 million, the largest investment of Q1. Using a model of core coverage for things like preventive health and ER visits, and add-ons for care that can be planned for, like carpal tunnel surgery, consumers pay for what they need, not what they don't. Led by a team with deep experience in consumer-centric health, including veterans of Definity Health and Redbrick Health, Bind is pioneering a new healthcare experience.
Learn to Live is changing the way we address one of our greatest health challenges, mental health, by making quality therapy accessible to more people. Investors backed the digital health startup with $4.3 million to further develop their platform, which provides remote access to high-quality mental health services. Patients can now access care without the fear and stigma that may accompany traditional mental health services. Learn to Live is breaking down the unique barriers to mental health care by meeting potential patients where they are.
Strength in All Sectors
Digital Health continues to drive investment growth in Medical Alley and topped all sectors with $69 million from 8 companies, led by Bind's $60 million. Medical Alley has emerged as one of the leading digital health hubs in the U.S., regularly appearing in top-10 rankings by Startup Health, Crunchbase, and others.
The Biotechnology sector is on a growth trajectory as well. Medical Alley biotech companies delivered a record Q1, raising $29 million from six companies. Biothera led the way with a raise of $13.5 million. Anchored by world-leading research institutions in the Mayo Clinic and the University of Minnesota, Medical Alley is a leading cluster for genetic, microbiotic, and regenerative medicine commercialization.
The Medical Device sector remains strong in Medical Alley. In Q1, a total of $14 million was raised by 12 companies, showing strength in early-stage investments on the heels of large mid- and late-stage investments in 2017. The world's #1 medical technology innovation cluster has demonstrated tremendous staying power, raising nearly $1.5 billion in the last five years, consistently leading all Midwest states and being in the top five fundraisers nationally.
Strong Exits in Medical Alley are Returning Capital
Medical Alley produced $1.6B in two exits during Q1 2018: ABILITY Network was acquired by Inovalon for $1.2 billion and NxThera was acquired by Boston Scientific for up to $406 million. These exits highlight the diversity of Medical Alley companies creating value by bringing new digital health and medical technology solutions to improve outcomes and lower costs.
ABILITY Network is a SaaS company that simplifies administrative and clinical tasks in healthcare. Combined with Inovalon, they are delivering great efficiencies across healthcare, freeing up capital to improve quality and lower costs. An early pioneer in digital health in Medical Alley, the company grew to more than $100 million in revenue and hundreds of employees in downtown Minneapolis. After the acquisition, Inovalon announced that ABILITY Network would expand both its office and its Minnesota workforce.
NxThera, a urology startup commercializing a novel treatment for benign prostatic hyperplasia (BPH) (also called an enlarged prostate) was acquired by Boston Scientific, which was an early investor in the company. NxThera's device offers a treatment option to patients that is minimally invasive, improves quality of life, and preserves sexual function post-procedure, making it a superior option for consumers. Following the acquisition, NxThera and Boston Scientific announced the spinout of a new company based on the core NxThera technology to develop a novel treatment for prostate cancer – continuing the cycle of innovation for the benefit of patients.
Medical Alley Leads the Way in Consumer Health
Want to know where health is going? Just follow the money: Since 2009, Medical Alley has led the Midwest in investments, with a total of $3.6 billion raised by 326 companies and led in exits with 44 since 2012. Increasingly, Medical Alley is the bellwether for where healthcare is going by leading the world in meaningful health innovation, driven by a focus on the largest disease states, creating real value throughout the healthcare community, and delivering better solutions and experiences for the health consumer.
DOWNLOAD REPORT
---

MedNet Solutions Announces Latest Release Of Its Award-Winning eClinical Solution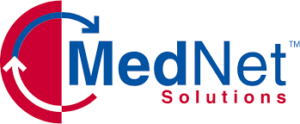 Boston Scientific Announces Acquisition of Securus Medical Group, Inc.

American Academy of Family Physicians, Zipnosis Announce Strategic Partnership to Provide Virtual Care Solution for Family Physicians

US Insurance Giants UnitedHealth and Humana Launch Blockchain Pilot

Walkasins maker raises $7.5 million to prevent falls

StartUp Health Insights Global Digital Health Funding Report Q1 2018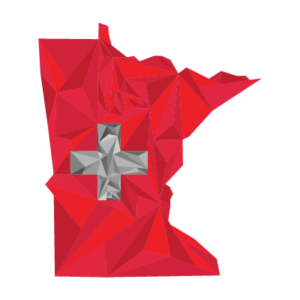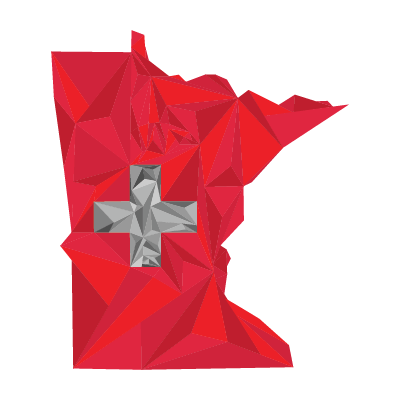 ---
With the release of two key reports in the last week that show strong growth for Minnesota's startups, the rest of the nation is coming to realize what we here in Medical Alley have long known: Minnesota is one of the best places in the country to start a business.
The first report, published by Ohio's BioEnterprise, focused specifically on health technology. For the seventh year in a row, BioEnterprise's Midwest Healthcare Growth Capital report shows Medical Alley as a top place for startups. Since the report started in 2011, Medical Alley has been first or second in total funds raised every year. In 2017, BioEnterprise counted $561 million raised by Minnesota companies, besting Ohio, Wisconsin and seven other states.
Digital health netted the most investment in the region, a trend we've seen locally as well. Medical devices brought in over a half-billion dollars of investment in 2017 and, continuing a legacy of strength, not one of the 11 states in the survey outraised Minnesota in the sector.
The second report looked at startup formation broadly, and Minnesota once again showed well, ranking as the third best place in the country to plant a startup. Business.org ranked cities based on factors like education, available workforce, and whether there was already startup activity happening there. Minnesota's educated workforce has long been one of the state's calling cards, but this survey revealed a new strength: No metropolitan area in the top 10 saw greater startup growth than the Twin Cities did!
Our investment reports have shown momentum building for our health technology community for quite a while, and it's gratifying to have regional and national publications noting the incredible work being done to make Minnesota a business powerhouse. Health technology leads the way, but now it seems like other industries are starting to follow along.
BioEnterprise is a Cleveland-based business, recruitment, and acceleration effort to support the growth of bioscience companies in Ohio; they produce the annual report to highlight the growing investment opportunities in Midwestern companies. Medical Alley Association partners with BioEnterprise to aggregate data across the 11-state region.
---
A summary provided by Medtronic, PLC
Members, as many of you know the FDA is piloting a Pre-certification program for certain digital health technology products. On January 30-31st the FDA hosted a public workshop. Representatives of Medtronic that participated shared their high-level notes with Medical Alley Association for the benefit of interested parties that were not able to participate. They are below.
Additional information can be found in these documents: 
Digital Health Pre-Cert Pilot Program Update

Software precertification Program Excellence Model
Key Takeaways:
Goal of the program is to maintain FDA's high standard for Safety and Effectiveness, while introducing both simplicity and flexible regulatory pathways
Pre-certification will be a firm-based (not product-based) approach and may have multiple certification tiers
FDA was strongly encouraging participants to not think in traditional terms of compliance or submissions, rather asked them to think & talk in terms of "how", such as how they knew the product was ready for market or how they knew it was the right product for the patient, to inform the "market ready" baseline
Once developed, the program will not be static but evolve continuously to respond to ever-changing conditions
Program is intended to accommodate fast software development timelines, evolving areas of concern (e.g. security, distribution), and potential exponential increase in submissions
FDA is truly being collaborative. Dr. Jeff Shuren, CDRH director, also expressed his desire for FDA to be an equal partner at the table
Program is intended to be scalable from the start, and effective for small to large companies and low risk to high risk software
So far, the program has represented a true paradigm shift and it will take companies time to get used to new terminology and ways of thinking
Target launch of program by start of 2019
Identified Challenges Moving Forward
Until the program has matured we will not know to what extent pre-certification will impact/augment/replace the premarket review process
What matters to payors is clinical evidence/outcomes and how pre-certification may influence the burden of clinical evidence (e.g. from pre-market to more post-market activities) is a big area of debate
The extent of transparency of the basis for a company's pre-certification to the public has yet to be defined, but there was almost unanimous agreement this was important
Determination of an appropriate tiering scheme for pre-certification
The concept of traditional Design History Files does not make sense to many young software companies due to better existing tools and methodologies, prompting evaluation of viable alternatives
---
Golden Valley, MN (October 23, 2017) – Establishing itself as the place to be for health innovation and care, Medical Alley has continued to raise the bar for investment. Surpassing $520 million, the Medical Alley community has already set a record for funds raised in a year, topping the previous record of $454.8 million set in 2015. With an entire quarter of opportunity remaining, Minnesota's health technology companies are planting their flags as national leaders. Listed below and attached to this email are infographics and more information. Please contact me if you have any questions or would like a quote.
What would a Record Year be Without a Record Quarter?
With total funds raised in the third quarter ending just shy of $200 million, Medical Alley had its best Q3 on record and second-best quarter ever, bested only by Q2 of 2017. Amphora's $32.5 million Series B raise led the 25 different privately held Medical Alley companies in Q3 2017. With an average raise of $7 million and a median raise of $1.6 million (the second highest Q3 median raise in the past five years), the community is growing broadly, not simply depending on a massive round to make headlines.
Medical Alley's Sectors Experience Records of Their Own
Just as no one company carried this record-breaking quarter, no one industry in the Medical Alley community defined the tremendous success. The digital health ($16.2 million), bio-pharma ($38.2 million), and medical device sectors ($133.6 million) all had their best Q3 ever. Additionally, Minnesota's bio-pharma sector had its best overall quarter in the past five years.
Another Quarter Defined by an Entire Ecosystem of Contributions & Successes 
Traditional fundraising is essential for privately held companies, providing resources that allow for accelerated growth and development. However, moving from private to public options can also be used to raise the company's profile or to open new markets. Two Medical Alley companies – Enteromedics ($18.1M) and Osprey Medical ($32.5M) – secured post-IPO raises during Q3 of 2017. These post-IPO raises generated $50.6 million for the region. This diversity in capital raising further validates the robust environment that makes Minnesota a hotbed for health technology market success.
Thanks to a quarter that featured robust raises both pre- and post-IPO, the Medical Alley community has achieved a record year of capital raising with a quarter remaining. Medical Alley health innovation and technology companies are continuing to raise the profile of the region, proving it is the place to be for those innovators looking to find a thriving community.
About the Medical Alley Association:
Since 1984, the Medical Alley Association has been the front door to Medical Alley. WE ARE the collective voice and expertise of Medical Alley; the strategy, implementation and execution vehicle of the Medical Alley Community. WE DELIVER the collective influence, intelligence and interactions that support Medical Alley's global leadership. Visit us at www.medicalalley.org for more information.
---
---
The promise of the Digital Health industry is the delivery of better health outcomes at lower costs.
Digital Health's most tangible opportunity for true impact on a system traditionally fraught with information asymmetry and inefficiency is productivity improvement. Digital Health can provide solutions to data and information, deliver insights to decision makers and provide innovative tools to patients, medical device and pharmaceutical manufacturers, care providers, and health insurers to connect, influence and improve the healthcare ecosystem.
The promise is a more effective, personalized and patient-centric approach to healthcare.

---