Bind
---
6 Questions is a new interview series with Medical Alley leaders on the future of healthcare. Medical Alley Association's membership includes leaders in healthcare delivery, payment, technology, and policy, which gives us – and in turn, you – access to diverse perspectives on how healthcare is changing and what lies ahead.
Medical Alley is the global epicenter of health innovation and care; 6 Questions, is meant to share insights and spark discussion. If you have a perspective on the future of healthcare, feel free to share it by reaching out to Frank Jaskulke, Vice President of Intelligence at fjaskulke@medicalalley.org
This interview with Jodi Hubler has been lightly edited for clarity and length. To see more, click the button below.
6 Questions Series
——–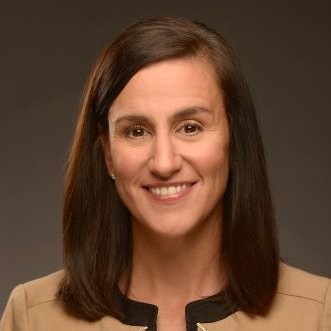 Jodi Hubler is widely recognized for her keen insight, direct style of communication, and skillful stewardship of organizations from incubated startups to multibillion dollar corporations. She delivers a unique combination of executive leadership and venture capital investing expertise with direct experience in operations, governance, human capital, strategic planning and execution, culture change, and negotiations. As a strategic advisor and mentor to entrepreneurs and CEOs, she is especially adept at leading and governing in industries facing transformative change.
Jodi currently serves on the boards of Lemhi Ventures' portfolio companies Bind, Digital Reasoning, PokitDok, and PlanSource, and serves as board chair of Recondo Technology. She previously served as a member or chair of seven additional Lemhi portfolio company boards. She also currently serves on the boards of CaringBridge, Central Logic, DHIT Global, and Medical Alley Association. Jodi is a frequent conference panelist and is a member of the Healthcare Executives Leadership Network and Women Business Leaders in Health Care Foundation.
Will the future of healthcare be most significantly defined by reigning in costs or accelerating outcomes?
Yes. That's the interesting imperative of our time: It is no longer an "or" question, it's an "and" imperative. For startups, the paradox is that the measure externally needs to be about achieving the triple aim of cost, quality and outcome all the while generating revenue, reducing risk, and increasing organizational resilience.
What is the definition of value in healthcare today and what should it be? 
The definition of value is like beauty – it's all in the eye of the beholder, and it is significantly dependent on where one sits within the value-stream map of healthcare. In our current system, it's all too often defined by reimbursement which, on one hand, limits the rate of change and, on the other, has more recently accelerated the rate of change as consumers have been more willing to pay and insert themselves, actively demanding change in line with their view of value: cost and convenience. A consumer centric definition will increasingly become the norm.
What's the biggest "blind spot" in healthcare today?
We still see a fair amount of denial in the system as to the rate of change– think Blockbuster vs. Netflix.
What's the venture capital sector's biggest "blind spot?" 
We have a math problem building. Massive amounts of funding having gone into a significant number of companies with disproportionately fewer number of exits. The system is at risk of having propagated our own hype curve.
Why is a presence in Minnesota, known as the Medical Alley, critical to your company?
Minnesta is in our roots as founders of Definity Health, and the ecosystem continues to prove to be a very strong market to start companies, particularly as it relates to talent.
What is the one thing, other than time or money, you wish you had more of? 
Wisdom.
To learn more about Lemhi Ventures visit https://lemhiventures.com/  
---
Medibio Clinical Study Shows Over 20% Improvement to Current Diagnostic Standard

Mental-health startup Learn to Live raises $4.5M more to expand

Bright Health Announces Arizona Product Expansion with Addition of Individual Health Plans in Maricopa and Pima Counties in 2019

How Mayo Clinic tower expansion evolved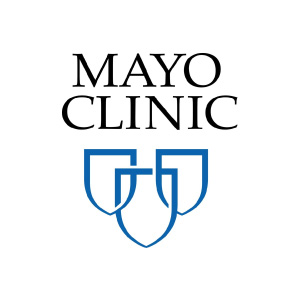 Research center opens at UMN, simplifying research development


Cellanyx Publishes Details of Novel, First-in-Class Live Tumor Cell Phenotypic Test to Risk-Stratify Aggressive Vs. Indolent Disease Risk in Solid Tumors

Developed at the U, wiring jaws without the wires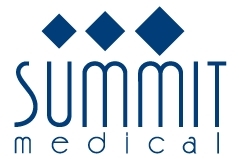 Some startup insurers are ditching the deductible
To Revive Medical Device Innovation, Simply Say 'Yea'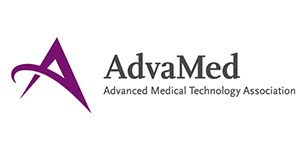 How Artificial Intelligence Is Changing the Way We Look at Food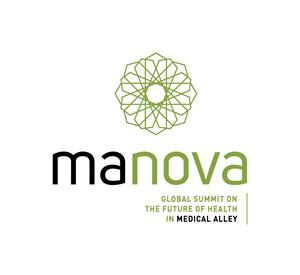 ---
Mayo Clinic names Farrugia as new CEO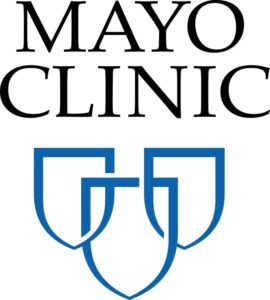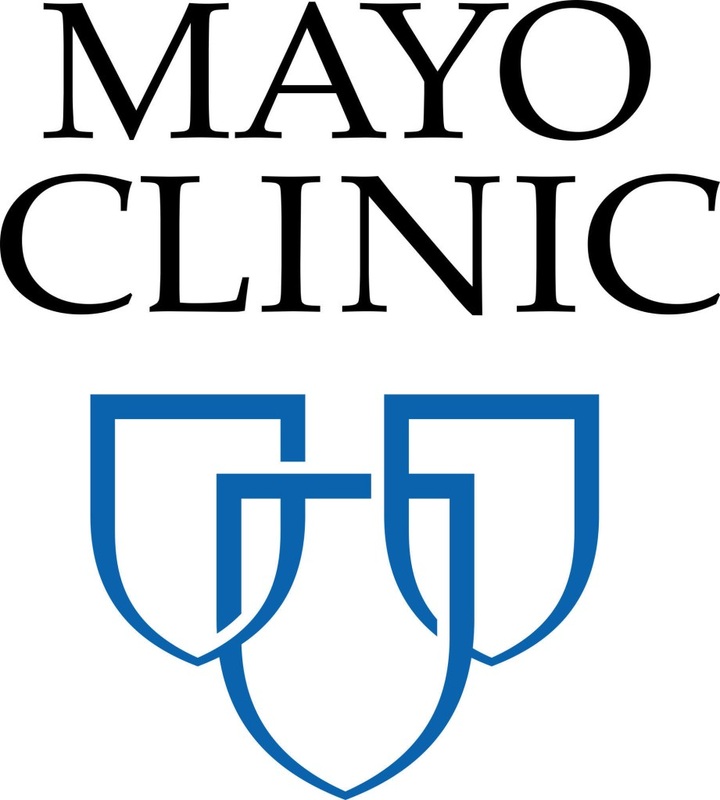 University of Minnesota reports breakthrough in 3-D printing for spinal cord repair


Takeda is banking on a SuperTarget-sized biologic plant in Brooklyn Park

Medtronic launches In.Pact Admiral drug-coated balloon in Japan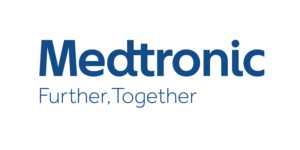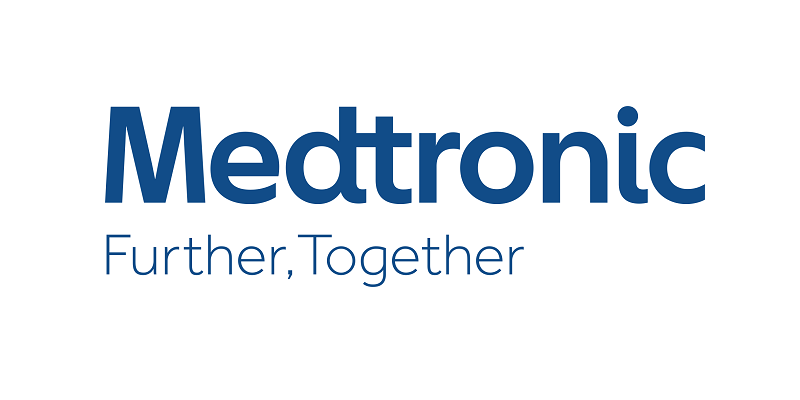 Mayo Clinic again ranked nation's top hospital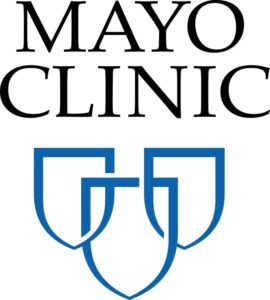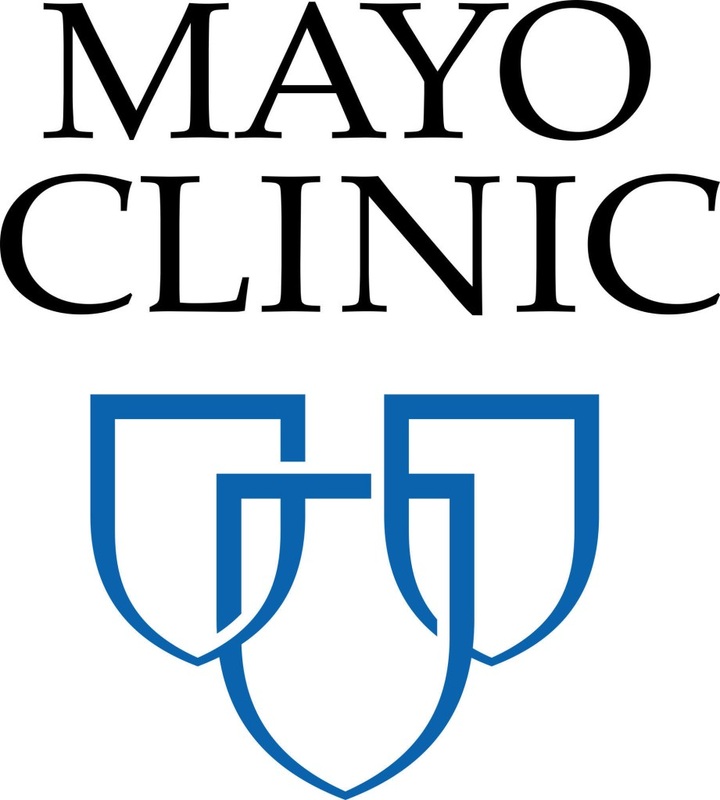 Minneapolis Health IT Co. Sansoro Health Raises $8M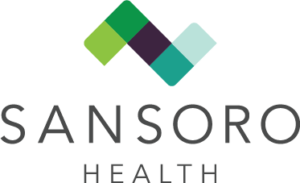 How Pharmacogenomics Is Improving American Healthcare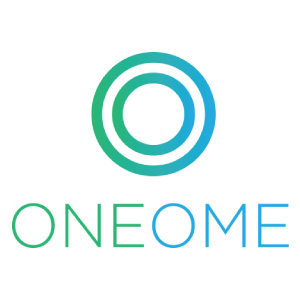 This startup is daring to bring on-demand services to health insurance
Bright Health to Enter New York City Medicare Advantage Market in Partnership with Mount Sinai Health Partners

Dambisa Moyo, Mildstorm CEO, elected to 3M board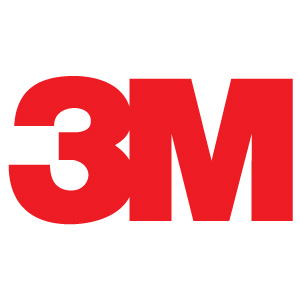 Ancor Capital Partners Sells WellSpring Pharma Services, Inc.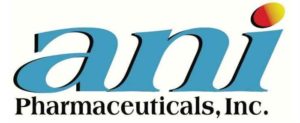 Celcuity Reports Second Quarter 2018 Financial Results

Admedus extends successful distribution deal for medication delivery pumps

Fusionetics Closes Capital Investment from Stella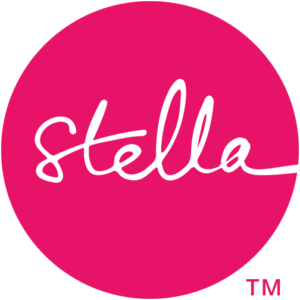 TE Connectivity beats the Street on Q3 results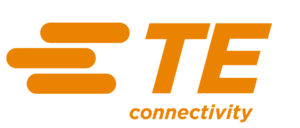 The Microbiome Therapeutics Innovation Group Announces Coalition Formation and Leadership Team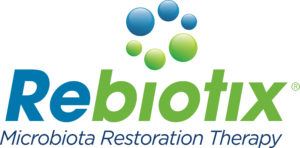 Electromed, Inc. Announces Results of an Independent Clinical Study: Bronchiectasis Exacerbations Reduced, Lung Function Stabilized with SmartVest®

---
Medical Alley companies had a strong start to 2018, buoyed by new investments in biotech. 45 companies raised $234 million in the first half of the year. In addition to positive investment flow, exits continued at a strong pace with multiple acquisitions and one initial public offering (IPO). These exits will recycle capital into the ecosystem and show Medical Alley's strength at all stages of company maturity.
Notable raises so far this year include Bind's $70 million (digital health), Relievant's $58 million (medical device), Vyriad's $9 million (biotech), Cardionomic's $9 million (medical device), and Vergent Bioscience's $8.7 million (biotech). Exits include Ability Network's sale to Inovalon, Cogentix's sale to Laborie, Rebiotix's sale to Ferring Pharmaceuticals, NxThera's sale to Boston Scientific, and RedBrick's Merger with Virgin Pulse. Inspire Medical Systems also raised net proceeds of $112.2 million through their IPO on the New York Stock Exchange.
Biopharma Best Start Ever
Medical Alley's biopharma community had its best first half ever with $51.8 million raised by 10 companies, over double the prior record from 2015. Top raisers were Biothera ($13.5 million), Vyriad ($9 million) and Vergent Biosciences ($8.7 million).
Biopharma accounted for one of the exits as well: Rebiotix's sale to Ferring Pharmaceuticals. In a show of support for the Medical Alley community, Ferring has commented that it will keep Rebiotix's team and operations in place in Medical Alley while investing in further development.
Biopharma is a growth sector for Medical Alley with steady increases in both funding and head count. 4,000 people across more than 200 organizations — more than double the number of companies a decade ago — now work in the biopharma space in Medical Alley. One of the companies expanding both its headcount and its footprint is Vyriad. Fresh off their $9 million raise, the company is investing in a 25,000 square foot Good Manufacturing Practice (GMP) space to manufacture its oncolytic virus anti-cancer vaccines in Rochester, Minnesota.
Loss of Angel Investment Tax Credit Threatens Job Growth
While Medical Alley is seeing growth in sectors like biopharma and digital health, Q2 did produce one worrying trend as well: The fewest companies since the passage of the Angel Investment Tax Credit (AITC) raised money in the first 6 months of 2018 following the credits expiration. 34 companies raised $4 million or less, the AITC cap, a 20 percent drop from the prior year, and a new low since the credit was first instituted.
By reducing the risk of an investment, the AITC provides an incentive for investors to back early stage technology firms. In the last five years, Medical Alley companies raised $108 million via the AITC earning $27 million in credits; those companies went on to raise another $273 million, a 10x return on the state's $27 million investment.
The AITC is a catalyst for early stage companies. Due to long development cycles in health technology, the companies who benefitted from the credit while it was in place are only now at the stage where they can create jobs en masse. Equally, while the short-term impacts of the credit's absence are already visible in the declining number of early stage companies raising money, this will not be the only negative consequence. A dip in job creation as this smaller class of startup companies reaches maturity would not be surprising.
Further delay in reauthorization imperials Minnesota's signature industry: health innovation and care. Reauthorization of the credit is a top priority of the Medical Alley Association.
Medical Alley Companies Create Billions in Value First Half of 2018
The first six months of 2018 saw strong return of capital to investors across all sectors, and the pipeline of promising early and mid-stage companies suggests deal activity will continue. Companies around the world want access to the talent and technology here in the global epicenter of health innovation and care, Medical Alley.
Here are some highlights of the major acquisitions, exits, and the largest raises of the first half of 2018:

ABILITY Network is a Software as a Service (SaaS) company that simplifies administrative and clinical tasks in healthcare. Combined with Inovalon, which acquired the firm for $1.2 billion, they are delivering efficiencies across healthcare, freeing up capital to improve quality and lower costs. An early Medical Alley pioneer in digital health, the company grew to more than $100 million in revenue and had hundreds of employees in downtown Minneapolis before their sale. After the acquisition, Inovalon announced ABILITY Network would expand its Minnesota workforce.
Bind, a company developing on-demand health insurance, raised $70 million to launch in market. Founded by serial entrepreneur Tony Miller and backed by Medical Alley based Lemhi Ventures, Bind provides core coverage for primary and emergency care with add-ins for things you can plan for, like certain orthopedic procedures. Bind's fundraise represents the third year in a row that the largest startup raise of the first half went to a digital health company.

Cogentix, a urology device and solutions provider, was acquired by Canadian firm LABORIE Medical Technologies for $239 million. Cogentix has three primary products: Urgent PC Neuromodulation System for the treatment of over active bladder; PrimeSight Cystoscopy System & EndoSheath, a cystoscopy system with a single-use protective barrier with an integrated working channel; and Macroplastique, an injectable, soft-tissue bulking agent used to treat female stress urinary incontinence.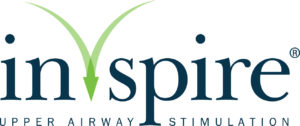 Inspire Medical Systems debuted on the New York Stock Exchange on May 3rd. Net of all expenses Inspire raised $112.2 million. A developer of treatments for obstructive sleep apnea, Inspire's lead product was named the #2 innovation most likely to impact healthcare in 2018 by the Cleveland Clinic. Inspire was the first Medical Alley company to go public in 2018 and follows members Celcuity and Calyxt, which went public in 2017. The stock trades under the symbol INSP.

NxThera, a urology startup commercializing a novel treatment for benign prostatic hyperplasia (also called an enlarged prostate) was acquired by Boston Scientific, which was an early investor in the company, for $406 million. NxThera's device offers a treatment option to patients that is minimally invasive, improves quality of life, and preserves sexual function post-procedure, making it a superior option for consumers. Following the acquisition, NxThera and Boston Scientific announced their intent to spinout a new company based on the core NxThera technology to develop a novel treatment for prostate cancer, continuing the cycle of innovation for the benefit of patients.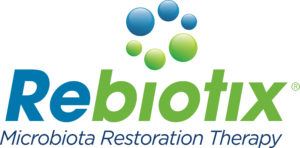 Rebiotix Inc., a late-stage clinical microbiome company focused on harnessing the power of the human microbiome to revolutionize the treatment of challenging diseases was acquired by Ferring Pharmaceuticals, but terms were not disclosed. According to published reports, Ferring intends to keep Rebiotix's operations intact, including CEO and Medical Alley Association board member, Lee Jones.

RedBrick Health agreed to merge with Virgin Pulse in the first half of 2018. Terms of the merger were not disclosed. The combined company will have 3,300 employees with offices in Medical Alley and Rhode Island. RedBrick helps companies transform the health of their organizations by inspiring their people to engage in life and at work. Virgin Pulse, a leading provider of technology solutions that promote employee engagement and wellbeing, is part of Sir Richard Branson's Virgin Group.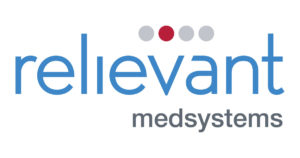 Relievant Medsystems raised $58 million in the first half of 2018, the largest raise by a medical device company and second largest raise overall. Simultaneously with the raise, Relievant announced moving its headquarters to Medical Alley from California. Relievant has developed the Intracept procedure for the treatment of certain types of chronic low back pain.
---
Boston Scientific launches the HeartLogic heart failure diagnostic in Europe

Mayo Clinic Tops YouGov's Brand Reputation Index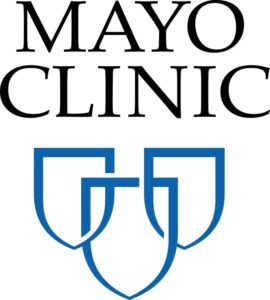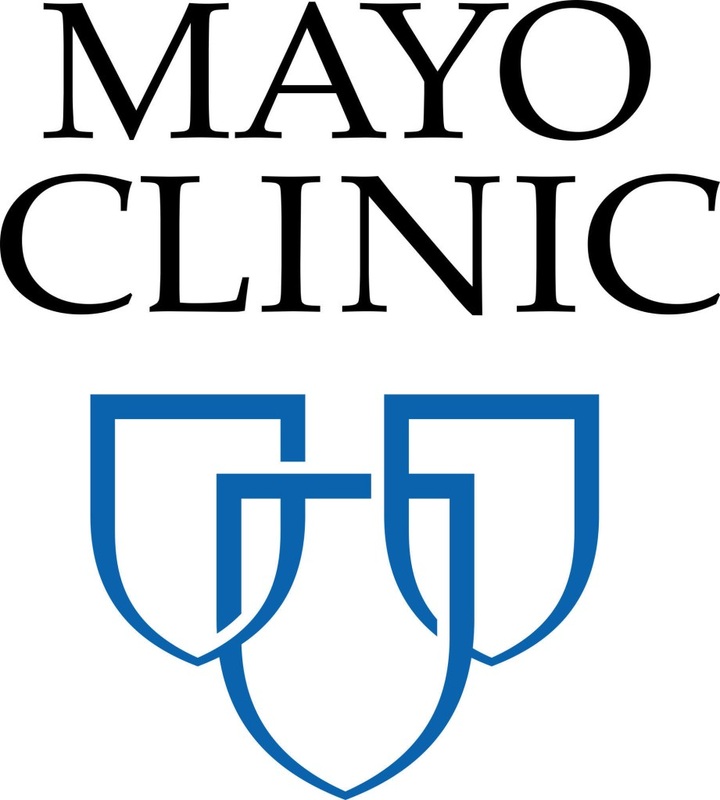 Teleflex to acquire QT Vascular assets, takes option on Chocolate Heart DCB


Ragan Communications and PR Daily Name Bellmont Partners Health Care Public Relations Agency of the Year

U of M Med School Launches New Anti-Aging Research Institute, Hires Leadership Team


Are physical and mental health interconnected?

Medtronic reports promising results with new blood-pressure therapy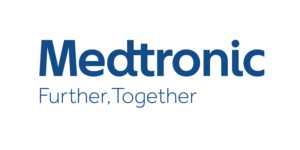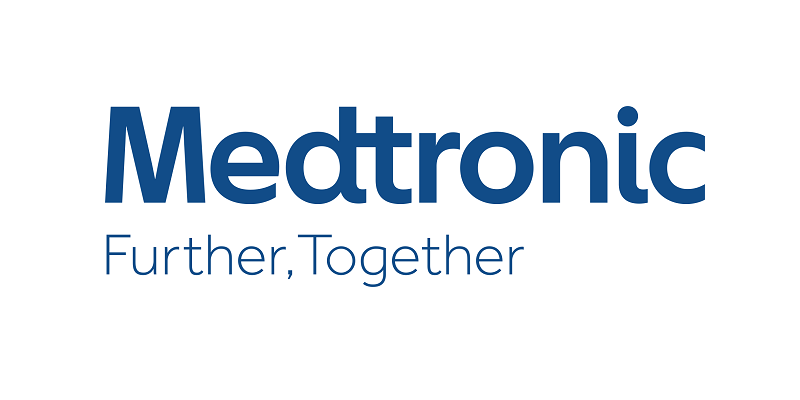 Stella Announces Minority Ownership of Talix, Inc.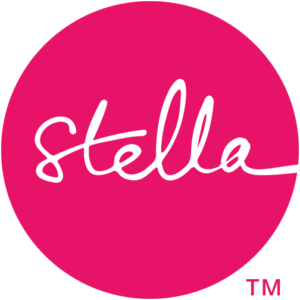 A health plan with a la carte coverage
FDA Broadens ClearGuard® HD Antimicrobial Barrier Cap Indications

Helmsley Charitable Trust Grant Funds Mayo Clinic Robotic Technology Pilot Program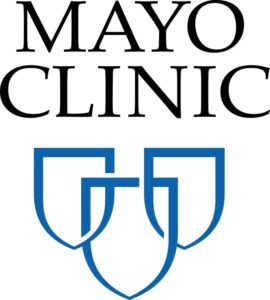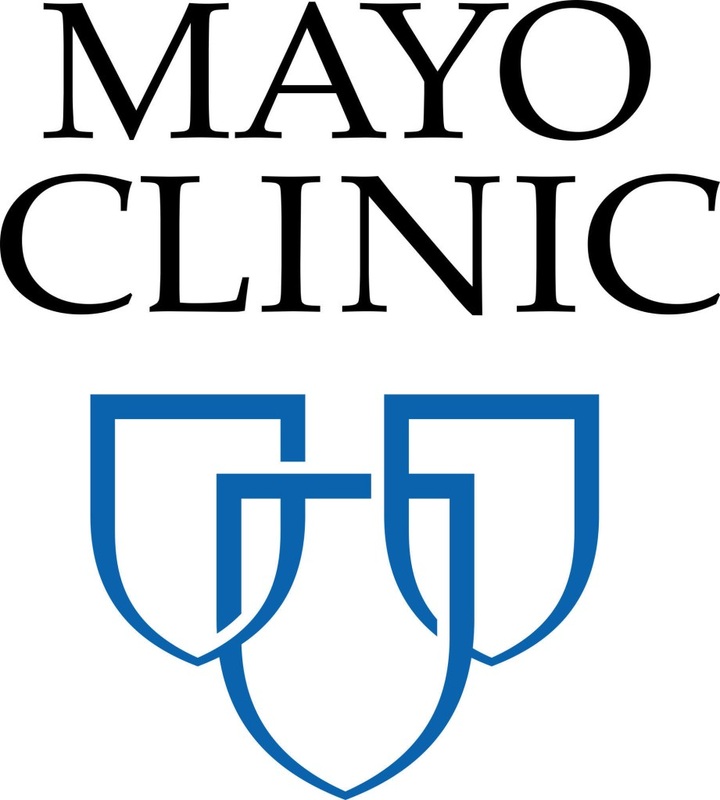 Celcuity Reports First Quarter 2018 Financial Results

Biotech firm Recombinetics announces dehorned dairy cattle partnership

---
Spring came just in time for the 2018 Medical Alley Annual Meeting, held on April 24 at the Depot MPLS. Over 750 Medical Alley members – sans winter coats – joined together to celebrate a stellar year that was for our community and to look ahead at what's to come in the global epicenter of health innovation and care.
After a great networking and exhibition time, attendees made their way inside the beautiful dining hall for the evening's program, kicked off by CEO Clay Wilemon of naming sponsor DevicePharm.
In his annual "State of Medical Alley" speech, Medical Alley Association President and CEO, Shaye Mandle, spoke passionately about the level of care and the quality of solutions coming from Medical Alley companies. Mandle repeatedly reminded the audience that the life-changing work that comes from Medical Alley is a direct result of their efforts and that the world is a demonstrably better place because of their dedication.
After Mandle's address, we honored this year's Alley Award winners, chosen for going above and beyond to show the world that the most meaningful advances in health happen right here in Medical Alley. The winners were Bright Health, OneOme, RoverMed, Stemonix, and State Senate Majority Leader Paul Gazelka, all of whom were richly deserving of the recognition.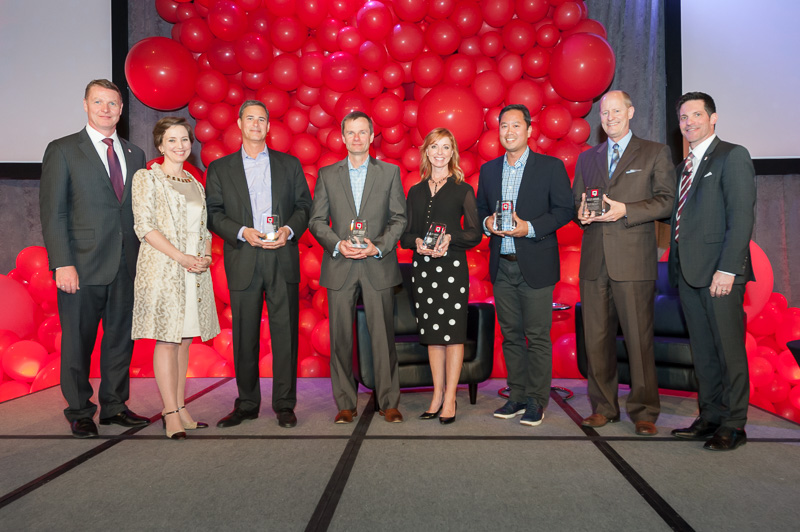 To round out the evening, Tony Miller, Founder and CEO of Bind, the on-demand healthcare startup that is reshaping the way consumers think of insurance, joined Mandle on stage for the evening's keynote fireside chat. Mr. Miller drew on a career's worth of experience watching the modern insurance landscape take shape – and doing some of that shaping himself – to explain to a rapt crowd why the current status quo wasn't going to stay for much longer. From his life-changing brush with medical school to his passion for truly disruptive ideas in unexpected places, Miller gave the audience an engaging look at why he believes the future of health care is consumer-driven and how companies should be preparing themselves now for the change.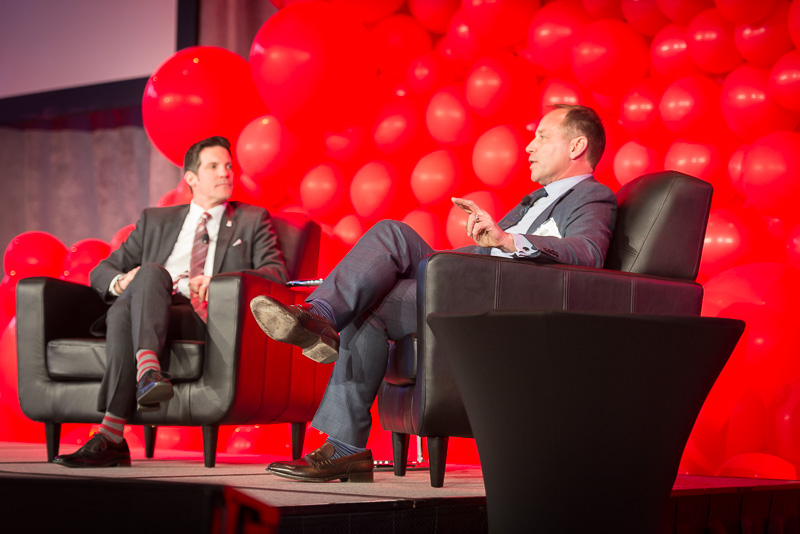 We are so grateful to everyone who was able to come to this year's Annual Meeting and to the sponsors who made it all possible. Medical Alley truly is the global epicenter of health innovation and care, but that is only true because of the passion and effort of our membership.
See you next year!
View all photos from the event
Photo Gallery
---
Q1 record with 26 Medical Alley companies raising $112 million in capital and a pair of companies acquired for $1.6 billion.
Investors are backing Medical Alley companies leading a shift to a consumer- and patient-centric healthcare system. Building on a record 2017, Medical Alley's leadership continued in a record Q1 that saw $112 million raised by 26 companies. Better than half of those companies are using novel tools and technologies that put the consumer at the center of health. Leading the pack of Medical Alley companies is Bind, which closed a $60 million round of funding to pioneer its on-demand health insurance offering.
With the global push to a consumer-centric healthcare industry, it's no surprise that Medical Alley companies are leading the change by developing novel solutions to tackle the biggest disease challenges, lowering costs, and improving quality. Medical Alley entrepreneurs benefit from the presence of, and access to, many of healthcare's leading companies as well as talent cross-pollination with national and global consumer brands like Target, Best Buy, and General Mills. Nowhere else do so many leaders from healthcare and the consumer sectors exist in such density and proximity.
Novel Solutions Transform Healthcare by Focusing on the Consumer
Among the records, two deals stand out for how they are driving a healthcare paradigm shift.
Bind is changing the game with on-demand health insurance; investors agree, fueling the company with $60 million, the largest investment of Q1. Using a model of core coverage for things like preventive health and ER visits, and add-ons for care that can be planned for, like carpal tunnel surgery, consumers pay for what they need, not what they don't. Led by a team with deep experience in consumer-centric health, including veterans of Definity Health and Redbrick Health, Bind is pioneering a new healthcare experience.
Learn to Live is changing the way we address one of our greatest health challenges, mental health, by making quality therapy accessible to more people. Investors backed the digital health startup with $4.3 million to further develop their platform, which provides remote access to high-quality mental health services. Patients can now access care without the fear and stigma that may accompany traditional mental health services. Learn to Live is breaking down the unique barriers to mental health care by meeting potential patients where they are.
Strength in All Sectors
Digital Health continues to drive investment growth in Medical Alley and topped all sectors with $69 million from 8 companies, led by Bind's $60 million. Medical Alley has emerged as one of the leading digital health hubs in the U.S., regularly appearing in top-10 rankings by Startup Health, Crunchbase, and others.
The Biotechnology sector is on a growth trajectory as well. Medical Alley biotech companies delivered a record Q1, raising $29 million from six companies. Biothera led the way with a raise of $13.5 million. Anchored by world-leading research institutions in the Mayo Clinic and the University of Minnesota, Medical Alley is a leading cluster for genetic, microbiotic, and regenerative medicine commercialization.
The Medical Device sector remains strong in Medical Alley. In Q1, a total of $14 million was raised by 12 companies, showing strength in early-stage investments on the heels of large mid- and late-stage investments in 2017. The world's #1 medical technology innovation cluster has demonstrated tremendous staying power, raising nearly $1.5 billion in the last five years, consistently leading all Midwest states and being in the top five fundraisers nationally.
Strong Exits in Medical Alley are Returning Capital
Medical Alley produced $1.6B in two exits during Q1 2018: ABILITY Network was acquired by Inovalon for $1.2 billion and NxThera was acquired by Boston Scientific for up to $406 million. These exits highlight the diversity of Medical Alley companies creating value by bringing new digital health and medical technology solutions to improve outcomes and lower costs.
ABILITY Network is a SaaS company that simplifies administrative and clinical tasks in healthcare. Combined with Inovalon, they are delivering great efficiencies across healthcare, freeing up capital to improve quality and lower costs. An early pioneer in digital health in Medical Alley, the company grew to more than $100 million in revenue and hundreds of employees in downtown Minneapolis. After the acquisition, Inovalon announced that ABILITY Network would expand both its office and its Minnesota workforce.
NxThera, a urology startup commercializing a novel treatment for benign prostatic hyperplasia (BPH) (also called an enlarged prostate) was acquired by Boston Scientific, which was an early investor in the company. NxThera's device offers a treatment option to patients that is minimally invasive, improves quality of life, and preserves sexual function post-procedure, making it a superior option for consumers. Following the acquisition, NxThera and Boston Scientific announced the spinout of a new company based on the core NxThera technology to develop a novel treatment for prostate cancer – continuing the cycle of innovation for the benefit of patients.
Medical Alley Leads the Way in Consumer Health
Want to know where health is going? Just follow the money: Since 2009, Medical Alley has led the Midwest in investments, with a total of $3.6 billion raised by 326 companies and led in exits with 44 since 2012. Increasingly, Medical Alley is the bellwether for where healthcare is going by leading the world in meaningful health innovation, driven by a focus on the largest disease states, creating real value throughout the healthcare community, and delivering better solutions and experiences for the health consumer.
DOWNLOAD REPORT
---