The introduction of MDR caused a major transformation in the medical device industry. Manufacturers continue to grapple with all elements of compliance, but clinical evaluation presents unique challenges. RQM+ is committed to helping clients navigate these challenges with former notified body leaders who understand what reviewers are looking for when evaluating clinical evidence.
Introduction to Dr. Jaishankar Kutty
Dr. Jaishankar Kutty, known as "Jai" among his colleagues, is the Vice President of Clinical Regulatory Services at RQM+. He joined the team from BSI, where he spent seven years in CE marking technical and clinical leadership roles with specific expertise in cardiovascular product development.
While at BSI, Jai trained and developed a structural heart team of multiple technical experts that have successfully CE marked some of the most innovative cardiovascular technologies. His comprehensive cardiovascular device experience spans:
Product development
Advanced biomechanical testing
Preclinical model development
Biological safety evaluations
Physician training
FDA interactions
Implantable device commercialization
In this interview, Jai shares the challenges he is seeing with manufacturers' presentation of clinical evaluation data, along with advice for increasing success of notified body reviews including clear documentation of a "clinical evaluation roadmap".
Interview with Dr. Jaishankar Kutty
HOW HAS THE MEDICAL ALLEY ASSOCIATION IMPACTED YOUR CAREER?
Medical Alley does an excellent job in bringing together innovators, regulators, investors, and other key players, to help channelize their knowledge, expertise, and influence towards harnessing the enormous medical device talent in Minnesota for a better tomorrow. Having lived in Minnesota right at the onset of my career, my interactions with various active members of the MAA have enabled strong working relationships whilst simultaneously opening doors to some significant opportunities for career growth, knowledge dissemination, and generally broadening my ken in the medical device space.
WHERE DOES A NOTIFIED BODY REVIEWER BEGIN WITH AN ASSESSMENT OF CLINICAL EVALUATION
When a notified body reviewer starts the review process, before diving into the details, they create a mental roadmap of the big picture based on a clear understanding of the:
Context of the ongoing review
Market (and regulatory) history of the device
State of the art (SOTA), prior device review experience
Prior relevant industry experience
By evaluating the instructions for use, intended target patient population, and goal of the CER (new CE marking, design change, etc.), they can create boundaries of the review and set an internal calibration for the expectations regarding risk and areas of interest within the clinical evaluation.
WHY SHOULD MANUFACTURERS PROACTIVELY PROVIDE A CLINICAL EVALUATION ROADMAP?
The first round of reviews is an opportunity for manufacturers to build trust with their reviewers. Including a clear roadmap is an excellent way to start that relationship on the right note and avoid discrepancies between the reviewer's perceived roadmap and what you intended. If you have a clear roadmap, you will build a solid rapport with the reviewer in terms of calibrating him or her to the expected quantity and quality of clinical evidence within the first 15 minutes of review. This enhances your chances of a positive recommendation with minimal questions.
Additionally, although it is essential to follow the primary guidance documents, if this is all you do, it's not enough. If you start with those documents and try to fill in all those sections, you are neglecting to tell the overall story, and it is easy to get lost in the weeds and focus on too many details.
What you need is the high-level summary upfront to tell that story: the clinical evaluation roadmap. It is this story that will greatly help the reviewer draft their positive recommendation toward new or continued CE marking.
For example, if there are any specific promotional claims being made for the device, make sure they are clearly stated. Most reviewers cannot readily find this information and must dig for it. By having a roadmap clearly spelled out, you can traverse the journey from claims to objectives to the quantity of the data to gaps in the clinical evidence to a PMCF plan, and so on. It's important for manufacturers to know that reviews under MDR are not the same as they used to be. If there are any gaps, the reviewer will most certainly find them, so it's most efficient to acknowledge them upfront and describe your plan for addressing them.
FROM A NOTIFIED BODY PERSPECTIVE, HOW DOES THE ROADMAP HELP?
Submissions are often thousands or even hundreds of thousands of pages long. With a clear roadmap, a reviewer can start with a high-level overview of the content and follow a path that makes it easier to determine whether the device meets that intended use with an acceptable benefit-risk. No reviewer ever reads the CER from cover to cover. They jump around in an effort to help build a cogent story based on the GPS in their mind that's based on an understanding of SOTA, prior device review knowledge, and previous industry experience. A roadmap also helps identify weaknesses and shows how the manufacturer intends to address them in PMCF.
WHAT ARE SOME OF THE MOST COMMON MISTAKES YOU SEE?
Many manufacturers include a boilerplate summary section in their CERs. It might provide a high-level overview, but it doesn't connect with the reader as the reviewer has most likely read something like this every day of the week. The key is to think like a reviewer and tell a story that will resonate with them.
A clear definition of the target patient population is a critical starting point that many submissions lack. Additionally, many manufacturers do not provide a quantified benefit-risk analysis covering every indication and target patient population, which is a requirement under MDR.
Finally, we continue to see that most people in regulatory affairs positions have been trained to give as little information as possible. With the transition to MDR and the true need for parts of the DHF and clinical development plan to be part of the technical documentation, the days of providing the bare minimum are gone.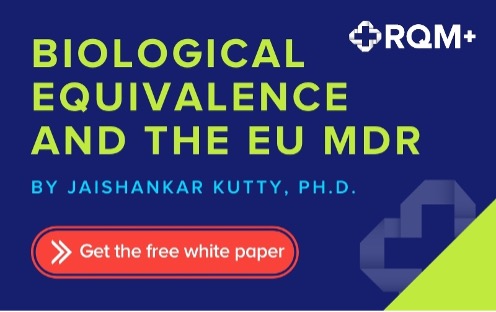 WHAT ARE THE TOP QUESTIONS YOU GET FROM CLIENTS RElated to the CLINICAL EVALUATION PROCESS?
There are three key areas that manufacturers find challenging when it comes to clinical evaluation under MDR: state of the art, defining clinical benefits, and literature appraisal.
State of the Art
Manufacturers often mistake state of the art for being the gold standard.
It is what is commonly accepted as the standard for providing adequate care and an acceptable balance of benefit and risk to the patient population. If your SOTA is shaky, your whole CER is shaky, so take the time to get a good understanding of this when starting the submission process.
Defining Clinical Benefits
Under MDR, there is a laser focus on clinical benefits. This is the starting point for the benefit-risk analysis and will be used as the basis for evaluating all future device changes. You must consider both the direct and indirect benefits—we recommend creating a table to outline these. From there, drive all the data analysis to an actual quantified benefit-risk ratio.
It's important to be aware that notified bodies are also pushing for a specification of clinical benefits in the IFU per GSPR 23.4 (c).
Literature Appraisal Best Practices
Many manufacturers copy and paste abstracts from publications that meet their search criteria. Unfortunately, this is not enough.
Reviewers want an understanding of the quality of clinical evidence that has been reviewed from each publication and an assessment of its relevance to your clinical evaluation and the target patient population. They want to see a critical analysis of the literature along with a summary of the data appraisal and data evaluation process, not just a presentation of the content.
DO YOU HAVE ANY EXAMPLES TO SHARE?
In general, biological equivalence is one of the most challenging aspects of MDR for many manufacturers because they assume that the FDA's 510(k) model for substantial equivalence is applicable. However, it is quite different from the definition in the EU regulations.
Manufacturers often provide a table comparing the subject device to the equivalent device, indicating a range of the same or similar parameters. While this might be sufficient for a 510(k) review in the U.S., it is not enough information for notified body reviewers to make a determination for equivalence in the EU.
For manufacturers of cardiovascular devices, one of the most common pitfalls is the assumption that accessory devices—guide catheters, guide wires, balloons for stents, and so on—that have achieved CE marking in the past based on equivalence will be quickly accepted under MDR. Although reviewers know that these devices have been on the market for a long time, they still want to see relevant clinical data for these devices, and there is no grandfathering under the MDR.
Get EU MDR support from a team who knows the requirements. Book a consultation with RQM+ experts today.
ABOUT RQM+

RQM+ is the leading international provider of regulatory, quality, and compliance consulting services for medical device and diagnostics manufacturers. We deliver transformative solutions by providing unrivaled collective expertise fueled by our passion for client success. Learn more at www.RQMplus.com