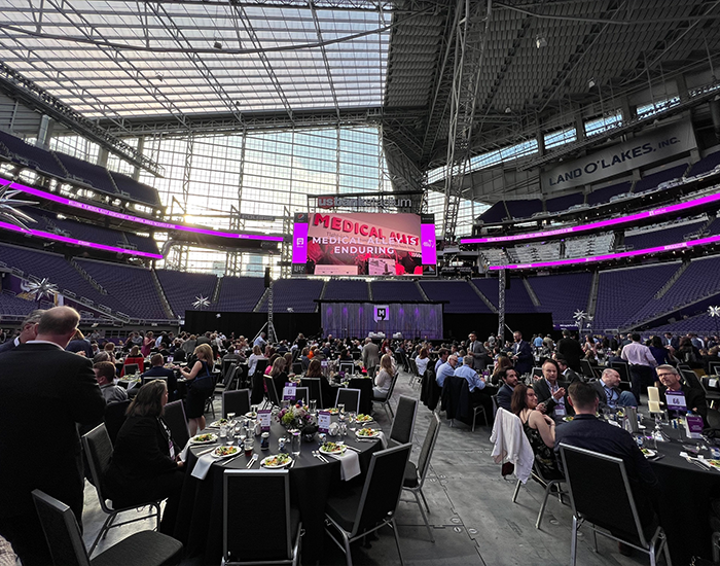 During the HLTH conference in Boston last October, a celebrated panel discussed whether healthcare is really introducing new "products" or just shifting funds along the value chain and repacking existing products in the traditional sense. Forward Health CEO argued, with merit, that new companies in the primary care space, as an example, are just the same old products but repackaged. Most "new" models, the argument goes, only differ by, for instance, who is paying for what service. Yet holistically, these are all the same approaches. The question arises: Who will be the next healthcare disruptor coming from the Medical Alley?
Medical Alley's fertile innovation potential and constraints
Recent Annual Dinner showed the breadth and strength of the different players within the Medical Alley region including everyone from device companies, and payers to providers, manufacturers. There are big companies are growing through M&A, and internal innovation. The opportunities are endless.
However, at the same time, these companies are confronted by various internal and external constraints:
Dilemma: Focusing on new revenue streams VS exploring new spaces for innovation
For large organizations, there is a juxtaposition between prioritizing current revenue streams and venturing into new areas that bring innovation. Where does the strategic priority and resource allocation lie? With current successful products and programs, or with innovation into new spaces and transforming existing ones?
Innovation comes from everywhere and it is fast becoming everyone's responsibility. By solving HealthTech's more complex issues, medical companies will deliver the force of impact by helping companies transform through innovation, bringing new business models and products, from moving diabetes tests from the nurse/clinic to the home to self-monitoring of blood glucose (SMBG).
Closing the MedTech talent gap
The great resignation and talent challenges here are as real as they are in all other parts of the country. Many companies are taking a variety of approaches to enable their continuous growth, but gaps remain very visible. How do you fill the gaps in your organization that are impacting the progress in key areas such as R&D, Engineering, IT, and product? An alternative? Bringing in External, Specialized Teams that Scale.
"Instead of traditional outsourcing, vendors, and consultants, bring in a specialized team who are experienced, ready to perform, and can better meet the needs of growing organizations," explains Sava Marinkovich, Head of Health at HTEC Group.
Other regions open new opportunities for innovation
Silicon Valley and Boston in particular offer a plenty of opportunities for digital health innovation and otherwise have strong entrepreneurial ecosystems that feed those innovations into the broader market. Comparatively, there are fewer early-stage ventures, but it doesn't mean that Medical Alley should be as impactful.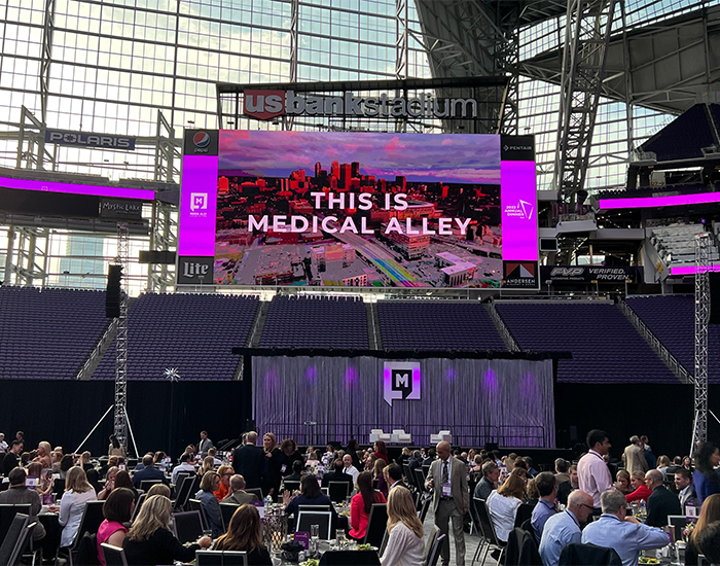 What will push Medical Alley's companies over the threshold?
Medical Alley is truly home to the world's greatest concentration of health technology companies. Its role will only continue to bridge current gaps in the industry and maintain its powerful reputation of innovation and leadership. And how to leverage its power to become a critical piece of healthcare landscape?
Join a global investor network. There is a sheer movement of new early-stage ventures and funding via organizations such as Medical Alley Starts, a venture platform accelerating the formation and growth of healthcare startups in Minnesota's Medical Alley. Some of its early-stage companies have raised more than four billion dollars over the last five years, and billions more have flowed from dozens of mergers and acquisitions.
Take the redesign health approach but localize it. Redesign Health builds momentum themselves without waiting for potential founders to bring clever ideas their way. They turn those ideas into real solutions and then offer them to best vetted entrepreneurs to bring that concept to the market and then support their growth. Each of those solutions solve specific health problems.
"Noticing an ever-increasing need to fill the gaps in MedTech and digitally provide healthcare through funding, niche startups can take the Redesign Health approach to solve seemingly small but highly critical problems through unique solutions on the market," says Stefan Mrsic, Senior Engineering Manager at HTEC Group. "For venture companies or investors, this is an opportunity to make their investments in a specific area of the market, while on the other hand provide enormous value for the users of that specific product. This way investors do not have to stretch their budget to get into a specific market and distribute their investments on different promising products while solving huge problems in the field of HealthTech."
Medical Alley is an incredibly unique ecosystem in a sense that it has all the resources necessary for rapid innovation, acceleration and scale. Combine the funding, technology, founders, and assistance from corporates, incumbents, and mentors that Medical Alley is known for and centralize the resources to make accelerating innovation a more accessible reality.
Open the data paradigm to bring various areas of interest. Medical and population indications show health problems in the system that require solutions through digital innovation. These "triggers" spark curiosity and drive entrepreneurs to think creatively. Data across the enterprise offers an attractive area that can trigger new market and medical approaches that corporates take.
Redefine financial constraints. The largest health players in Medical Alley sit on large capital reserves, either for acquisitions, new early-stage venturing, or investing in existing startups. Creative ways of deploying this can help navigate corporate constraints like pressures toward Earnings / EPS for investors, and unlock tremendous value, while still meeting corporate responsibility to shareholders.
Are you the next Medical Alley disruptor?
The spoils of disruption will go to those who can envisage products yet to come to life but leverage all the Medical Alley's deep and invaluable resources.
Do you have the courage to see and do things in new ways and transform disruption into a long-lasting value? Start the disruption from within and seize the opportunities before they become threats.
About HTEC Group
HTEC Group is a global consulting, product development, and engineering company headquartered in San Francisco with regional offices and development centers in the Nordics, the UK, the Netherlands, Slovenia, and Southeast Europe. Founded in Belgrade, Serbia, in 2008, HTEC brings together leading technology experts, creative thinkers, business consultants and over 1000 engineers (and growing) skilled in product design and development, hardware and firmware engineering, data science, artificial intelligence, and scalable cloud platforms to deliver technology excellence to our clients, who are looking to accelerate their businesses through digitalization and develop new digital products and services.