The Medical Alley Association connects organizations and leaders from across the healthcare ecosystem to drive collaboration and positive change. One of the most important ways this happens is through its work in policy and advocacy.
Each year, Medical Alley hosts a signature event, Medical Alley Day at the Capitol, to bring together the private and public sectors with meetings between member companies and elected officials. Healthcare changes through policy, and this one-of-a-kind opportunity allows for member companies to foster stronger connections with the elected officials who represent their business.
After a massive success in a virtual format last year, this year's Day at the Capitol was held virtually once again on March 1. This change in format brought about increased opportunity to connect, greater accessibility, and enhanced flexibility.
Through Medical Alley Day at the Capitol, member companies were able to share their priorities, concerns, and wins with legislators and ensure their voice was heard at the state legislature
The day kicked off with a meeting between Medical Alley's Board of Directors and members of Minnesota Governor Tim Walz's cabinet: Steve Grove, Commissioner of the Department of Employment and Economic Development, and Neela Mollgaard, Executive Director of LaunchMN. These two provided an inside look at Minnesota's startup ecosystem and the health of our early-stage companies who are driving change and disruption in the industry.
Following this, Medical Alley members and Board Members broke into small group meetings with the elected officials in leadership roles and those who represent their business. One of the critical outcomes from these interactions was the opportunity for Medical Alley Board Members to discuss the key state-level policy priorities of Medical Alley Association with legislators. Of particular focus were healthcare transformation, talent attraction and retention, developing and maintaining an innovative ecosystem, and addressing health disparities.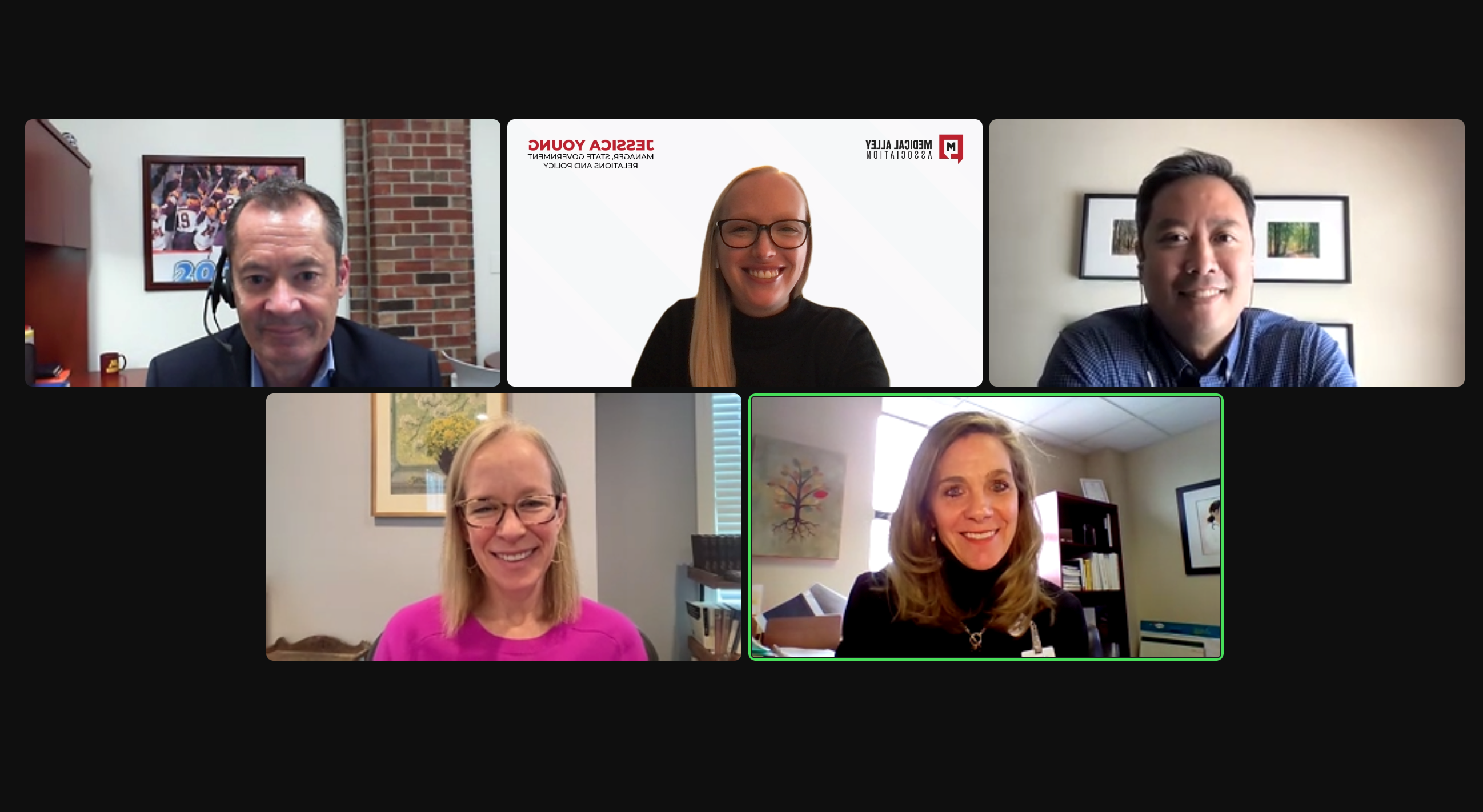 Representatives from member companies also had the opportunity to highlight key policy priorities and issues that affect their business directly. These connections are invaluable steps toward clearing roadblocks to success and ensuring that legislators are working on priorities that are most important to their constituents.
Legislators had the opportunity to share their own policy priorities and what they hope to accomplish in this session, as well as explain the dynamics of the legislature and highlight opportunities for partnership with Medical Alley Association members.
The Medical Alley Association is grateful to the companies that participated in our Day at the Capitol as well as the legislators who participated.
Medical Alley Day at the Capitol was a day full of important interactions and conversations, connecting the private sector to our state government. If you are interested in participating in other policy and advocacy activities or connecting with your lawmaker, visit the Medical Alley Policy & Advocacy page or contact Jessica Young, Manager, State Government Affairs and Policy.