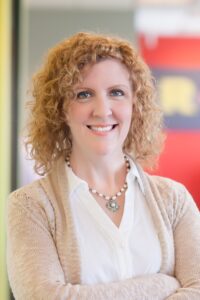 Lisa cofounded R&Q in 2008, which was rebranded to RQM+ in 2020. As a member of the board of directors and executive leadership team, Lisa supports strategic planning and execution, and provides guidance across the company. Lisa leads the RQM+ Marketing Team, focusing on creating and executing innovative marketing strategies to profitably increase revenue and grow the brand.
Lisa has 20 years of industry experience, with extensive expertise in medical device RA/QA and business development. Prior to cofounding R&Q, Lisa held positions at Bayer Healthcare where she focused on worldwide submissions for product development teams and field safety risk assessments for product issues, and Tyco Healthcare where she focused on manufacturing quality. Lisa holds an M.S. in Mechanical Engineering from the University of Delaware and a B.S. in Mechanical Engineering from West Virginia University.
Give us RQM+'s elevator pitch.
RQM+ is the leading international provider of regulatory, quality, and compliance consulting services focused on medical device and diagnostics manufacturers. We deliver transformative solutions by providing unrivaled collective expertise fueled by passion for client success. Our experts are collaborative, laser-focused on client needs, and committed to delivering high-value solutions that exceed expectations.
What is one thing the Medical Alley community might be unaware of about RQM+ that you think would be good to know?
The RQM+ team has grown to over 450 employees spanning eight countries, including a fantastic team of 27 employees located in the Minneapolis/St. Paul area. We've had critical additions to the RQM+ team come from the Medical Alley community, starting six years ago with our VP of Commercialization, Juli Denny, through the recent addition of our VP of Clinical & Post-Market Practice, Jai Kutty. 
How did the COVID-19 pandemic change RQM+ for the long term?
The pandemic has impacted RQM+ in multiple ways. We've always had a remote workforce and the established tools needed to conduct our services effectively from anywhere. Consequently, the transition to the rest of the world going remote was seamless for our team. Because we were prepared, we were able to quickly help our clients get up to speed on best practices.
Challenges for us resulted from the halt in elective surgeries early in the pandemic, which led to some clients postponing projects until 2021. Although this was difficult, we were determined to sustain our entire staff and use this time to make long-term improvements to our company. We quickly shifted gears and focused all our employees without billable work on internal process improvement projects and marketing programs. The outcome was amazing. We optimized our systems and improved efficiency across the company, launched a live biweekly panel discussion called RQM+ Live! which attracts hundreds of viewers each show, and acquired and integrated Maetrics LLC which effectively doubled our size. The pandemic was incredibly challenging but pushed us to enhance various areas of the business.
What are the big milestones to come in the next few years for RQM+?
We will continue to grow, adding to our teams across the U.S. and Europe and expanding our services based upon the regulatory landscape and client needs. We're currently focused on expanding our post-market surveillance and clinical evaluation capabilities for both medical devices and IVDs through both organic growth and acquisitions. To accomplish this, we're searching for smaller companies in our industry at the point in their growth that they could greatly benefit from RQM+ established systems and resources. In fact, we continue to look to the Twin City area for acquisition opportunities. The service providers in the Twin Cities have always proven highly skilled and experienced.
Additionally, we're focused on increasing automation of both internal processes and external services, to optimize efficiency for our clients. With regulatory requirements becoming increasingly complicated and, therefore, pushing individual functions in manufacturers to collaborate on deliverables and documentation like never before, we're developing solutions to help our clients improve their systems.
What does leadership look like to you?
For me, leadership is about helping people and always doing what is best for the employee, the client, and the patients who need the devices we support. My leadership style is to ensure everyone has what they need to be successful so that together, we get safe and effective devices to the market.
Leadership is also about knowing what I don't know. I've never been afraid to bring in experts or get help and our culture is to encourage the same with our employees, which is one of the many reasons why our unrivaled collective knowledge is one of our biggest strengths.
What is the best advice you have received in your career? What is the worst?
The best advice I have ever received was that I could have it all – both family and career. I had a strong mentor in my previous job, who fortunately ended up being my business partner, and she always encouraged her team to have work-life balance long before it was more widely accepted in the workplace. She didn't want us to miss a baseball game or a family vacation, and I didn't either. We carried that work-life balance prioritization into the core values of RQM+ and have been able to have incredible careers while still feeling successful at being a mom, a wife, and a daughter.
The worst advice I received was from local industry leaders who suggested that we not start the company, after hearing our business plan. They said there would never be enough work to keep more than the two of us busy. We were sad for about ten minutes, and then decided they were wrong and continued with our plan.
What have been the most rewarding moments in your career?
Starting this company in 2008 with my friend and colleague, Maria Fagan, was by far the most rewarding moment. Our initial goal was to grow to 20 employees. When we passed 20, then 50, then 100…those were all great moments. Successfully doubling in size in 2020 with the acquisition of Maetrics was another amazing moment. Getting through the worst months of the pandemic with our team intact was another incredible moment. There are also the smaller moments that hit me the hardest. When a long-time employee tells us that we changed their life when we hired them, that brings me to tears. When a working parent employee thanks us for giving them the flexibility to have both a career and the time with their family that they desire, that's awesome. This company has provided me with endless rewarding moments. I feel so blessed.
What is one personal goal for the upcoming year?
My goal this year is to improve my non-work-related connections. The pandemic decreased how much I have interacted with friends since connecting remotely with them was never the norm. Regardless of how the pandemic evolves, I plan to work on improving those connections because I really miss them.
How do you relax/decompress?
Cooking is what I do to relax. Finding new recipes to make for my family, especially for holiday meals, is a joy that I picked up from my mother. We love to feed people! During COVID when our two teenagers were remote schooling and had lots of down time, my daughter discovered that cooking brings her great joy as well. She's become quite the young chef and pushes us to make more exotic meals together which is so much fun. Now that our son is a freshman in college, I'm also enjoying baking cookies for weekly shipments to his dorm room.
What do you enjoy most about the Medical Alley community?
I love that the Medical Alley community really enjoys being together and working to help each other. When we attend Medical Alley events, we can count on a packed room starting with the networking sessions that often precede events. We don't see this anywhere else. Additionally, the wide breadth of service providers is incredible. Medical Alley provides the network system between all manufacturers and the service providers, resulting in a built-in referral system for our clients. Whether it is talking through technical challenges or providing job referrals, you can always find what you need at Medical Alley.