Recruiting changed drastically during the COVID-19 pandemic, with a big shift to virtual recruiting and hiring. How much do you envision recruiting/hiring will be done virtually moving forward?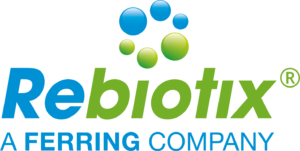 COVID-19 has certainly introduced challenges in the process of bringing new talent to our teams. It was clear from the start that, to continue to bring new personnel and skillsets into our teams, we needed to take a multi-faceted approach. We needed to increase our communications with candidates, demonstrate our flexibility in interviews, and deploy creative ways to showcase our workspace experience to ensure candidates still had as positive of an interview experience as possible.
At Rebiotix, we currently conduct our initial rounds of interviews virtually. Depending on the level of position we are interviewing for, we may also include an early "virtual walkthrough," where we live-stream tours of our facility that would pertain to the role we are trying to fill. We still provide in-person tours and final interviews (with appropriate COVID-19 precautions) for roles such as Manufacturing, which require employees to be on-site.
Fortunately, virtual recruiting has been quickly adopted by both managers and candidates, which has been extremely fortunate. We anticipate that we will continue to have first and second round interviews conducted virtually for now — we hope that the success of this style of recruitment continues.
What are some ways companies can successfully build and maintain a strong company culture even in a remote or hybrid work setting?
We have found that communication with our employees — both those in-office as well as remote — has been key in making sure that we continue to function together as a team. Communication doesn't have to be limited to just emails and virtual meetings; at Rebiotix, we've implemented many creative approaches, such as:
Virtual Happy Hours
HR Check-in's
Mandatory usage of video
Have remote employees lead meetings
Invite off-site employees in for company parties/celebrations where social distancing is easier
Encourage offsite employees to get involved with committees
Continue to showcase work performed by all employees (including offsite)
These approaches can help maintain a strong community within a business while navigating the unknowns of COVID-19.
What other hiring and talent management trends that emerged during the pandemic do you think are here to stay?
COVID-19 has most likely changed the way we recruit and manage our teams for the foreseeable future. In addition to expanding our focus on communication and maintaining our team collaborations, we will need to continue to have:
Heightened awareness of employee health, and not coming to work sick or allowing employees to do so
Virtual interviews
Grace extended during interviews (e.g. when a cat walks across the candidate's screen)
Less travel, more video conferencing
Flexibility in working locations/hours, particularly in support of families with children
There are other facets that companies will need to consider, such as the impact of COVID-19 and remote work on internships, part-time/full-time consulting, and facility expansions. The key for any company or team will be to continue to find creative and flexible ways to meet the goals of the business while keeping the safety of employees and candidates top of mind.