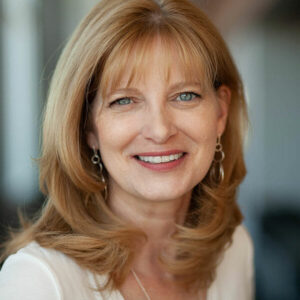 As the Chief Operations Officer, Julie Kemink has the privilege to oversee LifeSource's clinical operations and lead its research initiatives. Leading the teams to advance donation and honor the gifts to ensure waiting recipients receive a second chance at life is what drives Julie every day.
Julie has served as the chair of both the Association of Organ Procurement Organizations (AOPO) Procurement Directors Council and Tissue Council. She is the Region 7 representative of the UNOS Organ Procurement Organization Committee and a member of AOPO's Standards and Accreditation committee. Julie helped create the national donor risk assessment tool that is required for every organ, eye and tissue donor. She is a member of the Policy and Procedure Committee for MTF Biologics.
Prior to working at LifeSource, Jullie was a surgical nurse at the University of Minnesota and a donation coordinator for Hennepin County Health Care. In addition to her nursing degree, she holds a bachelor's degree in Organizational Management and Communication and a Masters of Business Administration focus on Health Care Administration.

Give us LifeSource's elevator pitch.
I like to describe our work has both high tech and high touch medicine. LifeSource manages the organ, eye and tissue donation process for the upper Midwest. We specialize in the surgical recovery, packaging and transport of the donated organs, eyes and tissues. Our Family Support Team – many are former social workers or chaplains – guide families, after their loved one passes, through the donation process; and that support continues through our Donor Family Aftercare program in the months and years that follow. Our community outreach team encourages individuals to register at the DMV or online.
None of our work is possible without that last piece – those generous individuals who say "yes" to giving these gifts of life. Check the donor box next time you're at the DMV or do it online. One person can save and heal more than 75 lives. That little "donor" heart makes a big difference.
As a leader, how did your role change during COVID-19?
The pandemic transformed me and my role in countless ways and impacted every part of our work. More than ever before I had to implement new processes quickly so we could continue saving lives without interruption.
Also, the pandemic required me to be laser focused on the health and well-being of our team. I made that the priority. Our work is already extremely taxing – we're dealing with loss every day and the race against time. Adding a pandemic on top of that and all that came with it – from work/life balance, homeschooling and general anxiety about the unknown – was exceptionally tough for our first responders.
How did LifeSource pivot to address the needs that arose during the COVID-19 pandemic?
During the pandemic, we saw tissue and eye transplants paused, DMV offices close, events canceled, and in-hospital work adjusted. Yet, our mission had to continue. The transplant wait list was growing; more men, women and children counted on us for a second chance. So, we figured out how to adjust – and quickly.
We tested every potential donor for COVID-19; active positive results immediately disqualified them, yet we kept our donation rate high.  
Our partners offered N-95 masks so we could continue being on the ground in donor hospitals.
We supported more than 1,000 grieving donor families over the phone and on Zoom when meeting in-person wasn't possible.
We advocated in different ways through virtual events, videos and digital media.
I'm grateful to have a team and culture with a "can-do" attitude. Everyone stepped up to problem-solve and adjust.
What are the big milestones to come in the next few years for the LifeSource?
Both 2019 and 2020 were record-breaking years for LifeSource and organ donation – despite the pandemic. But we aren't satisfied. The wait list continues to grow. We've set two Bold Aims for LifeSource over the next several years:
SAVE MORE LIVES: 1,000 transplants for local donors in 2027. That's 40% more than 2020.
We've identified a host of strategies to reach this first Bold Aim, including:
LifeSource has always been focused on continuous improvement but reaching this bold aim will truly require an overall effort. Learn more about our first pilot project.
INCLUSION: Reflecting the diversity of our community by 2025. Achieving equity in communities of color saying "yes" to donation by 2030.
LifeSource has been partnering with the community to provide education and combat misinformation for over 20 years. But we can do more. Communities of color still say "yes" to organ, eye and tissue donation at a much lower rate. The other piece of this "Inclusion" Bold Aim involves looking internally at what we can do to attract, support and retain a more diverse workforce that represents the communities that we serve.
Some immediate actions we've taken include:
Making a formal Commitment to the Community
Creating a new Director of Diversity, Equity & Inclusion (DE&I) role
Forming an internal DE&I Committee
Forming a Community Advisory Council
Increasing Human Resources capabilities to revamp our recruiting practices
Can you share more about some of the efforts you are leading at LifeSource, including using drones to transport human organs?
I've always been passionate about research and innovation. These partnerships are incredibly exciting in that race against the clock as we look for way to both slow down and speed up time. Time is truly the enemy in transplant.
The University of Minnesota is leading cryogenics research to preserve organs and ultimately create organ storage banks, leveraging what we already know about cryogenically freezing eggs and other pre-existing tech to keep organs viable for months or even years. As it stands now, an organ can begin to degrade in a matter of hours once removed from the body. I'm most excited for the opportunity this will offer for pediatric patients who are harder to match, and organ donation is rarer. Here is the press release and media coverage.
Drones are being trialed to safely transport organs faster and more cost-effectively than what's currently possible; in fact, a test flight was recently conducted in Minnesota in which a research pancreas was flown 10 miles between destinations to assess safety, viability and efficiency of the process. Here is our press release and videos of the drone flight.
Two other research initiatives I want to mention:
We recently began using the OCS Heart Care System – also known as 'heart-in-a-box', which is used in DCD (donation after circulatory death). These are specialized self-contained modules that can keep hearts pumping as they would in the human body and can increase the average shelf life in-transit from 6 hours (by just chilling) to 16 hours. This makes hearts available to recipients across the country rather than in 6 hour circles.
Also, we are implementing a sophisticated organ tracking system can digitally monitor organs in transit from donor hospitals to transplant hospitals with the same ease that readily tracks Ubers between destinations. This new, game-changing app allows for quick and easy sharing of real-time clinical data, thereby automating communication between hospitals and organ procurement organizations and dramatically decreasing the time necessary to confirm and coordinate donation and transplant.
What does leadership look like to you?
Leadership is empowering others to be their best self. I tend to ask a lot of questions to help learn and often let the individual come to their own best next steps or solutions. Seeing the growth in others is incredibly rewarding.
What is the best advice you have received in your career? What is the worst?
In the 40 years I've been in the workforce, I have been blessed with many mentors along the way that have helped me learn and grow. It is difficult to pinpoint a single piece of advice and is more a collection of growing and changing feedback as I have grown and changed. Some grounding principles include loving your work, hiring people who bring talents that you do not have, and trusting your instincts are some pieces of advice that hold the test of time.
As for bad advice, in the end, all the advice and guidance given has been good as I learned to decipher what works for me and what doesn't.
What have been the most rewarding moments in your career?
There is one that comes to mind immediately. It was a mother whose son, in his 20's, died in a motorcycle accident. After supporting her through the organ donation process, she told me that I made the loss of her son easier. She even left a note for me after I went home for the evening. The loss of a loved one is life changing and to know I helped her and others since make that sad time a little easier is tremendously rewarding.
It has also been rewarding to turn new concepts into reality. There have been many innovations that I have been a part of that have made lasting and significant changes in donation and transplantation. It is fun to look back and compare how we accomplished our work through many manual processes that have now been automated.
What is one personal goal for the upcoming year?
One will be the implementation of a new, sophisticated organ tracking device.
I will also be onboarding two new directors at LifeSource, and I want to set them up for a long and successful career with us. I am excited to introduce them to LifeSource and the world of donation.
How do you relax / decompress?
I like to cook and bake new recipes. It helps me focus on something different than work and without focus, the recipes don't turn out! I also recently purchased an electric bike and that has been so much fun to explore areas I would have never ventured with my regular bike. My husband also keeps our life filled with adventures big and small and they always include lots of laughter.
What do you enjoy most about the Medical Alley community?
Learning more about the advancements in the field and activities of other members, through the newsletter, webinars and meetings. I also enjoy the advocacy and support Medical Alley provides for members.