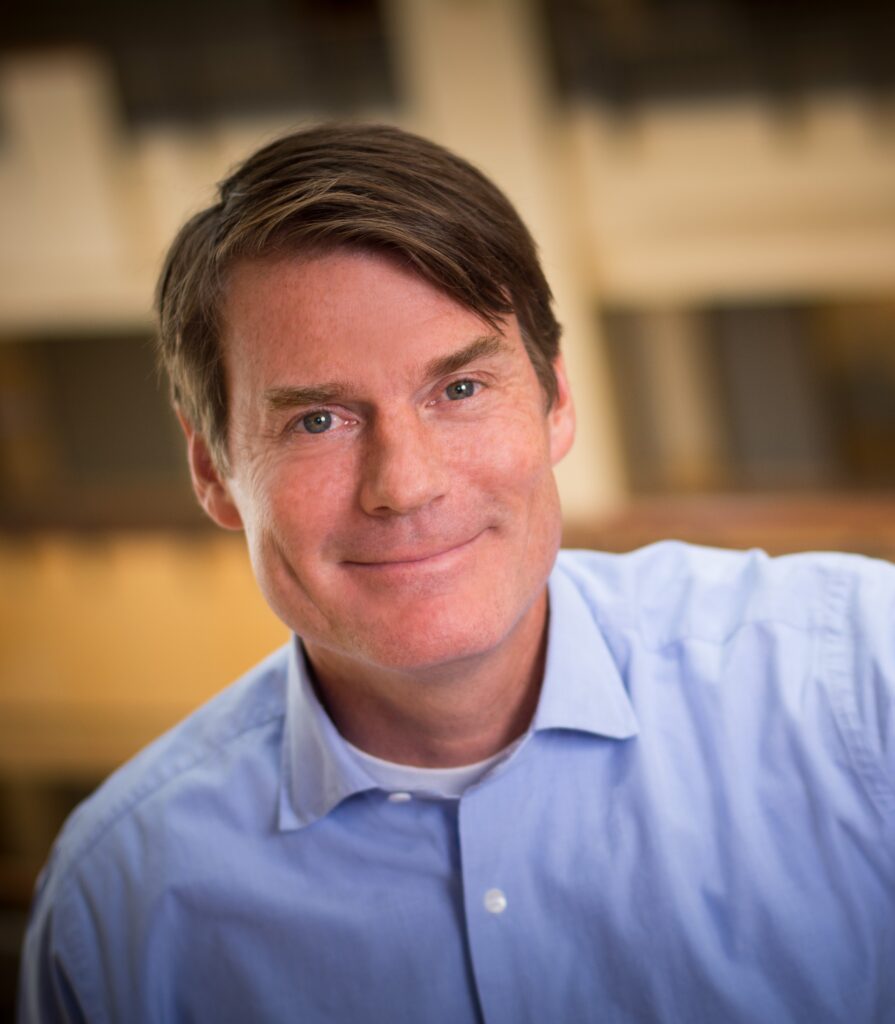 Dr. John Liddicoat was named Executive Vice President and President, Americas Region in September 2018, and serves as a member of the Medtronic Executive Committee.
Beginning in August 2014, Dr. Liddicoat served as Senior Vice President and President, Cardiac Rhythm and Heart Failure (CRHF) Division. In this role, he was responsible for the overall strategic direction and day-to-day global operations of five business units covering the diagnosis, treatment, and management of patients with cardiac dysrhythmias and heart failure with an annual revenue approaching $6B.
Dr. Liddicoat is a cardiothoracic surgeon who, prior to joining Medtronic, most recently practiced at the Beth Israel Deaconess Medical Center in Boston where he also held an appointment as Assistant Professor of Surgery at Harvard Medical School. John earned an MBA from Boston University, a doctor of medicine from the University of Chicago, and a bachelor's degree from the University of Michigan. He completed his surgical training in general and cardiothoracic surgery at Johns Hopkins Hospital in Baltimore. Prior to joining Medtronic, Dr. Liddicoat founded two medical device companies, and served as a consultant to several venture capital firms and medical device companies.
What were some of the major challenges your company and industry faced during the COVID-19 pandemic?
Throughout the last year, the health and well-being of our employees has been the driving force behind our decision-making. When the COVID-19 pandemic hit, Medtronic quickly mobilized to support our 90,000 employees worldwide by providing personal protective equipment (PPE) to those who could not work from home. Ensuring our clinical and sales field employees, as well as our manufacturing and supply chain employees, had the appropriate PPE was paramount for their health and for us to continue manufacturing our products and therapies, and supporting hospitals, healthcare providers, and patients.
In addition, we expanded and extended financial assistance, mental health and childcare resources, and other benefits and services to all employees facing hardships created by the pandemic. We demonstrated to the world that Medtronic can be a force for positive change, not just within our own company, but in the communities where we work and live.
Did the pandemic change how Medtronic interacted with customers?
From Bluetooth-enabled heart devices to ventilators that can be remotely operated, Medtronic devices help clinicians deliver quality care, from virtually anywhere. During the pandemic, Medtronic helped bridge the gap between patients and caregivers through our telehealth technology.
We've trained thousands of physicians without being in the same room. By giving clinicians the power to remotely assess and monitor patients both at home and in hospitals to avoid direct exposure, Medtronic helped keep everyone safe. And, we did all of this and reshaped the way we do business in a matter of days and weeks, versus months and years.
The supply chain was majorly impacted many industries because of COVID-19. Did Medtronic notice or experience anything like this?
More than 40,000 of our global employees — nearly half — serve in operations and supply chain roles. These employees plan, make, move, and ship products to our customers. They are essential to everything we do, and the pandemic reinforced the importance of supply chain resiliency. Worldwide restrictions threatened manufacturing and distribution across the industry, but Medtronic ensured our supply chain remained strong so that we could continue helping patients get the products and therapies they need.
Did Medtronic collaborate with other companies throughout the pandemic?
No individual, company, or government can fight COVID-19 alone, which is why Medtronic formed new collaborations with companies like Intel, Foxconn, SpaceX, among others to meet the critical global need for ventilators. We made the unprecedented decision to share our company's intellectual property for free and open-sourced design specifications for our portable, compact PB 560 ventilator. It was a rallying cry to people and companies everywhere – including our competitors – to join us in the fight against COVID-19.
What new technologies emerged as a result of the COVID-19 pandemic?
The pandemic served as a catalyst for the adoption of telehealth and remote technologies. Early on, our Medtronic Care Management Services business rapidly expanded its existing in-home remote monitoring program to monitor patients with chronic conditions for COVID-19 symptoms. This helped healthcare professionals assess, monitor, and triage high-risk symptomatic patients remotely. Once the program was deployed, we developed a similar COVID-19 symptom monitoring technology for Medtronic employees in the U.S. and Puerto Rico. This helped keep at-risk patients and those experiencing symptoms safe at home, and tempered demand on the healthcare system.
Medtronic's CareLink™ 2090 Programmer with RemoteControl™ also played an important role during the pandemic, by providing remote support for patients with cardiac implantable electronic devices. This technology-enabled device programming from a distance, reducing exposure to the virus for both patients and providers.
Also, recognizing the urgency to treat as many patients as possible during the pandemic, Medtronic publicly shared the design specifications for our Puritan Bennett™ 560 (PB 560) ventilator. This allowed inventors, start-ups, and academic institutions to leverage their own expertise and resources to evaluate options for rapid ventilator manufacturing. We also developed, piloted, and launched a software upgrade for our most advanced ventilator to enable onsite remote monitoring and management of patients, helping clinicians stay safe while focusing on patient care.
What lasting impacts did the pandemic leave on Medtronic?
It made us nimbler and supports our new operating model. Coinciding with the COVID-19 pandemic, Geoff Martha took on the role of Chairman and CEO, and Medtronic launched a new and more agile operating model. We streamlined processes, removed some of the bureaucracy and barriers that previously slowed us down, and clarified decision rights.
This new structure greatly benefits our customers by making it easier for them to do work with Medtronic and ensures a consistent, high-quality experience, whether they're an individual physician or a large health system.
We empowered our employees to be bold, competitive, and to bring their talents and their best selves to work every day to fulfill our Mission. All of this is supported by our reinvigorated culture focused on speed, accountability, and decisiveness. Our success will be built on our ability to serve more patients, more impactfully, in more places around the world.
How else did it affect Medtronic employees?
COVID-19 is still very much a part of our daily lives, and we ultimately envision a hybrid model where certain employees will flex between office-based and remote work. This hybrid model includes a more flexible work policy, modernized and collaborative space design, and updated technology solutions.
Did the pandemic also change patient care?
Yes, it shifted the site of care for some procedures. Ambulatory Surgery Centers (ASC) are healthcare facilities focused on same-day, outpatient procedures. They're considered a high-quality, cost-effective alternative to hospital inpatient and outpatient surgeries. Medtronic is uniquely positioned to serve ASC facilities, given the breadth of our portfolio of products and services.
ASCs are also smaller than hospitals and can specialize in specific procedures – making it more convenient for patients to schedule procedures than it would be at hospitals. This convenience became especially appealing to patients during the COVID-19 pandemic.
What else should the Medical Alley community know about Medtronic's pandemic experience?
The pandemic is still very much with us in certain areas of the world, with cases continuing to rise amid emerging variants. To aid in the fight against COVID-19, Medtronic and the Medtronic Foundation have given $56 million to COVID-19 relief efforts around the world, including food assistance, PPE donations, and health worker grants.
In addition to financial support, the Medtronic Foundation matches 2:1 Medtronic employee and retiree donations to eligible nonprofit organizations worldwide and to the Medtronic Employee Emergency Assistance Fund (MEEAF) to support Medtronic employees and their families impacted by COVID-19. The Medtronic Foundation is also organizing virtual volunteer opportunities for our employees to support nonprofits responding to the COVID-19 surges, including serving as vaccine ambassadors and training healthcare workers in underserved areas.