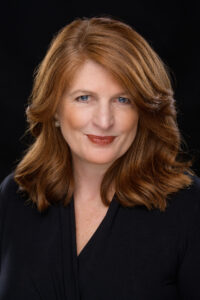 Lori J. Carrell, PhD, is the chancellor of the health and innovation campus of the University of Minnesota in Rochester (UMR). Previously Dr. Carrell served as vice chancellor and as professor of human communication, contributing to the launch of a university for women in Oman, teaching in a remote Alaskan village, and living with a tribe in the Amazon. Her PhD in communication is from the University of Denver; her MS in counseling psychology and education is from the University of Alaska. Lori says her service with the creative UMR community has been the greatest adventure of her life so far. Her aim is to work with others to collectively reimagine higher education, using the best of technology paired with human design to ensure equity in educational attainment. Chancellor Carrell's latest book, Communicate for a Change: Revitalizing Conversations for Higher Education, will be released in September 2021.
Give us the University of Minnesota Rochester's elevator pitch.
The vision of this nationally-distinctive campus is to "inspire transformation in higher education through innovations that empower graduates to solve the grand health challenges of the 21st-century." As one of the newest university campuses in the country we are a start-up, charged to do things differently, to do them better, to measure the results, and to continue to evolve as we follow the evidence.
This health-focused UMN campus is driven to empower student success through educational innovation. The key principles? Students are at the center. Research informs practice. Partners make it possible.
Students who choose UMN Rochester are passionate about making a difference in the world through a career in health. Supported by success coaches, faculty in JustASK Centers, industry integration, engaged learning, and living communities, students are prepared for either advanced study or immediate employment in high-demand health careers in patient care, research, resilience and mental health, policy and global health, business and leadership, or emerging health technologies.
Our relentless pursuit of equity in educational attainment for our diverse student population is a dream that has now come true as documented by the Washington Post, Chronicle of Higher Education and The Hechinger Report. Through evidence-based educational innovations, we intend to sustain that outcome — as stewards of human potential, diversifying the healthcare workforce to decrease health disparities.
As a leader, did your role change during COVID-19?
My role to do whatever it takes to support students — and the faculty and staff who serve them — stayed the same, but the tasks and emotional intensity changed. One of our values at UMN Rochester is "evidence-based decision making." That was much more challenging given the ambiguity. Overall, the challenge for all educators was to stay well, physically and mentally, while simultaneously keeping students connected and progressing.
Across the University of Minnesota system we worked more closely and collaboratively, weighing the rapidly shifting evidence to make the best possible decisions for students and employees. We all benefited from the exemplary leadership of President Gabel, looking to science and public health experts at each critical decision moment.
Not only did the leadership tasks change, I changed. So many in our campus community struggled and suffered through this time of disruption. My heart became more tender and my eyes opened even wider.
How did the University of Minnesota Rochester pivot to address the needs that arose during the COVID-19 pandemic?
Our commitment to radical care for our diverse student community compelled us to take new actions. In the beginning, staff took hot spots out to farms and worked triple-overtime to support all kinds of new tech needs. Faculty reimagined their craft to sustain students' sense of belonging and academic progress in the new environment. We also drew closer as we grieved losses together and found our way through the companion disruptions of political strife and racial injustice – seeking healing and forward motion. Like others, we launched a public health campaign, used tech more efficiently, and found new ways to care for ourselves and others including an Antiracism Action Plan.
As a health-focused campus (and despite the hardship of it all), we are also discovering invigorated young people who have come of age in this historic context and are now committed to a health-focused college education that can provide a path for them to make a difference in the world.
What are the big milestones to come in the next few years for the University of Minnesota Rochester?
Our BluffTop View Strategic Plan has been aligned with the University of Minnesota's systemwide strategic plan, MPACT 2025, creating exciting new opportunities to serve Minnesota's healthcare industry.
First on the list is the NXTGEN MED Pilot being designed to decrease student costs while increasing student success (with equity in educational attainment and placement as the primary measures). Launching in August 2022 and leveraging our learning from the pandemic, NXT GEN MED is an accelerated, higher-tech, high-touch educational adventure — supported by Google Cloud and Mayo Clinic.
As our enrollment continues to grow past our first Bold milestone of 1000 to Bolder (1500) and Boldest (2500), our faculty and facilities will need to expand as well.
We're pursuing a new funding model — Invest in Success — asking industry to invest in talent development to ensure its future workforce is diverse and characterized by the attributes the future will demand.
What does leadership look like to you?
As a leader in an innovation-focused environment, I live in a messy yet joyful space where creativity and strategy collide, imagination is prized, and inspiration and evidence are both imperative. I'm convinced that every spoken word has the potential for permanent reverberation — so I value communication as the most powerful catalyst of innovation. I am also certain that both wisdom and genius are found in the collective rather than an individual, so listening and dialogue are essential leadership tasks.
What is the best advice you have received in your career? What is the worst?
Best Advice: A Wisconsin colleague advised me to "just drive over and take a look" when the University was recruiting me to the Rochester campus. She added, "What could happen?" So, though I'd been hesitant to even consider leaving a place I loved, I followed her advice — and once I saw that the vision of this place was real, I was compelled to make the move to Minnesota. We still laugh about that conversation!
Worst Advice: Various folks have questioned my optimism and trust, advising skepticism or even despair over the state of higher education and its potential to change for the better. Though I realize their perspectives need to be heard, I refuse to abandon my commitment to the collective imagination of educators at all levels to bring needed change.
What have been the most rewarding moments in your career?
I love commencement ceremonies — especially the student speeches. Watching students progress from "first years" to empowered graduates determined to make a difference in the world is a professional privilege like no other. I also love what I call the "Walgreens Moment" — meeting a former student in a random spot and listening to them share a story about something they learned in college that they will never forget.
What is one personal goal for the upcoming year?
As a non-athletic wimpy sort of walker and kayaker, I'm challenging myself with strength training — counting on the connection between physical and emotional resilience. The weights are new for me, but I do have a lifelong habit of situating myself as a novice or an outsider because I think it's critical for educators to continue to understand how students enter into learning.
How do you relax / decompress?
Daydreaming while kayaking, reflective writing to help me synthesize experience and evidence (Learning Matters blog), and watching the holy process of human development (that is, spending time with my one-year old granddaughter Charlotte Joy Carrell).
What do you enjoy most about the Medical Alley community?
I am awestruck by the innovation and drive of this community. Medical Alley members are already doing what we aspire for our graduates to do in the future — solving the grand health challenges of the 21st century. It's an inspiration and an honor to be connected to all of you.