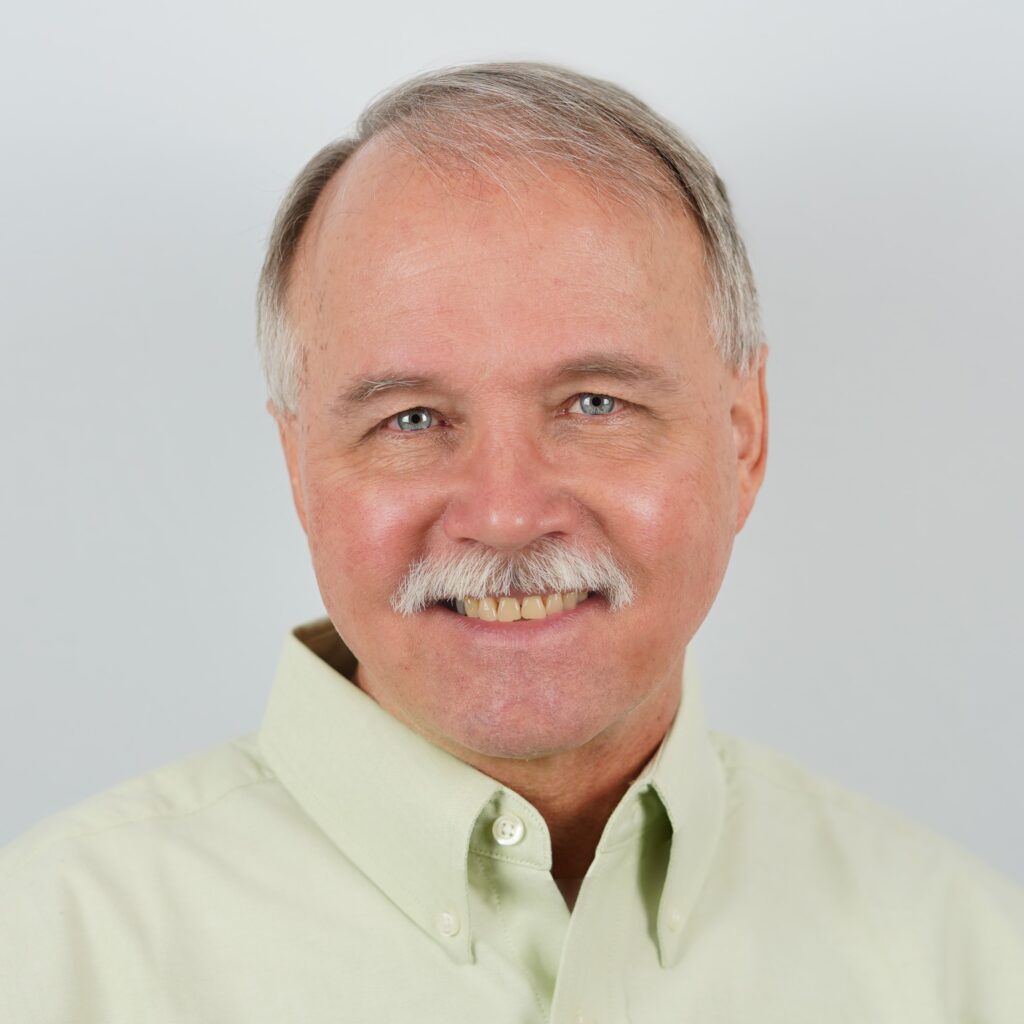 Kevin Spanbauer has experience bringing together various groups of constituents, including clients, employees, alliance partners and investors. In several companies, and lead mentoring roles with MESA portfolio companies, he has increased revenue, expanded market share, fostered operational excellence, and increased stakeholder value as a change agent.
His leadership style inspires others to collaboratively contribute with a shared passion to a "common good" mission with dedication, persistence, enthusiasm, and confidence. Kevin has spent more than 25 years initiating, building, and growing opportunities in the software industry. He has an extensive network of strong relationships and a reputation for helping growing companies in the software industry.
Give us Edwards RideCare's elevator pitch.
Edwards RideCare addresses a significant gap in the transportation infrastructure unmasked by the pandemic. When COVID-19 hit, many modes of moving people had to be shut down to restrict the spread of the virus. As a result, confidence in traditional means of transportation plummeted. At the same time, ridership in vans, buses, taxis, rideshare, and limo services dropped 80% almost overnight and has been slow to recover. All told, consumer confidence is significantly reduced, and they are left with few transportation options – a dynamic that will linger until their confidence in safe passage is restored.
During the months since the virus made itself known on the world stage, science has proven it is spread both on surfaces and through the air we breathe, further complicating the ability of those modes of transportation to design and implement meaningful solutions. Those services simply are not able to separate the air of drivers and riders or adequately sanitize the vehicles.
In the days immediately following the outbreak, we identified the transportation gap, researched the epidemiology, and quickly adapted our existing solution to fix what has turned out to be a long-term, pervasive safety issue.
In August 2020 we successfully "re-launched" by safely transporting front-line healthcare workers in vehicles equipped with our integrated Edwards Safe Passage System (ESPS). Dozens of free rides of nurses familiar with strict COVID protocols in hospital settings have validated our solution by providing detailed consumer feedback and testimonials. A solution that keeps at-risk healthcare workers safe from contracting or spreading the virus, will do the same for the general public. In fact, we achieved ride traction in the older-adult niche, who still need to get to and from medical and other appointments with peace of mind.
What led you to found Edwards RideCare?
Everyone knows how broken and unprofitable the rideshare industry is. The two main culprits are the inability of drivers to earn a living wage resulting in massive driver churn and in-vehicle security. We set out to fix those problems and more through technology. Once we adapted to the COVID age, our solution morphed from a "nice-to-have", to a "need-to-have". Now that we are having an even greater societal impact, our business suddenly became ever more rewarding and relevant. We are helping people in dire need of safe rides.
As a leader, how has your role changed during COVID-19?
Frankly, creating and leading a team devoted to solving the transportation challenges of our times became easier – we have incredibly passionate team members and so many other talented contributors who just want to help – it makes it a joy to watch it all come together. There was some pain involved with the musical chairs of finding talent to fit the new business model, but we keep in touch with the original contributors who still have a keen interest in seeing us succeed.
How have you pivoted your company to address the needs that have risen since the onset of COVID-19?
Totally. Although, I prefer to think of it as a major adaptation rather than a pivot. When the pandemic hit, the consumer markets we originally targeted evaporated overnight, so we had to take a hard look at what the new consumer landscape looks like. After a short pause, intense analysis, and gauging how long the pandemic would last, we came up with new technology predicting we would be in it for the long haul. We were right.
What are the big milestones to come in the next few years for Edwards RideCare?
Our team was put together with the intent of going global – that is still the long-term objective. Milestones along the way include capturing the Minnesota market first, building the playbook for expansion, protecting IP, and evolving a plan to scale to other appropriate geographic markets when the time is right. We are most excited to "re-introduce" under construction Commerce-in-the-Car capabilities based on our underlying No-Code, artificial intelligence platform.
How do you balance leading a startup with your everyday life?
To quote the great Gale Sayers: "The Lord is first, my friends are second, and I am third." I would modify that slightly to say family and friends are second, but I have always managed to balance those three things. TV time is rare, social media and internet surfing are scarce, and I try to live by the 168 rule.
What's one thing people get wrong about startup life?
That it is glamorous and easy.
What is the best advice you have received in your career?
You don't have to impress anyone else. Stay humble, remember where you came from, and don't always be chasing the almighty dollar – it will follow if you do the right things.
What is the worst?
Stay in recruiting – you can make a lot of money.
What is one personal goal for the upcoming year?
Stay optimistic by remaining focused on faith, family, and virtues in the face of social unrest and societal upheaval.
How do you relax/decompress?
When I was a toddler, my parents sat me in the dirt, and got me interested in gardening. My "mental therapy" is working in the woods, landscaping, gardening, and canning / freezing healthy, wholesome food. Restaurant food is over-rated.
What do you enjoy most about the Medical Alley community?
The vision: To elevate Minnesota as The Global Epicenter of Health Innovation and Care®. As one of the co-founders of The Minnesota Emerging Software Advisory, or MESA, we share a common mission. At one time, Minnesota was the global epicenter of computer technology, but we lost our mojo – MESA's mission is to rekindle Minnesota's software community. I'm glad Medical Alley exists to ensure we don't lose our global standing in the medical device and healthcare industries.

Up and Running is an interview series with Medical Alley's early stage leaders on what they see as the future of healthcare and why their company is well-positioned to be part of it. Medical Alley Association's membership includes leaders in healthcare delivery, payment, technology, and policy, which gives us – and in turn, you – access to diverse perspectives on how healthcare is changing and what lies ahead.
Medical Alley is the global epicenter of health innovation and care; Up and Running, is meant to share insights and spark discussion. If you have a perspective on the future of healthcare, feel free to share it by reaching out to Jamie Oyen at joyen@medicalalley.org
If you're interested in the startup ecosystem or are a startup in need of support, contact Medical Alley Starts at www.medicalalleystarts.com