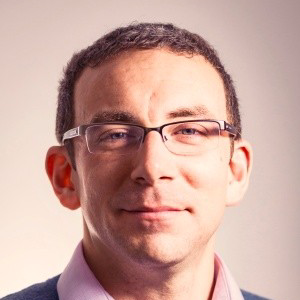 Seth J. Goldenberg, Ph.D. is responsible for the Veeva Vault strategy for the global medtech industry, including customer engagement, market adoption, and product development. Seth has nearly 20 years of experience in supporting medical device and diagnostics companies navigate complex regulations and market access challenges.
Give us Veeva MedTech's elevator pitch.
Veeva MedTech is focused on building the industry cloud for the medtech industry. Designed specifically for medical devices and diagnostic, Veeva MedTech Vault solutions bring efficiency and flexibility to every stage of the product lifecycle. Our cloud-based proprietary platform brings together data, documents, and processes on a single platform to break down silos across clinical, regulatory, quality, medical, and commercial so companies can focus on bringing innovative products to patients. Veeva MedTech provides a seamless flow of information, allowing you to improve efficiency and collaboration through the total product lifecycle.
With dedicated teams and continuous innovation to address a rapidly evolving market, Veeva MedTech is committed to solving the unique challenges of the industry. Ultimately, Veeva MedTech streamlines the total product lifecycle for companies to make better, more informed decisions that get products to patients faster.
As a leader, how has your role changed during COVID-19?
Veeva was fortunate to already have a solid foundation established to operate remotely, as we have employees who work across the globe. It was important for me to ensure that our entire team had the resources they needed to continue to grow and be successful, even with the unique challenges faced within their own geographies as the pandemic progressed. Being adaptable myself and supporting others adaptability was key. As a result, we've become an even more agile organization that will continue to serve us and our customers well in the future.
How have you pivoted your company to address the needs that have risen since the onset of COVID-19?
I'm proud of the different ways Veeva has been able to support the life sciences industry during the pandemic. By offering our Veeva SiteVault for free (which continues to be free), we've helped enable source documentation to ensure clinical trials and remote auditing can continue undisrupted. Our Quality Suite of applications also supports remote auditing efforts to ensure supply chains remain compliant. We've also helped with healthcare provider engagement and interactions, by offering our CRM tools video conferencing ability, free of charge for all of 2020, to allow physicians and medical reps to get on teleconferences and continue education virtually.
In an effort to overcome the shortage of ventilators during COVID-19, we also supported VentilatorChallengeUK which used Veeva Vault QMS to accelerate ventilator production for the U.K. With Vault QMS, this initiative automated processes to rapidly scale production and ensure the delivery of more than 13,000 ventilators to the National Health Service (NHS). Learn how it was done here.
Our focus is not just on our customers, but also the overall betterment of the industry.
What are the big milestones to come in the next few years for Veeva?
We're continuing to grow at a rapid pace. Veeva MedTech is about to pass 100 customers, including 8 out of the top 10 global companies, and we are over 975 life science customers in total for Veeva Systems. We partner with our customers as well as industry leaders to help us innovate and enhance our products. We are always striving for continuous improvement, and commit to updating our product three times a year to ensure our customers have the agile solutions they need to stay competitive and thrive in the global market. And it's not just technology, it's providing the best practices, data models, and partnership that medtech companies need to drive their business and innovation forward.
What does leadership look like to you?
Leadership to me is being able to step outside your comfort zone and embrace difficult conversations when necessary, as it is in these conversations that true innovation results. It is also important that my colleagues have an environment where they feel safe to have these challenging engagements and fostering that environment is also an important part of leadership. It's easy to go with the flow and be present when things are easy, but when true challenges rise, are you able to step up and have the difficult conversations required for change? Part of these uncomfortable conversations are also being transparent when you do not have all the answers and that vulnerability is important to foster a psychologically safe culture. It's important to lead by example in this way to establish a foundation for honesty and transparency. At a company like Veeva where we are growing so fast, building great teams with a culture of trust, encouragement, and collaboration is critical for success and continued innovation.
What is the best advice you have received in your career?
The best advice I have received is to not just take advice. I have been fortunate to have wonderful mentors throughout my life and career who have encouraged me to learn to make my own decisions, based on my needs and aspirations. It was never a conversation of "you should take this job, or advance to this role, or make this decision." Instead, it was taking the time to ask questions and empower myself to ultimately determine what is best for me. And this same approach applies to decisions I've had to make as a leader. So my best career advice isn't really advice at all, rather harnessing the power of coaches and mentors to help figure out what is best for you on your own.
What have been the most rewarding moments in your career?
Earlier in my career I was fortunate to help get a lot of first-in-class products through the FDA and into the market for patients who needed them. At Veeva, it has been extremely rewarding to support the medtech industry and help our customers be successful in accelerating the delivery of much-needed products to patients to help preserve and enhance the health and safety of our communities. Staying hyper focused on our mission to bring products to patients faster keeps me energized, and was especially rewarding to see the difference made during the pandemic. Between the UK Ventilator project, seeing customers turn around submissions for emergency use authorizations in record time, and giving companies more bandwidth to focus on the patient and not administrative tasks has been incredibly motivating. It's exciting because even though we have made tremendous strides in the medtech community, there is still a lot in front of us.
What is one personal goal for the upcoming year?
Over the past year my team has expanded significantly. Unfortunately I have not had the opportunity to meet them in person. I personally have set a goal to meet all of my new colleagues in the U.S. in person, as vaccines become more widespread, and get to know everyone a little bit better than what I have been able to do via Zoom.
How do you relax / decompress?
Because so much of my time is behind a computer screen, I like to step away and get into nature to decompress. Whether it's simply sitting outside, or going on a hike with my family, I have found the best way to relax is logging off the computer and getting outside. It really helps me put things into perspective and refuels me.
What do you enjoy most about the Medical Alley community?
I really appreciate how active the Medical Alley community is. People from all over the industry come together to share their perspectives on industry trends and topics and we all are better from it. I believe that Medical Alley's focus to embrace diversity, actively pursue equity, and foster an environment of collaboration and inclusion is an extremely important mission that fosters innovation and helps our society and communities grow even stronger. Medical Alley truly feels like a community rather than just an industry association.