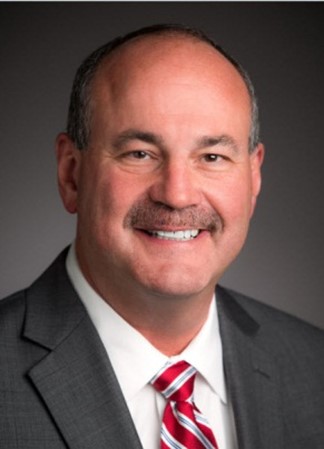 As Chief Science Officer, Jim Young is responsible for driving new product development and marketed product support for Upsher-Smith. In his role, he oversees Regulatory Affairs, Product Development, Analytical Services, Clinical Development, Portfolio and Project Management, Medical Affairs, Drug Safety, and Quality Affairs.
Jim joined Upsher-Smith in 2017 after eight years with Mallinckrodt Pharmaceuticals, where he most recently served as Vice President Global Program Management. As a leader in product development roles, he has led numerous development projects and product approvals. An entrepreneur, Jim has also founded several companies within the pharmaceutical industry and has also served in various roles at AstraZeneca and Merck.
Jim holds a Ph.D in Molecular Genetics from The Ohio State University and a B.S in Genetic Biology from Purdue University.
Give us Upsher-Smith's elevator pitch.
Upsher-Smith is a century-old pharmaceutical company with an eye to the future. It is focused on creating high-quality, high-value generic and branded medications that meet the unmet health needs of America's patients. As a subsidiary of Sawai Pharmaceutical, a publicly listed Japanese company, we have the bandwidth to take on complex projects and partnerships and yet, we are nimble enough to act with laser-like focus when the situation calls for speed and decisiveness.
As a leader, how has your role changed during COVID-19?
Over the past year, the entire executive team has been asked to manage through situations we have literally never seen before – like keeping a lab up and running safely in the midst of a pandemic, or exploring a potential new partnership over Zoom, or figuring out how to make both on site and remote workers feel valued, respected and safe at a time of unprecedented stress. I am so proud of the way my team has truly risen to the occasion.
How have you pivoted your company to address the needs that have risen since the onset of COVID-19?
Our company has pivoted the way most pharmaceutical companies have: Where we could go remote, we went remote. Where we couldn't, we changed policies and procedures to keep our workers safe. The most important goal we had as a company was to keep our products in the supply chain, so that the patients who rely on them could access them. The second most important goal was to keep driving ahead with our plans for broadening and expanding our portfolio of products, so we can continue to meet future growth goals in a highly competitive market. To meet both production and development needs, we had to pivot in terms of work force. For our onsite workers, we developed staggered work schedules, strict social distancing protocols and, in some cases, voluntary overtime. We also had to learn new ways to communicate safely yet effectively, often through remote technology, so that we could continue to move ahead with our R&D processes and partnerships.
What are the big milestones to come in the next few years for Upsher-Smith?
One of the biggest upcoming milestones will be the completion of a new manufacturing facility at our Maple Grove campus. This facility has been purpose planned and built to improve both quality and efficiency. It will enable us to consolidate and streamline our manufacturing and distribution, even as it enhances our quality control. Finally, this new building will enable us to increase our capabilities significantly, which will positively impact our potential in R&D.
We also anticipate that we will continue to bring more generics to the table and launch new products. Upsher-Smith is committed to continuing investment in our organic pipeline as a foundation for future growth and is focused on adding more new product development programs and more complex programs – both generic and niche brands – to our portfolio.
What does leadership look like to you?
Leadership during COVID-19 can sometimes feel like survival; how do we keep moving the ship forward when the headwinds are so strong? Yet we have succeeded in great part because our people are so committed. Many employees at Upsher-Smith have been with the company for years, and they are very aware of, and dedicated to, the company's mission and goals. As a leader, I have focused mostly on simply tapping into this pre-existing energy and awareness, and then channeling it towards clearly defined short- and long-term objectives. For me, leadership means creating a strong sense of mission, establishing big goals, and then building a clear (but flexible!) roadmap to achieving those goals. Doing all three keeps you and your team on track for handling whatever may come your way – even a global pandemic.
What is the best advice you have received in your career? What is the worst?
The best advice I received in my career was "run toward the problems." Most people see problems in an organization and don't want anything to do with them. But if you want to create value for the company, try to fix the problems. That's how you'll be valued as an employee and it's a great way to make the company better for everyone. It's hard to say what the worst advice was. You learn many lessons along the way and quickly realize that some of the advice you've received is not on the mark. Being able to quickly recognize those situations and adapt your strategies is the key to avoiding negative outcomes.
What have been the most rewarding moments in your career?
Getting drugs approved that truly help patients. I've seen situations in my career where patients were crying tears of joy because the medications we developed improved their life dramatically. Helping patients lead better lives is the most rewarding aspect to the pharmaceutical industry in my experience.
What is one personal goal for the upcoming year?
I've made it a personal goal to apply more and more wisdom to problem solving and focus on helping talent in the organization grow to achieve their goals while contributing to the success of the company.
How do you relax / decompress?
My family and I enjoy the outdoors including camping, fishing (ice and open water), hiking, etc.
What do you enjoy most about the Medical Alley community?
The diversity of perspectives. What other group in our region brings together so many different leaders from so many different sectors of the health care industry? I enjoy learning about what other companies are doing to improve the lives of patients across the spectrum from direct patient care to new technologies, with perspectives that range from the scientific to the psychological to the legal. Medical Alley is a unique and important forum for health-related issues in our region, and I am proud to be part of it.