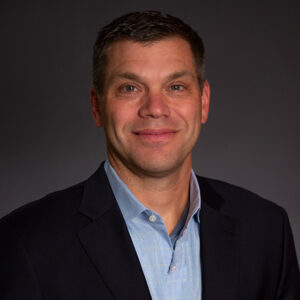 Jeremy Maniak joined Minnetronix in 2010 and was named Chief Operating Officer in 2013. He assumed the role of President in April 2017 and was named Chief Executive Officer in 2020. Before joining Minnetronix, Jeremy was Vice President of Research at Leptos Biomedical where he led clinical and preclinical efforts to develop neuromodulation therapy for the treatment of obesity and type 2 diabetes. His experience also includes working as a Principal Engineer and Senior Manager in research and development at Guidant Corporation/Boston Scientific in developing implantable devices that treat cardiac dysrhythmias and heart failure.
Jeremy received a Bachelor of Science in Electrical Engineering and a Master of Science in Electrical Engineering from Purdue University. He also earned his Master of Business Administration from the University of Minnesota.
Give us Minnetronix Medical's elevator pitch.
Minnetronix is at an exciting point in the company's history. This year we're celebrating 25 years of partnering with medical device companies across the globe to deliver better technologies to patients. And I think the value we bring to the market is providing faster, more cost effective and lower risk solutions from idea to the clinic.  We do this by delivering full lifecycle partnership in four key areas: RF energy, optical systems, fluid and gas management, and stimulation and wearable devices
As a leader, how has your role changed during COVID-19?
Since the pandemic hit, people are managing so many never before seen situations in their personal and professional lives. I've tried to be very intentional and understanding about almost everything, especially in how I listen and how I respond to the team and our customers. Nothing was normal and our formal and informal communication channels changed dramatically. So, we put a high priority on frequent communication and check ins with our team and customers to provide clarity, vision and optimism.
Additionally, at the beginning of the pandemic, the market was so unstable that it required us to shorten our time horizon from an annual to a quarterly view. The result was so positive for the team and the business that we've woven some of what we learned into our approach for 2021. 
How have you pivoted your company to address the needs that have risen since the onset of COVID-19?
Over the past two and a half years, we've been very focused on our culture. So, it was not a surprise, but definitely a moment of pride for me, to watch our team quickly and seamlessly adapt our work and our processes to a new model. We created a cross functional COVID Task Force to provide guidance to the company including best practices for teams that moved to home offices and for those that remained on site. Our hiring and onboarding are now largely remote and our entire sales process including tours, meetings and audits is a virtual experience. The team has responded to this very different environment with a level of focus, creativity and energy and that's allowed us to maintain a high level of engagement and the culture we've worked so hard to create.
What are the big milestones to come in the next few years for Minnetronix?
The significant investments we've made in our RF energy, optical systems, fluid and gas management, and stimulation and wearable devices segments are positioning us to deliver faster, more cost effective and lower risk solutions. We're positioning ourselves to be the go-to choice and market leader in these four segments.
Another significant opportunity for us is in our Whole Product Solutions offerings. We've developed a number of technologies for direct sale or distribution to health care providers. We recently received FDA clearance of our MindsEye™ Expandable Port and we're continuing to add to our portfolio. It's driving a whole new level of conversation with customers and clinicians. 
What does leadership look like to you?
To create the environment in which people and teams can achieve more than they thought possible.
What is the best advice you have received in your career?
The best advice I've ever received personally and professionally is about perspective. The ability to see through a different lens to challenge and stretch our thinking is critical to grow.
What have been the most rewarding moments in your career?
Navigating the pandemic with this team. The investments we've made in our culture, our brand and our strategy enabled us to not only survive but to thrive during the pandemic. It was so rewarding and gratifying to watch the team perform at an extraordinary level. 
What is one personal goal for the upcoming year?
One goal in 2021 is to ride bikes in the Lutsen 99. I ride frequently, but this will be my first bike event and my longest single ride.
How do you relax / decompress?
By working out. It's an essential part of my daily routine.
What do you enjoy most about the Medical Alley community?
It is an extraordinary resource for us. The ecosystem we have in the Alley is impressive and unmatched in the number of therapeutic and technology domains, talent pool, university partnerships, and network of innovative leaders.