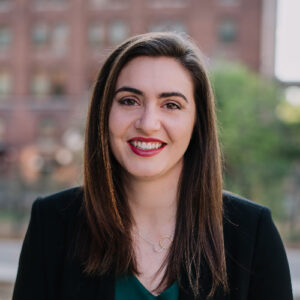 Morgan Clyburn is an experienced med-tech executive with a background in General Management, M&A, Business Development, R&D, Clinical and Sales. Morgan started her career at Autonomic Technologies Inc., a venture backed neuromodulation start-up, with roles in product development, clinical engineering and sales. She then worked for Medtronic in Corporate Development, focused on supporting mergers and acquisitions, investments, and divestitures. Most recently she has been the Managing Director of Highland Circle Innovations, a medical device incubator focused on developing and commercializing Class II Medical Devices. She holds a BS in Biomechanical Engineering from Stanford and an MBA from Kellogg School of Management at Northwestern.
Give us Highland Circle Innovations' elevator pitch.
Highland Circle Innovations is a facilitator of new ideas and companies from concept to commercialization. In addition, the firm is a holding company of medical device talent that deploys a tiger team of experts in their respective spaces across a handful of companies with the goal of identifying and launching technology that will improve the lives of patients and providers.
As a leader, how has your role changed during COVID-19?
Prior to the COVID-19 lockdown, our team was already a semi-remote team across the US, thus we already had strong practices for communication and ability to manage through ambiguity. Where I have really had to shift was in the interactions with suppliers and vendors. Previously, it was easy to go on-site to onboard and train our teams (i.e. manufacturing line), but in the new world, I have had to get much tighter in my communications and plan for longer lead times.
How have you pivoted your company to address the needs that have risen since the onset of COVID-19?
The main thing that we have had to focus on is the fundraising strategy for our portfolio companies. We've had to bootstrap more because there was a lot of uncertainty and unexpected delays, and we felt that in our early conversations with angel investors as well.
What are the big milestones to come in the next few years for Highland Circle Innovations?
This year, two portfolio companies will be launching new products—Agitated Solutions will be launching its first technology, and Visura Technologies will be launching its 2nd generation product. I am also looking forward to continued expansion of our team.
How do you balance leading a startup with your everyday life?
The beauty of running a startup is that you have a lot of flexibility in how you do things. I try to build as much structure as possible, but you always have to be flexible—and I really like that.
I am also incredibly fortunate to have such an amazing support system at home. My fiancé, Matt, understands and embraces the craziness that comes from me running a startup and is really flexible and willing to pick up the slack when I have to flex my time.
What's one thing people get wrong about startup life?
I think one misconception I had was the source of stress. I always thought that stress mainly came from negative situations, where now I am seeing positive stress more often — stress from fast growth and from working on revolutionary technologies. The stress comes from when you want to get everything done in the fastest and best route possible so that you can provide these solutions to patients and providers as quickly possible. It is an incredible feeling.
What is the best advice you have received in your career? What is the worst?
The best advice that I received is to strive to surround yourself with people who are smarter than you. You don't want "yes-men or women," but rather people that push you and that you can learn from, and that is the exact philosophy I employ when building out my team. I never want to be the smartest person in the room. The worst advice I ever received was that experience is the main decider of advancement — you need to just put your head down and work more and eventually you will advance. If I had taken that advice, I would not have seen the gap that existed in the market for a firm like HCI, and I would not have taken the leap to build it.
What is one personal goal for the upcoming year?
A personal goal of mine this year is to finally get married! COVID-19 forced us to reschedule our wedding, as we would have been unable to celebrate with family and friends.
How do you relax / decompress?
I have played basketball my whole life, and now that I'm older I greatly enjoy coaching basketball. Currently I volunteer with the Minnehaha Academy varsity girls basketball team and am coaching a 6th grade girls AAU team. I also enjoy taking boxing classes with my fiancé, and spending time with our two dogs, Todd and Kylo.
What do you enjoy most about the Medical Alley community?
Medical Alley has an incredible community of people that believe that "together, all boats rise." They recognize that this industry is tough enough, so they provide the selfless support and connections. It is a great community to be a part of — one that embodies this philosophy.