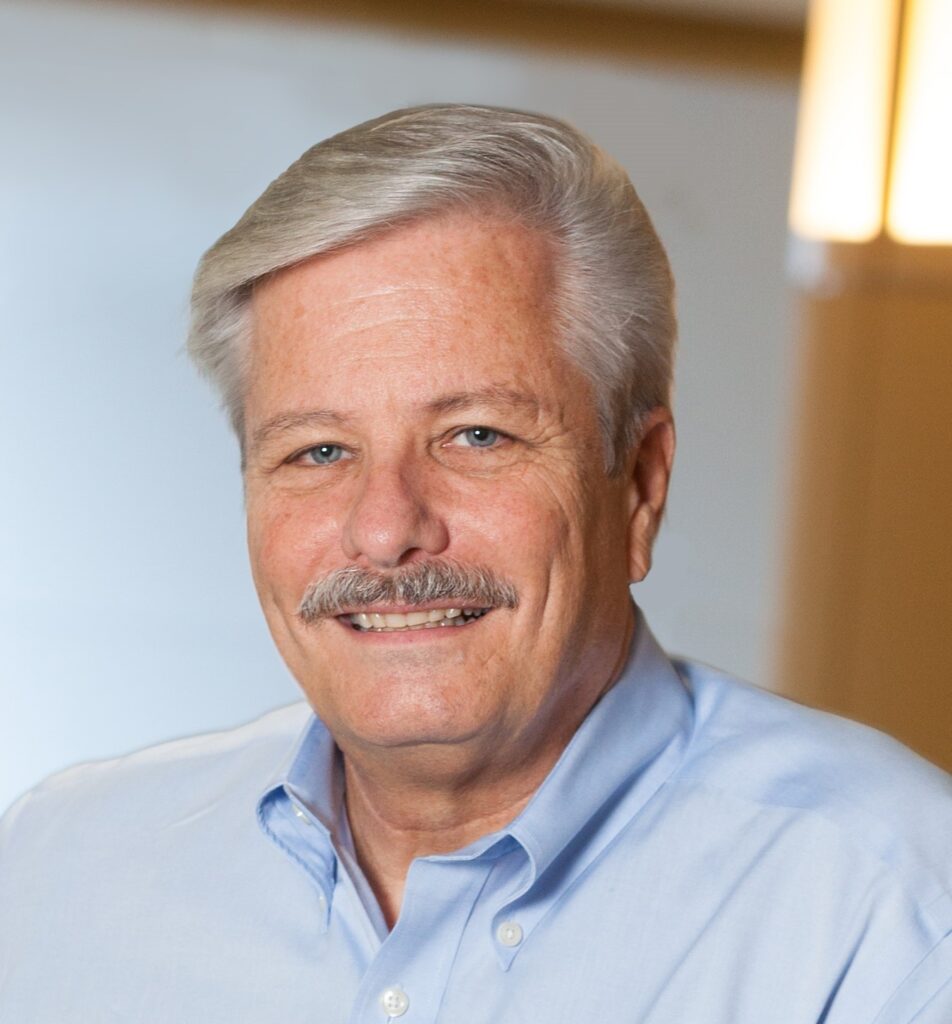 A visionary leader with a demonstrated ability to craft innovative strategies, build exceptional management teams and manage to results in a fast-changing business environment, Gary is the Chairman, CEO and Founder. Prior to physIQ, he was the founding CEO and Chairman of SmartSignal Corporation (now part of GE), a Chicago-based enterprise software firm, incubated by the University of Chicago to commercialize predictive analytics technology developed at Argonne National Laboratory. Over the past 20 years, serving as CEO of venture-backed technology start-ups, he has secured over $45 million in venture capital to bring game-changing proprietary technology from laboratory to commercial success. Throughout his start-up career, he has a track record of negotiating strategic collaborations, stemming from his philosophy to partner when possible, to leverage and focus on the company's core competency. Gary has an MBA from the University of Chicago Booth Graduate School of Business and a BS in Aeronautical Engineering from Purdue University. He is also the named inventor on six U.S. patents.
Give us physIQ's elevator pitch.
PhysIQ is the leader in digital medicine, dedicated to generating unprecedented health insights using continuous wearable biosensor data and advanced analytics. Its enterprise-ready cloud platform continuously collects and processes data from any wearable biosensor using a deep portfolio of FDA-cleared analytics. The company has published one of the most rigorous clinical studies to date in digital medicine and are pioneers in developing, validating, and achieving regulatory approval of Artificial Intelligence-based analytics. With applications in both healthcare and clinical trial support, physIQ is transforming continuous physiological data into insight for health systems, payers, and pharmaceutical companies.
What led you to found physIQ? As a leader, how has your role changed during COVID-19?
After incubating SmartSignal with the University of Chicago (acquired by GE in 2011) and growing it into the leading global analytics platform for continuously monitoring health mission critical industrial assets, we realized that the highest and best use of AI we were using would be to monitor the most complex and important machine on earth, the human machine, and that by doing so, could revolutionize healthcare. Armed with the experience of building perhaps the first truly scalable Internet of Things (IoT) platform for capturing continuous sensor data from industrial systems and, an exclusive license to a large suite of machine learning/AI algorithms for continuous personalized system insight, we started physIQ Inc. and began the journey to establish the most advanced biosensor analytics platform in the world.
Our role has not changed during COVID-19, it has only become more important. With so many COVID clinical studies and the need for remote patient monitoring software, physIQ has become an integral piece to fighting this pandemic.
How have you pivoted your company to address the needs that have risen since the onset of COVID-19?
While there is still uncertainty about the trajectory of COVID-19 infections, one thing is now clear – when patients worsen, delayed care increases probability of a bad outcome. We were awarded a contract from the NIH directed at harnessing physIQ's existing analytical assets and deep experience in artificial intelligence to develop a digital biomarker that could detect a worsening infection, often before the patient would sense the symptoms. With this, the goal is to provide clinicians with advance notice when they have a patient about to take a turn for the worse.
In addition, the US. Department of Defense and Henry Jackson Foundation for the Advancement of Military Medicine selected pinpointIQTM, physIQ's continuous remote monitoring solution, to study and treat COVID-19. This DOD-funded initiative will leverage physIQ's FDA-cleared artificial intelligence-based solution to collect and analyze biosensor data to understand immune response in COVID-19 patients and ultimately aid in the evaluation of new COVID therapies.
Our entire healthcare infrastructure has been strained by COVID-19 and our only option was to find ways to better care for patients at home. PhysIQ provided a cutting-edge option to hospitals with personalized physiologic visibility into their homebound high-risk COVID-19 patients to not only free up hospital capacity, but also reduce clinician exposure to this highly virulent disease. This is demonstrated through our partnership with The University of Illinois Hospital and Health Sciences System (UI Health) and the Chicago Medical Society to monitor the health system's frontline healthcare workers and high-risk patients with COVID-19 for early signs of disease exacerbation. 
What are the big milestones to come in the next few years for physIQ?
The team at physIQ is working tirelessly to develop and validate new algorithms and digital biomarkers that will redefine how chronically ill patients are cared for and which new therapies get to market. In the next few years, we aim to double our portfolio of FDA-cleared physiology analytics. While the potential financial rewards are exciting, our mission is to dramatically improve healthcare delivery, so we look forward to the day when 1,000,000 patients are being monitored by pinpointIQTM or accelerateIQTM, our two continuous remote patient monitoring platforms.
We are also raising our next round of capital to fuel and accelerate our growth into both of our markets. Though this process, I've met some phenomenal financial partners, and I look forward to working with them to deliver on the dream of truly personalized, precision and proactive medicine.
How do you balance leading a startup with your everyday life?
 I'll let you know when I figure that out.
What's one thing people get wrong about startup life?
That it is not very hard work. The glamour wears off quickly during times where the challenges appear to be unsurmountable. Start-up teams attract very motivated and committed talent, but it is hard work to change business processes that can take advantage of game-changing and new approaches. 
What is the best advice you have received in your career? What is the worst?
Best: Listen to those who will tell you your innovation wont work, adjust if necessary, but follow your instincts. 
Worst: Stand in line and follow the norms of business.
What is one personal goal for the upcoming year?
As soon as we are able, get to know the new team members we have hired during COVID. 
How do you relax / decompress?
Working in my woodworking shop in the basement and an occasional round of golf.
What do you enjoy most about the Medical Alley community? 
It is an honor to be a part of a community of brilliant minded innovators all with the common goal of changing the world of healthcare. We enjoy the great company of collaborators and the constant support given to us by Medical Alley as well as its other members.

Up and Running is an interview series with Medical Alley's early stage leaders on what they see as the future of healthcare and why their company is well-positioned to be part of it. Medical Alley Association's membership includes leaders in healthcare delivery, payment, technology, and policy, which gives us – and in turn, you – access to diverse perspectives on how healthcare is changing and what lies ahead.
Medical Alley is the global epicenter of health innovation and care; Up and Running, is meant to share insights and spark discussion. If you have a perspective on the future of healthcare, feel free to share it by reaching out to Jamie Oyen at joyen@medicalalley.org
If you're interested in the startup ecosystem or are a startup in need of support, contact Medical Alley Starts at www.medicalalleystarts.com