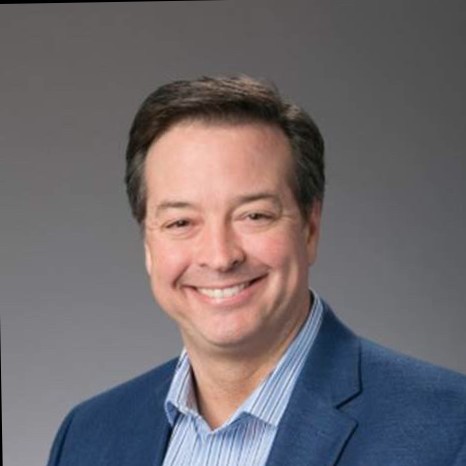 Todd Martensen is the vice president of Benchmark's medical technologies sector and manages medical design and manufacturing engagements across its global network of facilities. Todd's experience spans more than 28 years in the medical industry. He is an experienced, customer-centric executive with exceptional know-how in leading high-performing, high-impact business development teams in high-reliability medical device manufacturing. Todd's past roles include leadership positions with many of the world's largest medical original equipment manufacturers like Johnson and Johnson and Danaher Corporation, as well as a wide variety of profitable early-stage companies.
Give us Benchmark's elevator pitch.
Benchmark is a leading provider of design and manufacturing services for complex, highly regulated products in multiple market sectors. In the medical industry, we have a 40-year legacy of product design, advanced manufacturing, lifecycle management, and aftermarket support for various medical devices. Benchmark's medical heritage, combined with its global engineering and manufacturing teams, provide companies ranging from startups to large enterprises with turn-key, full-systems solutions and critical engineering and manufacturing support.
As a leader, how has your role changed during COVID-19?
Benchmark has always been a global organization leveraging technology to work efficiently and distantly. Therefore, our role and the way we serve our customers have not changed much. I'd say we've only become more proficient in leveraging our suite of digital tools and technologies across time zones. One large change for myself is that I've gone from flying 150,000 air miles a year to spending nine hours a day at all hours of the night on Zoom calls with customers, suppliers, and team members.
How have you pivoted your company to address the needs that have risen since the onset of COVID-19?
Many of our customers are key players in the global effort to keep communication channels open, build and maintain critical infrastructure, and manufacture and distribute essential products worldwide. This includes medical devices that allow healthcare professionals to prevent, test, and treat COVID-19. In many cases, we've had to ramp up manufacturing to meet the demand quickly.
One example of how we've pivoted in response to the pandemic came with a new medical customer, DnaNudge. DnaNudge selected Benchmark to help ramp-up production and meet the high-volume demand for its rapid, lab-free reverse transcription polymerase chain reaction (RT-PCR) COVID-19 testing system. We are typically kick-off these types of engagements with an in-person workshop. Due to the pandemic, we had to hold our workshop with DnaNudge virtually. We were ultimately able to provide added flexibility and support to their manufacturing operations to meet the tight timeline and help fulfill their device's demand.
What are the big milestones to come in the next few years for Benchmark?
Benchmark is making investments in novel design and manufacturing capabilities for miniaturization and high-performance circuits. This ongoing investment enables us to support our customers with next-generation technology where functionality drives the design, unlike traditional technology where design drives the form factor. In addition, we're growing our network of medically registered facilities around the world. This includes expanding FDA-registered facilities and ensuring our European facilities are medical device directive (MDD)-registered. Our Chinese facilities are China's National Medical Products Association (NMPA)-registered.
What does leadership look like to you?
Providing our customers with full systems solutions that help to expand their position in the marketplace. At Benchmark, we all understand that we won't succeed if our customers don't succeed, so our goal is to create an environment where customers can grow globally with the highest quality and lowest delivered costs.
Selecting the right people for the job and empowering them by being supportive and transparent is also an important leadership trait. The worst thing leaders can do is micromanage their people; this hinders growth because it doesn't provide the space or creative freedom for employees to think for themselves and learn.
What is the best advice you have received in your career? What is the worst?
The best advice I've ever received is that you have to be true to who you are and what you believe is right. It takes a long time for people to learn this because they're always being molded by external influences and working towards being the person that others want them to be. Be who you are, and things will work out.
I tend not to pay much attention to bad advice, but I'd say that any advice from a leader who tends to micromanage shouldn't be focused on.
What have been the most rewarding moments in your career?
Without question, the most rewarding moments in my career are when partners I work with, or the people who work for me, enjoy success. In the past year, we saw two of our customers go from startups with zero market value to public companies with over $200 million in market capitalization. I'm especially fortunate to have made my career in the medical industry supporting customers who develop life-saving technology. It's an honor to know that in my role at Benchmark, I provide critical value towards the betterment of the world.
What is one personal goal for the upcoming year?
My main focus is on helping Benchmark and our partners recover from the pandemic and start to travel again. Benchmark and our customers have done a wonderful job adjusting to the virtual environment, but for me, there's nothing like being able to meet and collaborate in-person.
How do you relax/decompress?
Relaxation is simple for me. I enjoy spending my free time with my wife and getting out of the house together to bike, hike, and anything else that's active and involves being around nature.
What do you enjoy most about the Medical Alley community?
Medical Alley's community represents the most innovative and transformational medical device companies in the market. We have the unique opportunity at Benchmark to work with leading medical device companies that truly make a difference globally, and it's an honor to collaborate with many of Medical Alley's member companies.

Welcome to Medical Alley Association's For The Record interview series! Join us as we sit down with innovators in the delivery, payment, technology, and policy industries, giving us – and in turn, you – access to diverse perspectives on how healthcare is changing and what lies ahead.
Medical Alley is the global epicenter of health innovation and care; For The Record, is meant to share insights and spark discussion. If you have a perspective on the future of healthcare, feel free to share it by reaching out to Jamie Oyen, Marketing Manager at joyen@medicalalley.org