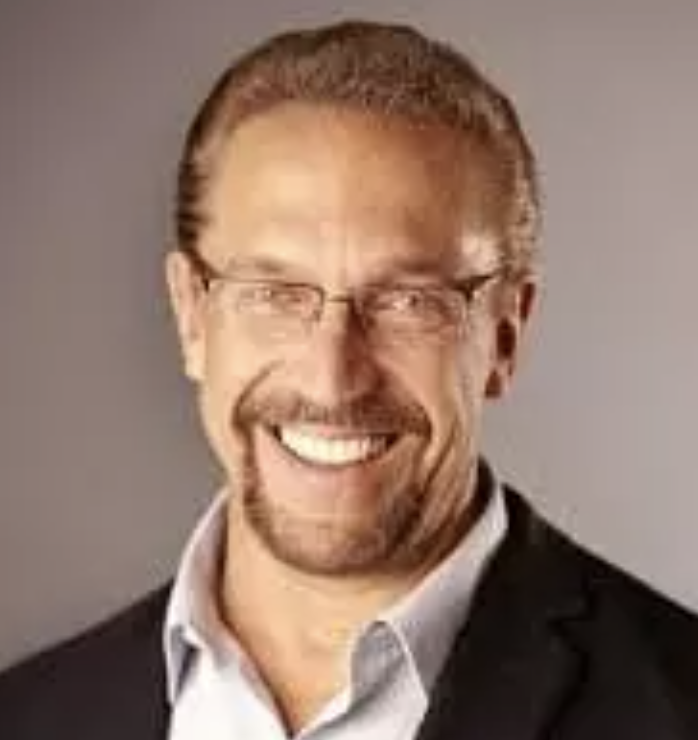 Michael founded Francis Medical in 2018 where he serves as a director and chief technology officer. Prior to founding Francis Medical, in 2008 Michael co-founded NxThera to develop and commercialize the urology applications of the vapor platform technology that he invented. Before becoming an entrepreneur, Michael taught in several departments and performed research at the University of Minnesota, including the Department of Physiology, the Department of Urologic Surgery in the School of Medicine, the Institute of Technology, and the Carlson School of Management. Professor Hoey also taught in the department of Biological Sciences at Hamline University in St. Paul, Minnesota. Michael is an expert in the interaction of thermotherapy and tissue and a prolific inventor, with 72 patents granted and 94 patents pending, the majority of which are in the medical device field. Michael's inventions include platform technologies, which are the foundation for products being sold, or in development for a variety of cardiac surgery, oncology, orthopaedics, pulmonology, general surgery, urology, gynecology, and vascular surgery applications. Michael has been a consultant to, as well as a founder/principal of, several medical products companies, which combined have raised over $250 million of capital.
Give us Francis Medical's elevator pitch.
At Francis Medical, we are developing a prostate cancer treatment that is truly tough on prostate cancer yet gentle on the patient. Our solution uses the energy of water vapor to destroy cancer cells while at the same time minimizing the likelihood of unwanted side effects, such as incontinence and erectile dysfunction often caused by current prostate cancer therapies.
What drove you to turn a family health tragedy into a thriving medical device organization?
Watching my father suffer through prostate cancer treatments and then ultimately being taken from us by this terrible disease changed me in a way that could not be undone. I kept envisioning a day when a minimally invasive treatment would be as efficacious, but without the life-altering side effects, and that I had to find a way to make that happen.
As a leader, how has your role changed during COVID-19?
My role during COVID has not changed significantly other than some leadership activities, including education and guidance around COVID. We have been fortunate in that our team has really risen to the challenges put forth by COVID. For instance, we were able to achieve our 2020 corporate objectives in full despite the COVID headwinds. This included completing enrollment in our first U.S. clinical study ahead of schedule, which is a strong testament to the passion everyone on our team has around this technology.
How have you pivoted your company to address the needs that have risen since the onset of COVID-19?
As with most companies, it was challenging to keep up with the shifting needs and requirements as COVID evolved. Because we were executing a clinical study in 2020, in addition to the internal company logistics and education, we had to take strong steps to keep everyone safe while traveling to the study sites. It also took immense effort to coordinate with our investigating physicians and staff in order to obtain and maintain approval for carrying out the study during these challenging times.
On the home front, we have allowed those who could fulfill their function remotely to do so. For those roles that required a physical presence to carry out, we took every precaution to create a safe work environment by supplying gloves, masks, disinfectants, automated cleaning dispensers, etc. As education has been key, we provided repeated company communications, and installed wall posters and table stickers. We also held several meetings about the necessity of wearing masks, social distancing, and handwashing and, more importantly, explained in detail the infection process to help them make their own better choices for situations that arise.
What are the big milestones to come in the next few years for Francis Medical?
We've been fortunate that even during this pandemic, we've not only been able to conduct our clinical study but have also made incredible progress on our next generation device…and completed all of this on time and on budget.  And to top that off, the patients are doing fantastic! So, the next big milestones are preparing for the FDA pivotal studies with the next generation device, then the actual execution of those studies.
What does leadership look like to you?
When someone knows where they want to take an organization, has the competency to do so, and gets others to follow with them to that destination…that's leadership.
What is the best advice you have received in your career? What is the worst?
I'm not sure I have a single best piece of advice I've been given, but one that comes to mind may actually seem contrarian: "Don't go to the library to learn how others tried to solve this problem, you will bias yourself toward how others failed.  Instead, isolate yourself until you devise a solution based on your own unique set of experiential learnings.  This way your solution will be uniquely yours, as creativity comes from within."
What have been the most rewarding moments in your career?
I have had so many, but without question, one of those moments was the first time I tried a new cardiac drug I had been developing on a patient with persistent tachycardia (pathological rapid heart rate).  He was despondent because neither drugs nor procedures had been effective, and he was unable to stand up and, therefore, was relegated to a hospital bed.  I was a young faculty scientist at the time, and when we gave him this new oral treatment, we waited and watched his ECG.  Within 8 minutes 33 seconds, we saw the first normal heartbeat mixed in with the rapid beats.  Then at 12 minutes 56 seconds, all tachycardia rhythm had been converted to a normal sinus rhythm. 
A more recent rewarding moment was when we first tried our new Francis Medical prostate cancer treatment device on a live patient. The procedure went remarkably smoothly, and the patient woke up with a smile on his face…and felt no pain. One week later, we conducted an MRI on him, which revealed that we had killed the targeted cancer without damaging other structures. There are many other moments too, like these, for different applications in the body.
For me, the most rewarding part is the honor to witness the direct impact these therapies have on a patient's quality of life.
What is one personal goal for the upcoming year?
To find more time to spend with my young adult sons and their significant others.  I was the most fortunate son in the world because of the amount of time I was able to spend with my dad while growing up on the farm.  I hope I can continue to provide some of that for my kids.
How do you relax / decompress?
Along with my three sons, we build and drive drag racing cars.
What do you enjoy most about the Medical Alley community?
Medical Alley is, in some ways, like a large family.  Here in the Twin Cities, the medical device community and relatives in other life sciences and pharmaceuticals are very close-knit.  Medical Alley demonstrates some unique family qualities, such as intrinsic knowledge that others are there to help and work together.  I have or have had medical device companies in many places in this country, including the two other large medical device communities, California and Boston.  They do not have the same culture as we do here in Minnesota and with the Medical Alley community. 
Some of my companies, such as Francis Medical, are part of the Medical Alley community.  It has often been brought to my attention that Francis Medical seems like a family.  As I have become more experienced in what I do, I see the benefits of instilling family values into the companies I put together.  And fortunately for me, as well as many others in the Twin Cities, Medical Alley provides a forum to help and service our community and does so by using family values.

Welcome to Medical Alley Association's For The Record interview series! Join us as we sit down with innovators in the delivery, payment, technology, and policy industries, giving us – and in turn, you – access to diverse perspectives on how healthcare is changing and what lies ahead.
Medical Alley is the global epicenter of health innovation and care; For The Record, is meant to share insights and spark discussion. If you have a perspective on the future of healthcare, feel free to share it by reaching out to Jamie Oyen, Marketing Manager at joyen@medicalalley.org