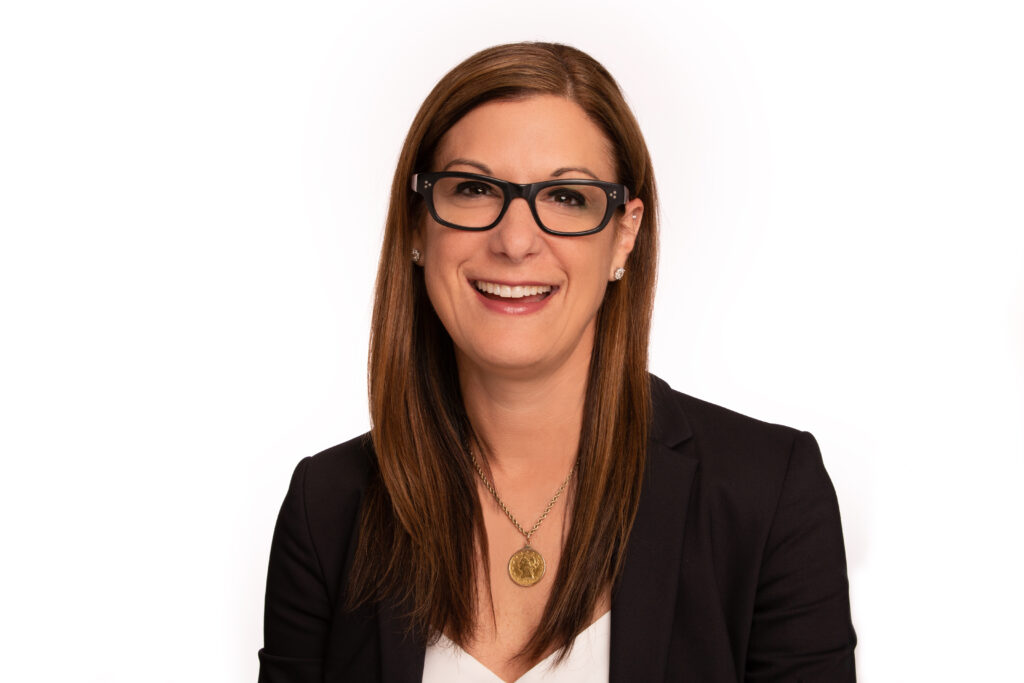 Give us Pear Therapeutics' elevator pitch.
At Pear, we are creating Prescription Digital Therapeutics (PDTs), the next generation of therapeutics that use software to directly treat serious disease, alone or in combination with drugs, allowing for optimized, remote care at scale. We sit at the nexus of biotech, tech and medical device, with the aim to redefine medicine by delivering clinically validated software-based therapeutics to provide better outcomes for patients, smarter engagement and tracking tools for clinicians, and cost-effective solutions for payers. We have the first three FDA-authorized PDTs, one for substance use disorder, one for opioid use disorder, and one for chronic insomnia, as well as a pipeline of other product candidates with different degrees of clinical data.
As a leader, how has your role changed during COVID-19?
I am the Chief Commercial Officer at Pear Therapeutics, responsible for crafting and implementing patient-, clinician-, and payer-centered strategies to accelerate the adoption of a new therapeutic class, PDTs. This is really exciting for me as I am getting to help introduce an important advancement in healthcare across a range of diseases with unmet medical need. And this past year, technology changed healthcare to allow the emergence of remote, asynchronous platforms which are proving that virtual care is possible.
Equally as important for someone in a leadership role is helping build Pear culture while everyone connects through Zooms and phone calls. It used to be organic, but now requires thought and effort without people knowing you're trying. For me, it's about heart, mind and soul, and engaging in a variety of ways to create closeness and proximity of our teammates.
How have you pivoted your company to address the needs that have risen since the onset of COVID-19?
The pandemic has exacerbated the country's mental health crises. For example, there were more than 20 million patients suffering from substance and opioid use disorders and more than 30 million from chronic insomnia, in the U.S. alone, before the pandemic. COVID-19 has taught all of us that mental and behavioral health is a very important element of healthcare delivery and healthcare transformation. Providing access to people in need is incredibly important. Pear is particularly concerned with the challenges that COVID is putting on individuals seeking recovery. In 2020, the United States recorded the largest number of drug overdoses ever for a 12-month period. We are seeing a movement in the U.S. to appreciate that mental and behavioral health is important. Our Platform is a perfect example of how you virtualize the ability to deliver care and therapy to create access to innovative evidence-based treatment options for people in need. Access to treatment is paramount to not only decreasing clinical complications but also cascading costs. It's become a powerful tool to create access through virtual and digital means with a trusted provider to help overcome some of the challenges presented by COVID. We've seen providers across the healthcare continuum utilize new business models to create access to care over the course of last year. In November, we launched our end-to-end virtual care experience combining virtual doctor visit(s) via telemedicine provider with PearConnect™, the industry's first patient service center for PDTs.
What are the big milestones to come in the next few years for Pear Therapeutics?
We are living in a transformational moment for healthcare. We have probably seen more forward movement in remote care in the last year versus the ten years prior. Pear is building a broad and deep pipeline that has the potential to redefine standard of care in a range of therapeutic areas, including specialty psychiatry, specialty neurology, and a host of other non-CNS diseases.
We are focused on creating access and scale to make PDTs standard of care in addiction and chronic insomnia. Pear is currently working to accelerate reimbursement coverage for our three commercial products, creating the first market access pathway in the PDT industry.
What does leadership look like to you?
For me it starts with culture, community and empowerment. That drives strategy, focus and execution which in turn leads to recognition and celebration for both milestones and results. Closing the loop, this creates a culture that, especially when you're in healthcare, delivers to your company's mission and allows you to create a community with a pioneering spirit that is inspired by innovation on behalf of patients.
My leadership style is born from my values:
Value # 1- Lifelong Learning: I value learning, so it's a constant thirst and quest to continue to develop the people around me. I like to learn about how you can make the world a different and better place. It allows you to drive expression of who you are. I think when you're looking to be a market creator, the need to be very curious is at the top of the list.
Value # 2 – Accountability: Making sure that you have a high do/say ratio. This is so important because our investors count on us, our patients count on us and my team members count on us. It's important to make sure that you're accountable for the commitments you make within the organization.
Value # 3 – Collaboration: There is not one person that can create success; it's the Pear community. Our need to collaborate and express the experiences and expertise that each one of us has is really going to get us to the higher ground. I believe it.
I also like to have a ton of fun, show vulnerability, give and receive trust, and continue the competitive focus that we have for the market.
What is the best advice you have received in your career? What is the worst?
Be true to yourself. To continue to have the motivation, passion and energy to drive any growing business, you must be true to yourself. This is probably the most important piece of advice that I have received. This helps to ensure that you have both your head and your heart in the game.
The worst advice I've received is "do as I say and not as I do."
What have been the most rewarding moments in your career?
The most rewarding moments for me are when I see our technologies and solutions positively affecting people in a really meaningful way. Hearing first-hand from patients how our products have positively impacted them and their families. When you know you're doing something positive for an individual person with a name and you know it has had an impact on the community.
What is one personal goal for the upcoming year?
I want to receive the COVID-19 vaccine so that I have an opportunity to engage face-to-face with my teammates and the medical community to support patients.
How do you relax / decompress?
I enjoy yoga and look forward to when I able to go to in-person classes again. For now, I spend time on my Peloton.
What do you most look forward to as you join the Medical Alley community?
I look forward to working together to purport this incredible nexus between caring for patients and the mission that each member of the Medical Alley community has and the innovation that we are bringing to the marketplace.

Welcome to Medical Alley Association's For The Record interview series! Join us as we sit down with innovators in the delivery, payment, technology, and policy industries, giving us – and in turn, you – access to diverse perspectives on how healthcare is changing and what lies ahead.
Medical Alley is the global epicenter of health innovation and care; For The Record, is meant to share insights and spark discussion. If you have a perspective on the future of healthcare, feel free to share it by reaching out to Jamie Oyen, Marketing Manager at joyen@medicalalley.org