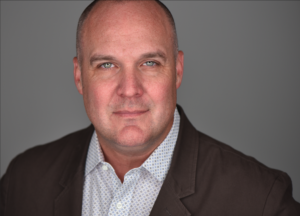 John Brownlee is CEO and co-founder of Vidscrip. His 25 years of executive experience in healthcare includes work with healthcare systems around the world, as well industry leaders such as Medtronic, Schering-Plough, GlaxoSmithKline, Sanofi-Aventis and Genentech. His life sciences background includes sales, marketing, and distribution experience in oncology, vascular surgery, interventional cardiology, and vaccines markets. As Vice-president of Sales & Marketing for Logistics Health, Inc. (acquired by United Healthcare) Mr. Brownlee pioneered the use of tele-medicine to deliver medical countermeasures to employees of critical infrastructure organizations, both public sector and private sector. He founded Quinnian Health (acquired by Blackstone Technology Group) – a tele-medicine technology and services company – in 2008. The company grew to serve large employers in energy, oil & gas, transportation, manufacturing, telecommunications, pharma/biotech, and financial services. John founded Vidscrip with Brian Kuyath in March of 2012.  John holds a B.S. degree in Economics from Bethel University in St. Paul, MN.
Give us Vidscrip's elevator pitch.
Patients forget most of what their doctor tells them at the point of care, which leads to surgery cancellations, low patient satisfaction, callbacks and poor outcomes. Vidscrip is a web-based recording studio that "interviews" providers and records their own answers to common patient questions. Our software then bundles these short videos into "video prescriptions" and delivers them to patients via text message at just the right moments in a care episode (e.g. the night before surgery, etc). Medical device companies sponsor programs on our platform and we work with their commercial teams to deploy them to providers around the world. We've been at it for nine years.
As a leader, how has your role changed during COVID-19?
The core of our business is enabling highly personal yet virtual engagement. To that end, we virtualized our own operations in 2019, so from an organizational standpoint COVID-19 has had minimal impact. In fact, in some ways it has made us more efficient. The leadership challenge is keeping everybody aligned with fewer touchpoints.
How have you pivoted your company to address the needs that have risen since the onset of COVID-19?
I wouldn't say we've pivoted specifically for COVID-19. However, while we have done quite a bit of work on pandemic-specific patient education, I do think we'll look back and wish we had done more, especially supporting public health.
What are the big milestones to come in the next few years for Vidscrip?
I'm starting to think more about how Vidscrip might be absorbed into an organization that would allow us to operate from a much larger platform. I'm not in a huge hurry to get to that point, but it does excite me.
What does leadership look like to you?
I'm interested in leaders who value intellectual integrity. I loathe slogans and ideology. Leaders must separate themselves from their biases, use reason and data and empathy to game out their ideas, and communicate plans that invite — and hold up under — scrutiny. In short, if it's embroidered on a hat it probably sucks.
What is the best advice you have received in your career? What is the worst?
Tommy Thompson (former Secretary of Health and Human Services and Governor of Wisconsin, and my old boss) once told me to build my business around my life, not the other way around. That's the single most important thing anybody has ever said to me (other than when my wife Melanie said "yes"). The worst advice I've received (many times) is to sell my company to venture capitalists, which I haven't done.
What have been the most rewarding moments in your career?
When a patient receives a Vidscrip from their own doctor the night before surgery telling them "it's going to be ok…we've got this," we often get feedback. We're honored to hear from these amazing and brave people, and it's then we realize our "thing" is working. I super geek out on that. I love it. I get emotional about it. Meaningful work is its own reward, I think. I would suck as the CEO of a photo-sharing or food delivery app.
What is one personal goal for the upcoming year?
Get vaccinated.
How do you relax / decompress?
I love playing golf with my wife and two teenage boys. And I love traveling in our RV. Playing golf with the family while on an RV trip is about as good as it gets.
What do you enjoy most about the Medical Alley community?
I'm really active in Medical Alley. We're a small company, and Medical Alley allows us to play in the sandbox with a diverse group of brilliant people and organizations. I'm also an advocate for the digital health startup community here in Minnesota, and Medical Alley has done a great job of including digital companies as well as the med tech players. In short, if you're in the business of healthcare and you're not in Medical Alley, you're doing yourself a disservice.

Welcome to Medical Alley Association's For The Record interview series! Join us as we sit down with innovators in the delivery, payment, technology, and policy industries, giving us – and in turn, you – access to diverse perspectives on how healthcare is changing and what lies ahead.
Medical Alley is the global epicenter of health innovation and care; For The Record, is meant to share insights and spark discussion. If you have a perspective on the future of healthcare, feel free to share it by reaching out to Jamie Oyen, Marketing Manager at joyen@medicalalley.org