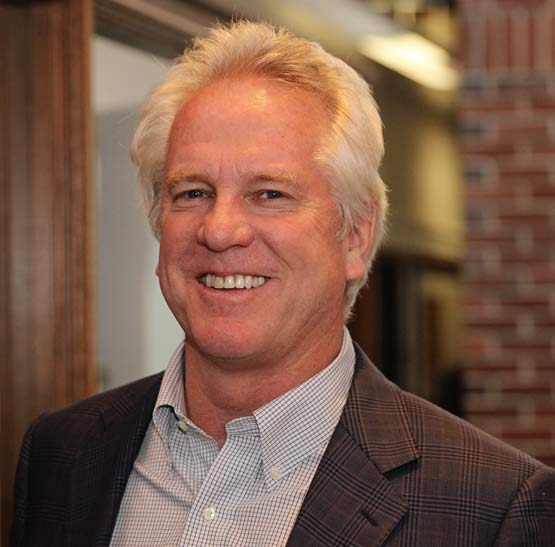 Jeff Liter is a seasoned CEO with a proven track record at profitably growing emerging companies and business divisions. He has raised over $10 million in seed capital from angel investors to start four different companies which he then led to becoming profitable or acquired.
As the COO of Progenitor Cell Therapy, Jeff supported more than 20 clinical trials (ranging from Phase I to Phase III) in the cell and gene therapy fields. Prior to serving as the CEO of LuminaryTX, Jeff was also the CEO of B-MoGen Biotechnologies, which was acquired by Bio-Techne in 2019.
Give us Luminary's elevator pitch.
Luminary is bringing to market cellular therapies aimed at overcoming antigen escape and is primarily focused on solid tumors as well as key autoimmune diseases.
As a leader, how has your role changed during COVID-19?
Thus far we have been able to keep our labs going by working in staggered shifts. Our research has been able to continue at its normal pace.
What are the big milestones to come in the next few years for your company?
We will be filing a Phase I IND for Mantle Cell Cancer in Q4 of 2021.
How do you balance leading a startup with your everyday life?
For me, the energy I get from creating something new carries over into my enjoyment of everyday life. Kristin and I enjoy doing most everything outside and try and get walks, bike rides, and dinners on a patio whenever the weather permits.
What is one thing people get wrong about startup life?
I know many people who feel it is riskier than working for an established company. I believe that you make your own opportunities in a start-up life and hence you have more security over your future.
What is the best advice you received in your career? The worst?
Best — Measure your risk carefully and be willing to go into new areas even if you are uncomfortable.
Worst – Not sure I listened well enough as I likely tuned out to it.
What is one personal goal for the upcoming year?
I hope to make a real difference in diseases by harnessing the power of our own immune systems. We are hopeful that OX2 will have success in Glioblastoma and we are hopeful that Luminary will have success in Mantle Cell.
How do you relax/decompress?
In my younger days, it was about physical and extreme sports. I bought into the adage at an early age when the mind is tired work the body and when the body is tired work the mind. Now that I am not as spry I am trying to relax via reading and walking.
What do you enjoy most about the Medical Alley community?
The forums that bring together high integrity people who are trying to solve patient problems.

Up and Running is an interview series with Medical Alley's early stage leaders on what they see as the future of healthcare and why their company is well-positioned to be part of it. Medical Alley Association's membership includes leaders in healthcare delivery, payment, technology, and policy, which gives us – and in turn, you – access to diverse perspectives on how healthcare is changing and what lies ahead.
Medical Alley is the global epicenter of health innovation and care; Up and Running, is meant to share insights and spark discussion. If you have a perspective on the future of healthcare, feel free to share it by reaching out to Jamie Oyen at joyen@medicalalley.org
If you're interested in the startup ecosystem or are a startup in need of support, contact Medical Alley Starts at www.medicalalleystarts.com