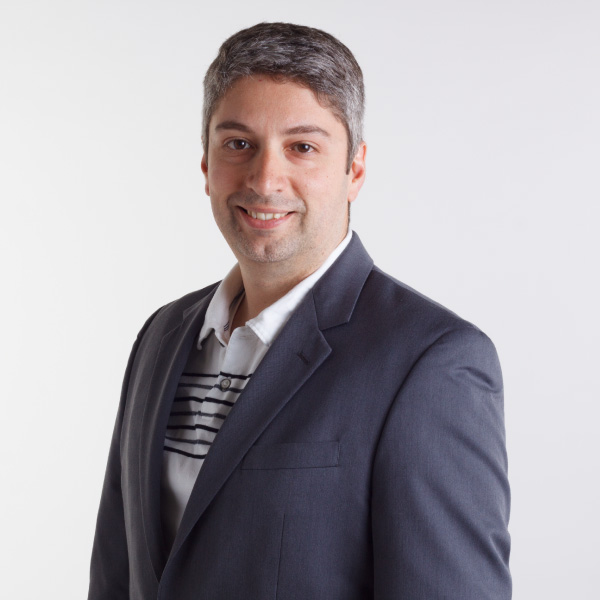 Michael Pereira has more than 25 years of medical device product development and manufacturing experience. As Ximedica's Chief Strategy and Technology Officer, he helps clients shape the right mix of business, technology, and portfolio needs while working with them to create superior products. He loves to collaborate with clients and colleagues, knowing that working together will lead to better results and ultimately make more of a difference in the world. ​During his career, he has been involved in the development of hundreds of medical, diagnostic, drug delivery, and consumer products in a variety of roles. ​At industry events, you might find him presenting on how to successfully commercialize quality medical products.
What is Ximedica's elevator pitch?
Ximedica is a full-service medical device, in-vitro diagnostic, drug delivery commercialization company with the vision and experience to ensure our clients' success. When we work for our clients, we not only develop great products for them, we also understand our clients' businesses. It's not just about the functional product success; it's also about the business success and regulatory success. You need all three together. Because we've been doing this for 35-plus years, we are able to cover them all. We are like-minded in our vision, and our passion is for our clients to succeed. We know that if our clients succeed, we can make the world a better place together. It's about impacting the lives of patients, physicians, and others who can benefit from our technology.
As a leader, how has your role changed during COVID-19?
It's made leaders more focused on listening to employees and communicating more often with teams. COVID-19 has created communication barriers — we can only connect digitally — and that means people need more intentional human attention. A sign of good leadership is empathy for your teams, and because of COVID-19, other leaders and I spend more time having conversations. We make sure our teams understand that we want them to succeed and help them do that.
I've seen how much my teams want transparency and honesty. They appreciate the fact that we need to think about everyone's safety right now and be inclusive of everybody's hopes and fears given this time. We want to be confident in the decisions we're making with the information we have, but we also have to be clear that we don't know everything and that things can change quickly. The bottom line is that we are in this together; we have to adapt together and stay flexible.
How have you pivoted your company to address the needs that have arisen since the onset of COVID-19?
Interestingly, we didn't have to pivot too much. Because we have multiple offices across the country, our staff already possessed a "One Ximedica" mentality—that we all work together no matter where we are located. So, our teams in Minnesota simply continued to work virtually with our teams in Rhode Island, in California, and around the country. All that we did, really, was push everybody to use more regularly the tools that were already in place. For example, we had been using video-chat fairly regularly pre-COVID-19, so we used that tool even more once the pandemic hit. We moved our concept-generation process to online white-boarding, so that we could all see in real time what each other was doing. COVID-19 simply accelerated the use of the digital tools. In the end, we have been just as efficient—in some areas, even more efficient—at getting things done than before COVID-19.
What are the big milestones to come in the next few years for Ximedica?
The biggest milestones are the partnerships that we are developing with our clients and with partner institutions. These partnerships will help us make the next leap forward to where we are redefining whole medical processes and procedures, not just developing medical products. We've been involved in innovative products for a long time, but now we want to start with the procedure that will lead to the right new products.
And lastly, we need to figure out how all of this integrates within the digital ecosystem. We know that everything that could lead to better outcomes will need to be quantified. We need to be able to collect the right data and use it for the good of patients, surgeons, and other clinicians in order to modify and update treatments based on real-world feedback. That will be our big goal: developing better outcomes using this information with great partners and clients.
What does leadership look like to you?
I believe that leaders should be passionate about what they're doing and infuse that passion into the culture of the workplace. They are excited to come to work every day and to move things forward, but they are also able to temper that passion in order to listen to and empathize with others. They can incorporate the wishes, goals, and abilities of others into the collective whole. No one person can do it all; it's got to be all of us working together. Sometimes that means listening, sometimes mentoring, sometimes delegating.
Great leaders are motivated by seeing their teams succeed because when one person succeeds, everyone succeeds. They help empower their staff, impart a sense of personal ownership, and are clear with what success looks like.
What is the best advice you have received in your career? What is the worst?
The best advice I've ever received is to never promise something that you know you can't deliver. That goes back to being as honest and transparent as possible.
The worst advice (which I ignored): "Don't worry about what it says; just sign it."
What have been the most rewarding moments in your career?
One of the greatest things about Ximedica is that it's constantly filled with rewarding moments. One thing I've learned in my career is that reward can come from small successes as much as big ones. You don't need to launch a product to feel good. For example, this morning we presented a proposal that we'd been working on for a week and half and it was one of the best, most creative new proposals that we'd put out in a long while. It was incredibly rewarding to see the faces of my teammates glowing with pride and the recognition that we'd created something exceptional. To feel proud of something you've delivered—whether it's a proposal or a product—that is what makes work life worthwhile. You just have to remember to enjoy those moments!
What is one personal goal for the upcoming year?
Two things come to mind: First, I want to help my twins start preparing for college. (They'll be the last to leave our nest.) And second: Coding. Recently I realized it had been a while since I'd done any coding, so I started learning Python. My daughter just finished her freshman year in college, and I asked her to give me her Python textbook and I'm working my way through it. I wanted to do something technically new this year, just for fun. I love learning and strive to learn something new every day, both in my personal and professional life.
How do you relax / decompress?
I love spending time with my family, especially now that we're in the last of the teenage years and my kids could be out of the house soon. I'm thoroughly enjoying having dinner with my family almost every day. Six days a week, we're eating together. This was something that hadn't happened in years, and so that's a silver lining of COVID-19. We're doing activities together, whether in the house or around the neighborhood. This has become the new decompression: talking and sharing our experiences together. Before you had to schedule family time, and now it's everywhere!
What do you enjoy most about the Medical Alley Community?
I've always been struck by how many people in Minnesota—and especially in the Medical Alley community—are passionate about doing good in the medical device area and how knowledgeable they are about doing it the right way. That's unique. The folks in Medical Alley really know their stuff. It's amazing how high a bar they've set for the rest of the world with their knowledge base. And it's really fun to have great conversations with these folks who are so knowledgeable.