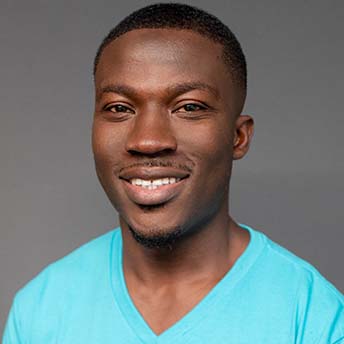 Kwaku Owusu leads overall strategy and vision. Prior to DrugViu, Kwaku was a founder/CEO of Ilerasoft, a medical device utilization optimization software platform that helped hospitals and health facilities use their medical assets more efficiently. Kwaku also has experience in sales operations and product at HP Enterprise. He holds Bachelor's from the University of Massachusetts and MS/MBA from University of Rochester. He is an avid science fiction and architecture enthusiast
Give us DrugViu's elevator pitch
DrugViu's platform makes medical research more inclusive and accessible by making it easy for all people living with autoimmune diseases to contribute to research that accelerates drug development. DrugViu has enrolled more than 5,000 autoimmune patients on its platform since March 2020 and is collaborating with two Fortune 50 biopharma companies.
Where is your company based?
New York City, New York.
What led you to found DrugViu?
My co-founder Melanie and I started DrugViu after discovering the lack of representation in clinical trials and its implications for diverse populations. We decided to launch DrugViu to make clinical research and data more inclusive. Specifically, we are focused on autoimmune diseases. Our platform provides data and access to research organizations working to create new medicines for autoimmune diseases.
What's the next big milestone for DrugViu?
We are looking to leverage what we have learned at gBETA to catalyze our business. We are looking to close some partnerships and grow our user base.
What about Medical Alley appeals to you?
I like the cluster of people, companies, and access that Medical Alley provides to us.
Has COVID-19 changed the way you understand your company's focus and goals?
Yes, COVID-19 has changed the way we understand our business as the disease has had a disproportionately negative impact on minority populations. This only solidified our mission to ensure better health outcomes for minority populations and we are more determined than ever to ensure equitable health outcomes for all people.
How do you balance leading a startup with your everyday life?
I try to take one day off per week to spend time with my family and friends. I have realized this is incredibly helpful in helping me recharge.
What's one thing people get wrong about startup life?
People do not realize how time consuming it can be. It can also be a very lonely process.
What's the best advice you received in your career? What's the worst?
The best advice I've received is "listen to the customer" and the worst advice I've received is to not go after large contracts or companies.
Register for the gBETA Medtech Virtual Pitch Night
Monday, November 16th | 4:00 PM CDT | Free
Join us for our virtual pitch night series and celebrate with us what gener8tor is grateful for.
These programs will culminate in gener8tor's first gBETA Pitch Series, "gener8tor is Grateful For…," which will highlight each of the companies via Pitch Night events taking place each night the week before Thanksgiving.
This series will be an opportunity to listen and learn more about the companies, network with the founders and other community members, and celebrate everything gener8tor is thankful for. You'll be inspired by the five-minute pitches from the Fall 2020 cohort companies!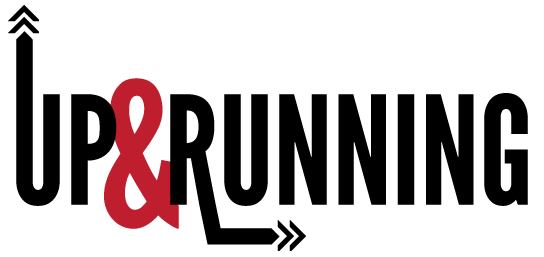 Up & Running is an interview series with Medical Alley's early stage leaders on what they see as the future of healthcare and why their company is well-positioned to be part of it. Medical Alley Association's membership includes leaders in healthcare delivery, payment, technology, and policy, which gives us – and in turn, you – access to diverse perspectives on how healthcare is changing and what lies ahead.
Medical Alley is the global epicenter of health innovation and care; Up & Running, is meant to share insights and spark discussion. If you have a perspective on the future of healthcare, feel free to share it by reaching out to Maddy Kennedy at mkennedy@medicalalley.org
If you're interested in the startup ecosystem or are a startup in need of support, contact Medical Alley Starts at www.medicalalleystarts.com