Whether you're creating a social media post, PPC ad, or a company e-newsletter, there are three important identifiers you'll need to determine before launching a new marketing campaign:
Your Brand Positioning
Your Target Audience(s)
Your End Goal
As a digital marketing agency in Minneapolis, we've worked with a wide range of companies that manufacture and sell medical devices or supplies, in addition to healthcare professionals who treat patients for a variety of chronic issues. And we believe that no matter who the target audience is or what the Key Performance Indicators (KPIs) are, one fact remains: before you can start marketing your brand to the masses, you need to define who you are, what you do, and how you solve a particular need.
In other words, you need to identify your brand positioning.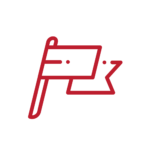 What Makes a Business a Brand?
Before we dive deeper into this topic, let's first discuss what we mean by the term "brand." Some online sources use "business" and "brand" interchangeably, but there is a clear distinction between the two.
Though there are many definitions out there, if you had to narrow it down to its simplistic form, you could say that a brand is how your company, products, or services are perceived by others. What do we mean by this exactly? Your brand has more to do with the "feelings" and "emotions" it invokes in others than how it looks or even what it does.
Wait, isn't a brand just a trademark? We get this question a lot. And while a trademark does help with identification, a brand is much more than that. It's the feeling customers experience when they see your trademark and compare it to others.
It's all about connecting to your audience. If you dedicate a good portion of your digital marketing strategy to building relationships with customers, you have a better chance of creating a brand that people recognize and gravitate toward. Yes, you may be one of many supply companies or healthcare professionals in your market, but if you can create an emotional connection with your audience, you're more likely to see positive engagement and customer loyalty.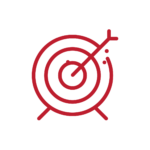 Next Comes Brand Positioning
Before you can connect with your customers and establish a brand, you need to determine:
Who You Are
Who You Help
And How You Solve an Issue
This is similar to your mission statement and should be very specific. Let's say you're a medical device company that manufactures and sells heart-monitors with custom features to patients with a pre-existing heart condition. You'll need to position your messaging strategically to address the three aforementioned points.
For example:
Who You Are: a medical device manufacturer
Who You Help: patients with a pre-existing heart condition
How You Solve an Issue: offer a new heart-rate monitor that syncs to smart devices and features diet, exercise, and health tips that patients can easily customize to fit their busy lifestyle while also managing their condition.
Using this direction, you've not only created your brand positioning but you're also demonstrating how your product provides value to customers around the world. Speaking of customers, with your brand statement above, you've also just pinpointed your target audience. In this case, patients with a pre-existing heart condition. But it might go beyond patients, too. For instance, if your product requires a prescription for insurance coverage, then doctors are just as essential to your marketing campaigns as patients.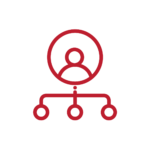 Segmenting Marketing Campaigns for Patients vs. Doctors
Rather than trying to speak to both audiences in one blog post or PPC campaign, it's much more impactful to create different resources that target each group individually. Imagine trying to fit two different calls-to-action (CTAs) for two different users in one digital ad. It never works. Why? Because these two audiences have completely different needs that require different messaging.
Going back to our earlier example, a patient who is in need of a heart-rate monitor to grant them more autonomy is going to be different than a doctor who needs to prescribe the device or recommend it to patients. And your goals for one target audience are likely going to differ from the other.
To address this situation, you need to identify the type of frustrations each group is experiencing. And once you lay these pain points out on the table, you can start figuring out how to connect with each group and guide them (individually) to the best solution.
This is where we like to utilize market segmentation. This strategy allows us to group audiences based on similarities, which may include demographics, geographics, pain points, behaviors and habits, and so on.
With this information in hand, we can then get to work on brainstorming which channels to use to reach these audiences (i.e., what platforms they're using, what other brands they're following, and where they're finding their information); what type of content they're searching for; and what kind of tone you'll need to use to connect with them on a personal level.
What's Next for Your Digital Marketing?
The key to creating successful campaigns is market segmentation. Rather than trying to talk to two (or more) different audiences with completely different needs, it's much more impactful to create separate campaigns with clear end goals in mind.
This involves having an understanding of your brand positioning and target audiences, their frustrations, and how you hope to connect with them and guide them to the right solution.
To help you get started, ask yourself the following questions:
What attributes come to mind when customers see your logo?
Does seeing an ad for your product spark a happy memory or experience?
Do customers feel more in control of their health when they buy from you?
If you're struggling to come up with answers to these questions, it might be time to take a step back and evaluate your current brand positioning. Ask yourself:
What attributes do you want customers to associate with your brand?
How do you want customers to feel when they see your products?
What differentiates you from other businesses in your market?
Aside from selling more products or services, what are some other target goals you hope to achieve with your campaigns (e.g., increase the number of subscriptions to your newsletter, create more educational resources for patients and doctors, improve the number of downloads to these resources on your site, etc.)
Once you can identify these areas, you and your marketing team can start creating a road map that outlines how you plan to get there.
About Brandography
Located in downtown Minneapolis, Brandography is a full-service web firm that offers SEO, PPC, Amazon optimization, web design and development, branding, and content marketing services. Our mission is to elevate the success of others and provide measurable, result-driven data to support your marketing efforts and maximize your ROIs.